DJI is introducing today their new Mavic 3 Multispectral designed for organizations engaged in precision agriculture. This new drone comes with a multispectral imaging system that allows rapid capture of crop growth information. Mavic 3M is aimed at helping farmers improve crop production.
Mavic 3 Multispectral (Mavic 3M) offers a wide range of application scenarios including precision agriculture and environmental monitoring.
In a press release, Ronnie Liu, Regional Representative of North America at DJI Agriculture said:
"The launch of DJI Mavic 3 Multispectral will help farmers around the world to improve the quality and efficiency of their production, reduce costs, and increase income, all while promoting the development of modern agriculture."
Main Features
Mavic 3 Multispectral weighs less than a kilo (951 grams) and can therefore be carried out easily. It has a battery life of up to 43 minutes, allowing it to perform mapping operations of an area as vast as 2 square kilometers in a single flight.
The RGB camera is equipped with a 4/3″ CMOS, a 20MP image sensor and mechanical shutter with a maximum speed of 1/2000. It can handle high-speed continuous filming at the fastest interval of 0.7 seconds. This two-in-one camera system allows to both view and collect image information over the fields.
Mavic 3M also includes a four-lens multispectral camera that provides more accurate directional information, therefore offering high-precision aerial surveys. This camera will help farmers better see crop conditions an thus better monitor crop growth. The drone could also prove useful for conducting natural resource surveys.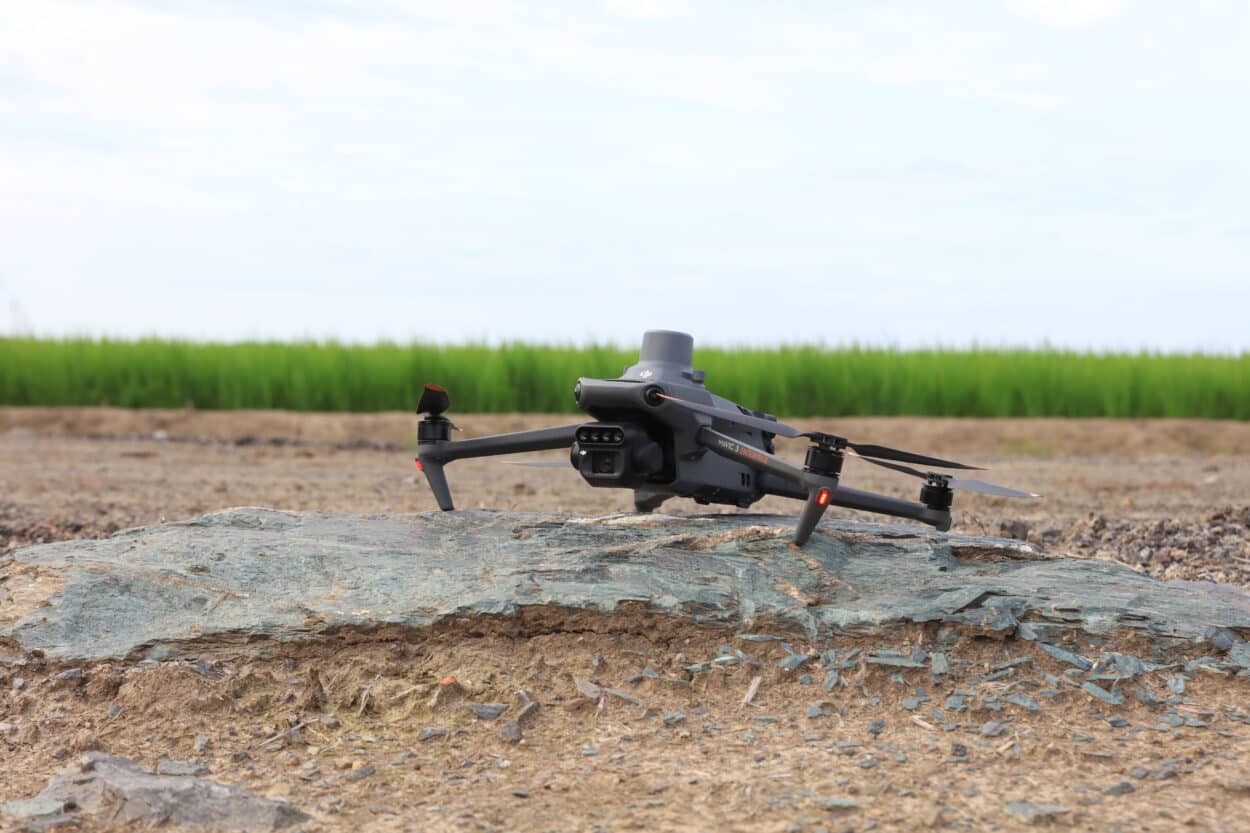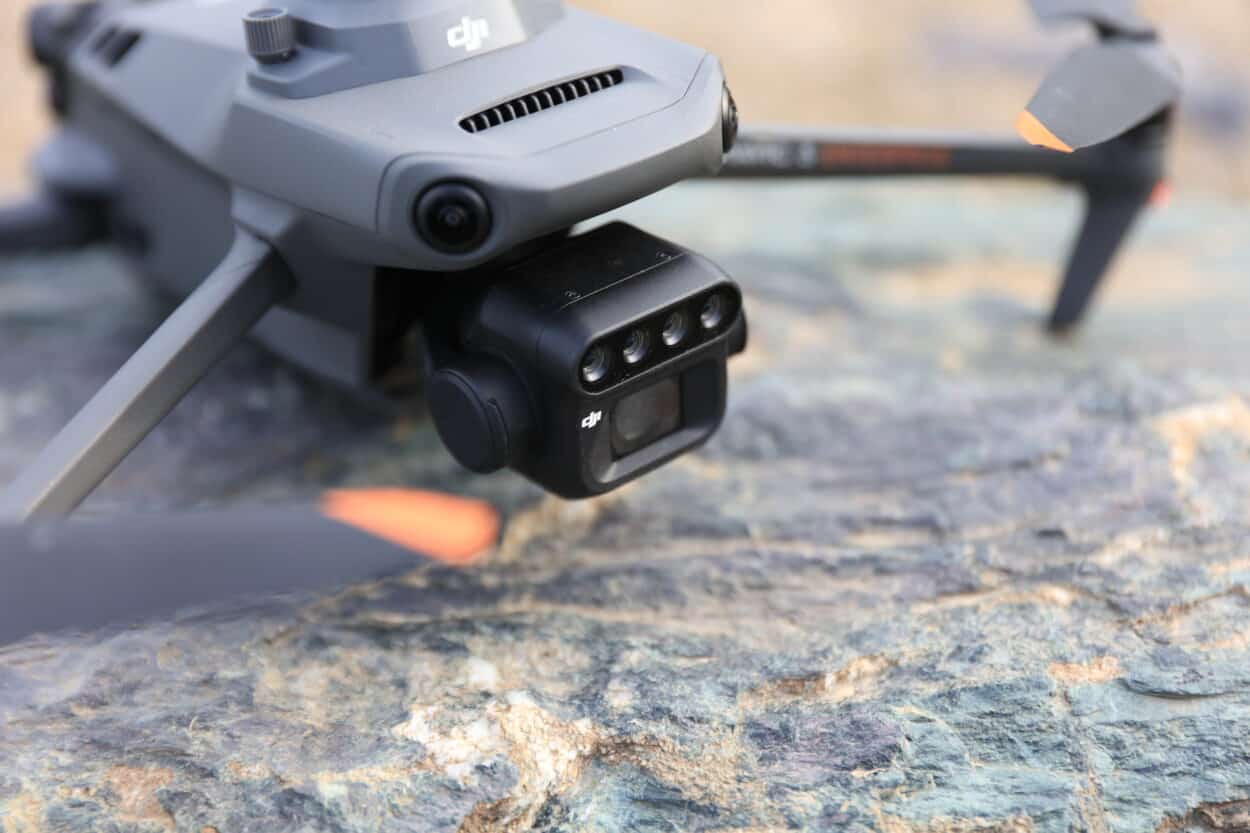 Each of these cameras can capture 5 million pixels and scan the following wavelengths:
Green (G): 560nm ± 16nm
Red (R): 650 nm ± 20 nm
Red edge (RE): 730 nm ± 20 nm
Near-infrared (NIR) 860 nm ± 26 nm
Mavic 3M also comes with an RTK module that enables a centimeter-level positioning. Drone, cameras and RTK module are all synchronized at the microsecond level to accurately provide the right position information. There is no need to rely on ground control points.
With two channels of transmitting signals and four channels of receiving signals, Mavic 3M can support an ultra-long transmission distance of 15 kilometers.
The drone also features an omnidirectional obstacle sensing to detect and avoid obstacles in all directions.
Applications
Mavic 3M could be useful for better crop monitoring. It could for example help provide accurate data for more efficient and localized crop treatment. It could also help detect crop abnormalities and perform more intelligent analyses.
DJI Mavic 3 Multispectral is available for purchase starting today. The company did not disclose any price.
The launch of Mavic 3M follows the one of Agras T40, DJI's other line of agricultural drones, a couple of months ago. DirectIndustry was able to see it at DJI Airworks in Las Vegas in October. The Agras T40 can spray up to 40 liters of liquid fertilizer over a 52-acrefarm field in one hour.