The city of Shanghai has been placed under indefinite lockdown since the beginning of April 2022 following the resurgence of the Covid-19 epidemic, particularly the omicron variant. The 25 million inhabitants are either locked at home or under surveillance in quarantine centers. Many businesses are also at a standstill. The economic consequences are already being felt, especially in the automotive industry, in the whole country of China.
Production Halted by May?
Chinese EV start-up XPeng's CEO He Xiaopeng commented on April 14 in a post on WeChat, a Chinese Whatsapp equivalent that also has a Twitter-like Moments feed,
"If suppliers in Shanghai and neighboring cities can't find a way to dynamically resume production, then probably all automakers in China will have to halt production by May."
While Shanghai's lockdown might be garnering the world's attention, Nomura data showed that as of April 11 there were 45 cities under full or partial lockdown. The 373 million people affected account for 26% of China's population and moreover, they are responsible for 40% of the GDP.
According to Tu Le, Founder and Managing Director of Beijing-based Sino Auto Insights,
"The lockdowns have effectively crippled much of the automotive sector in China."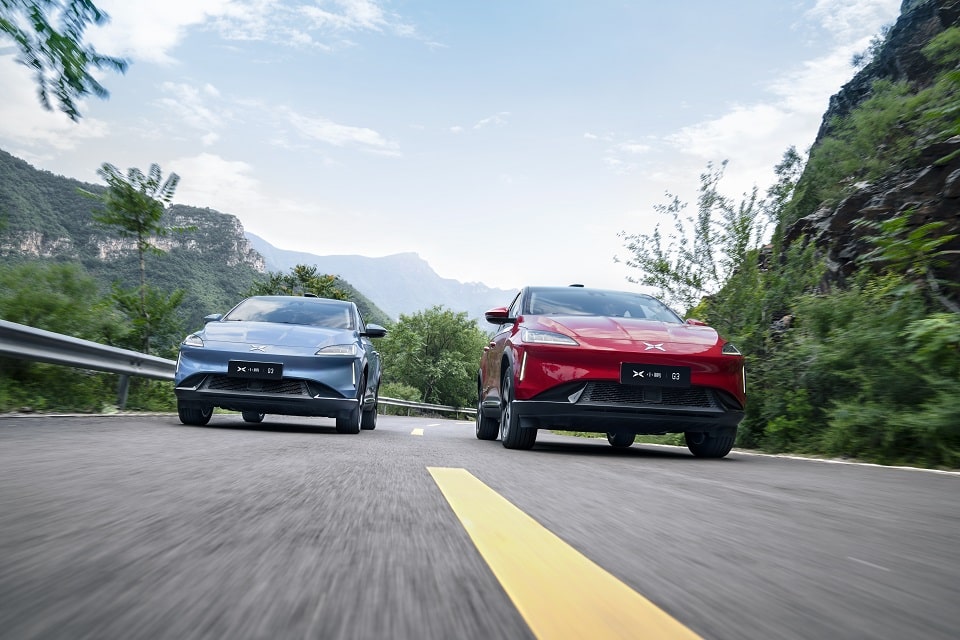 Shanghai, One of the Largest Producing Centers
Shanghai is one of the largest car-producing centers in China. Not only is it home to SAIC which has joint venture factories with General Motors and Volkswagen in the city, but it also has Tesla's Gigafactory 3.
Changchun, another city suffering large-scale disruption from the Omicron variant, is home to FAW whose operations in the city include a factory producing Audi and Volkswagen models.
Furthermore, Jiangsu and Zhejiang, the two provinces surrounding Shanghai, are heavily affected by restrictions and are large bases for automotive suppliers.
RELATED ARTICLE
Shanghai has issued a white list of 666 factories, around a third of which are automotive related, that can start production again by the end of the month using closed-loop systems.
For Tesla, who along with SAIC is on the list, this means workers will need to sleep in the factory and production resumed on April 19 after ceasing on March 28.
According to Le,
"Shanghai plays such a key role in China's economic health, that if there's a sliver of a chance to get things restarted, they'll likely risk it. It may not be until mid/late May that production reaches any significant volume but it'll signal to the world that China is back in business."
The Electronic Component Shortage
China's automotive industry already had problems due to the chip shortage, and this is likely to be exasperated. Production of integrated circuits fell 5.1% YOY in March and is likely to take a far harder hit in April. Now, though, the industry will be facing supply chain issues with all manner of parts.
RELATED ARTICLE
According to Renaud Anjoran Partner at Shenzhen-based China Manufacturing Consultants,
4,000 to 6,000 parts go into a typical car. If one of those parts is not available, no car is made.
Just-in-time manufacturing with limited stock of parts compounds these problems and creates a chain of chokepoints from OEM to suppliers and on to their suppliers. Although the last two years may have taught companies to increase stocks the costs preclude enough in storage to weather such disruption.
Logistics Issues
Even if a factory is open, or can reopen soon, logistics are creating one of the largest problems. Nomura figures for April 1-17 show the road freight transport turnover index down more than 40% in Fujian, Jiangsu and Shanghai, with the latter down a staggering 82.6%.
According to Mr. Anjoran,
"The efforts to prevent the movement of people (especially from medium/high-risk areas, going into another medium/high-risk areas, and also within medium/high-risk areas) are affecting the drivers, who are seen as potential vectors for the disease. In some cases the requirements change at the last moment, meaning that a truck can't get to its final destination, or meaning that the driver is forced to stay in quarantine (usually for 3 or 7 days, sometimes longer). Those last-minute changes make sticking to a schedule very challenging."
Haulage in China is largely done by small businesses, typically a couple who take out a loan to buy a truck. The ever-changing quarantine situation and the possibility of being taken off the road make the razor-thin margins not worth the risk.
Factories overseas may also be affected due to a backlog of container ships at Chinese ports. Currently, 506 ships await docking at Chinese ports, around a third of the global backlog.
The Risk for EV Battery Major Producer
Ningde, in Fujian Province, home to the world's largest EV battery producer CATL may also be on the verge of lockdown. Le warns this is one that can't stop,
"If CATL sneezes, most major automakers will feel it pretty severely. With just about every other supplier, OEMs can manage but CATL is the ONE supplier that CAN'T shut for any significant period of time or the entire sector could seize."
Ultimately though lockdowns in China are not just a supply problem, with large numbers of customers unable to visit showrooms it is also a demand problem.
According to the Chinese authorities, 87 people have died of COVID-19 in Shanghai since the beginning of the April lockdown.
RELATED ARTICLE