On the occasion of the 20th anniversary of our publisher, the industry sourcing company DirectIndustry, we are celebrating 20 years of industrial innovations by giving the floor to the players that brought these innovations to life. In this interview, we focus on the logistics sector. Crystal Parrott, Vice President of the Robotics Center of Excellence at supply chain technology supplier Dematic, gives her insights into 20 years of innovations in logistics.
20 Years of

LOGISTICS

with...

Dematic
Dematic is a supplier of integrated automated supply chain technology and was founded in 1819. They offer logistics support and material handling solutions for production facilities,  factories, warehouses and distribution centers, from receiving to shipping orders. Their multi-channel fulfilment and micro-fulfilment systems also support e-commerce strategies for retailers, wholesalers and manufacturers.
DirectIndustry magazine: Dematic has been in the logistics business for 200 years. How do you evaluate the 20 last years for the sector?
Crystal Parrott: Logistics is so much more diverse nowadays. The masses of fulfillment have dramatically changed and the instant delivery case is a disruptor. E-commerce has completely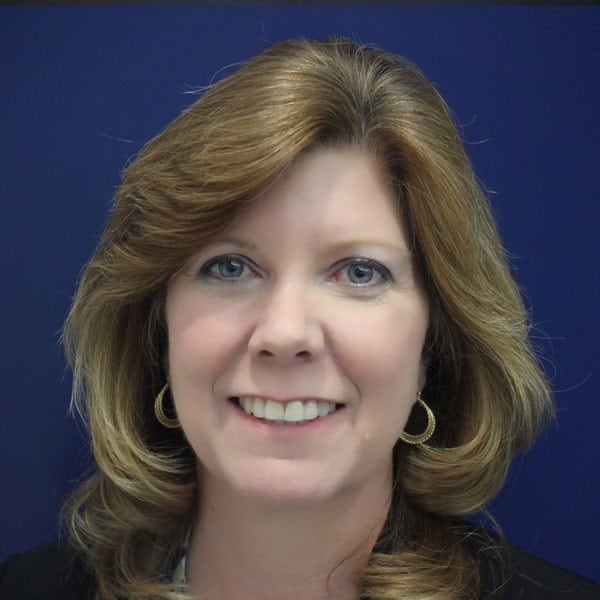 disrupted the market in such a way that now even small grocers have e-commerce and online deliveries. You probably wouldn't have envisioned that 20 years ago. Speed to market is what is driving this change. Remember, before, when you ordered something and you received it a week later, it was good. Then you were happy to receive a product in 2 days. Now we want things in an hour.
DirectIndustry magazine: How did Dematic adapt to this new order?
Crystal Parrott: We've had to develop solutions that can handle different footprints and needs, from large warehouses to micro fulfillment. Products relative to conveyors, trucks and storage cranes are still the traditional building blocks we use today. However, we've added new pieces that support not just the storage component but the fulfillment component. Our micro-fulfillment solutions bring small compact nimble equipment to the back of individual stores where the online orders can be fulfilled in a manner of minutes. It is a low-cost solution that allows them to be profitable.
DirectIndustry magazine: What has revolutionized Dematic over the last 20 years?
Crystal Parrott: What has revolutionized Dematic over the last 20 years, apart from the new product offering, is the software component. That is where the migration lies: computing power, artificial intelligence, data analytics allowing you to optimize the equipment to a level that has never been done before. 20 years ago we were focused on the piece of equipment (the conveyors, the shuttle). Now the question is how the software can solve a specific use case. Look at our multishuttle technology: it was our leading product for a long time and was initially designed for storage. It became a driver of automation in the logistics sector. It not only brings a solution for storage, it is also efficient for fulfilment, for product movement and even for overall control and warehouse management. All this is possible because the algorithms in the software understand the process requirements for the individual industries and formulate the right solution.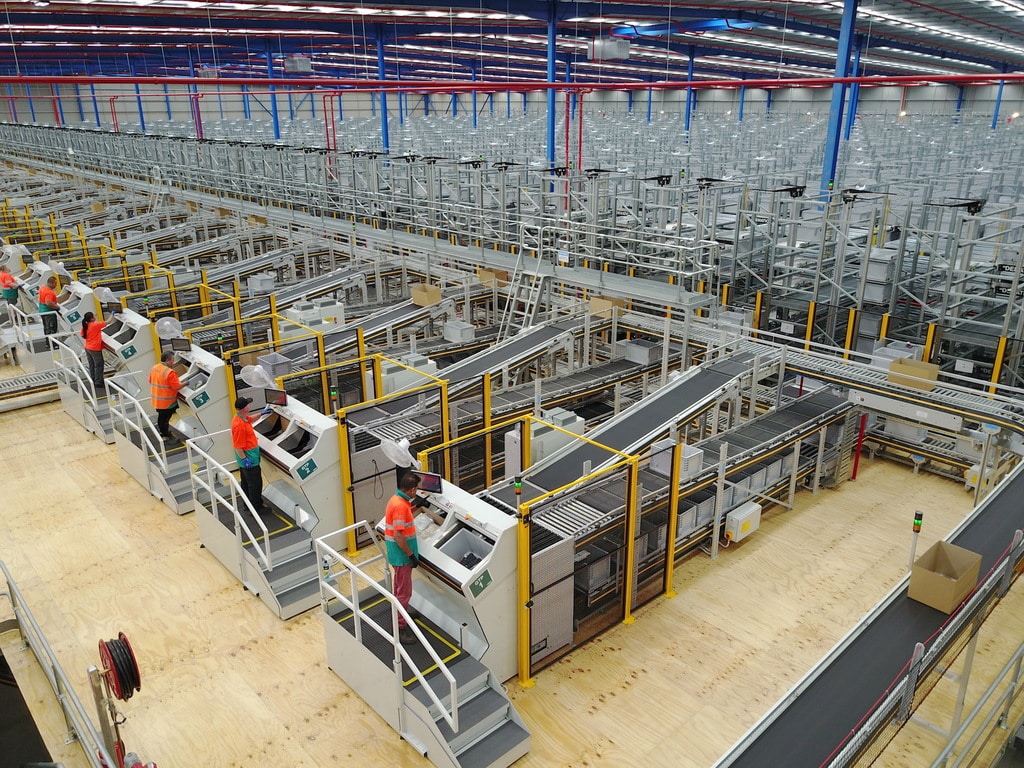 DirectIndustry magazine: Robots, cobots and AGVs have also appeared in your solution offering.
Crystal Parrott: Advances in AI computing, algorithms and online motion planning have provided the opportunity for robotics to be more used in the logistics space compared to 20 years ago. The big push is around order-fulfillment. Industrial robots have been used the most because they are faster and speed was the challenge we were solving. Today, we offer solutions with cobots because they are good for item picking. AGVs have also entered the factory floor, allowing flexibility within the facility. The AGV is really a key component and the perfect example of the combination of flexibility and automation. An AGV can be reconfigured, rerouted and redefined just by modifying its software without having to change the hardware or modify your entire warehouse. 20 years ago it was complicated to be flexible. Now AGVs make it simple to change a product flow and this brings value.
DirectIndustry magazine: What challenges do you see for the next 2 decades?
Crystal Parrott: The biggest challenge today for logistics is to offer cost-effective components and material handling solutions that provide reliability, efficiency and high-speed delivery to industries that also want high-flexibility and shorter ROI. The secret is a really good combination of mechatronics and outstanding software. We expect to see the commoditization of mechatronics components in industry. The software and the intelligence around the solution will be the differentiator, and this is where we have set our focus. We are also trying to bridge the gap between the cost of the equipment and the value that the solution and software offer. The advances in the technologies – IoT readiness, cloud computing and AI – are enabling these new solutions. We have already begun to incorporate them into our product developments. What we perceive today as new technologies will be standard in 20 years.