France-based global energy group ENGIE has teamed up with US-based software and digital transformation specialist PTC to develop a virtual furnace that operates in real time. The digital twin of this industrial furnace has been created to assist in the transition of industrial assets as they move towards zero carbon emissions.
The CRIGEN Lab, ENGIE's R&D center devoted to green gases, new energy uses, and emerging technologies, is seeking to optimize the management of industrial assets during their conversion to hydrogen.
PTC, which has created digital twins for other market sectors, has provided its ThingWorx platform to meet the IoT connectivity requirements of the project, as well as to provide real-time connection and manage the wealth of generated data.
The CRIGEN Lab
According to Guy-Alexandre Grandin, Deputy Head of the CRIGEN Lab,
"We are in a situation where future energy resources will change and industry will face many more standards and regulations to do with pollution and performance. But the problem with industrial equipment is that it cannot be changed easily – these are big pieces of equipment and machines, you cannot change a furnace as easily as you can change your car. Therefore you need a way to check and fine-tune the setting up of big machinery and equipment and we decided a digital twin could provide a solution. This is because you can connect it to real equipment in real-time to offer simulation. In fact, you can even simulate faster than the system itself operates in order to foresee the best options for optimizing production."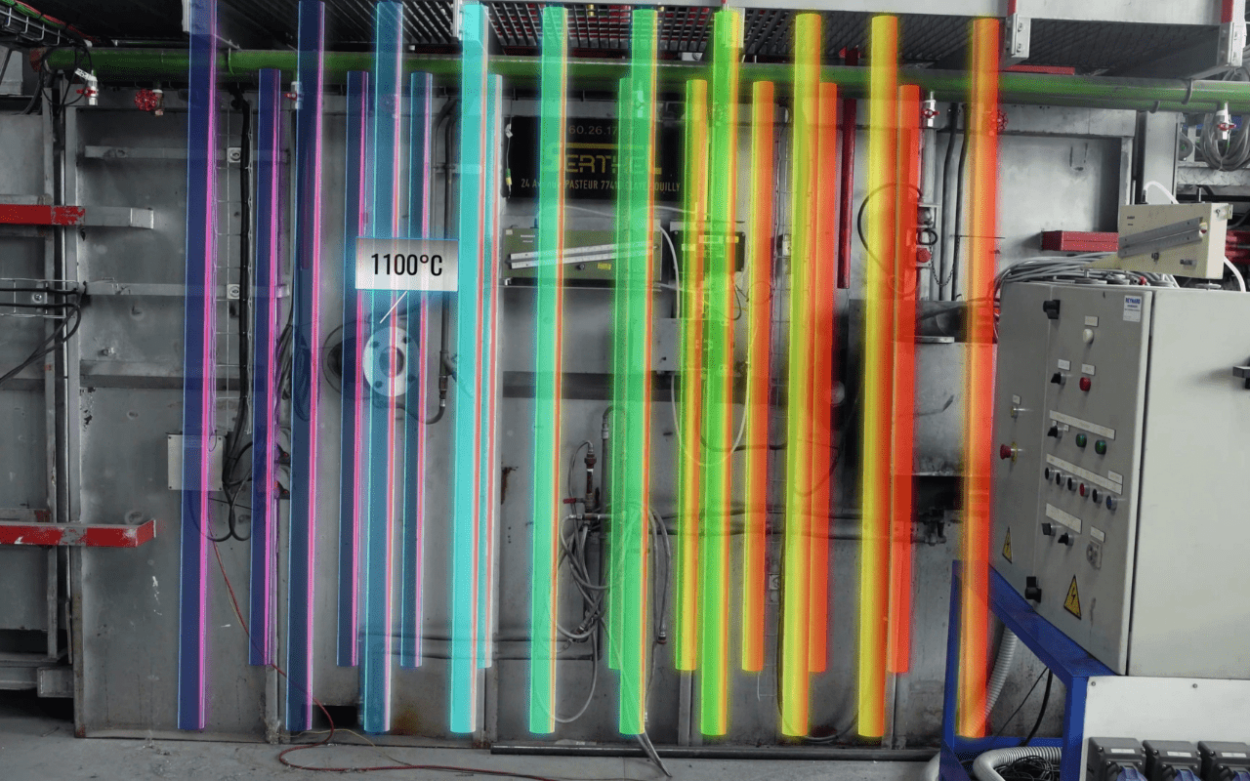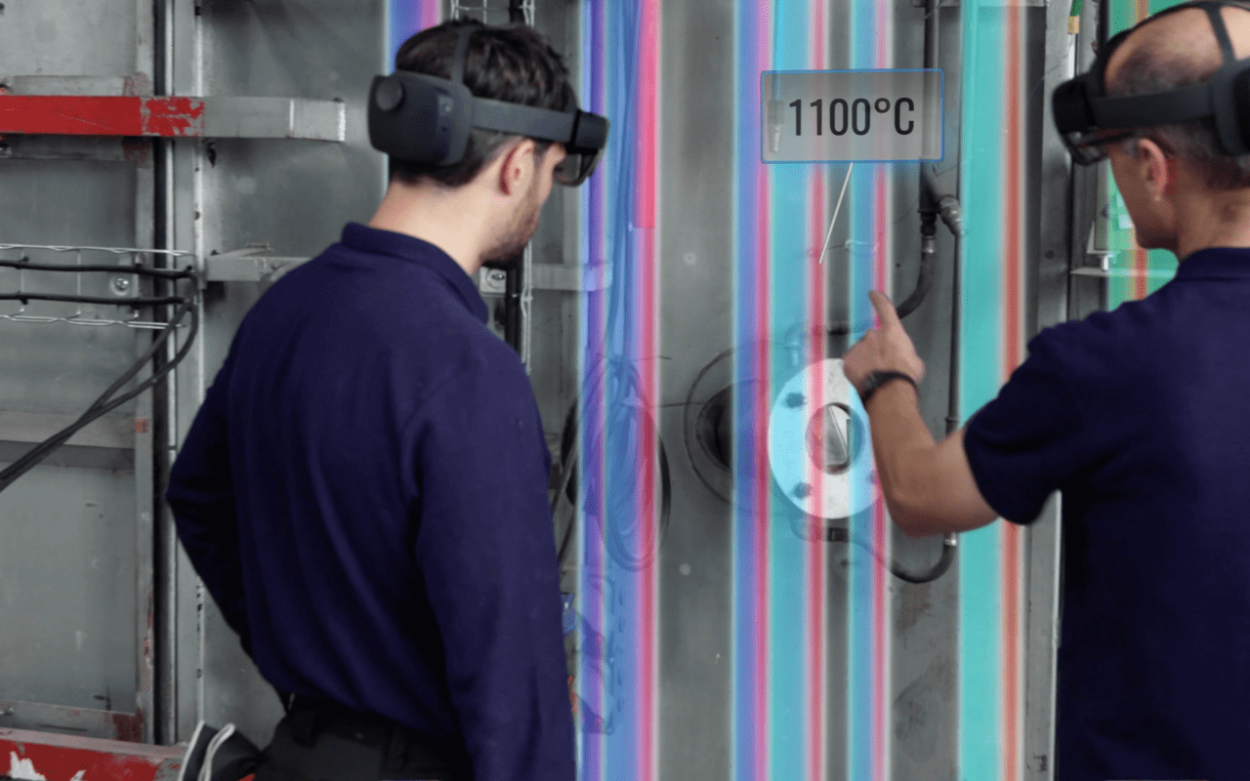 Based in Stains, near Paris, the CRIGEN Lab has a real-life industrial furnace, which is being used to explore the possibilities of hydrogen combustion, within its test facility.
The idea behind the digital twin was to study the furnace's physical and dynamic behavior in real-time by using sensors and other devices on and within it.
These gather information to feed into the twin, which can then replicate the functionality, characteristics, and behavior of the furnace – all within a virtual environment.
"The twin is a virtual machine that is connected to the physical asset in real-time and to do this we needed to bring different technological 'bricks' all together. A complex phenomenon like a fire or a furnace generates a lot of data and we had to find a way to exploit all of this easily. We needed to figure out a way to 'put all the bricks together'."
Kepware, ThingWorx, Vuforia
Mathieu Hemon, Market Lead Energy, and Oil & Gas, PTC, explains his company employed three of its strategic solutions – Kepware, ThingWorx, and Vuforia – to "put all the bricks together."
Kepware is a portfolio of industrial connectivity solutions that help businesses connect diverse automation devices and software applications.
"Utilizing a scalable, unified architecture, Kepware provides the flexibility to combine drivers and consume multiple protocols in a single server while offering a streamlined interface for simple installation, configuration, maintenance, and troubleshooting."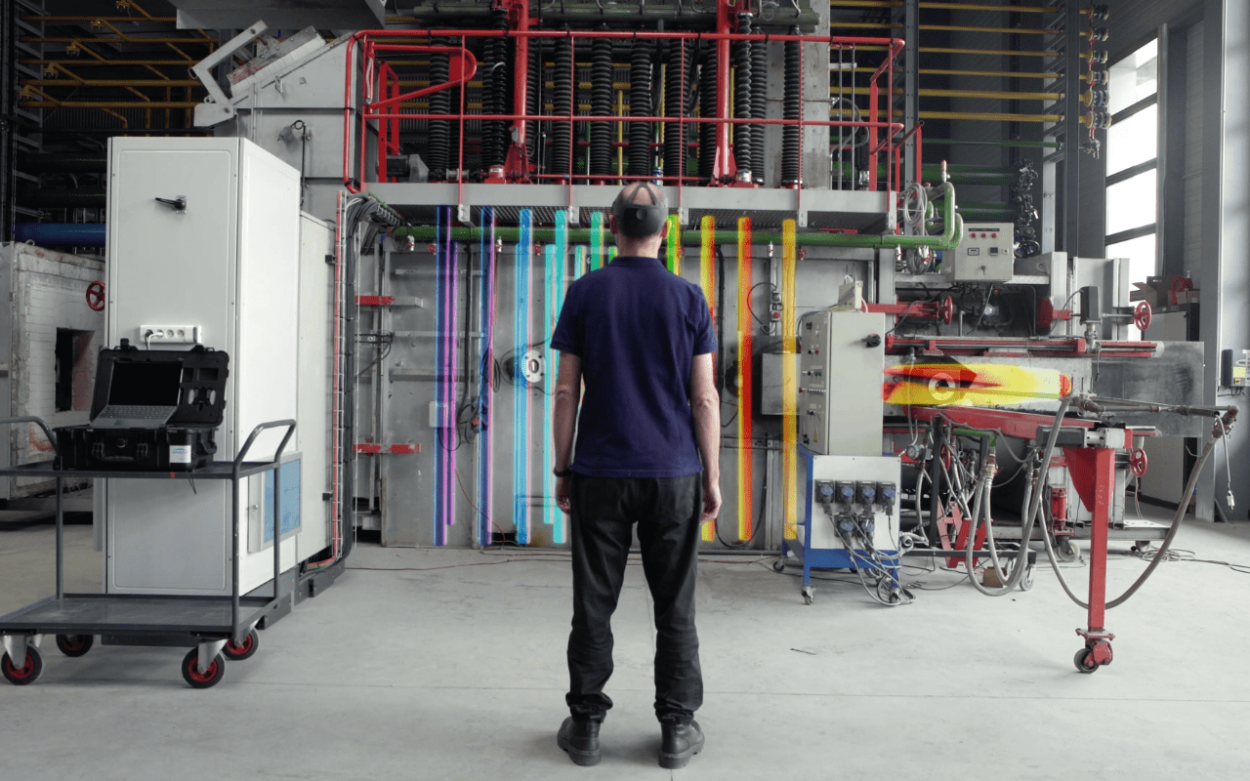 The ThingWorx platform allows fast and operational industrialization for customers, while Vuforia transforms IoT data into detailed AR experiences that provide critical information to frontline workers when and where they need it.
"The use of digital twins allows for more efficient product research and design, with a wealth of data created on likely performance outcomes. This information can enable companies to refine their products before going into production. The digital twin provides greater insight into the past, present, and future operation of the industrial machine. It extends the life of its physical twin and allows companies to reduce their environmental impact over time."
"Digital Twins Will Have an Impact"
The coupling of the real and virtual furnaces is now operational and the collection of data via the digital twin in 3D simulation is in progress.
When the user in the field puts on HoloLens glasses, they can now see the information from the digital twin in real-time. For Mr. Grandin,
"The purpose of this program is to show what is possible – especially within this context where the furnace is fuelled with a hydrogen blend. We will demonstrate which steps have to be taken to implement the transition and to deploy the asset in the field."
He adds:
"To target net zero carbon as a way of energy consumption or within production we need new solutions. I don't know if digital twins will be the only key step in doing this, but they will certainly have an impact and in order to achieve the necessary evolution I do believe we will need to use them in the future."
PTC is hosting its highly anticipated Livework annual conference in Boston this week, marking the first edition since the COVID-19 pandemic. DirectIndustry will be on-site to provide comprehensive coverage of this industry event.