Half of the planet is under COVID-19 lockdown, most of us working from home, in order to maintain social distance from fellow employees. This is becoming a challenge for industrial companies but augmented reality can ensure continuity of service. AR can even support ventilator manufacturing.
Over 3 billion people are under lockdown due to coronavirus. Following the recommendations of the World Health Organization, many governments have decided to encourage people to work from home in order to limit the number of workers on site. It might not be a big deal for a web designer or a salesperson, but things can be more challenging for industry workers.
AR Ensures Continuity of Service
In the industry, some tasks still need to be performed on site, especially maintenance tasks and safety checks. The challenge now is that less employees working in the field means less skilled workers available on site. Yet, the needed tasks still require the same level of expertise.
This is when augmented reality reveals its full potential. AR allows a skilled, off-site technician to remotely assist a worker in the field to perform a task. How? Thanks to a phone or a tablet and a remote assistance application. While at a distance, the remote expert can see what the field technician sees and can then assist him or her.
One of the solutions available on the market is Vuforia Chalk, by computer company PTC. This AR application offers remote expert guidance to any technician, even inexperienced, who needs help checking machinery, launching a maintenance program or repairing equipment, for example. The system overlays virtual elements on a physical piece of equipment, telling the technician what he or she should do, what tool to use, what part to inspect. The software also allows the users to draw simple marks on their respective screens so that both workers can better understand a situation. Both the on-site technician and the off-site expert technician can communicate and collaborate via the software and therefore quickly solve a problem when it occurs.
During the crisis, the Boston-based firm is offering Vuforia Chalk for free to enable industrial companies to carry on completing their tasks. We talked to PTC Chief Strategy Officer Kathleen Mitford about it:
"We are making our AR solution Vuforia Chalk free to companies for at least 3 months to help in social distancing. Companies don't have to send a technician to a site because it is possible to make the safety checks of a factory from a remote location using AR. Some time ago, people would say that they would look into augmented reality. But considering the situation of today, they are now asking how they can implement such technology."
Free copy of the software is available here.
AR Supports Ventilator Manufacturing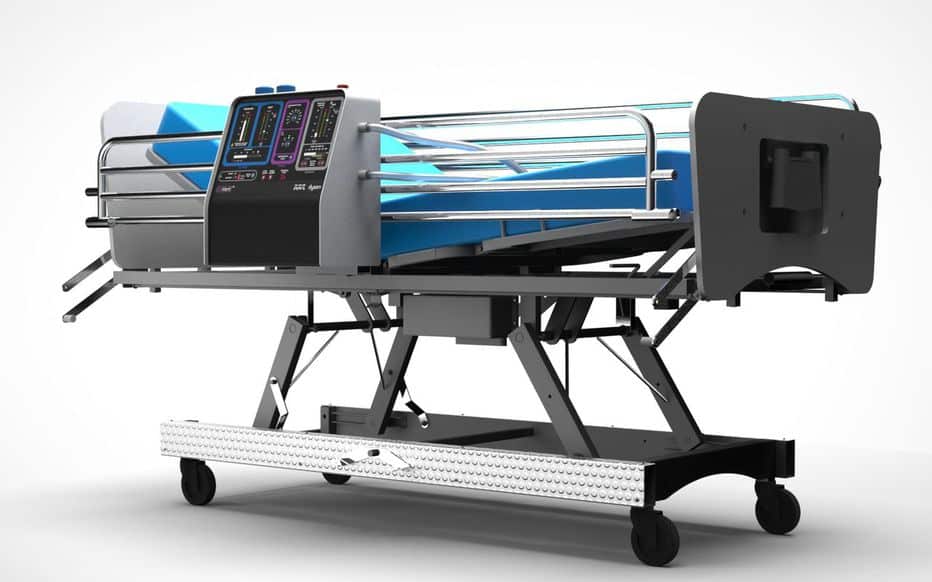 AR can also have another purpose in these difficult times: support in manufacturing. And in that regard, PTC is bringing into play another software in its portfolio, Vuforia Expert Capture. Expert Capture is being used to train and lead factory people to make medical devices.
PTC is indeed involved in the VentilatorChallengeUK, a consortium of UK industrial businesses from across various sectors such as aerospace and automotive that were called to produce medical ventilators for the UK. These include GKN, McLaren, Rolls-Royce, Thales, Meggitt and medical equipment manufacturer Smiths Group.
Most of these companies do not traditionally produce medical devices so the consortium will use PTC's Expert Capture to capture the crucial assembly processes involved in building ventilation systems from Smiths Group. The data will then be transferred to the consortium partners so that they can start manufacturing the ventilators in their own factories. Expert Capture acts as a mentor for industrial operators as it guides them throughout every step of the process. The idea here is to place "virtual" Smiths experts on the shopfloor to guide workers from other industries as they make the ventilators.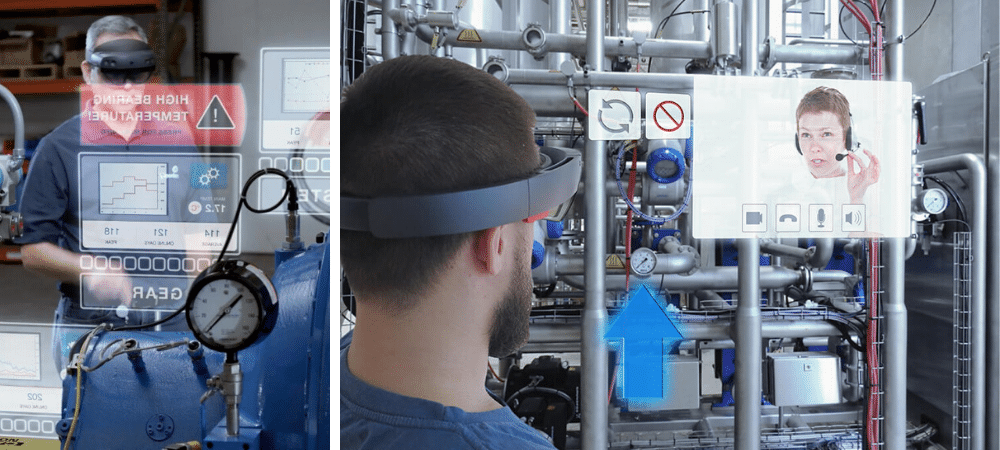 For Kathleen Mitford,
"Medical devices companies and other manufacturers right now need to ramp up their production and they don't have enough trained workers. So Vuforia Expert Capture can help capture the procedures and then share them to manufacturers so that more ventilators can be created more quickly."
Vuforia can run on Microsoft Hololens so when operators wear the helmet, it allows them to see the virtual elements overlaid on the physical world and follow virtual instructions—what part to take and how to fix it—, while being hands-free.
For PTC, "augmented reality is a critical technology that will make it possible to meet this unprecedented challenge of ramping up diverse industrial manufacturers to produce medical devices in their factories."