Data might be "the new oil" of the digital economy but, for manufacturers, the true value of the Industrial Internet of Things is refining vast reserves of raw data into actionable insight which assists the business and helps people work smarter.
As internet access becomes ubiquitous, the number of devices connected far outweighs the number of people. Consumer gadgets like smart home appliances get a lot of attention, but many of IoT's practical applications are business-focused. By the end of 2020, 5.8 billion automotive and enterprise gadgets were expected to be connected as IoT devices, according to Gartner. By 2023, the average CIO will be responsible for more than three times the endpoints they managed in 2018.
The rise of the Industrial Internet of Things (IIoT) is set to underpin "resilient decision-making" as organizations transform from being strictly cost and efficiency-driven to being customer or market-driven, says Chris Holmes – Managing Director of Asia Pacific Insights Practice with global analyst firm IDC.
"IIoT can be seen as facilitating technology, capturing data from the physical world and enabling it to be used in programs such as Digital Transformation and Industry 4.0. China has moved even further with using the term Industrial Internet, to describe a platform for sharing industrial data across the partners in the supply chain."
Operational Decision Support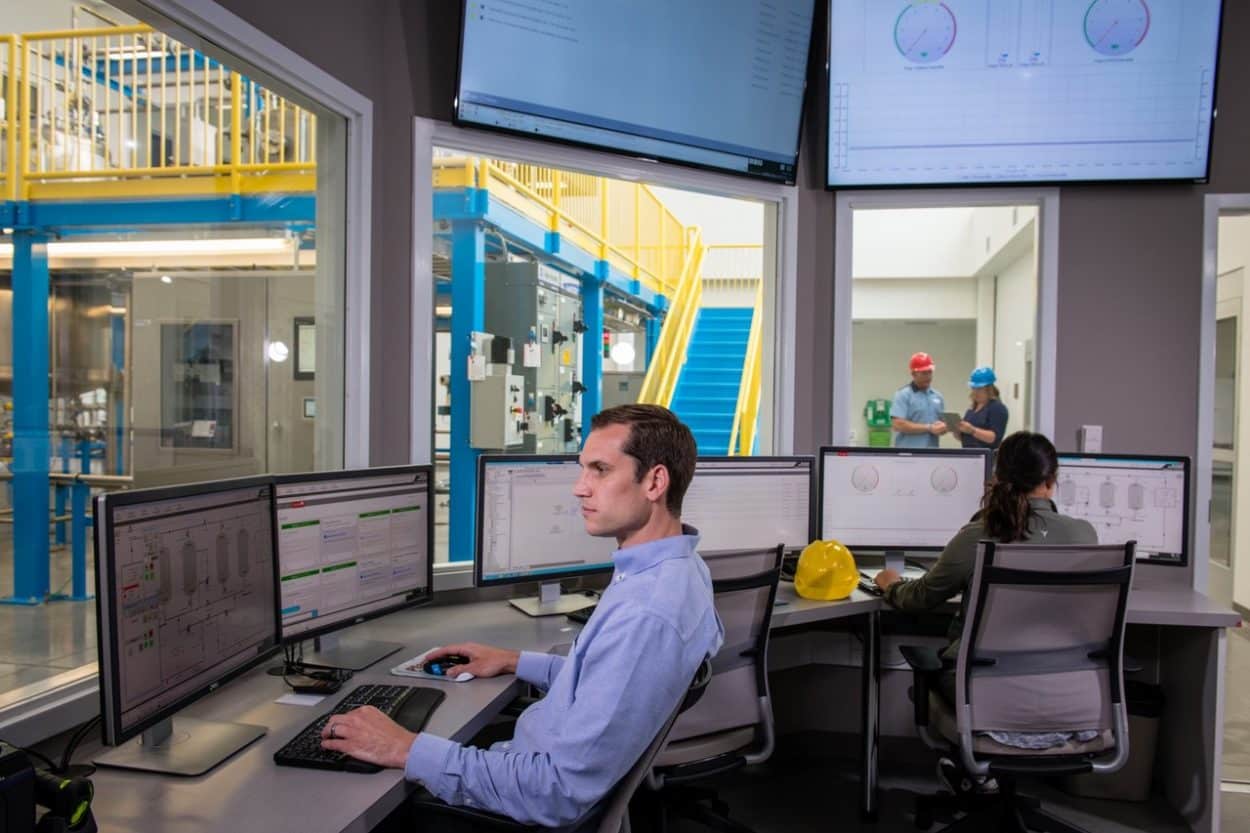 Operational decision support is one of manufacturing's primary IoT use cases, Holmes says. This involves using data to make decisions across all aspects of the business, from supply chain visibility to manufacturing planning and production scheduling.
When it comes to machinery, key IIoT use cases include asset performance management and self-healing assets. The latter applies artificial intelligence and machine learning to the challenges of managing physical equipment. IIoT can monitor inputs and outputs as machines are automatically calibrated to ensure optimal performance, plus IIoT data can support predictive maintenance.
Using IIoT to generate real-time, end-to-end visibility of operations contributes to an agile supply chain, asset optimization, scalable production management, real-time operational intelligence and improved digital workforce productivity.
This reduces costs while increasing performance and efficiency, plus it enables standardized KPIs to measure operational consistency and gains across multiple lines and entire operations, says Sarah Dana – Information Solutions Sales Manager for the EMEA region with industrial automation provider Rockwell Automation. Talk of artificial intelligence can raise concerns regarding job losses, but Dana says IIoT's role in manufacturing is not to replace people but rather to help them reach their full potential.
"People are still at the heart of the operation, but rather than completing tedious, repetitive tasks, they are now freed up to leverage their creativity and expertise to find unique ways to use technology to improve operations and solve critical issues."
Spatial Computing on the Factory Floor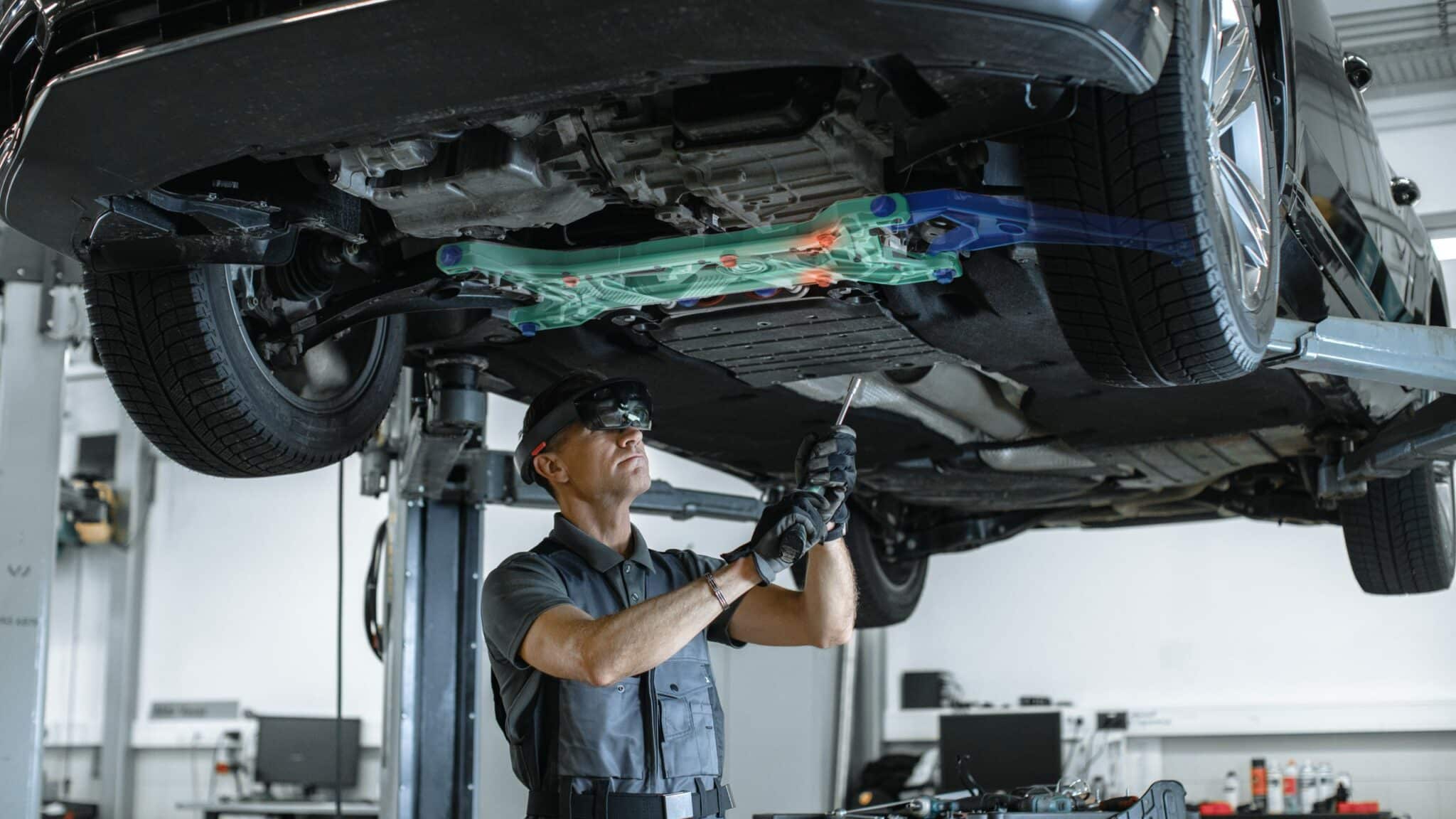 Vuforia (Credit: PTC)
Along with optimizing the performance of the business and its machinery, IIoT in manufacturing can power "spatial computing" on the factory floor, says Jean-Philippe Provencher – VP Solution Management, Connected Operations with IIoT platform provider PTC.
"Asset monitoring and predictive maintenance certainly deliver great business outcomes, but IIoT also allows workers to seamlessly interact with physical and digital environments through innovations like connected workcell and augmented remote assistance."
A connected workcell ensures that workers have all the information they require, from work orders to repair manuals, presented in a single interface. Beyond providing useful information and step-by-step instructions, it can also contribute to quality assurance by validating execution – such as confirming each step of a task and ensuring tools are correctly calibrated.
Meanwhile, augmented remote assistance can superimpose data over a worker's view of the real world – taking advantage of IIoT to allow them to interact with their environment. This can include work instructions for setup, assembly, changeover, maintenance, and inspection – overlaying colored 3D data and instructions on the equipment. For Mr. Provencher,
"We believe the fastest way to do augmented reality at scale in factories is by combining it with IIoT because, for these augmented reality experiences to be meaningful and impactful, it needs to combine machine data, work instruction data and feedback from the device. IIoT is not just about letting management know exactly what's happening in their factory at any given moment, it's also about ensuring your people on the factory floor have exactly what they need to get the job done right."