US-based industrial software company PTC has recently launched its new ThingWorx® Digital Performance Management Solution (DPM).
The product offers a comprehensive approach to manufacturing performance management, explains Jordan Coffman, DPM designer and Senior Solution Manager at PTC.
"This is our new flagship solution for the manufacturing industry. It helps customers unlock new levels of productivity and efficiency and standardizes the approach to performance management. From frontline operators through to plant managers and executives, everyone has a clear vision of performance management and how to improve upon that."
One Solution
Headquartered in Boston, PTC has 6,000 global employees and provides innovative solutions via a portfolio of technologies. For Mrs. Coffman,
"The primary value drivers for customers are to increase revenues, reduce costs or improve service levels. The DPM does all of that in one software tool rather than over a variety of different systems and approaches. It is really an off-the-shelf solution to help accelerate that transformation."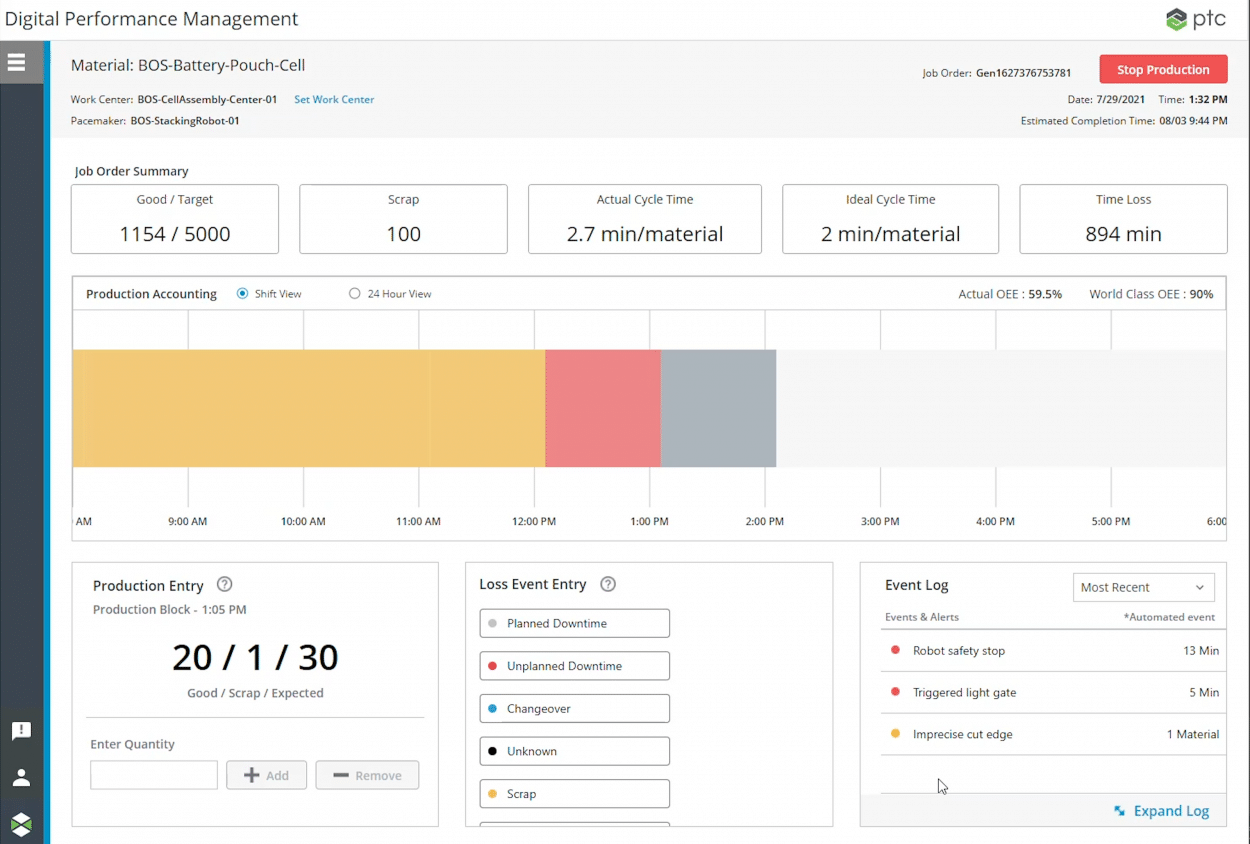 Applying a Universal Metric
The solution is built on top of the purpose-built IoT ThingWorx® platform that allows customers to wrap and extend around existing systems.
It has five core modules: these include a production dashboard to monitor operations; a bottleneck identification system; a performance analysis tool and an action tracker to instigate required improvements and measure return.
There is also a user-friendly scorecard, which aggregates and standardizes reporting on performance across the factory. This ensures anyone within the factory has insight into performance and factory health, Mrs. Coffman explains:
"The DPM leverages other systems and can have the ability to expand upon additional use cases using one technology platform. Another difference is its approach to performance management. Many customers will have an overall equipment effectiveness (OEE) solution that they are using to monitor their overall effectiveness – but the problem is that this is only looking at a portion of the loss data during production. With DPM we are looking at 100% of the losses that occur and standardizing them on the basis of time – the hour. This means there is a universal metric that is applied and easily understood across frontline workers, managers, and executives."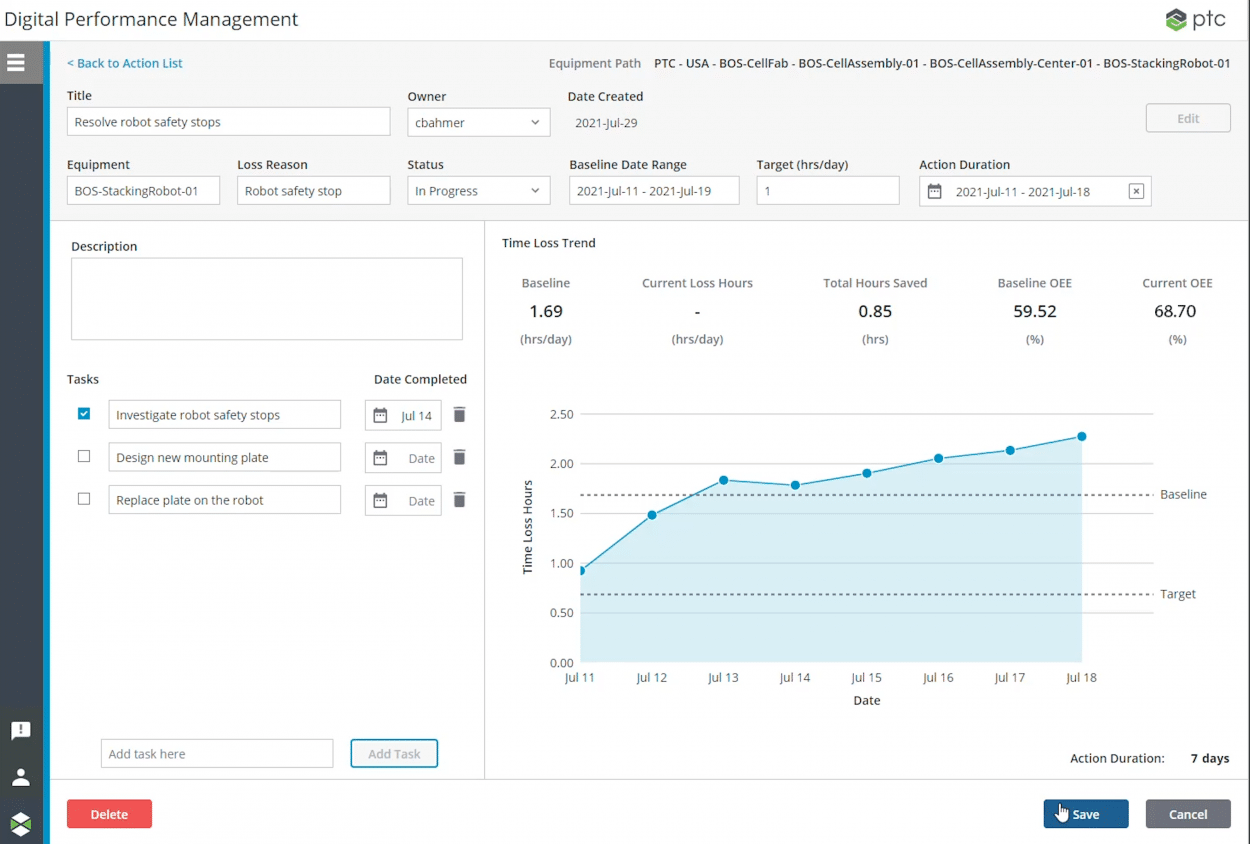 Impact, Speed and Scale
The DPM is aimed at process and discrete manufacturing companies. The solution strategy is impact, speed and scale:
"What DPM does that other solutions don't is to focus on the bottlenecks and constraints, so we are always driving performance improvements in areas that will have an impact. One of the struggles we see for customers undergoing digital transformation today is the amount of development time: the time spent figuring out processes and trying to configure for different materials and production types."
By providing the very accessible, off-the-shelf solution, the aim is to accelerate time to value by getting the customer started faster with a standardized approach.
"In terms of the scale, only 12% of IoT projects actually scale beyond the pilot phase. The reason for this is selecting poor-use cases or non-value-added use cases, but also a lack of standardization and architectural design to really scale and handle the data volumes that come with manufacturing. Our solution is built and tested for scale and a standardized approach that will work across multiple factories in an enterprise, with multiple manufacturing types, to really get the company to scale faster."
She adds:
"This is a unique and different approach to performance management, where we are looking at all of the losses that occur, proving actionable data and measuring the return on transformation investments directly in the tool."