Anheuser-Busch, the world's third largest brewer, created a special illuminated limited edition of its Oculto beer using smart packaging technology. The smart label features printed electronic pathways, LED lights and paper batteries. A pressure-sensitive switch located where the thumb usually lies turns on the lights for a few seconds. The technology also enables hidden messages and other elements to be displayed when the beer is cold, offering the consumer a new sensory experience. While the company does not plan to extend this technology to the mass-production level, it still intends to use it for special events.
DuPont Illuminates Cosmetics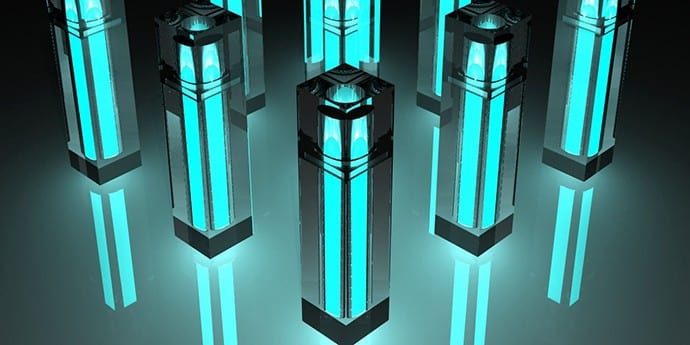 The American multi-sector giant has developed a new packaging concept for cosmetics using electroluminescent technology. The packaging incorporates conductive, insulating and luminescent inks used in electronic circuitry to manufacture electroluminescent lamps. The phosphors and polymers in the inks protect against moisture, extending lamp life. The technology also includes miniaturized components shielded by a robust, glass-like ionomer resin incorporated into the packaging itself. The first trials have confirmed the possibility of continuous electroluminescent lighting for an entire week.
100% Biodegradable Champagne Packaging From Grapes
As part of its ongoing drive to establish the highest possible eco-credentials, Veuve Clicquot has launched new packaging created from the skins of its champagne grapes. Made from press residue, Naturally Clicquot 3 is 100% biodegradable and recyclable. The grape skins are dried, ground and mixed with water to form a paste. This bio-based material is then transformed into cardboard to make Brut Yellow Label Champagne presentation boxes.
Veuve Clicquot's other eco achievements include the introduction of lightweight bottles, reusable packaging and the reduction of overall packaging weight by 20% over the past five years.
Created in collaboration with specialty graphics pioneer Favini and packing company DS Smith, Naturally Clicquot 3 was designed to combine innovation and elegance. The packaging cuts waste by using production residue and reduces the need for virgin pulp by 25%. Box graphics are printed in solvent-free ink and labels are applied with a sugarcane-based compound.
Conversing With Your Smart Bottle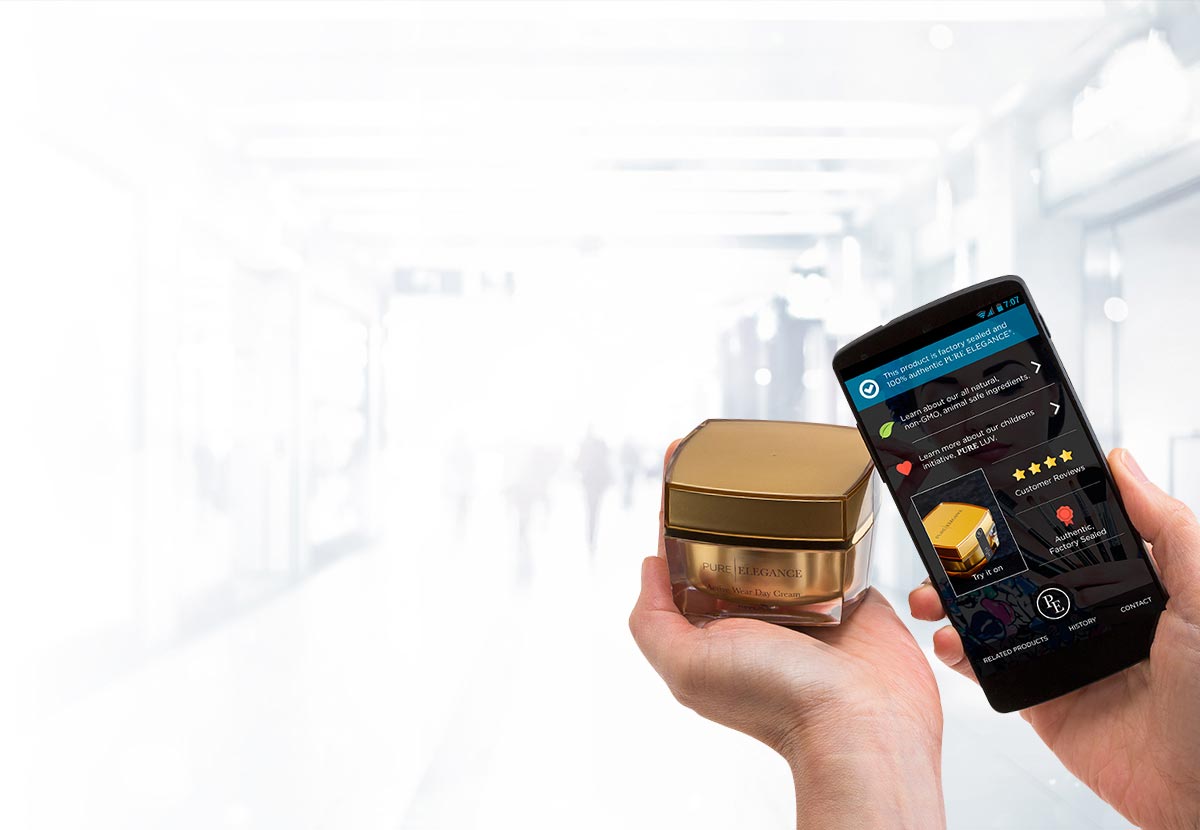 At Mobile World Congress in Barcelona, Thinfilm showcased its NFC OpenSense smart sensor technology designed for the packaging industry. Touching your smartphone to a product with a sensor embedded in its paper or plastic package will automatically open a conversation with the manufacturer, providing product information such as the location of the factory where it was sealed. Thus, the sensor protects against refill fraud, counterfeiting and packaging reuse. The company is now working on a new printed ferrite shield that will enable NFC readers to operate even when the label is on a metallic surface. This could find applications in the area of wine and spirits closures.