Freudenberg Performance Materials' Evolon® has just taken another significant step forward in the reduction of its carbon footprint. Already designed to be durable, reusable, and versatile, the fabric, which is used in packaging, cleaning, and home furnishings is now being made from used consumer PET bottles.
Freudenberg Performance Materials has recently substituted virgin PET with recycled polyethylene terephthalate (PET), which is produced internally from plastic bottles.
In an interview with DirectIndustry, Achraf Khedimi, Head of Global Sales Evolon®, explains:
"This conserves resources and decreases the company's environmental footprint. As a consequence, the cradle-to-gate carbon footprint of Evolon® packaging textile materials has decreased by 35%."
Recyclable Materials
Freudenberg Performance Materials can be traced back to the 1940s when the company created the Vileda window cloth made from recycled leather waste through a dry-laid nonwoven process.
In the early 1990s, it was a European pioneer in recycling PET bottles for the production of polyester and polyester nonwovens.
Today Freudenberg takes a two-pronged approach to sustainability, says Mr. Khedimi.
"The first is to minimize its footprint by using energy and materials efficiently. The second is to maximize its handprint by providing sustainable products and services to its customers and helping them to be more sustainable."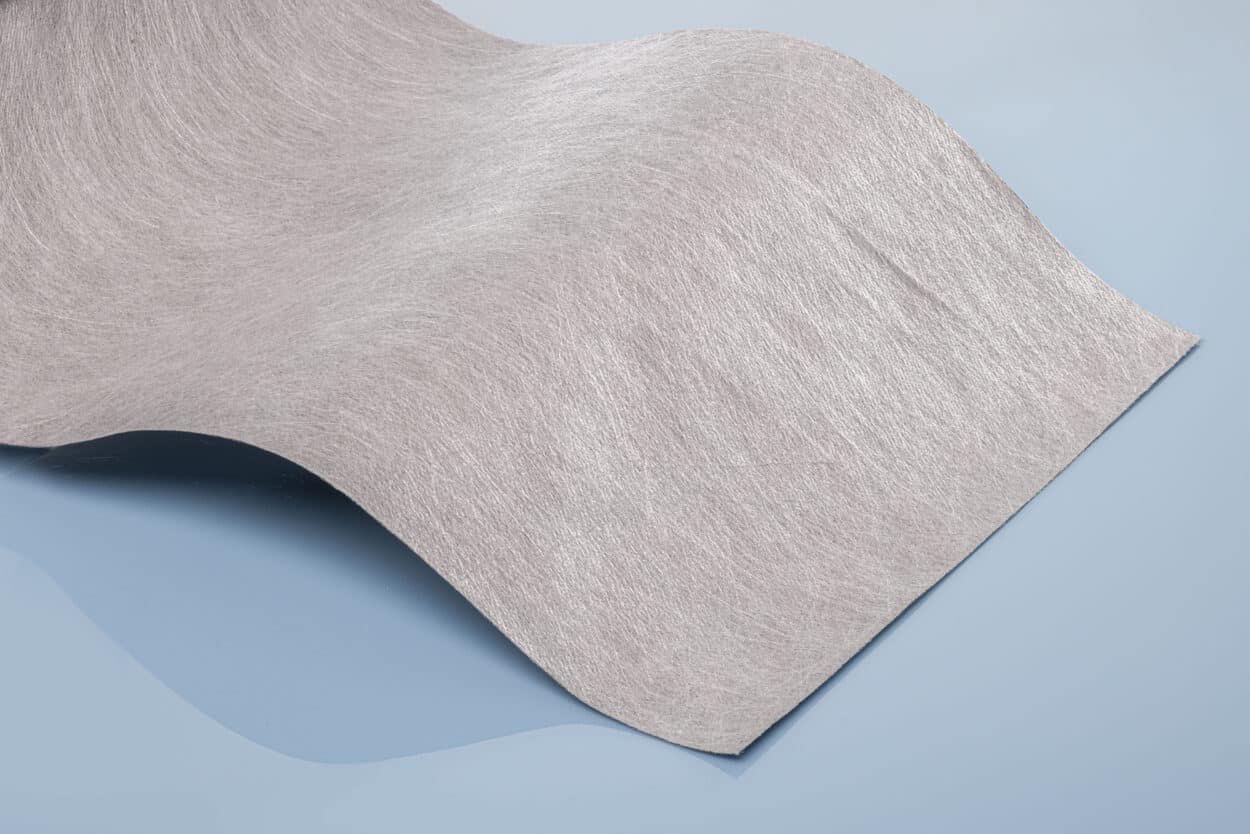 Technical Packaging
Originally used for high-tech surface cleaning by industries such as automotive and aerospace that appreciated the level of surface preservation offered by its fine, dense microfilaments, Evolon® was first produced in 1999. Now it has a multiplicity of uses, Mr. Khedimi says.
"Technical packaging is another important application of Evolon®. The fabrics offer scratch-free, lint-free, high-end surface protection for molded plastic parts of different sizes and weights, painted parts and other sensitive industrial and automotive parts during transport. They are then suitable for returnable packaging of sensitive parts, such as textile dunnage pouches or work-in-progress containers, separation sheets, textile hanging bags or metal tower rack systems."
Evolon® has a variety of other applications in different industries too, such as home furnishings, leather goods, acoustics, filtration and printing.
Sustainable Manufacturing
The product's manufacturing process consists of bi-component filament spinning and bonding through high pressure water jets.
No solvent, chemical binder, silicone or PVC is used, he explains. The water in the process is internally recycled and reused in a close loop.
Raw materials are conserved, in part because the fabrics are lighter than conventional products for similar function, but also now because of the use of recycled PET which is produced internally from post-consumer plastic bottles.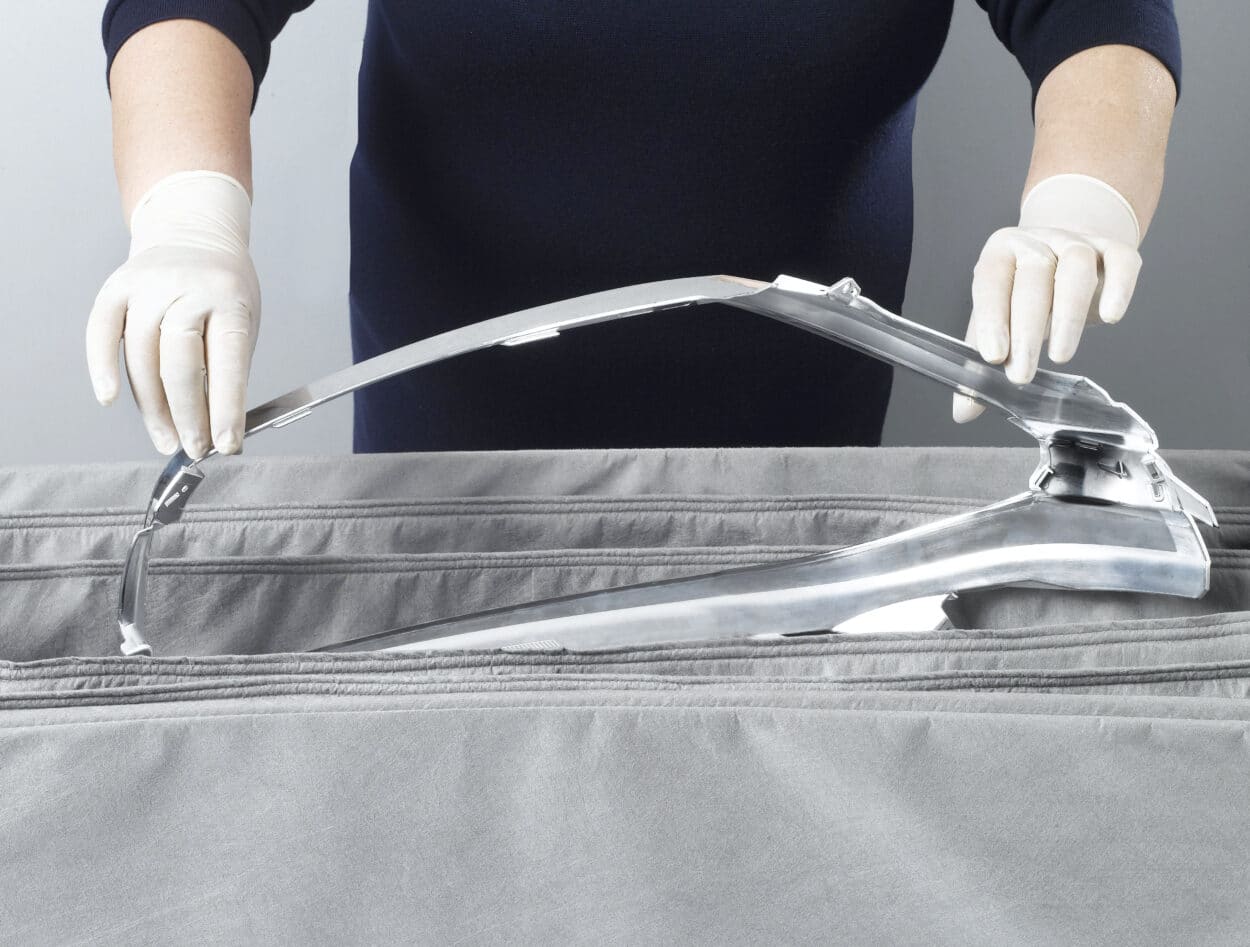 Closing the Loop
In most of its applications Evolon® fabrics are also durable, reusable and high-wash resistant, Mr. Khedimi adds:
"As regards the end-of-life of the product, Freudenberg Performance Materials works together with some of its key customers. The aim is to set-up circularity, including the collection of used materials by its customers for recycling and possible re-use in the manufacturing process."
Freudenberg Performance Materials is continually striving to improve its sustainability handprint, he stresses. The company said they would soon launch new packaging fabrics to provide mechanical performance similar to PVC but without the use of PVC.
"Another example is a new two-in-one product which combines an electrostatic discharge (ESD) feature and scratch-sensitive surface protection for the packaging of high-end parts with electronic components. Our research and development team works hand-in-hand with customers to tune its packaging fabrics to the new market needs."