French company Olythe specializes in the analysis of human breath. They have developed a reusable electronic breathalyzer based on miniaturized infrared spectroscopy technology. OCIGO is able to measure ethanol concentration in exhaled air and instantly identify a person's blood alcohol level. This solution could help prevent accidents and occupational risks linked to alcohol consumption on construction sites and on the road. We interviewed Guillaume Nesa, Founder of Olythe who just got back from SPIE Photonics in San Francisco to find out more about this technology.
Olythe was founded in 2013 in Aix-en-Provence, near Marseille with the ambition of offering a reliable, accurate, and portable device to measure blood alcohol levels. Guillaume Nesa and his partner initially targeted the construction and road transport sectors.
Fighting Alcohol Consumption at Work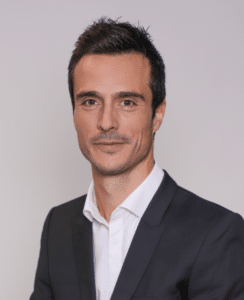 The consumption of alcohol on construction sites or by truck drivers leads to a decrease in the quality of the work, poor workmanship, and, above all, increased costs due to accidents and material damage. In the event of an accident caused by a drunk employee, the company is directly involved.
Guillaume Nesa, Founder of Olythe tells us:
"We felt there was a need for professionals in these sectors. In France, alcohol in the workplace is still widespread and can lead to accidents. To check the blood alcohol level of their employees, employers often use very expensive and inaccurate solutions because they do not have the right technology. So we wanted to develop a solution that was cheaper, more effective, and also portable."
To carry out tests, it is common to use a balloon or electronic breathalyzer tests like during roadside checks carried out by the police. However, these are often limited. They can detect that there is potentially alcohol in a person's breath but a second measurement with a more sophisticated breathalyzer is necessary to quantify the level accurately.
"Breathalyzers that use spectroscopy infrared technology are large machines and are usually found in police stations. They cost several thousand euros, are plugged into an electrical socket, and therefore cannot be transported. They are as reliable as a blood test because they are equipped with infrared spectroscopy. We thought we could miniaturize this technology and offer a light and accurate piece of equipment for use in the field."
Miniaturized Infrared Spectroscopy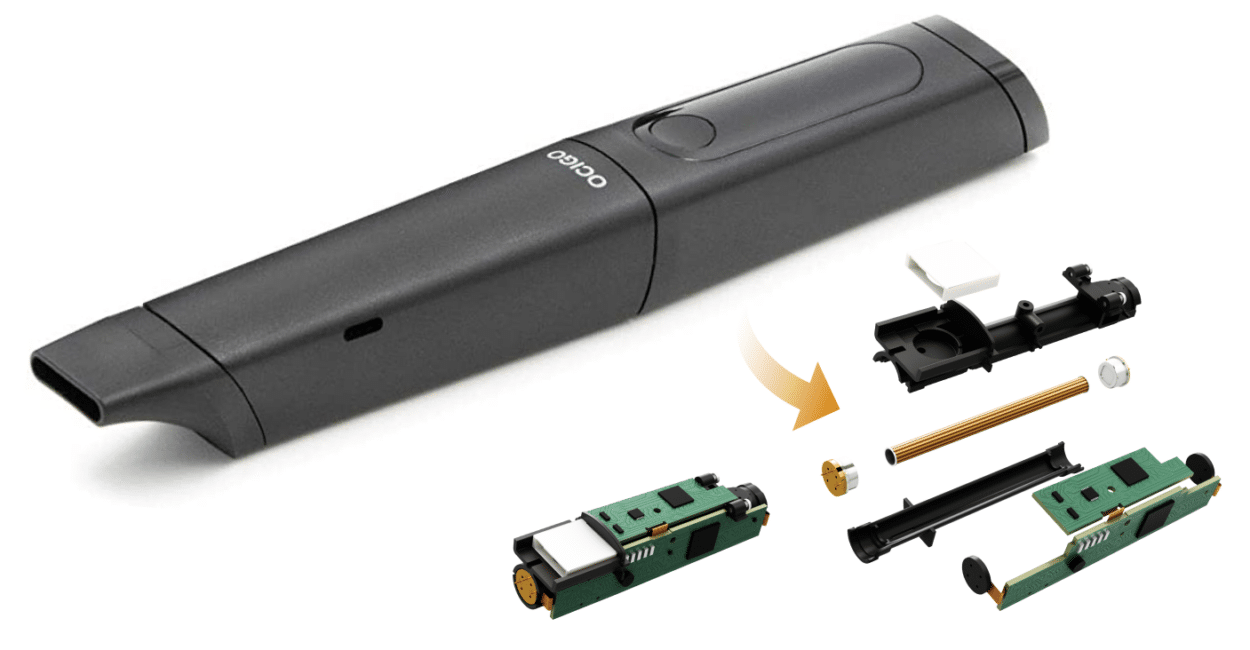 The challenge was to make the infrared spectroscopy technology portable when it is not intended to be.
"An optical system is not supposed to be moved or carried. It took us six years to develop a miniaturized, ultra-precise sensor."
The technology is based on the principle of non-dispersive spectroscopy (NDIR). It consists of a measuring tank through which infrared radiation is passed. The sensor is 75 mm long and the breathalyzer weighs only 60 grams.
"The sensor is like a tube. At one end there is a light source and at the other end, there is the ultrasensitive detector capable of detecting variations in molecules at a given wavelength. On either side of the tube, there are holes for air to flow through. When exhaled air passes through this tube, the alcohol molecules absorb some of the radiation, which reduces the intensity of the optical signal. The more molecules there are in the cavity, the more the optical signal is attenuated and the more you can measure an alcohol concentration."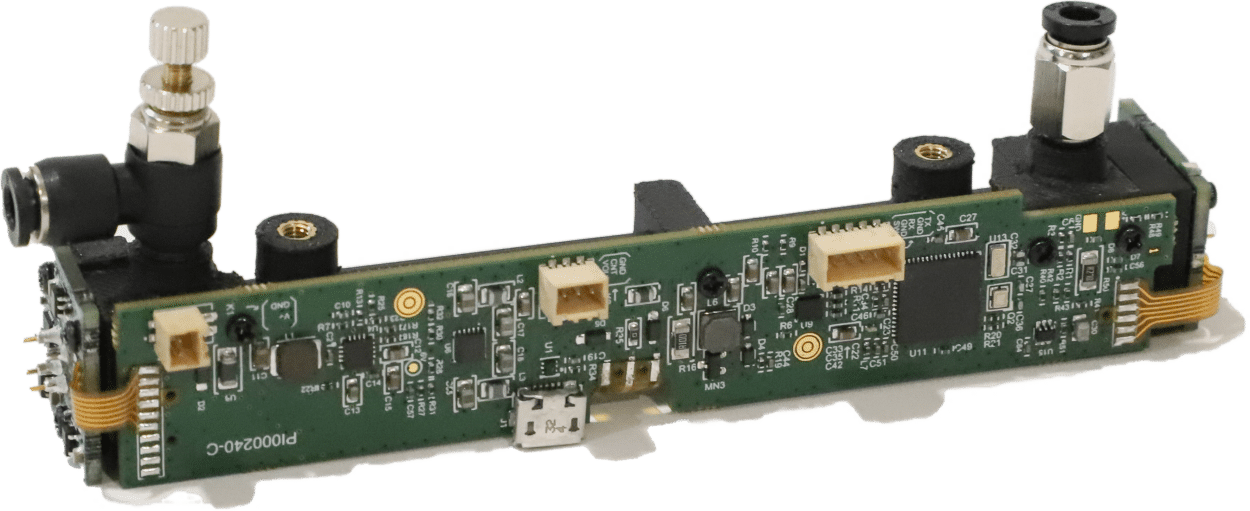 The technology chosen by Olythe differs from other systems on the market that work with electrochemical cells. Electrochemical cell systems take tens of seconds or even a few minutes to provide a result. Additionally, once an alcohol-positive person has blown into the breathalyzer, the cell, full of alcohol, needs time to settle before another test can be carried out. The advantage of OCIGO, explains Guillaume, is that it provides an accurate measurement instantly. 
"You blow, you get the measurement right away on the digital screen. We have such fast response times that we can carry out continuous screenings, every 10 seconds for example."
As OCIGO is a connected object, you can also follow the results of your tests on your smartphone.
No Maintenance Needed
Another advantage highlighted by the company is that OCIGO does not need to be calibrated like other optical devices.
"After a few hundred breaths, optical devices, especially those with an electrochemical cell have to be recalibrated to get a reliable measurement. The electrochemical cell works like a battery: when alcohol enters the electrolyte, it degrades it. The more you blow in with alcohol, the more you degrade the sensor and therefore the performance. Our technology is different. We have a tube with a light and the air that circulates is only passing through. It never degrades the sensor."
The variation in infrared radiation emitted when in contact with molecules prevents any alteration or degradation of the sensor and the elements that could affect its operation. However, the company recommends conducting calibration "as this is required by the standards" in order to have a result that's admissible.
Connected Device and App
In addition to the breathalyzer, Olythe has developed an online platform, OCICorp, which allows an employer to track the blood alcohol level of their employees and in particular their truck drivers.
"The platform was originally developed for employers who have to manage fleets of vehicles and who need to check that their drivers in Spain or Poland, whom they never see, are not positive when they hit the road. We set up the following system: each driver leaves with an OCIGO connected to his phone and to the platform. A facial recognition system allows the employee to be identified and the blood alcohol levels are uploaded to the OCICorp platform, which can be monitored in real-time by the employer. Today, the platform is also of interest to the construction industry which has similar needs for tracking blood alcohol levels and applying them to a specific person."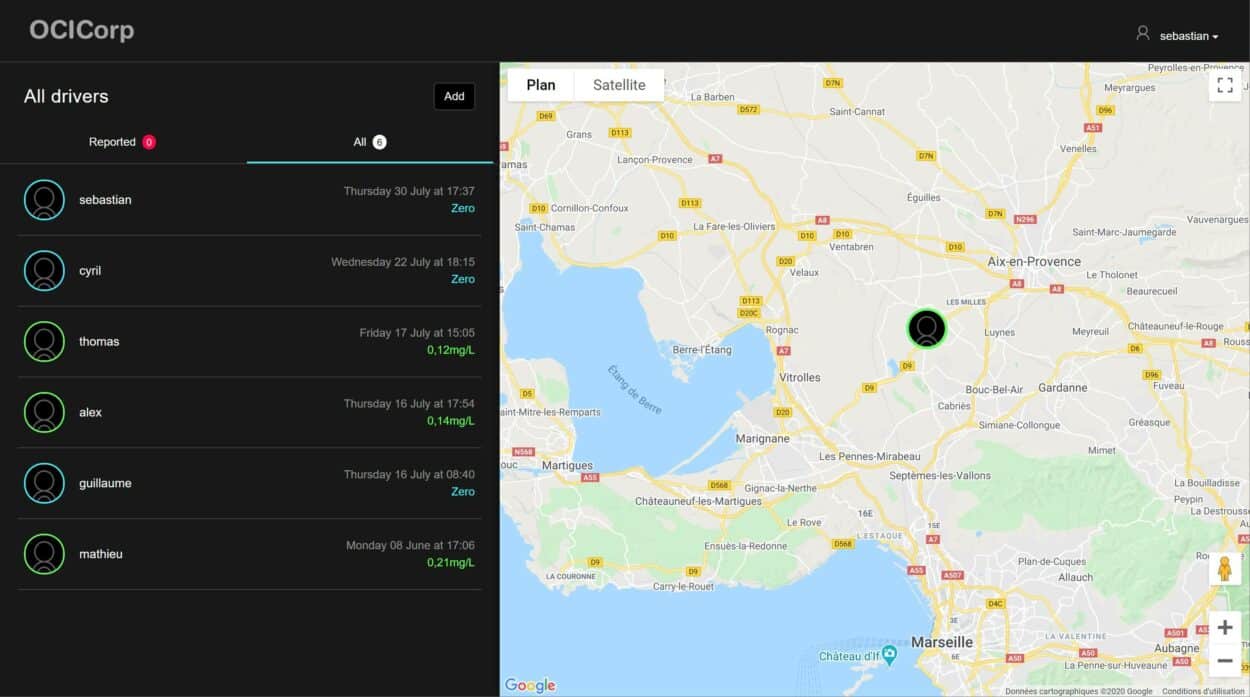 The data is hosted on Olythe's servers in compliance with the RGPD and then deleted after 45 days.
Assembled in Aix-en-Provence, OCIGO is marketed in France and other European countries (Poland, Spain…). Since the Photonics West trade show was held in San Francisco two weeks ago, Olythe could also turn to the Asian market. 
"Korea and Japan have revealed a need for measuring instruments for the B2B sector."
The medical sphere represents another market for the company.
"We are able to detect molecules other than alcohol in exhaled air, such as CO2, acetone, methane, and carbon monoxide molecules, which are representative of diseases or health conditions. This type of non-invasive technology is not yet widespread but it is emerging and is part of our development topics."
The company did not, however, provide us with sales information.
OCIGO can be bought on their website, on marketplaces, and via distributors specializing in personal safety. Its price is €249. The subscription to the platform, which is optional, is €19.95 / month.