A new Time-of-Flight module from American multinational semiconductor company Analog Devices, Inc (ADI) represents a major step forward in three-dimensional sensing. DirectIndustry caught up with Tony Zarola, ADI's Senior Director Time-of-Flight, to find out more about the technology and its potential applications. 
Can you explain a little about iToF modules and what they do?
Tony Zarola: Three-dimensional Time-of-Flight (ToF) is a type of scanner-less LIDAR (light detection and ranging) technology that uses high-power optical pulses in durations of nanoseconds to capture depth information – typically over short distances – from a scene of interest.

In essence, a ToF module measures distance by actively illuminating an object with a modulated light source, such as a laser. It also incorporates a sensor, sensitive to the laser's wavelength, for capturing reflected light. The sensor measures the time that elapses (∆) between when the light is emitted and when it is received by the camera, having reflected off an object. The time delay is proportional to twice the distance between the camera and the object (round-trip), which means the distance between the two (i.e. the depth) can be estimated as cΔ/2, where c is the speed of light.
What are the most innovative aspects of the latest iToF module developed by Analog Devices?
Tony Zarola: Our new ADTF3175 module is the first high-resolution, industrial quality, indirect Time-of-Flight (iToF) module for three-dimensional depth sensing and vision systems. With a one-megapixel resolution sensor, it boasts an image resolution that is double or triple the pixel count of competitive solutions, with the camera offering +/-3mm depth resolution for machine vision applications across a range from 40 centimeters to 4 meters. It represents a scalable, fully engineered, and calibrated depth system that can be integrated into three-dimensional sensing and vision systems, eliminating the need to design specialized optics or address electromechanical integration challenges. This speeds time to market by simplifying the sensor design process. The module is robust and specifically designed to perform in a range of environmental settings, and we are partnering with Microsoft for some of the software elements in the imaging solution.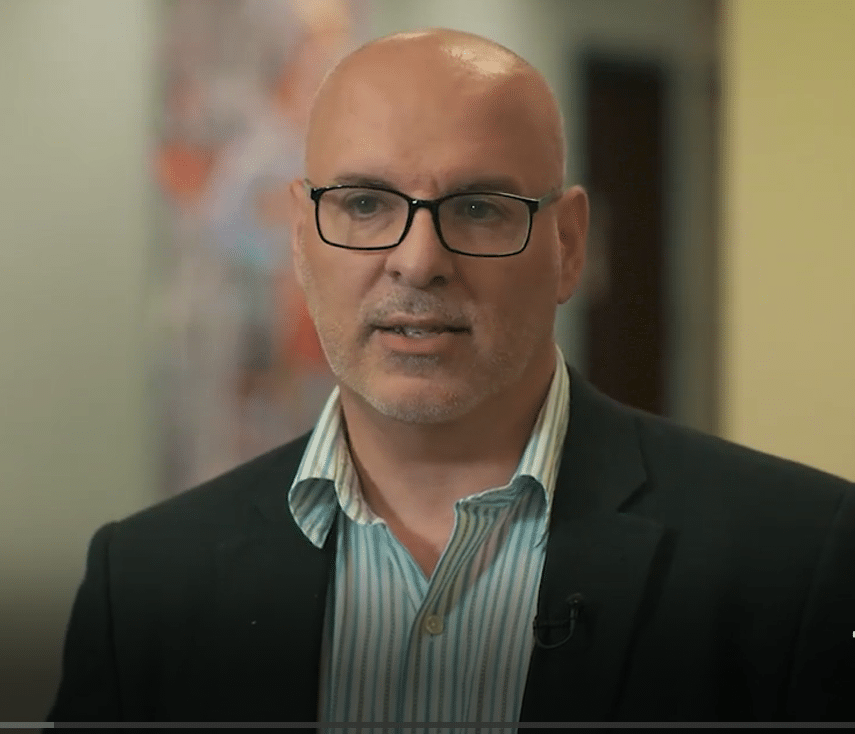 What are the new applications of the module?
Tony Zarola: The module has a wide range of applications, from industrial automation (robotics) and logistics right through to healthcare and augmented reality. In terms of machine vision, if you think about fulfillment centers, where you've got robots picking things out of trays and putting them into boxes to be shipped, the level of depth perception accuracy offered by the ADTF3175 module is invaluable. It ensures the right things are being picked, and that the robot is going to the right places.

Another application that we're increasingly moving towards is dimensional. Again, if you think about logistics applications, a tape measure is frequently used to measure boxes and objects in order to place them into vehicles or containers. If those measurements are miscalculated you end up wasting a lot of space. With iToF technology, you get more accurate dimensional measurements of the merchandise that you're shipping, so that you can use space far more efficiently.
How could the module be used in the development of the metaverse?
Tony Zarola: We fully expect a smaller version of this technology will start to find its way into augmented reality (AR) and virtual reality (VR) applications. Once you've got an AR or VR headset on, you're trying to see your hand movements, for instance, and the distance your hands are from the rendered image. The real-time, highly accurate depth perception offered by the ADTF3175 module and its successors will be critical. Without low latency, you tend to get a time delay, which can end up giving headset users a headache!

In terms of metaverse creation, you have to render the world. You have to be able to create three-dimensional models of the real-world environment that you're in. Cutting-edge iToF modules can also help with the creation of highly accurate digital renderings of real-world environments. This is an area where iToF technology can really help the metaverse take off.
RELATED ARTICLE
What are Analog Devices' future plans?
Tony Zarola: Now that we have the capability to make these complex modules there is a lot you can do at the system level with the technology involved. Changing the field of view, and changing the illumination approach, are things we can do to adapt the technology to a specific application. This is our first module in what will hopefully be a portfolio of modules, each of which will provide application-specific features and capabilities.