On the occasion of the 20th anniversary of our publisher, the industry sourcing company DirectIndustry, we are celebrating 20 years of industrial innovations by giving the floor to the players that brought these innovations to life. In this interview, we focus on semiconductors. Mike Britchfield, Vice President Sales EMEA at Analog Devices gives his insights into 20 years of innovations in the semiconductor industry.
20 Years of

SEMICONDUCTORS

with… Analog Devices
Analog Devices, Inc. (ADI) is an American multinational semiconductor company specializing in data conversion, signal processing and power management technology, headquartered in Norwood, Massachusetts. In July 2020, ADI announced the acquisition of American company Maxim Integrated for 20.9 billion dollars. The new American entity will weigh 68 billion dollars ans will be a strong contender for Texas Instrument and STMicroelectronic.
In your opinion, what has been the biggest innovation relative to semiconductors in the last two decades?
Mike Britchfield: One of the big revolutions in semiconductors over the last two decades has been the wide availability of fast, cheap, digital processing. Combined with small, inexpensive silicon sensors and actuators, this has enabled advancements in almost every walk of life. Even the simplest of factory instruments today come with multiple sensors and their own web browsers. Similarly, high bandwidth communications over wired or wireless interfaces have enabled factory operators to achieve new levels of efficiency and flexibility.

Since the 2000s, Moore's law has slowed down and been replaced by systems that are architected using the most efficient combination of digital and analog blocks to deliver the optimum solution. One of the challenges with small geometry wafer fabrication processes is that they are less suited to interfacing with the real world. To overcome this limitation, ADI developed its own proprietary processes that allow both high voltage analog signals and small geometry digital processing elements to co-exist on the same integrated circuit. Additionally, we developed advanced packaging technology to allow complex systems to be built into a single piece of plastic.

Performance levels have also increased tremendously. Safety and flexibility in the analog domain have become key aspects, allowing the industry to move from centralized rigidity to decentralized flexibility. This has led to a revolution in how a facility can be designed and laid out, in which power and digital processing can be made available anywhere that is required, enabling increased measurement capability. In support of these changes, ADI has developed software controlled I/O with extensive configurability to support the flexible factory of today.

Another thing is the progress from simple analog communications loops, like 4-20mA loops or old analog mobile phones, to more digital systems that give a better performance. The availability of ubiquitous processing power allows systems errors to be corrected, while this could not be fully addressed in the analog domain alone. From an industrial perspective, innovations in semiconductors have enabled companies to increasingly automate their processes and build more intelligence into their manufacturing strategies.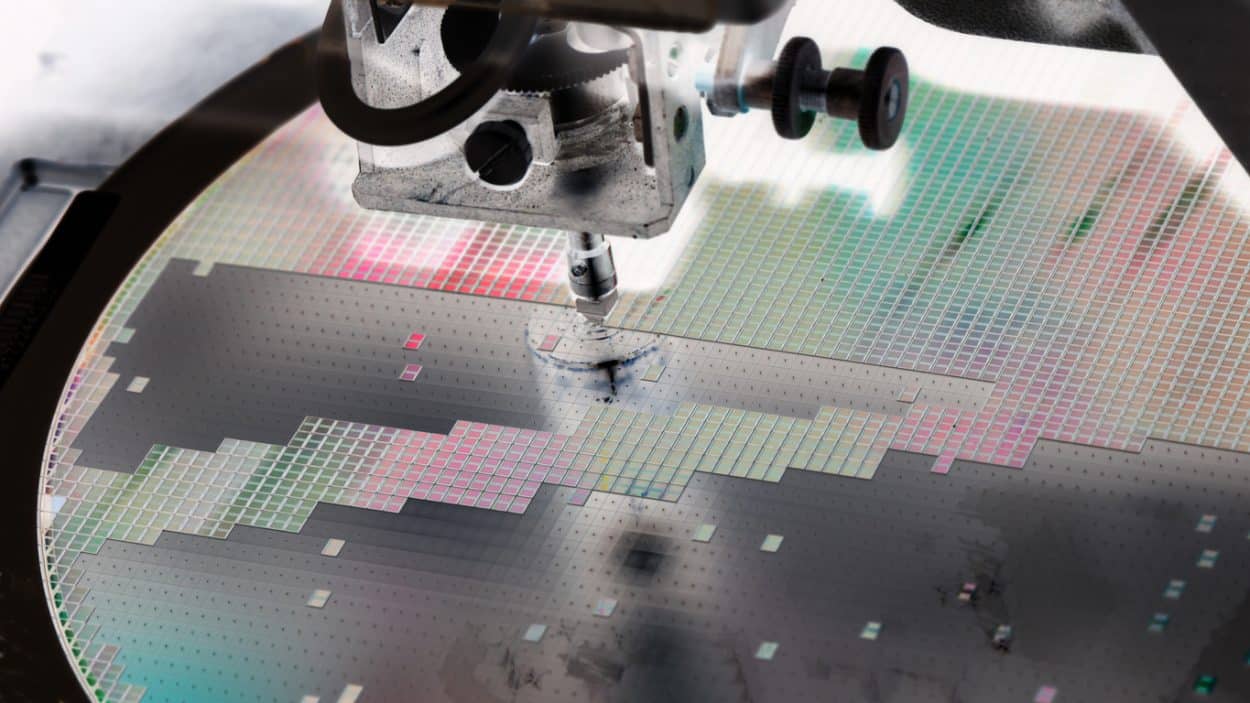 What were your key products in the 2000s versus today?
Mike Britchfield: As the world moved into the 21st century, the focus of the semiconductor market was on how many million instructions per second (MIPS) you could get to drive processor performance. Ten years later, more investment was being made in mixed-signal applications that required high-performance analog and digital capabilities. One example is digital isolators. ADI invented this technology around the turn of the century. All isolators were mainly optical at the time, so digitizing them meant that isolators could be moved into different parts of the system, with a key benefit being the ability to integrate mixed-signal technologies, such as A/D converters, along with the magnetics and coils in a single package. Our ability to add more elements to these products allows ADI to respond to the engineering challenges of 2020 and beyond. Micro-electromechanical systems (MEMS) were also a key product for ADI twenty years ago. These were highly innovative at the time and brought measuring technology to a whole new audience – airbags in cars use MEMS accelerometers, for example. It takes years to bring a new sensor technology to the industrial market, but the scalable nature of these products has meant that we have been able to introduce this technology to a number of different applications, such as condition monitoring, which is a key focus area for ADI from both the hardware and cloud-based software perspective.
Producing semiconductors 20 years ago was complicated. Is it still the same in 2020?
Mike Britchfield: There have been dramatic changes in production technology and capabilities. Starting with fabrication – as you move down the process nodes, supply voltages are constrained. The challenge is then how you can connect to real-world devices that require higher voltages while delivering the high-performance digital processing required at lower voltages. We have solved this by combining the two in a propriety process. Then with assembly into packages – the size of a typical analog semiconductor is less than half of what it was 20 years ago, with many IC's in packages barely bigger than the chip itself. The combination of higher performance digital at lower voltages, higher-voltage analog and very small packages has increased the complexity of the testers needed to ensure that the parts conform to specification. Successful implementation has revolutionized so many applications across industry, including car airbags, GPS and condition-based monitoring for machines that have replaced electric sensors.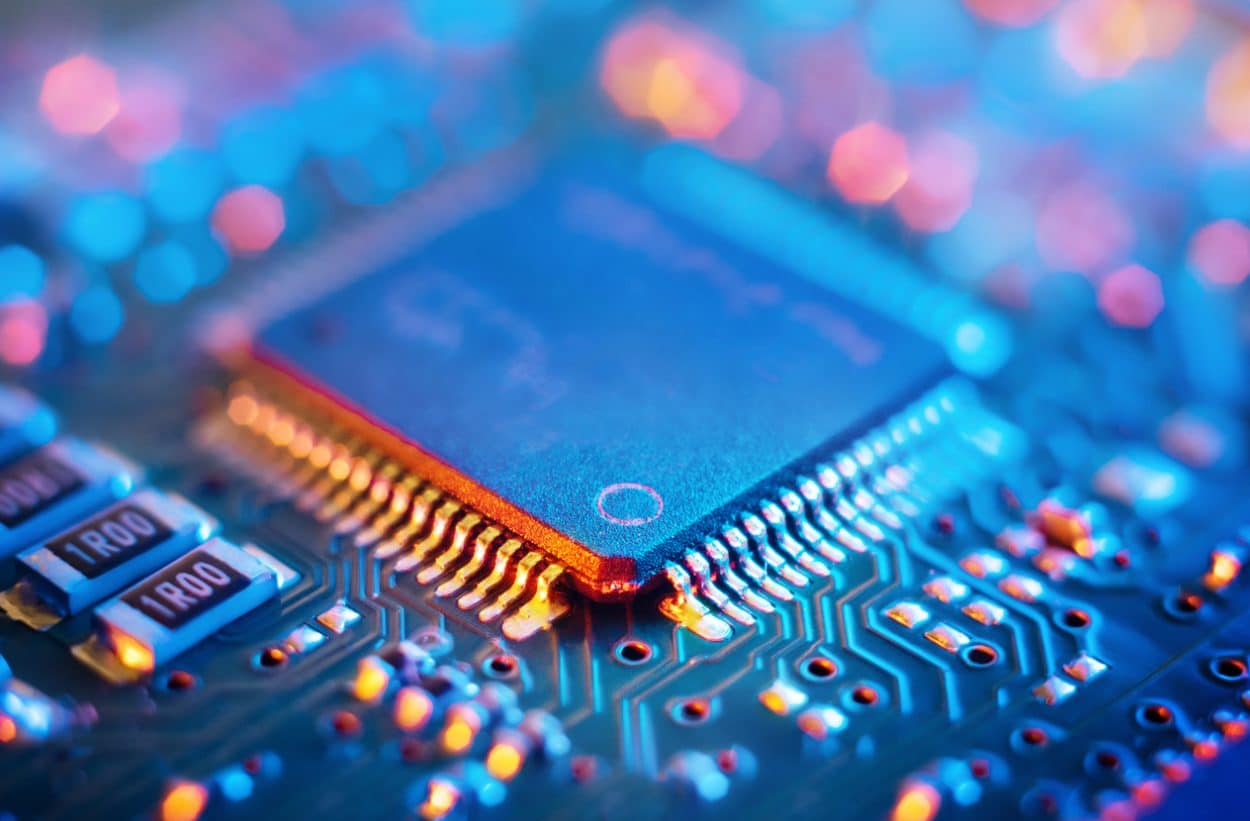 How do you imagine the next 20 years in the semiconductor industry?
Mike Britchfield: What is certain is that technology improvements around measurement and the collection of data will continue to be a key factor. There is a well-founded perception that data is the new oil and that it is going to take over the world. That may well be true, but there is a tendency to ignore the impact of humans as related to improvements in the technology itself. We can be sure that data processing power will continue to increase and, with this, a significant increase in sensing and measuring. With more data processing, there will be a need to interpret the data accurately. Machine learning and artificial intelligence will play a part, but while machines and data engines have got smarter, nothing really happens effectively without the human element. Digital transformation is inevitable, but you need to reintroduce humans into the equation.