As online shoppers come to expect the promise of next-day delivery, if not same-day delivery, retailers are turning to robotic micro-fulfilment to tackle the last-mile challenges in their supply chains.
The basic idea behind micro-fulfilment is to speed up delivery by decentralizing distribution networks. Rather than just relying on massive central distribution centres, micro-fulfilment adds a network of small distribution centres in urban areas to bring stock closer to consumers, says John Harmon – Senior Analyst with retail and technology global advisory Coresight Research:
"Competition is driving ever-shorter delivery times, which requires that supply chains become faster and more agile."
The retail floor can also support online fulfilment, or dedicated micro-fulfilment centers can be located in the back storeroom. Alternatively, retailers can utilize entire "dark" stores which are not open to the public, or only have a collection counter – a practice that has become more common during the COVID-19 pandemic, explains Sean Maharaj – logistics and supply chain expert and Managing Director at global management consultancy AArete:
"This model should also allow for the leveraging of much newly-vacated corporate real estate like department stores and malls, which are readily available for repurposing as micro-fulfilment centers."
Using existing retail assets is the "path of least resistance" when it comes to micro-fulfilment, but once retailers hit a demand threshold they can experience bottlenecks, says Sumit Chadha – Principal in the Supply Chain Design & Operations practice of global strategy and management consulting firm Kearney:
"Store planograms are designed for customer shopping, not picking, so these need to be optimized as volume grows. At the same time, significantly more labor can also be required at peak times, which eats into margins. There is also the consumer impact if picking and shelf replenishment gets in the way of a good in-store consumer experience."
Micro-Fulfilment Robotic Systems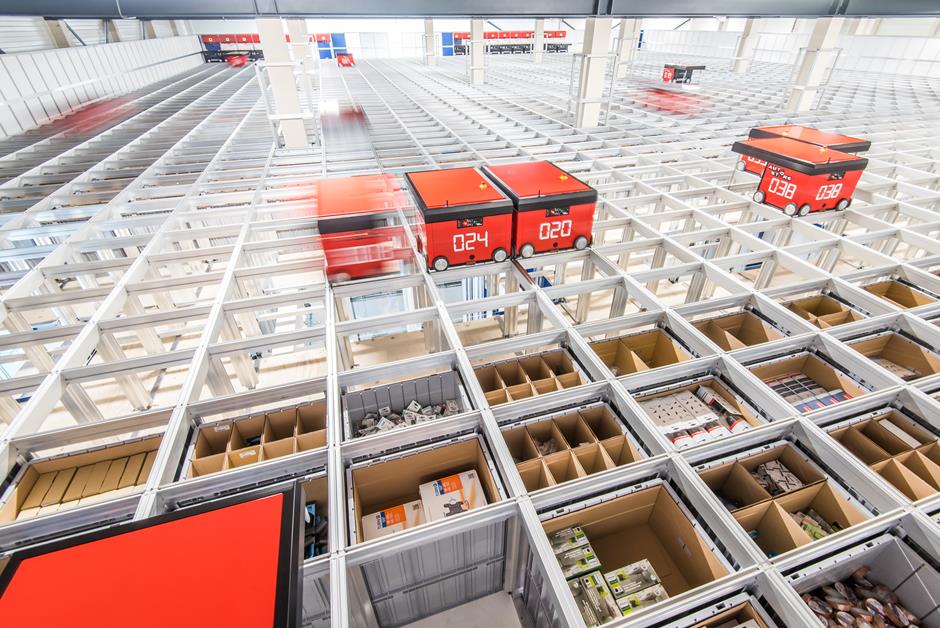 An alternative to using retail stores is to rely on highly automated, small-scale robotic distribution centers – known as "micro-fulfilment systems" – which behave like vast vending machines.
Micro-fulfilment is a hot area, with SoftBank recently purchasing a 40 per cent stake in Norway-based robotic storage and fulfilment provider AutoStore. Providers in the grocery space include US-based Takeoff Technologies and UK-based Ocado which have both struck deals around the globe.
In broader retail, key micro-fulfilment providers include Fabric and Alert Innovation, which are partnering with Walmart in conjunction with traditional warehouse automation vendor Dematic. Other automation providers embracing micro-fulfilment include Swisslog, Vanderlande and Schaefer.
For Kearney's Chadha,
"There is significant venture capital investment in the MFC space, with a lot of new players, and traditional Material Handling Systems providers have stepped up the pace as well. Most retailers have active projects either evaluating or already implementing micro-fulfilment center solutions – including grocery store chains Ahold, HEB and Kroger in the US. The same goes for a lot of apparel and general merchandise players."
Micro-fulfilment speeds up delivery times to increase customer satisfaction, while optimization reduces shipping and transport costs. This optimization can also improve inventory management to reduce idle stock levels across the distribution and retail network.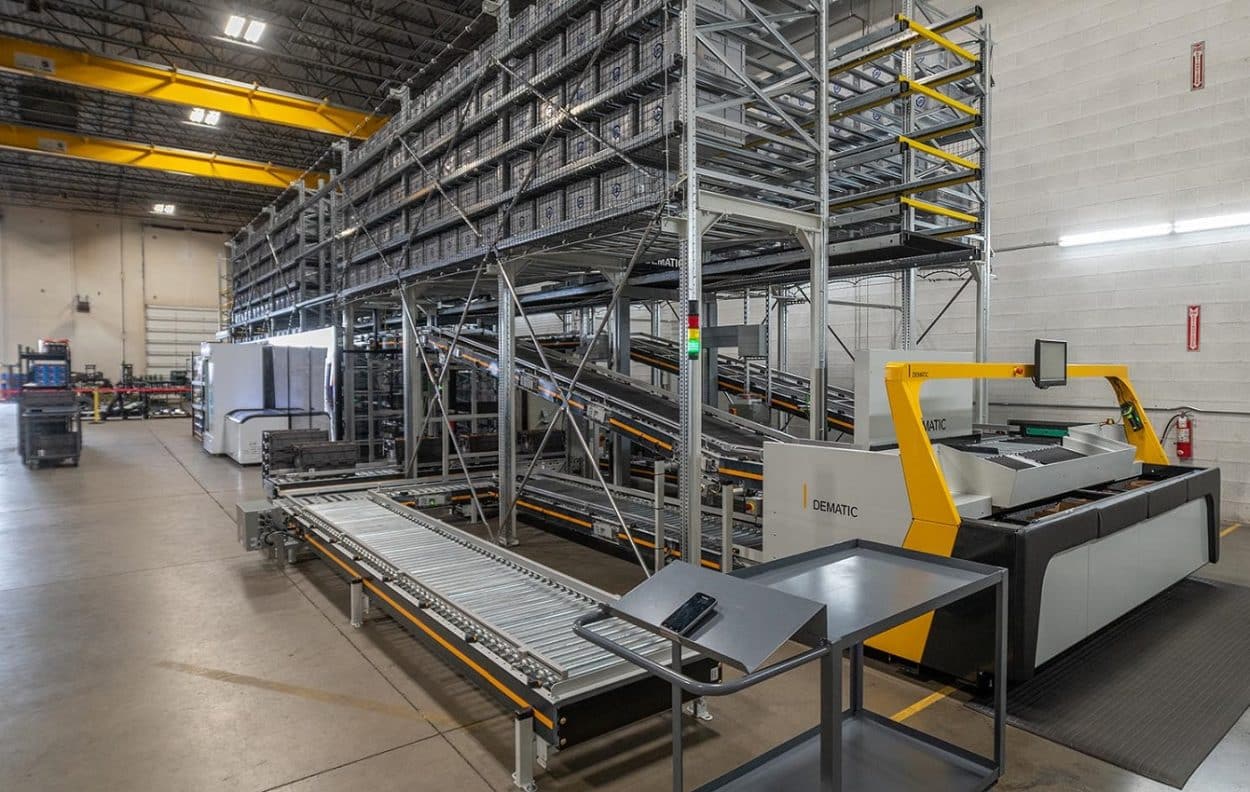 To be effective, the concept of micro-fulfilment relies on upstream optimization to ensure each center is supplied with the best mix of products to meet local demand. Micro-fulfilment systems also take advantage of automation, artificial intelligence and robotics to ensure they have a small footprint while being efficient, cost-effective and not too labor-intensive, says Matt Inbody – Dematic's Chief Disruptor and Leader for Micro-Fulfilment.
"Micro-fulfilment centers are allowing retailers and grocers to increase their services for customers ordering online by three to four times their current manual rates – while using their storefronts to service both walk-in customers and online customers. Brands can work with non-competitive co-brands to locate micro-fulfilment centers in dense retail spaces and create a shared 4PL (fourth party logistic) situation, to help meet local e-commerce demands that may otherwise go to a competitor like Amazon."
Robotics and AI are two trends that will drive the adoption of micro-fulfilment centers, Inbody says:
"The continued advancement of robotics and automation is working to eliminate processes which require people to do the redundant tasks of collecting and consolidating goods in individual units. Meanwhile, advancements in AI can help more accurately predict what consumers are looking for from their local retailers, reducing waste and 'shrink' that is often associated with large-scale distribution models."