Since the pandemic burst out, innovation has been extremely important as the search for COVID-proof technologies has become vital to fight the spread of the virus. Certain materials have been shown to be efficient against a wide range of pathogens including sars-cov-2. We focused on three of these materials – copper, graphene and zinc – to better understand their antimicrobial properties and how they could be used to protect us.
Abigail Saltmarsh, Vanessa Liwanag, Katherine Whelan and Daniel Allen contributed to this report.
01.

Copper

Copper is known to be a powerful antibacterial agent, harmless to humans and particularly suitable for the eradication of bacteria, microbes, germs and other viruses. Copper has indeed a self-sterilizing surface that requires neither electrical or chemical cleaners which makes it an ideal material that can prevent viruses from infecting users who touch its surface.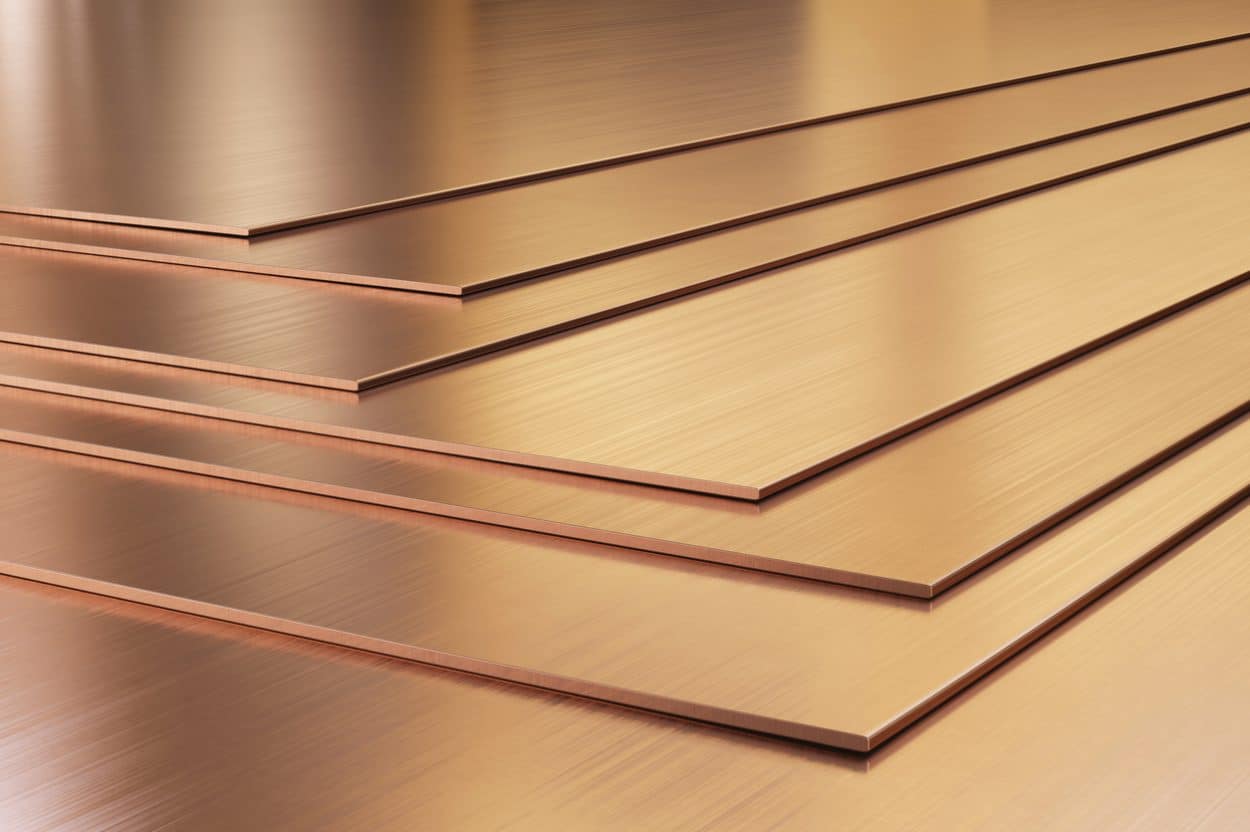 French scientists developed MetalSkin medical, a self-decontaminating copper coating that, when applied to work surfaces, doors and handrails, can almost completely kill Coronavirus in under four hours. Lab results show that when the recycled copper-based material is exposed to SARS-CoV-2, the virus activity is reduced by up to 99.95% within two and four hours.
The recycled copper-based coating can be applied to a wide range of materials, making it versatile and cost-effective. In hospitals and care settings, it is used on grip elements, such as support bars, bed rails and serum holders. In other public spaces, it is used on toilet flushes and lift buttons to kill bacteria. In-office spaces, mobile phones, keyboards and computer mice can benefit from the technology. The 3 Michelin-starred Chef Gilles Goujon is a champion of MetalSkin and uses it for the treatment of all the grip and supporting elements in his kitchen.
Copper could also be used to make desks for receptions or bars, as well as special covering surfaces for floors and walls. Italian metal manufacturer De Castelli has been well-known in creating furniture, fixtures and designer objects using solid copper. In light of COVID-19, the firm has started a project that might bring copper back to the fore as the main material used in constructing furniture, fixtures and structures for public spaces, healthcare facilities, offices and retail spaces. In collaboration with university researchers, De Castelli is studying how to preserve the antimicrobial properties of copper by developing a production method that will be capable of eliminating the need for any surface treatment on copper and maintain its chromatic effects.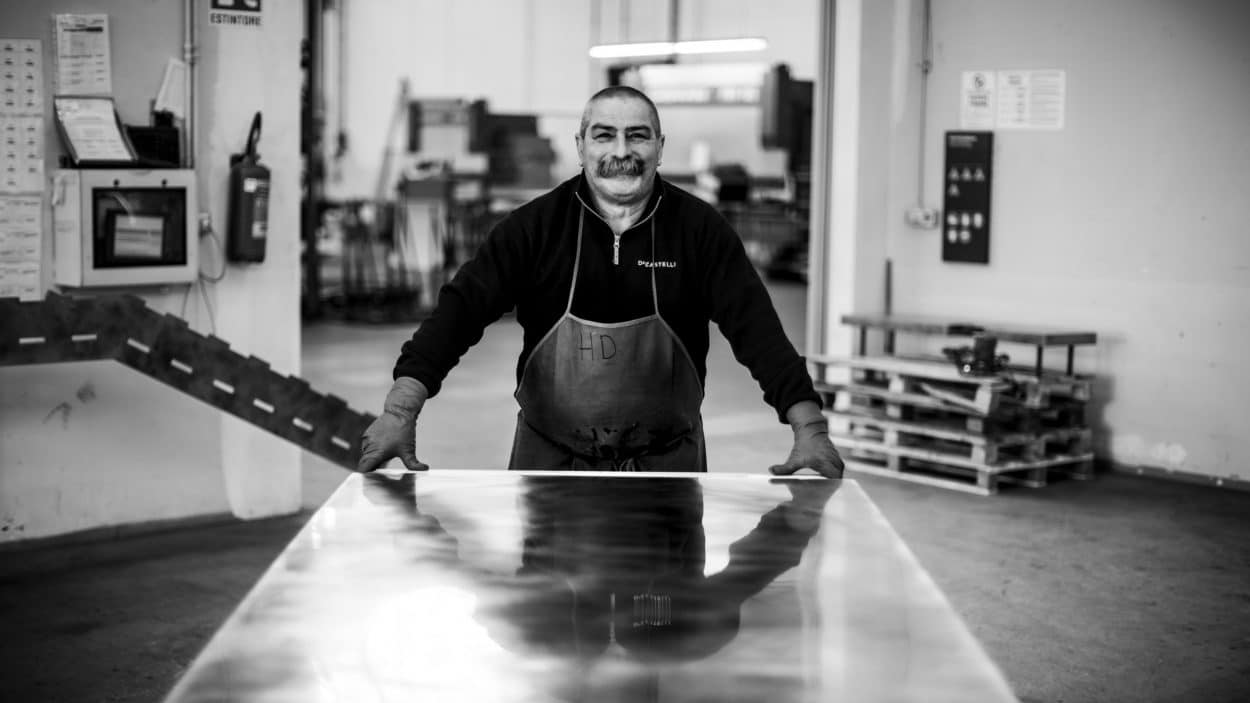 According to Albino Celato,
"The project is at its very first stage. Up to now, we have always preferred the aesthetic aspects of copper by researching and deepening shades and finishes obtainable through oxidation and handcrafted processes instead of bringing to light intrinsic features of copper – such as antimicrobial properties and conductivity – that have always been known. The aim is to make a synthesis between functionality and aesthetics starting from a reflection on the intrinsic properties of the raw material in order to offer products, surfaces or custom projects not only pleasing from the aesthetic point of view but also capable of helping to reduce the probability of permanence of bacteria."
Another example of the use of copper in our everyday life is related to public transportation. Engineers from the University of Warwick, UK, have developed a concept for creating lightweight, public transport grab-poles that could help prevent the spread of COVID-19 using copper. According to Dr Darren Hughes, Associate Professor of Materials and Manufacturing at Warwick Manufacturing Group (WMG),
"We had a project looking at lightweight, low-cost tubular materials for the rail sector and were working on a composite, polymer-based material with a reinforcement in it. The idea was to incorporate a powder with antimicrobial properties into the surface of the polymer. This would give it a durable, antimicrobial finish. It's a composite, dual-phase material. We use a nylon polymer and add fibres (glass or carbon) to give it strength without mass. A polymer composite has low density, as well as high performance, which makes it ideal for public transport systems which need to be light and energy saving. What we are now working on is taking an antimicrobial finish and embedding it into the polymer. Silver and copper are used for antimicrobial finishing in a number of applications but tend to be applied after something has been produced, which means they can get rubbed off easily. The idea here is that we embed the silver or copper particles into the polymer so that as the polymer wears, more of the antimicrobial silver or copper is exposed and the grab-poles continue to have antimicrobial properties."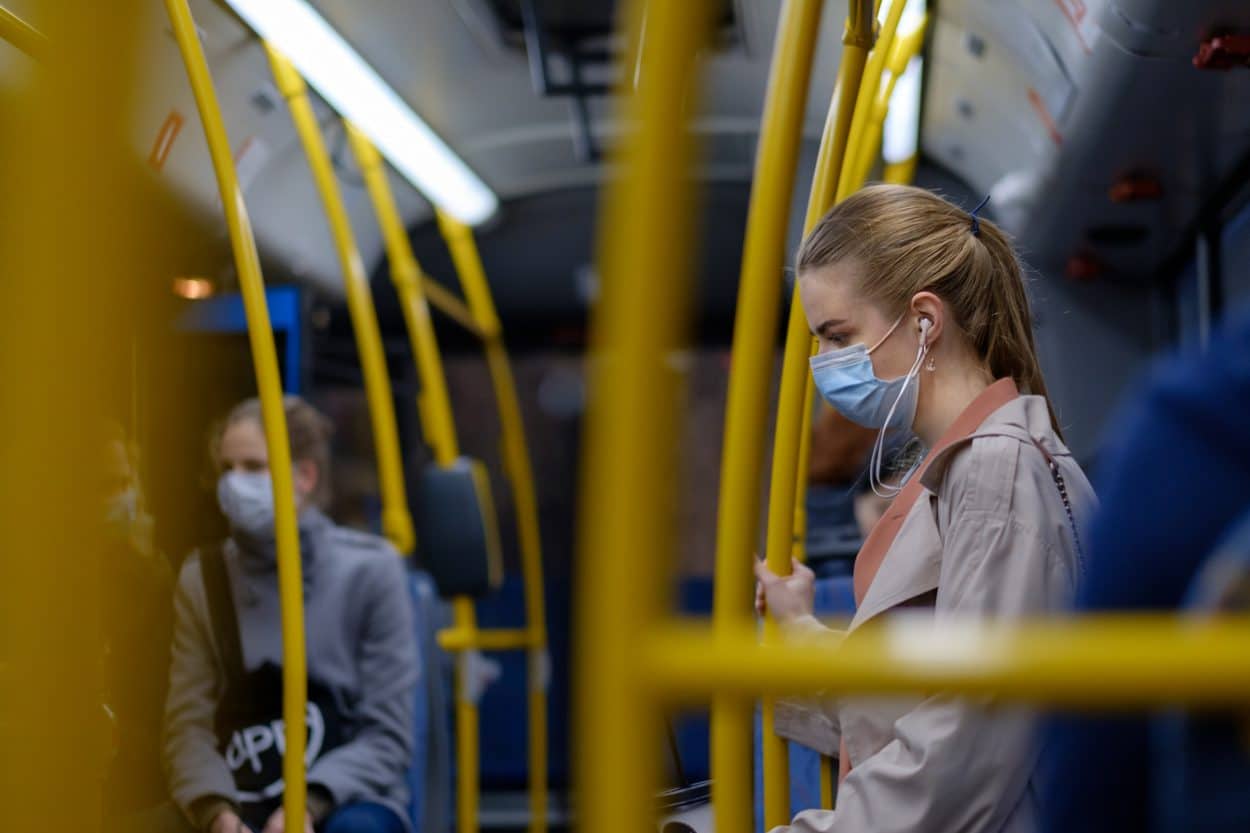 02.

Graphene

Since it was discovered in the UK in 2004, graphene—a single layer of carbon atoms, tightly bound in a hexagonal honeycomb lattice—has been used in an ever-growing number of applications. Now scientists at City University of Hong Kong (CityU) have used the so-called "wonder material" to develop an anti-bacterial face mask that has the potential to combat COVID-19 quickly, cheaply and sustainably. The findings were published in scientific journal ACS Nano.

Used the world over, ordinary surgical face masks are an important way of stopping the spread of COVID-19. However, viral particles can still settle and survive on such masks, which means that if they are touched or disposed of inappropriately, they can still cause infection. The research team at CityU's Department of Chemistry led by Assistant Professor Dr. Ye Ruquan, managed to develop a mask made with laser-induced graphene. This has already shown significant antibacterial properties and may have potential against coronaviruses.

In experiments with two types of human coronavirus, the masks deactivated 90% of viral particles in sunlight within just five minutes and 100% within 10 minutes. In addition to its antibacterial properties, graphene also generates heat when exposed to light, which helps with the decontamination process. For Dr. Ye:
"More research is required to determine the exact reason for graphene's antibacterial nature. It may relate to damage caused to bacterial cells by graphene's sharp edges, and possibly also to dehydration effects induced by graphene's water-repellent properties."
One of the most innovative aspects of the new mask is the way the graphene used in its construction is produced. Conventional methods for producing graphene typically have poor control over the shape of the product and require high-temperature conditions and lengthy synthesis routes, entailing high costs. By contrast, producing laser-induced graphene is cheap and easy. Passing a laser over a 100cm² area of a carbon-containing material such as cellulose or paper for just 90 seconds can create the graphene necessary for the outer or inner layer of the mask, using a low amount of energy and no chemicals. Adjusting the power of the laser allows the size of the pores of the graphene to be controlled, giving the masks a breathability similar to surgical masks.
03.

Zinc

Metal nanoparticles have been shown to be efficient against a wide range of pathogens. Zinc oxide nanoparticles, in particular, have been proved to have antimicrobial activities against various human pathogens while being safe for humans to wear. Israeli start-up Sonovia has developed a technology to impregnate the fabric used in masks and other applications in order to protect the wearer from COVID-19 and other viruses.

The company says the technology employs ultrasonic soundwaves to physically infuse zinc oxide nanoparticles onto the fabric, offering 98% particle filtration efficiency, 99.99% antibacterial efficacy – including antibiotic-resistant bacteria – and 99,89% virucidal efficacy. The process also has durability to industrial laundries, explains Yuli Nofar, customer service specialist at the company:
"Our technology was initially developed to fight hospital-acquired infections. The technology, which has been tested on COVID-19 eliminates all bacteria that land on the mask. The SonoMasks are reusable and can be worn for one year and have up to 55 washes. Textiles are the substrates we come most in contact with during the day, from apparel, including underwear, to bedding, car, bus and airplane seats and wall covers.  The need to sanitize those substrates is imperative."