An innovative self-decontaminating copper coating that can be applied to worksurfaces, doors and handrails can almost completely kill Coronavirus in under four hours. Lab results show that when the recycled copper-based material is exposed to SARS-CoV-2, the virus activity is reduced by up to 99.95% within two and four hours.
This article was first published in our sister publication MedicalExpo e-magazine.
Copper is a powerful antibacterial agent, harmless to humans and particularly suitable for the eradication of bacteria, microbes, germs and other viruses. MetalSkin medical, developed by French scientists and patented for use around the world, is the first permanent bacterial coating to enter the market. The technology was created in 2007 and combines polymers and metals to create composites with antibacterial properties.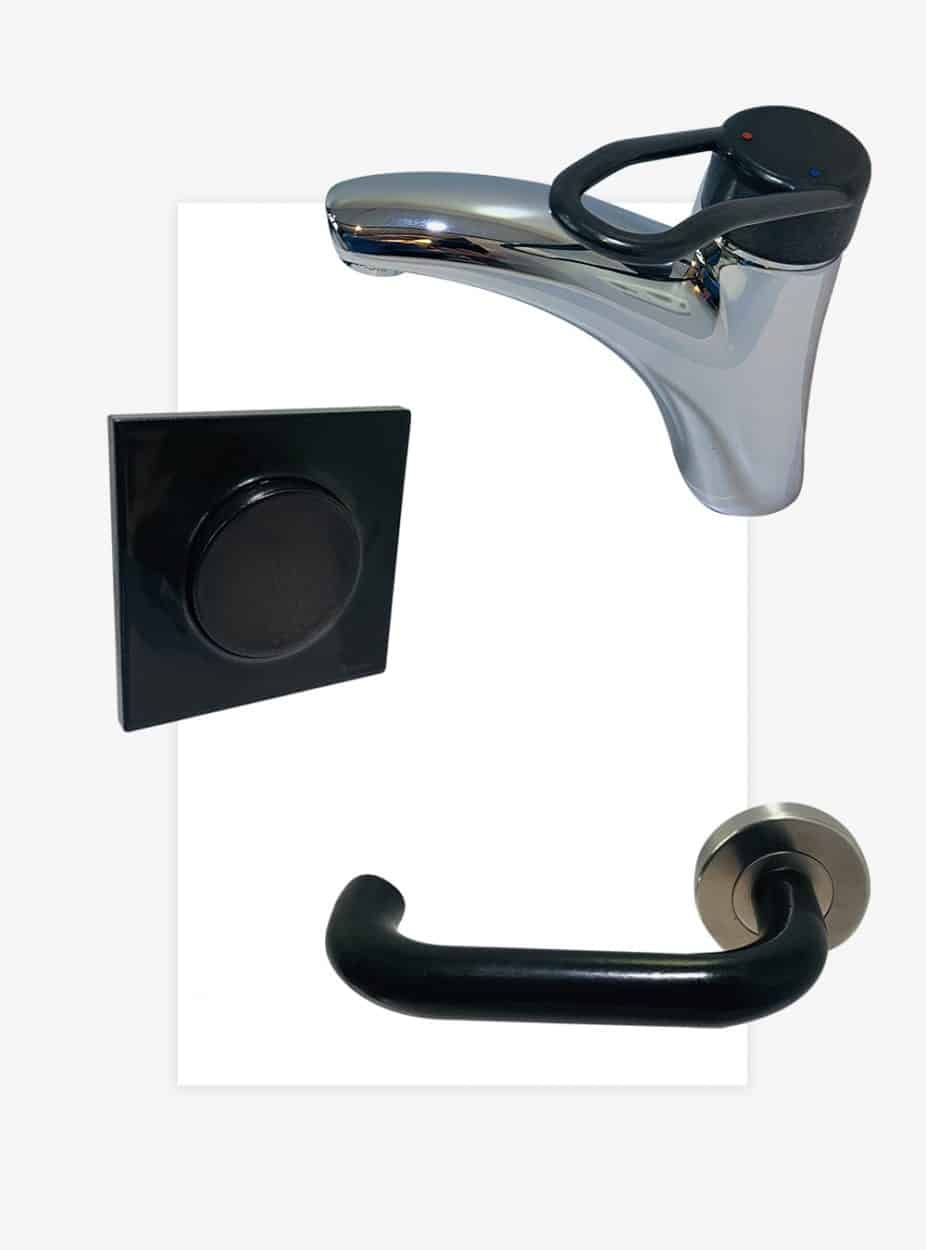 Prior to the coronavirus pandemic, MetalSkin was widely used in a variety of settings from hospitals to commercial kitchens to ensure a safe, germ-free environment. Scientists at France's National Center for Scientific Research laboratory have now tested its efficacy as a deterrent for COVID-19 spreading on surfaces in public places. They tested the SARS-Cov2 strain under normal environmental conditions, including light, temperature and moisture. They found Metalskin to be unique in its ability to halt the evolution of the virus' activity.
Laboratory tests have found that SARS-Cov-2 can survive for two to three days on banknotes and glass, and up to six days on plastic and stainless steel, although results vary. More recent research from the Australian agency CSIRO found the virus was "extremely robust" and—under lab conditions—it can survive for 28 days on smooth surfaces such as glass on mobile phone screens and both plastic and paper banknotes. In comparison, the flu virus can survive for 17 days under the same circumstances.
Now, more than ever, it is vital to maintain the most stringent hygiene standards in shared spaces. In public buildings, the bacterial risk is everywhere and MetalSKin can be used to prevent transmission. The 3 Michelin-starred Chef Gilles Goujon is a champion of MetalSkin and uses it for the treatment of all the grip and supporting elements in his kitchen.
Not a Disinfectant
The recycled copper-based coating can be applied to a wide range of materials, making it versatile and cost-effective. In hospitals and care settings, it is used on grip elements, such as support bars, bed rails and serum holders. In other public spaces, it is used on toilet flushes and lift buttons to kill bacteria. In office spaces, mobile phones, keyboards and computer mice can benefit from the technology.
Metalskin is a self-decontaminating surface, not a disinfectant, which means it is less powerful but its effects are permanent. It was used at the Clinique St-Jean L'Ermitage in Melun, France during the first wave of the Coronavirus pandemic. During this time there were zero infections of healthcare staff. At a separate hospital in the same building that did not have MetalSkin on at-risk surfaces, 20 cases of Covid-19 were diagnosed.
Philippe Cosson, president of the St-Jean L'Ermitage clinic, said:
"This is not a clinical study—to be precise—but this is true empirical data that is undoubtedly linked to the implementation of MetalSkin."