French President Macron yesterday launched an €8 billion plan designed to rescue the French car industry deeply affected by the coronavirus crisis. He also announced that he wanted France to become the largest electric vehicle producer. Last year, we interviewed Luis LE MOYNE, a specialist in autonomous and electric vehicles and Director at the French Automotive and Transports Institute (Institut Supérieur de l'Automobile et des Transports). He gave us his analysis as to why France is not yet ready for the electric car and how the country could catch up.
(This interview was conducted in February 2019.)
DirectIndustry e-magazine: Why do you think France is not yet ready for electric cars?
Luis LE MOYNE: First of all, we are far from being the worst in Europe. We are clearly behind the Nordic countries. Countries where electricity is renewable and cheap have had a strong interest in switching to autonomous vehicles for a long time. In France, electricity and the nature of its production make it possible to use electric vehicles. However, the nuclear production raises many questions. There is also a dual problem of changes in usage first and infrastructure. We cannot ask people to buy electric vehicles if we do not guarantee that they will be able to recharge them quickly and everywhere. The first obstacle is the lack of charging stations in number and power.
DirectIndustry e-magazine: Where does this lack of infrastructure come from?
Luis LE MOYNE: The administration, the bureaucracy, public financing make it difficult for a community to get involved and develop charging station projects.
DirectIndustry e-magazine: Is it also because switching to electric vehicles is not yet profitable?
Luis LE MOYNE: Yes, it's a vicious circle. Since there is no market, there is no investment. And if there is no investment, there is no infrastructure and without infrastructure there can be no market. So it is not profitable. The money can only come from the public authorities because no private investor will want to take the risk of embarking on the transition to the electric car. There was the Bolloré car, of course. But there were problems of cost and profitability.
DirectIndustry e-magazine: Is the electric vehicle the future?
Luis LE MOYNE: Hybrid vehicles use a main source of energy to create electricity. This main source can be a carbonaceous fuel in an internal combustion engine, or it can be hydrogen in a fuel cell. Both are used to produce electricity that provides the propulsion function. In the all-electric vehicle, electricity is loaded ready-made into a battery that ensures the entire range. In hybrid vehicles, you need batteries but you take less energy on board. The electrification of the vehicle is certain. We are certainly moving in the direction of a hybrid or completely electric vehicle because it is the most relevant way, energetically speaking, to create propulsion. The electric drivetrain is the most efficient and adapts best to speed variations, accelerations and decelerations. It is the one that allows the simplest, cheapest braking recovery.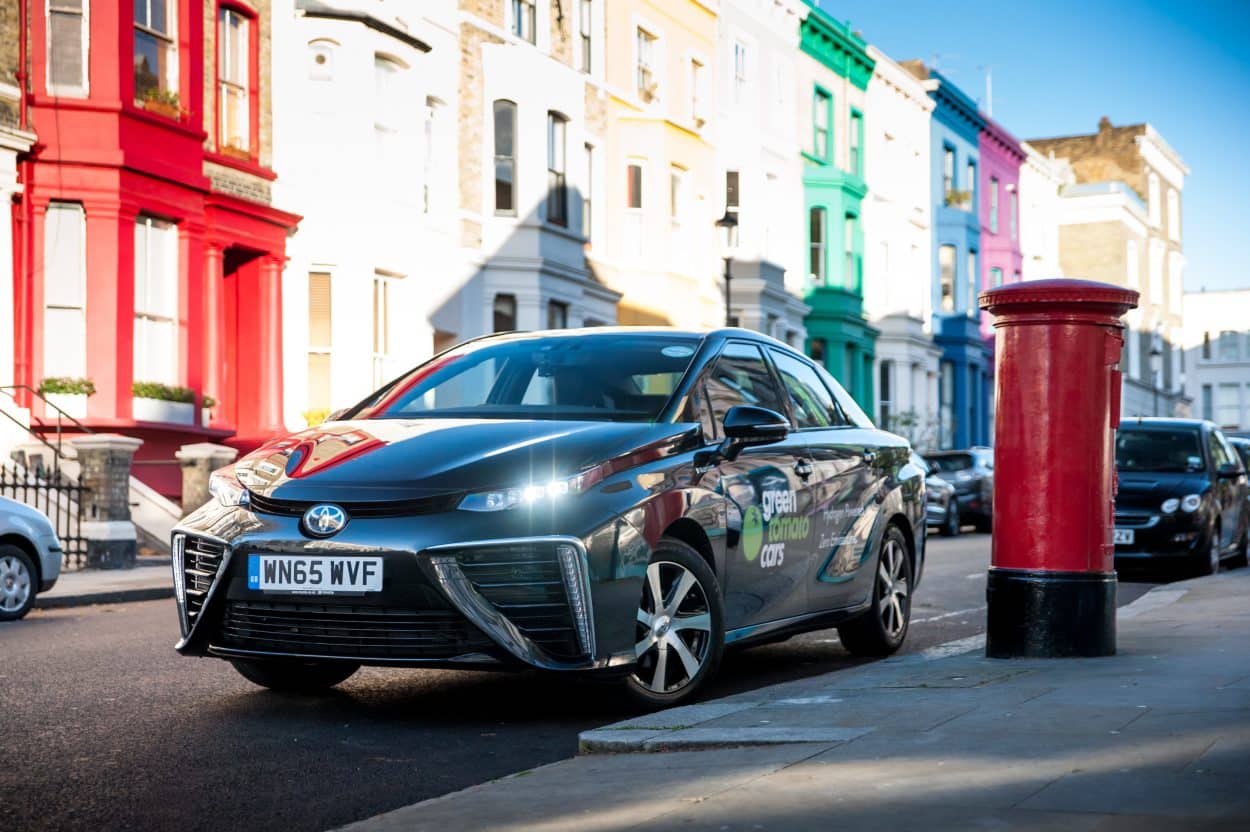 ---
---
DirectIndustry e-magazine: How can France catch up?
Luis LE MOYNE: More policies are needed to support the installation of charging stations and the purchase of electric vehicles. But you have to go through with it. Many concessionaires complain that the energy transition subsidies promised by the government are only paid after several months.
DirectIndustry e-magazine: Can our cities accommodate more charging stations?
Luis LE MOYNE: Electric charging is frequent and time-consuming. So we have to put these charging stations first in places where people spend time doing other things like businesses, car parks, houses. Energy must be made available where there is time for charging. The city center is clearly not an interesting place to place charging stations.
DirectIndustry e-magazine: Some experts start to question the reality of a world full of autonomous vehicles that would drive without human intervention. What do you think of that?
Luis LE MOYNE: The appetite for the autonomous vehicle is now very high. The business is doing quite well. If the autonomous vehicle succeeds in overcoming a certain number of obstacles, it will prevail. I'm quite optimistic. Because there is a request for this service. But the obstacles to be overcome are heavy. They are legislative, legal, technological and also related to infrastructure. Not all roads will be able to accommodate autonomous vehicles and have them driven safely without heavy investment. In rural areas, for example, it seems very complicated to me to adapt the road network to these new vehicles. However, it is precisely here that we make the longest journeys, where we would most like to benefit from autonomous vehicles. So I think there will be autonomous vehicles on our roads, but I also think that it will not affect 100% of vehicles.