Vertical business-to-business marketplaces are shaking up traditional manufacturing supply chains, allowing manufacturers to buy and sell everything from machine tools to spare parts online just as easily as ordering office supplies.
The early wave of general B2B marketplaces saw consolidation as giants like Amazon Business, eBay Business and Alibaba applied their successful recipe for consumer e-commerce to the business world. The concept is going from strength to strength, with the size of the global online B2B market more than doubling since 2013, today representing US$12.2 trillion gross merchandise volume, according to online marketplace platform provider Mirakl.
Rather than wait for digital upstarts to disrupt their sector, some manufacturing giants are taking the leap and reshaping their supply chains and relationships with traditional distributors or resellers. By 2023, 15% of digital commerce organizations with medium- to high-gross merchandize volumes will have deployed their own marketplaces, according to Gartner.
Vertical incumbent leaders who have established their own B2B marketplaces include Airbus, Thales and Honeywell in aviation and aerospace; Siemens in trains and Toyota Material Handling in forklifts. In other fields, B2B marketplaces include FastMetals for iron and steel; CheMondis for chemicals; HP Enterprise for IT supplies; and Tetra Pak for food and beverage. Our publisher, the industrial sourcing company DirectIndustry, is also moving towards B2B marketplace. By July, buyers will be able, not only to source products from various industrial sectors but also to buy them online.
A New Strategy

This push is driven by the desire to remove friction from transactions and improve the customer experience, according to Forrester Research. Just like consumers shopping on Amazon, B2B marketplaces need to accommodate customers who expect to browse interactive product catalogues, receive personalized offers, buy outside business hours and have access to options like same-day delivery.
Modern B2B buyers expect a well-rounded omnichannel commerce experience, and more of them are embracing marketplaces as an alternative to traditional distributors or resellers, says Forrester Research senior analyst Joe Cicman:
"Meanwhile, B2B digital business execs are increasingly reducing their acquisition and retention costs by converting full-serve customers into partially or totally self-serve omnichannel customers. They're also using digital experience technology and the power of APIs and cloud tool sets to work with partners to drive innovation. Establishing viable, cost-efficient self-serve channels makes B2B sellers better equipped to capture difficult-to-reach, low-frequency and low-volume purchasers."
While this strategy can reshape the supply chain, it doesn't necessarily entail cutting channel players and other partners out of the picture.
Within a B2B marketplace strategy, manufacturers and wholesalers can complement their inhouse products with curated services from their partner ecosystem, such as installation and training. Manufacturers can also include their wholesalers by allowing buyers to see which wholesaler is offering a product, which is the case with HP Enterprise and Toyota Material Handling.

Will Specialist-Curated Marketplaces Dominate?
While B2B marketplaces can have a major impact on commodities, specialist parts are now increasingly available, such as via Airbus' Satair aerospace spare parts marketplace explains Mirakl's founder and CEO Philippe Corrot:
"Providing a B2C experience for the B2B marketplace has been a way for these leaders to extend their range, increase customer satisfaction and reduce the wait time for special parts. Specialist curated marketplaces will dominate because brands which truly understand who their customers are – and what they want – create marketplaces that place customers at the center of their ecosystems. By launching a marketplace, vertical leaders also drive unique actionable insights from the data that they collect on all the transactions within their ecosystem."
As the general B2B behemoths such as Amazon, eBay and Alibaba look to specialist verticals, manufacturers are launching their own vertical B2B marketplaces to drive a first mover advantage and become a one-stop-shop by aggregating products for their whole ecosystem, says Lisa Butters – general manager of Honeywell's GoDirect Trade aviation B2B marketplace.
"I've spoken to Amazon and Alibaba at tradeshows and they seem lukewarm to me about entering into aerospace. eBay entered the B2B aerospace vertical for a short time and exited recently. Aerospace as a vertical is a totally different animal. You're not selling shoes, you're selling aircraft parts that have to be safe enough to reinstall back into an aircraft to transport passengers safely. There's a lot of technical and product knowledge that is required by our sellers so that they can provide quality parts to our user community."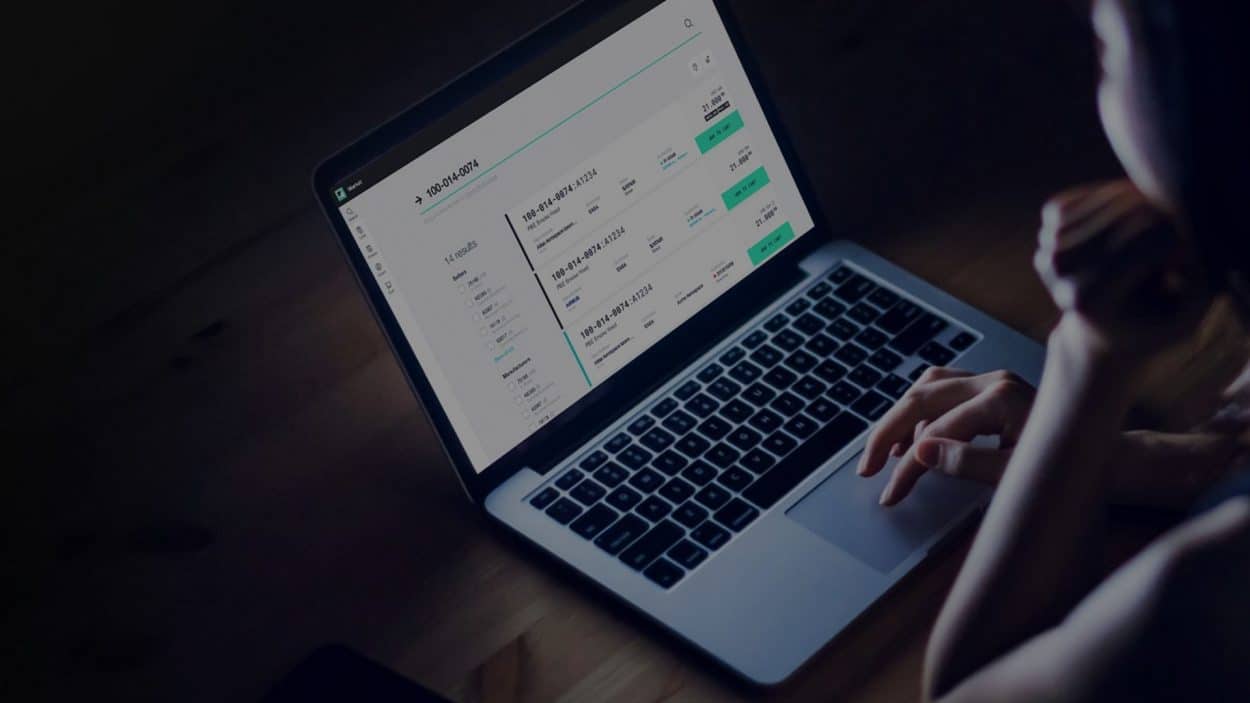 For Butters, the success of specialized B2B marketplaces "isn't a zero-sum game for the players."
"When you start putting pressure on sellers to be transparent on pricing and you set the bar higher on the quality of products that they list, plus you put pressure on them through reviews to provide great customer service, then customers reap the benefit. Sellers, in turn, can come out incredibly successful if they focus on the customer. With a marketplace, they can now reach the ends of the earth and grow their business to new heights."