From CHICAGO – Autonomous vehicles were one of the major attractions at IMTS this year. Several exhibitors were there to demonstrate the viability of such driverless vehicles. Despite advanced technology, they are not yet extensively used. In search of answers, DirectIndustry e-magazine boarded Olli for a driverless journey and met Otto, an AGV that can handle a payload of 100kg at a top speed of 2 meters per second, specifically designed for indoor industrial environments.
This vehicle was a must-see at IMTS this year. Designed by Local Motors, Olli is a 12-person 3D-printed self-driving shuttle that can go 40 km an hour. A series of sensors allows it to be autonomous.
Already on the streets of Washington DC, it can pick up people anywhere, like a Uber car. But that's not all.
A few aisles away, another autonomous vehicle was showcased. Designed for indoor transportation, Otto can handle a payload of 100 kg, has a top speed of 2 meters per second, and uses a specific technology.
Dynamic path planning is another feature. However, despite advanced technology, self-driving vehicles are not yet widely used.
With Google, Tesla and Uber entering this market, the self-driving vehicle race might be a feature of the 21st century.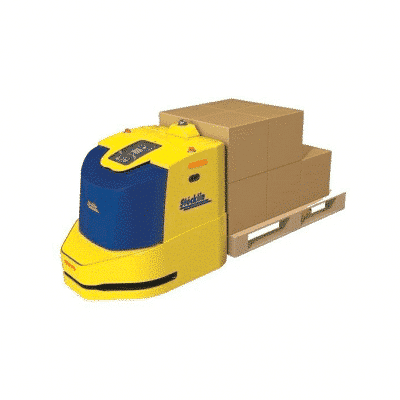 How to Choose the Right AGV?
Read our buying guide and make the smart choice.