Triple Helix, a Belgian startup specializing in the circular economy, aims to close the loop by recycling end-of-life chemical molecules found in foams and mattresses for various forms of reuse. They came up with a recycling process that they say is energy efficient, generates nearly no waste, and reduces greenhouse gas emissions by 50% compared to traditional methods. They are gearing up to build their first factory in Antwerp and have selected Rockwell Automation's solutions to help them continuously monitor the recycling process with a great level of precision. We sat down with Steven Peleman, CEO of Triple Helix, and Koen Druyts, Senior Account Manager, Rockwell Automation during last week's Automation Fair to delve deeper into the project.

What was the purpose of your initiative?
Steven Peleman: "I trained with the French alpine skiing team in the past. In 2019, while in Chamonix during the summer, I witnessed the disappearance of the Mer de Glace glacier. At the time, I held a position responsible for innovation and sustainability at Huntsman. I decided to take matters into my own hands and create an independent innovation platform. I wanted to establish a corporate venture studio to undertake projects that could steer the chemical industry toward greater sustainability. The primary goal was recycling materials, especially those at the end of their life cycle.

We launched the initiative in early 2020 after two months of fundraising. Despite the unexpected challenges posed by COVID-19, we persevered and introduced the concepts of Triple Helix, Molecules as a Service, and Material Reincarnation. The idea is to preserve molecules created in the industry, such as polyurethane, and keep them within the industry for alternative uses, preventing their incineration or disposal into the ground."

Why did you choose polyurethane as the first project?
Steven Peleman: "The choice was straightforward as we come from the polyurethane industry. Having someone in our network who developed a pilot plant about fifteen years ago assured us that it was feasible and we began forming a team. We are currently in the process of constructing this plant as our inaugural project, with the intention of replicating it in other locations.

You are considering opening other plants?
Steven Peleman: "Yes, as franchises with partners. Currently, our focus is on the Benelux region and France due to transportation costs, especially for foam, which is less economical to transport. We limit operations to around 250-300 kilometers. While the final product can be exported, our intention is to keep it local to reduce the CO₂ footprint. The plan is to replicate the concept for other plants with slight modifications for local contexts."

What will your future plant do, concretely?
Steven Peleman: "The plant will perform a pre-treatment on materials such as mattresses and foams from furniture, automotive seats, and insulation panels in various forms. These materials will undergo chemical reactions involving glycolysis and hydrolysis in reactors. The final products obtained are polyol alcohols and amines. Both products will be reused to produce polyurethane foams in the industry, ideally in the same applications like furniture, mattresses, and automotive seats."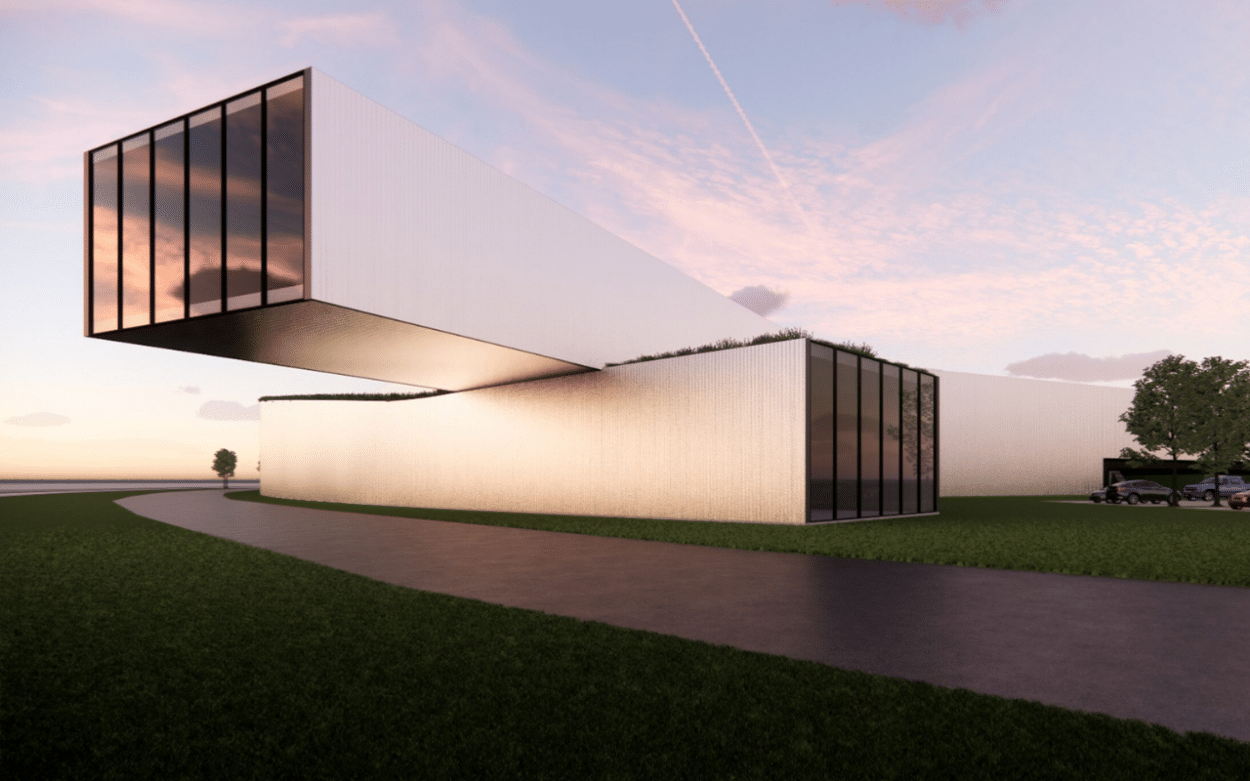 What equipment does your process involve? What does the production line consist of, and how long does it take to reach the final product?
Steven Peleman: "The cycle time depends on the type of foam but is generally limited to approximately 12 hours. Pre-treatment before the chemical reaction varies based on the foam type and form it enters the plant. Rigid foams, for example, come in powder form, while mattresses arrive as pastes or flakes, depending on the supplier. The treatment just before the chemical reaction will differ accordingly. After depolymerization, we perform distillation of the two components, polyols and amines, to obtain relatively pure products. The end product is liquid polyamine."

Do these molecules retain the same properties?
Steven Peleman: "Yes, that is the objective. We are also addressing potential contaminations and their impact. Can we clean them before they enter the final reaction, for example? I am confident because we have someone in the team who has previously done this for a specific source, HRMDI (High Resilience Foam MDI). In a past test, we recycled the foam seven times with consistent quality. The process eliminated even the so-called "Zone 7″ contaminants in the virgin raw materials. The recycled product exhibited superior quality to a virgin one."

How is this possible, considering that recycling usually leads to a loss in quality and properties?
Steven Peleman: "Normally, yes, but not always. Polyurethanes are thermoset foams, which means they cannot be processed in an extruder because that would degrade the material. So depolymerization with solvents is required. Our ongoing work now is to characterize materials thoroughly. The origin of the material matters; mattresses differ chemically from automotive foams for seats. There will inevitably be other contaminations, and that's what we are currently testing in the lab."

How do you source the raw material? Is there an established supply chain, and how do you sell the recycled materials?
Steven Peleman: "We collaborate with waste management companies such as Veolia, Renewi, and Remondis. Additionally, we have direct contacts with industries, including former colleagues with polyurethane waste and major companies like IKEA that generate sufficient end-of-life waste for potential solutions."

How does the price differ from raw polyurethane?
Steven Peleman: "For contracts with industry partners, we adopt market prices with a 10% discount."

Is there a possibility of a vertical integration strategy?
Steven Peleman: "There is potential for vertical integration, but three positions currently exist: OEMs in chemistry, waste management, and Waste To Raw Material. Strategic vertical integration from chemistry to waste management or vice versa places us in the primary domain, where others are stronger due to core business focus. The intermediary position of Waste To Raw Material allows for potential vertical integration.

Renewi, Veolia, or Huntsman Dow might find it interesting to partner with us. However, the most interesting solution involves collaboration with Waste Management to avoid becoming direct competitors with other OEMs and polyurethane manufacturers, given the oligopoly nature of the polyurethane industry."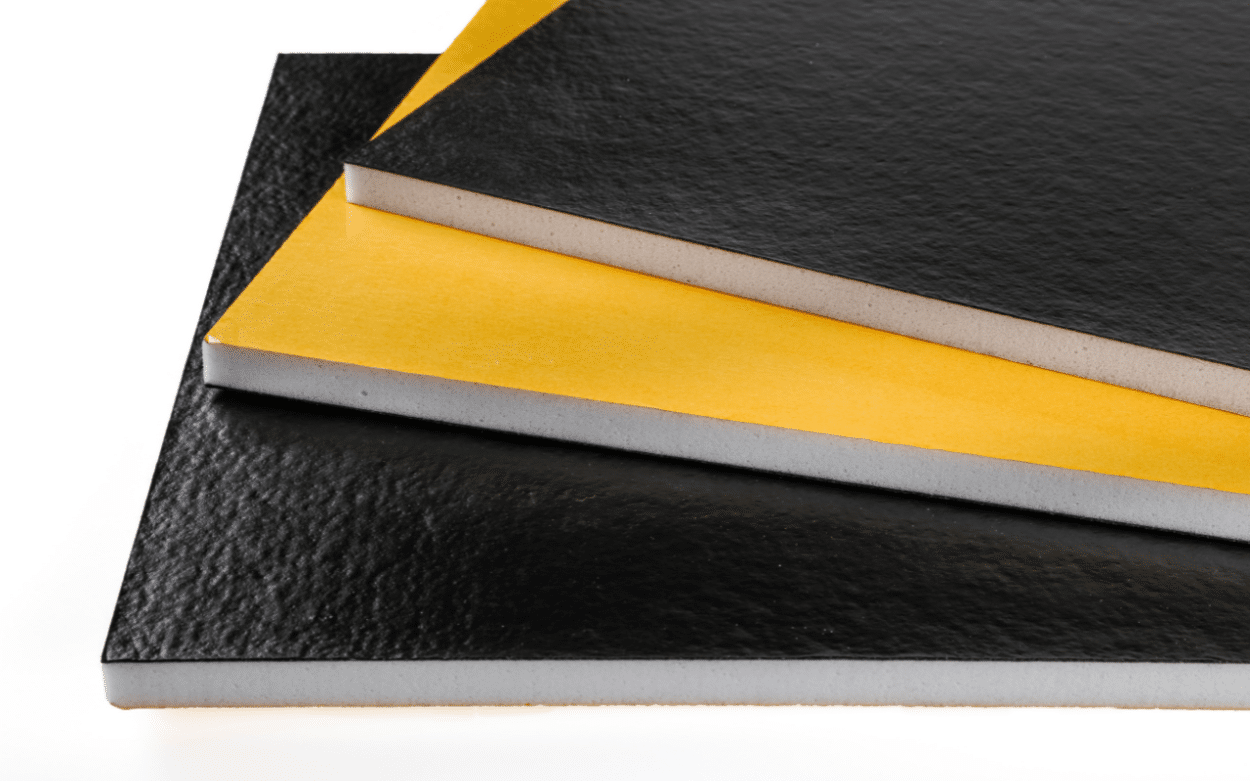 At what stage of construction is your plant?
Steven Peleman: "Everything is ready. We have the concession, and permits, and have completed the design and engineering of the building and the first reaction line, which is ready for ordering. Construction is set to begin in January-February 2024."

How does Rockwell Automation assist you?
Steven Peleman: "Given that power control, measurements, and learning curve management are not our specialties as mechanical and chemical engineers, we sought a flexible partner capable of explaining in detail how to manage the required components. Rockwell provides the necessary components and detailed guidance on managing operations and machines to monitor and reuse data for informed decision-making. We chose Rockwell primarily for Operational Excellence, which is crucial in our sector. Additionally, it helps increase the value of our solution in Antwerp for replication. Building credibility in the portfolio makes it easier to initiate other projects and initiatives."

What Rockwell solutions will be precisely implemented in the factory?
Koen Druyts: "We have chosen PlantPAx as the DCS (distributed control system) for the initial production line and the additional lines in the future. Managing different suppliers who work with diverse systems can pose integration challenges. To address this, collaborating with OEMs to include PlantPAx in their machines ensures a consistent technology standard across various OEMs globally. This standardization is essential for operator convenience, particularly for those who work internationally and handle start-ups and commissioning. 

The first project is managed by Rockwell to guarantee proper functionality. Subsequent projects may involve other system integrators based on project requirements and partner preferences.

To enhance standardization, Cubic Power Control MCC panels have been introduced for power control, promoting interoperability among OEMs. Standardizing frequency drives also minimizes spare parts and facilitates interchangeability between OEMs. 

Every factory generates significant data crucial for knowledge and process improvement. Centralized data analysis across global plants is simplified by having uniform systems, streamlining the analysis process, and incorporating AI and cloud connectivity tools."