The EMO machine tool exhibition was held a couple of weeks ago in Hannover, Germany. EMO is the global exhibition for production technologies, with a focus on cutting and forming machines. However, this year's emphasis was on digitization and sustainability. Our industry analyst, Hicham Dhouibi, attended the event, and here are the key insights he brought back from his visit.

What were the major trends you saw at EMO Hannover this year?
Hicham Dhouibi: There were three major trends at the exhibition this year. Industry 4.0 remains a significant topic, but this year, it took the form of digitalization and automation. Sustainability was another crucial focus, and there was also a topic gaining importance in the machine tool sector, which is 3D printing.

Let's delve a bit deeper into Industry 4.0, particularly its digital aspect. This concept is widely used in the machine tool industry. Essentially, the idea here is to reduce risks through digital simulation and decrease machine setup time. This, in turn, boosts productivity. Machining companies are currently increasingly embracing machine virtualization, allowing software to run digitally before deploying it in the actual machine.

Moving on to the second point, automation. Automation has always been a part of Industry 4.0. At the exhibition, automation was highlighted in areas such as machine feeding and workpiece fixation. For example, collaborative robots, known as cobots, are gaining prominence because of their ease of implementation. They don't require protective cages, and they can be mobile. The goal is to automate any machine in the inventory as needed. Programming remains a key aspect, but now, it's integrated for optimization and to simplify automation. Manufacturers of clamping and gripping systems are adapting to robots, creating automatic clamping systems.

Next, we have the environmental theme. It's not just greenwashing; the machine tool industry is really striving for a greener future. This involves reducing CO2 emissions, recycling, and optimizing energy use. Energy optimization includes systems that automatically shut down when not in use, unlike the constant power-on mode of the past. Energy recovery, similar to Formula 1, is also being explored, where braking energy is captured. Recycling efforts focus on cutting fluids and machining materials. To address CO2 emissions, there's a push for more efficient motors and shorter process times. The idea is to accelerate processes, which, in turn, reduces energy consumption and CO2 emissions. Several major manufacturers have committed to these initiatives, including DMG MORI, Mazak, and DN Solutions.

Finally, in the 3D printing trend, the goal is to integrate it further into traditional machine manufacturing. For years, the aim has been to achieve real production of parts through additive manufacturing. We've also seen numerous examples of parts that are optimized because of 3D printing.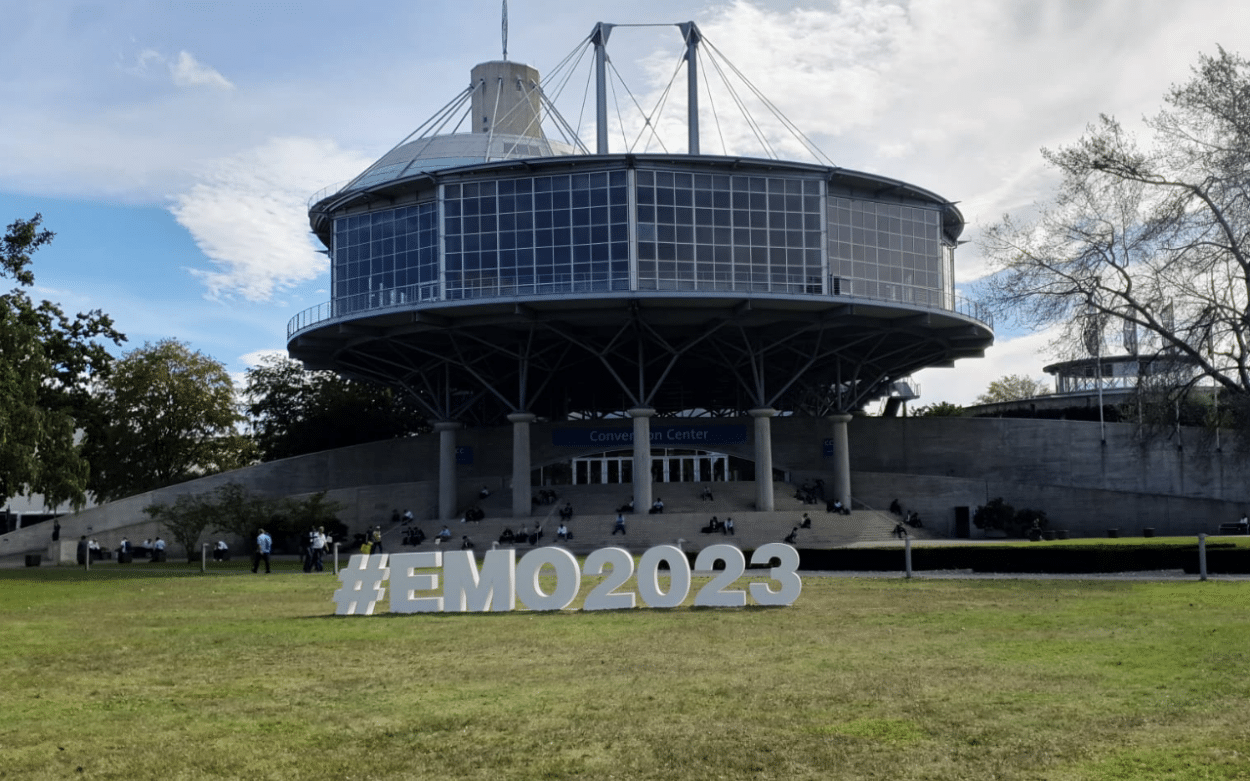 Could you provide us with concrete examples of new products in automation?
Hicham Dhouibi: In terms of automation, all major manufacturers are now dedicating a significant portion of their exhibits to automation when presenting their product ranges. Companies like Mazak and DMG MORI had entire sections of their booths dedicated to automation in machine tools. Automation in machine tools primarily involves feeding machines, either directly with workpieces or managing pallets and automated pallet changes.

Schunk, for instance, showcased specialized grippers designed for machine tending robots, specifically for machine feeding. Another gripping example, still for robots, is their Adheso system, which enables energy-free gripping. They have also introduced their zero-point clamping module NSE3-PH 138 IOL (IO_link), a piezo-hydraulic system with sensors. It's a connected clamping system that utilizes innovative technologies and sensors. They are also incorporating dynamic production means monitoring, which means connecting and monitoring production facilities for proactive maintenance.

GMN also manufactures machining spindles, and one of their highly connected products is the IDEA-4S. The idea here is to have spindles that communicate and send information. 

Regarding additive manufacturing, what can you share with us?
Hicham Dhouibi: A notable machine example is the RenAM 500Q by Renishaw. This machine features multiple laser heads, enhancing the manufacturing process and speeding it up. The idea here is to have a true production machine for additive manufacturing, which employs laser technology to solidify powder. Renishaw also emphasized the sustainability aspect of their machines. Since they use powder, it's directly reusable, resulting in a lower carbon footprint. Less material is used, leading to reduced carbon emissions. In additive manufacturing, this translates to both a low carbon footprint in production and, in the manufactured product, reduced weight, making it more sustainable.

I have another example, this time concerning products manufactured using 3D printing. When people at EMO were asked about 3D printing, they responded in two different ways: either they make the machines for production, or they develop their own products using 3D printing technology. For instance, Ingersoll produced the 3D cube, a cutting tool that has a bionic structure. Essentially, the internal structure mimics that of bones, designed based on structural constraints, resulting in a natural form. This was achieved through 3D printing, and optimizing the tool. The idea here is to have a much lighter tool. A lighter tool means less energy consumption and less material used.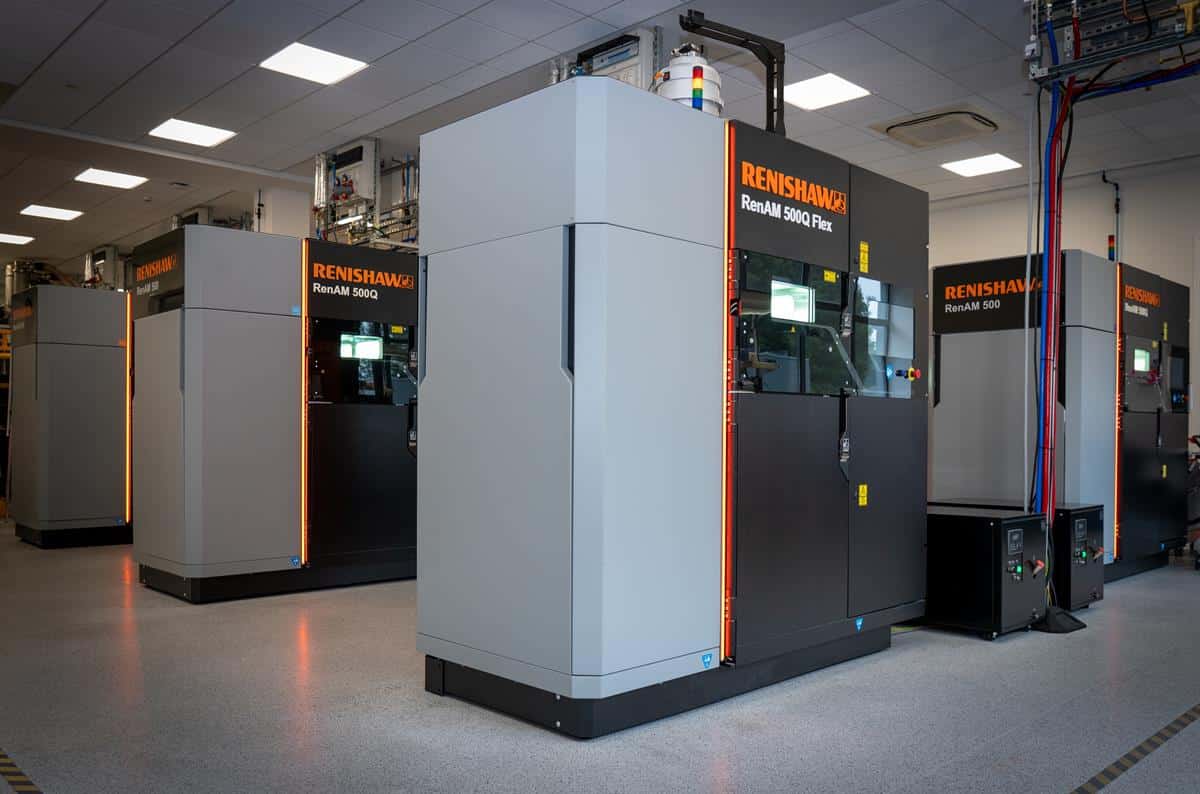 Regarding sustainability, what concrete examples of non-greenwashing have you observed?
Hicham Dhouibi: Major manufacturers heavily promoted machines that save energy and use less material. It's true that many wonder if there is any greenwashing involved. Large companies like DMG Mori, Okuma, or Mazak prove that green in machine tools is all about sustainability, backed by solid figures showing a significant decrease in energy consumption, up to 30% less energy consumption. 

In reality, the only element where a machine tool can save is electricity, and possibly, with better programming, consume less material. These are truly the only areas where they can be considered environmentally friendly. Given the high cost of energy in Europe, they have realized that it's a critical aspect.

What about AI? Was it a significant topic at the trade show?
Hicham Dhouibi: One question that arose concerned artificial intelligence (AI), and the issue here is that manufacturers had different responses to it. Some fully understand its potential, while others don't. When AI is genuinely understood, it's mostly used in process preparation and programming. In essence, AI helps optimize computer numerical control (CNC) programs, object manufacturing, and preparation in supply chain management.

What other themes were discussed at the trade show?
Hicham Dhouibi: One trend addressed at the trade show is "New Work," a new way of working that also impacts machines. To address labor shortages, the idea is to manufacture machines that are easier to program and use, with more straightforward learning systems to ensure that people can be trained more easily and quickly.

Another observation I made is the presence of Asian manufacturers. Unlike four years ago at EMO, Asians are more prevalent now, not with small booths, but with substantial machine displays. For example, there were 143 booths from Taiwan alone. This means that there is much more competition for major manufacturers from Chinese manufacturers.