Article updated on May 30th, 2023
The global movement towards sustainable transportation is rapidly accelerating, fueled by the emergence of gigafactories that are springing up across the globe. These cutting-edge facilities are specifically designed for the mass production of batteries, primarily catering to the growing demand for electric vehicles. However, their significance extends beyond the automotive industry. In this article, we will delve into the latest exciting developments and unveil the newly announced openings of these revolutionary gigafactories.
Batteries are a critical component of electric vehicles, and increasing their production capacity is crucial for automakers to meet the growing demand for EVs. By establishing local gigafactories, automakers, and battery manufacturers can reduce supply chain dependencies, ensure a stable and timely supply of batteries, and potentially benefit from government incentives and regulations that promote domestic battery production.
These manufacturing facilities will enable mass production of high-quality batteries at a lower cost, making EVs more affordable and accessible to a broader range of consumers.
As the demand for batteries continues to rise, numerous facilities are being established not only by car manufacturers but also by battery manufacturers and global technology companies, some of which are not solely focused on the electric vehicle market. 
In this article, we will explore five upcoming battery production factories set to open in the coming years, showcasing the diverse landscape of this rapidly growing industry.
1/ Swedish Northvolt Invests in Germany
Swedish lithium-ion battery manufacturer Northvolt has announced plans to invest several billion euros in building a gigafactory in Germany. This state-of-the-art facility, located in Heide in northern Germany, will have the capacity to supply approximately 1 million electric vehicles with battery cells annually.
The decision to establish the gigafactory in Germany marks a significant milestone in Northvolt's mission to create a homegrown battery industry in Europe. The investment is expected to create approximately 3,000 direct jobs in Heide, with the potential to generate thousands more in the surrounding industry and service sectors.
Construction of the gigafactory is slated to commence later this year, with the first deliveries of Heide-made battery cells expected to begin in 2026.
The Swedish battery maker is currently at the forefront of European players paving the way for a self-sufficient battery industry. With a significant portion of planned capacity in Europe set to be owned by Asian players, Northvolt's investment in Germany demonstrates a determined effort to establish a robust and competitive battery manufacturing sector within Europe.
To fund this ambitious project, Northvolt is also preparing for an initial public offering that could potentially value the company at over $20 billion.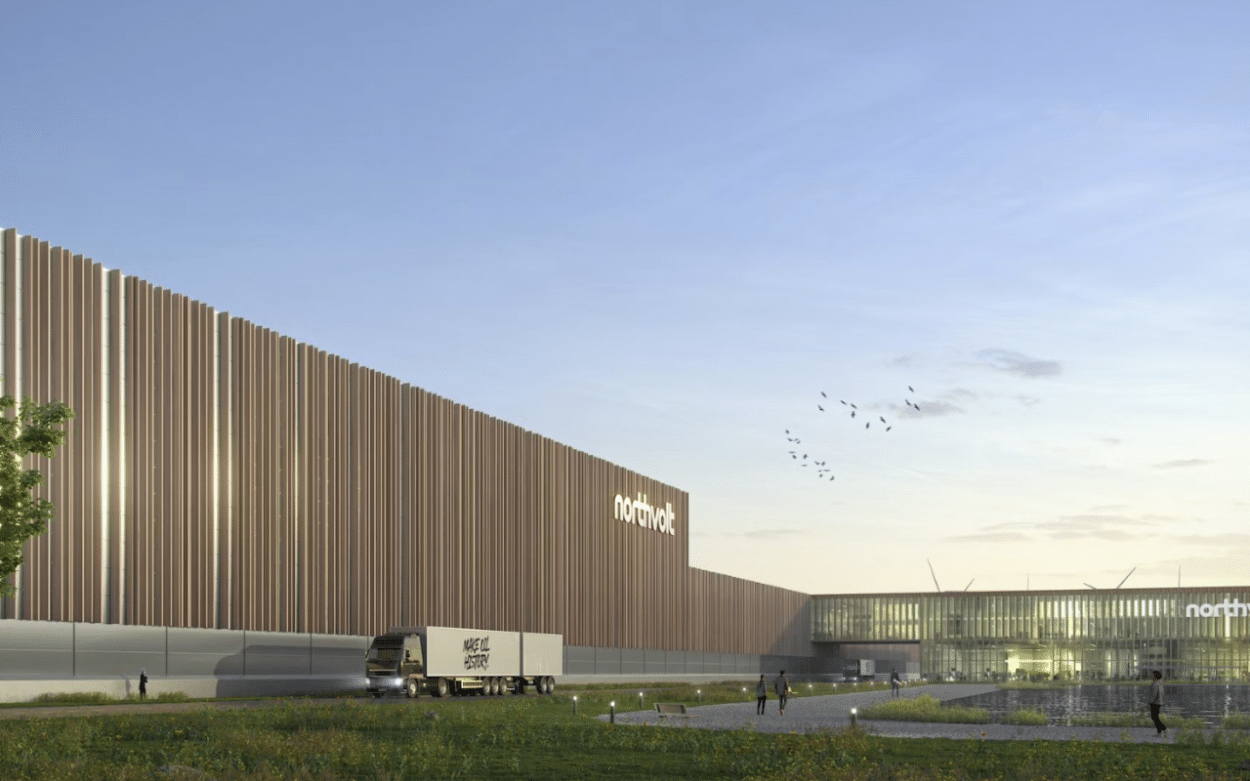 2/ Taiwanese Prologium Chooses France
Taiwanese battery maker Prologium has chosen France as the location for its first overseas car battery plant. The company plans to invest over €5 billion in building a gigafactory in the northern French city of Dunkirk, by the sea. The plant is expected to start production by the end of 2026 and gradually increase its workforce to around 3,000 employees. 12,000 indirect jobs could also be created thanks to this project.
Prologium specializes in the development of "solid-state" batteries, which are more powerful, safer, and quicker to charge compared to traditional lithium-ion cells used in electric vehicles. The company wants to provide hundreds of thousands of cars with their batteries once the plant reaches full capacity.
Dunkirk's proximity to the company's European customer base played a crucial role in the decision-making process. Many electric vehicle factories are located in northern Europe, making Dunkirk an ideal location.
Dunkirk also offers excellent connectivity through various transportation modes, including rail, road, and deep-sea harbors. This makes it convenient for Prologium to import and export its products. The region has been developing an ecosystem for batteries, making it an attractive choice for the battery maker.
Besides, France's competitive pricing for zero-carbon electricity, generated by a combination of nuclear plants, offshore wind farms, and solar energy, also worked in its favor.
French start-up Verkor also aims to establish a gigafactory in Dunkirk. It targets a capacity of 12 GWh, which is enough to power over 100,000 vehicles. French car maker Renault is expected to be Verkor's primary supplier.
Another noteworthy development in the French electric vehicle landscape concerns Envision. Specialized in the energy storage sector, Envision has announced an investment of up to 2 billion euros in its AESC gigafactory located in Douai, France. The gigafactory plans to increase its capacity from 9 GWh in 2024 to 24 GWh by 2030.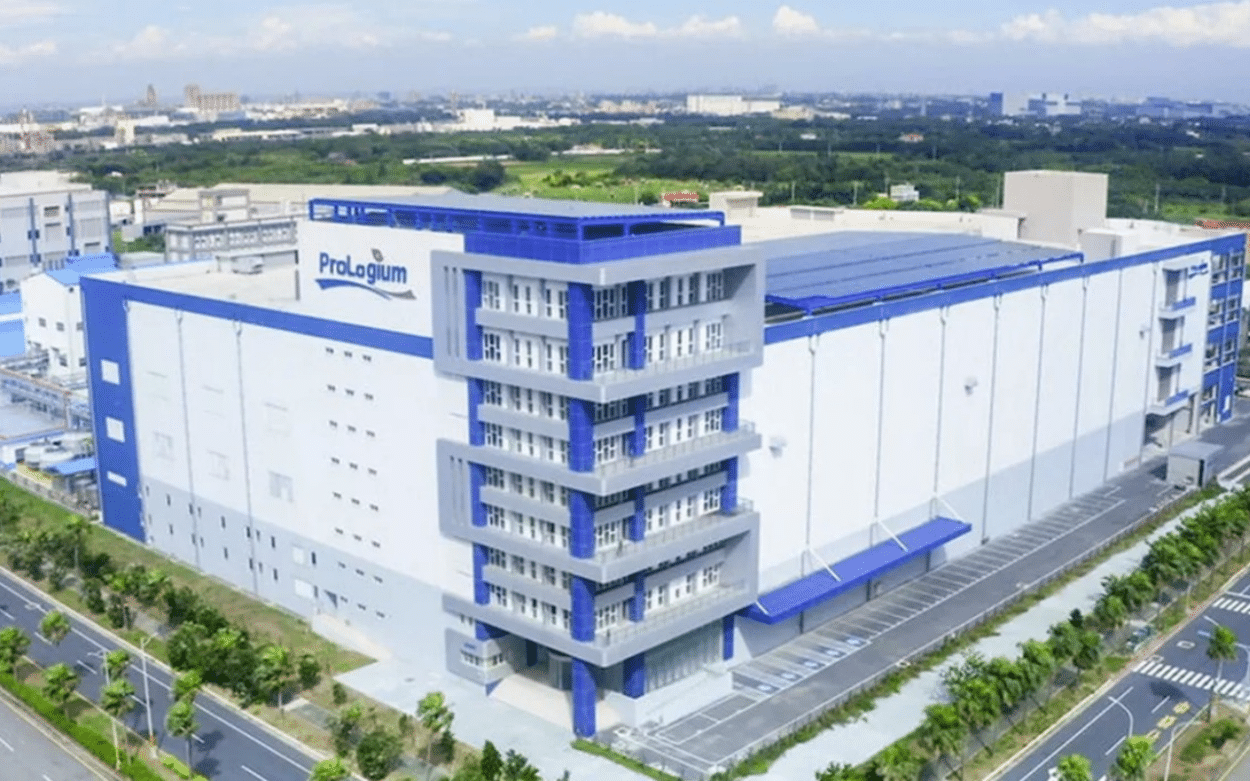 On May 30th, 2023, France inaugurated its first gigafactory dedicated to the production of electric car batteries. Located in Douvrin, Northern France, the facility is the brainchild of Automotive CellS Company (ACC), a joint venture formed by industry giants Stellantis, TotalEnergies, and Mercedes.
With the summer season just around the corner, the plant is eagerly preparing to commence production. The batteries manufactured here are expected to hit the market by the end of 2023.
ACC aims to achieve an annual capacity of 13 GWh by 2024 and 40 GWh by 2030, which equates to 800,000 batteries manufactured each year.
3/ Volkswagen's First North American Gigafactory to Open in Canada
Last February, while DirectIndustry was on a reporting trip in Montréal, German car maker Volkswagen announced plans to open its first gigafactory in North America, in the city of St. Thomas, located in the Canadian province of Ontario. The future 90 GWh battery cell factory will be a joint venture between Volkswagen and Power Co, a separate entity created by the automaker to oversee its ambitious $20 billion battery initiatives. Production is expected to start in 2027.
Starting this year, Volkswagen plans to introduce a new unified prismatic cell design for its batteries. This standardized design will be implemented across Volkswagen's various brands, with the goal of powering up to 80% of the company's electric vehicles by 2030.
In addition to its in-house battery production, the German manufacturer has secured contracts with battery producers, such as CATL, and is supporting QuantumScape, a startup working on developing more energy-efficient solid-state batteries.
The St. Thomas gigafactory will be the third plant worldwide for Volkswagen's battery spinoff, Power Co, and its first cell factory in North America. Construction of two other gigafactories is already underway as part of Volkswagen's global battery initiative.
Other major automakers are also making significant investments in battery production to meet the growing demand for electric vehicles. Ford has announced plans for three new battery plants, which will provide a combined annual production capacity of 129 GWh. General Motors is planning to establish four new battery factories in the United States, with a total capacity of 140 GWh per year. Additionally, Stellantis, the multinational automotive conglomerate, is in the process of building a new factory in Indiana, with an initial annual production capacity of 23 GWh.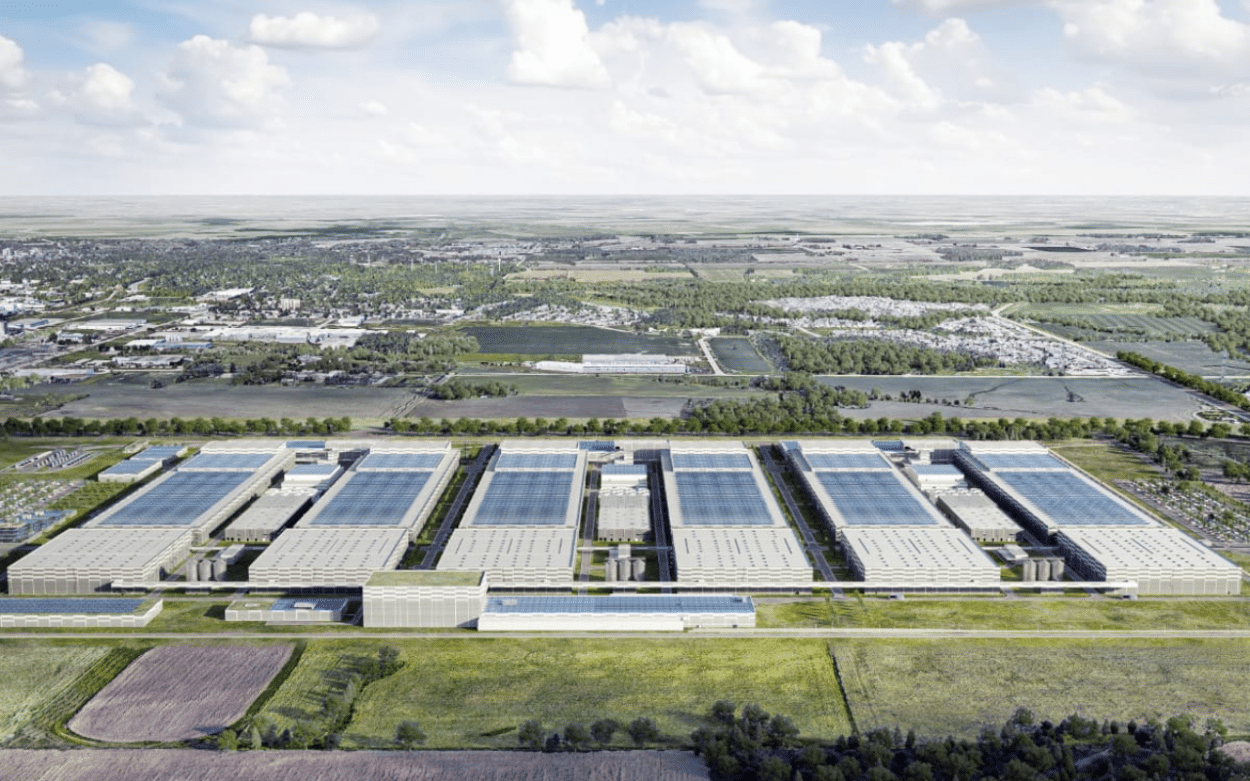 4/ Tesla to Open Megapack Battery Factory in Shanghai
Tesla has recently announced plans to establish a Megapack battery factory in Shanghai, reaffirming its commitment to the Chinese market amidst increasing political tension between China and the US.
With this new facility, Tesla aims to meet the rising demand for large-scale energy storage solutions and solidify its position as a leading player in battery technology. It will be the second Tesla facility in China and will mirror the production capacity of Tesla's Mega Factory in Lathrop, California, boasting 40 gigawatt-hours of energy storage.
Tesla's Megapack battery factory will have the capacity to produce 10,000 units of these large batteries designed for grid stabilization and commercial-scale energy projects. Each Megapack can store enough energy to power approximately 3,600 homes for an hour. Unlike Tesla's vehicle batteries, Megapacks cater to utility companies and large-scale enterprises.
Tesla plans to begin construction in the third quarter of this year, with production expected to start in the second quarter of 2024.
Tesla's decision to expand in China aligns with its success in the market. The company's first Gigafactory in Shanghai, established in 2019, became the world's largest EV production plant within a short span of time. As Tesla's primary export hub, the Shanghai facility supplies vehicles to markets outside of North America. In March, Tesla sold 88,869 units of Shanghai-made EVs in China, representing a 35% increase compared to the previous year. Tesla's popularity among Chinese consumers positions the company as the second-largest EV maker in the country, trailing only market leader BYD.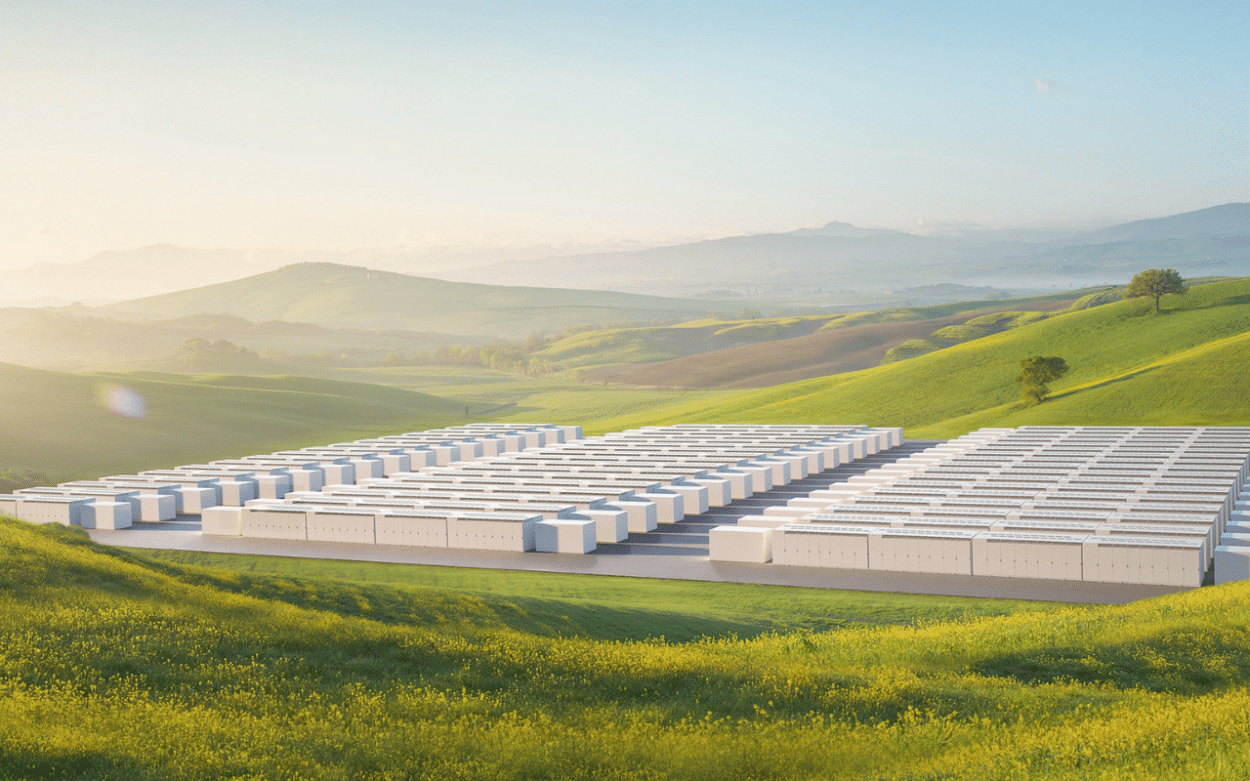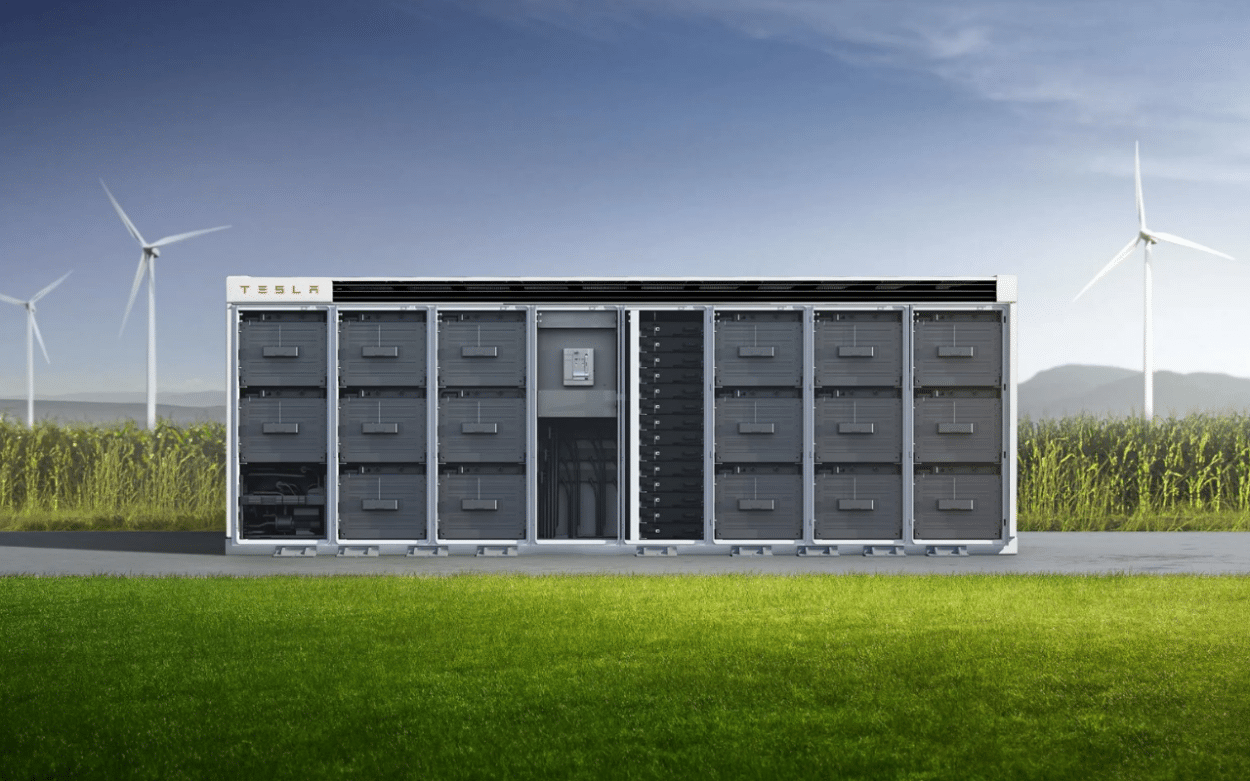 5/ Dyson's New Battery Factory to Open in Singapore
Dyson is not a car maker and will not provide the EV market with batteries. However, the global technology company plans to open a state-of-the-art battery production factory in Singapore and establish a new R&D campus in the Philippines.
Singapore, where Dyson has their global headquarters, will host the company's first next-generation battery manufacturing factory. Located in Tuas, Western Singapore, the facility is expected to be completed this year and will be fully operational by 2025. It will produce Dyson battery cells with proprietary technology for the company's new product developments.
This investment represents Dyson's largest-ever venture into advanced manufacturing. It will cover an area of 22,000 square meters and utilize innovative materials and digital assembly processes.
The goal is to develop batteries that are smaller, lighter, more sustainable, and possess higher energy density.
In a press release, Roland Krueger, CEO of Dyson, stated,
"We are focused on developing radically new and innovative Dyson products using advanced science and technology. Our expansion in Singapore will enable Dyson to introduce completely new technology to the market. Singapore's highly skilled engineers and scientists, along with the government's support for industry 4.0 manufacturing, make it an ideal location for a high-tech company like Dyson."
The company will also open a new technological center in the Philippines for nearly € 200 million investment. The campus of almost 40,000 square meters will bring together Dyson's capabilities in research, development, and advanced motor manufacturing under one roof.
As part of this investment, Dyson aims to initially hire an additional 400 engineers and over 50 graduate engineers to join the team this year. The teams will focus on areas such as computing, artificial intelligence, robotics, fluid dynamics, and electronics.