Insect farming is an emerging field that has the potential to address the growing demand for protein in a sustainable and environmentally friendly way. As the industry grows, it faces challenges such as disease outbreaks, optimal breeding conditions, and efficient feed management. Artificial intelligence can help insect farmers overcome these challenges and maximize their productivity. Based in Singapore, start-up Entoverse developed an AI-based system to help farmers manage insect farms more efficiently. We spoke with Entoverse's CTO Dmitry Mikhaylov.
Insect farming is an emerging trend that is gaining popularity as a sustainable solution to the growing demand for animal protein. Insects are indeed a rich source of protein and vitamins and insect farming has a very low environmental impact. Insects are efficient feed converters and require less water and land compared to traditional livestock. Insect farming can also help alleviate food insecurity in many parts of the world. Insects can be easily bred and raised, making them an affordable source of protein for low-income households.
Insect farming is not only an environmentally friendly solution but also a viable economic alternative for small-scale farmers. But insects require specific environmental conditions to thrive, such as temperature, humidity, and light. And not all insect farms are operating efficiently due to knowledge gaps in large-scale farming.
Tracking Various Insect Parameters With AI
According to Entoverse's CTO Dmitry Mikhaylov, AI can help insect farmers monitor and optimize breeding conditions. The Singapore-based start-up has developed an artificial intelligence engine for managing crickets farms. Their solution is currently being used by Cricket One, the biggest cricket farm in Vietnam, to detect diseases in the early stages.
"We started analyzing videos of crickets, then audio. Crickets make a lot of noise that actually means something. Insects generate tons of data that are sensitive to multiple parameters. Managing all these parameters can be challenging for humans. But AI can help analyze vast amounts of data and provide actionable insights to farmers."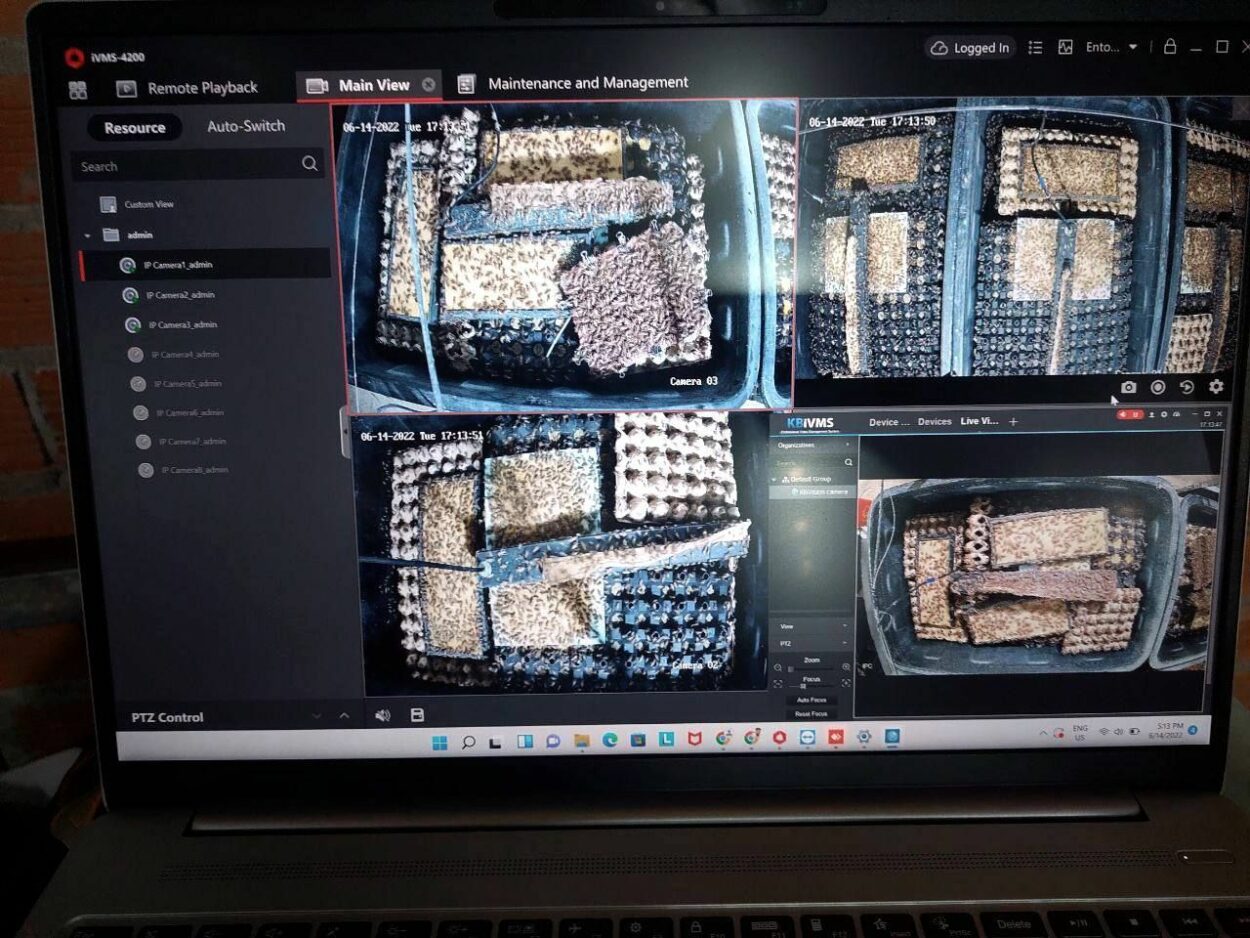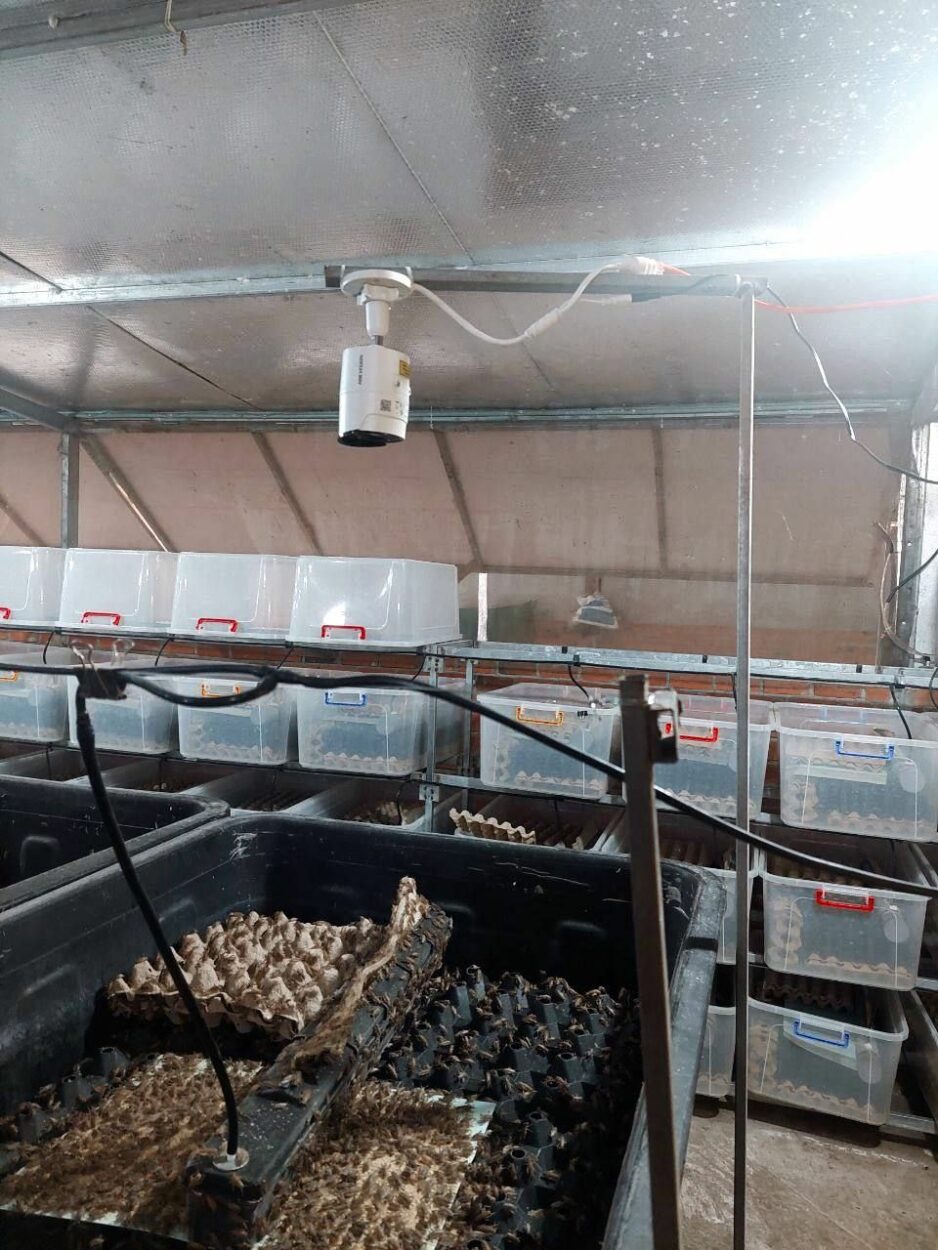 Entoverse's AI-based system has been fed with data collected from various sensors, including temperature, moisture, pH level, and even insect behavior. The system can then analyze this data to identify correlations and dependencies between different parameters. This helps farmers reduce errors, identify inefficiencies in their production processes and make data-driven decisions to improve productivity and profitability.
"Farmers' number one concern is the death rate. Insects are susceptible to various diseases, which can quickly spread and decimate entire colonies. AI-powered image recognition systems can detect early signs of disease, such as changes in behavior, appearance, or body temperature, and alert farmers to take appropriate action and prevent infections from spreading.
The AI engine can also detect the proportion of males and females in cricket bins and make some recommendations accordingly.
"A cricket farm is commonly a place where numerous bins are used to house crickets. Maintaining the proper male-to-female ratio in these bins is crucial as an overabundance of males may lead to aggressive behavior resulting in high mortality rates. Our solution employs AI technology that utilizes camera analysis to accurately count the number of male and female crickets in each bin. This simplified tool can aid farmers in easily monitoring the male-to-female ratio, as manually counting and tracking such large populations is often resource-intensive and impractical."
The proper timing for harvesting is crucial, and it is essential to know when to stop to ensure optimal yields.
"We have discovered that through the tracking of various data points, we can identify which additives would be most beneficial to the species being cultivated, such as vitamins. By analyzing factors such as the type of organic waste, prevailing weather conditions, and the time of the week or month, we can determine which vitamins are essential at each stage of growth."
Mikhaylov says they were inspired by the pharmaceutical industry's approach to vitamin recommendations through the use of AI and mathematical models. By taking a similar approach, farmers can enhance their operations and ensure the best possible outcome for their insects.
AI as a Service
The AI solution developed by Entoverse is offered as a service with monthly or yearly plans. Farmers install sensors that collect data on the parameters they want to track, and the AI engine analyzes this data and provides farmers with actionable insights. The AI system can also detect abnormalities and alert farmers when necessary.
"We can analyze 30 parameters. It's limited by the number of sensors installed by the farmers. The more sensors a farmer installs, the more data they provide to the AI engine, and the more accurate the recommendations become."
Entoverse plans to develop AI systems that support the farming of other insects including black soldier flies, grasshoppers, and mealworms.
RELATED ARTICLE
FarmGPT
Could ChatGPT be a valuable tool in improving insect farming? In any case, before the famous OpenAi's chatbot was introduced, Entoverse launched their own chatbot, explained Mikhaylov:
"Farmers can ask questions to the bot, and it provides pre-programmed responses to the 15 most frequently asked questions. The integration of ChatGPT into our engine could help us provide tailored advice. For instance, if all the crickets on a farm perish, the farmer can ask the chatbot what went wrong. In that case, the chatbot not only offers recommendations but also provides explanations based on specific circumstances."
According to him, the recent developments in the field of AI have the potential to simplify farm setups, speed up insect farm deployments, and facilitate farm management.
"We envision that it will become even more prevalent as knowledge spreads, more specialists enter the field, facilities become more automated, and farms become more efficient."