Developed by French company Meropy, SentiV is a robot aimed at monitoring agricultural parcels and crops. Equipped with two cameras, this lightweight scouting robot is able to photograph the top and the bottom of a plant foliage, detect the presence of bio-aggressors on it and determine its needs in terms of hydration and nutrition. The French company won an innovation award during CES 2023 in Las Vegas.
Farm robots have started entering the field. Many companies are rapidly recognizing the significant investment opportunities in developing autonomous robots to help farmers better manage their corps. There has been a rise in autonomous technology being made available in the market and we have written a lot about it.
SentiV is one of the latest agricultural robots soon to be released on the market. Meropy, the French company behind this technology is already gaining a lot of interest, especially since it won an award at the CES in Las Vegas a couple of weeks ago.
Inspecting Crops
SentiV is a robot intended for use by agricultural professionals to help them improve farming practices. It is designed to detect potential threats within crop fields by being in contact with the ground.
With its spider-like legs and with lightweight of 15 kilos, SentiV can autonomously move along the crops without damaging the vegetation or the soil.
According to Meropy, SentiV can inspect 20 hectares of land per day and can move within a predetermined area set by the farmer using their software.
Equipped with two 12-megapixel cameras, SentiV is able to take pictures of the top and bottom of plant foliage. This information will then be analyzed by artificial intelligence algorithms which will suggest the farmers take action if needed.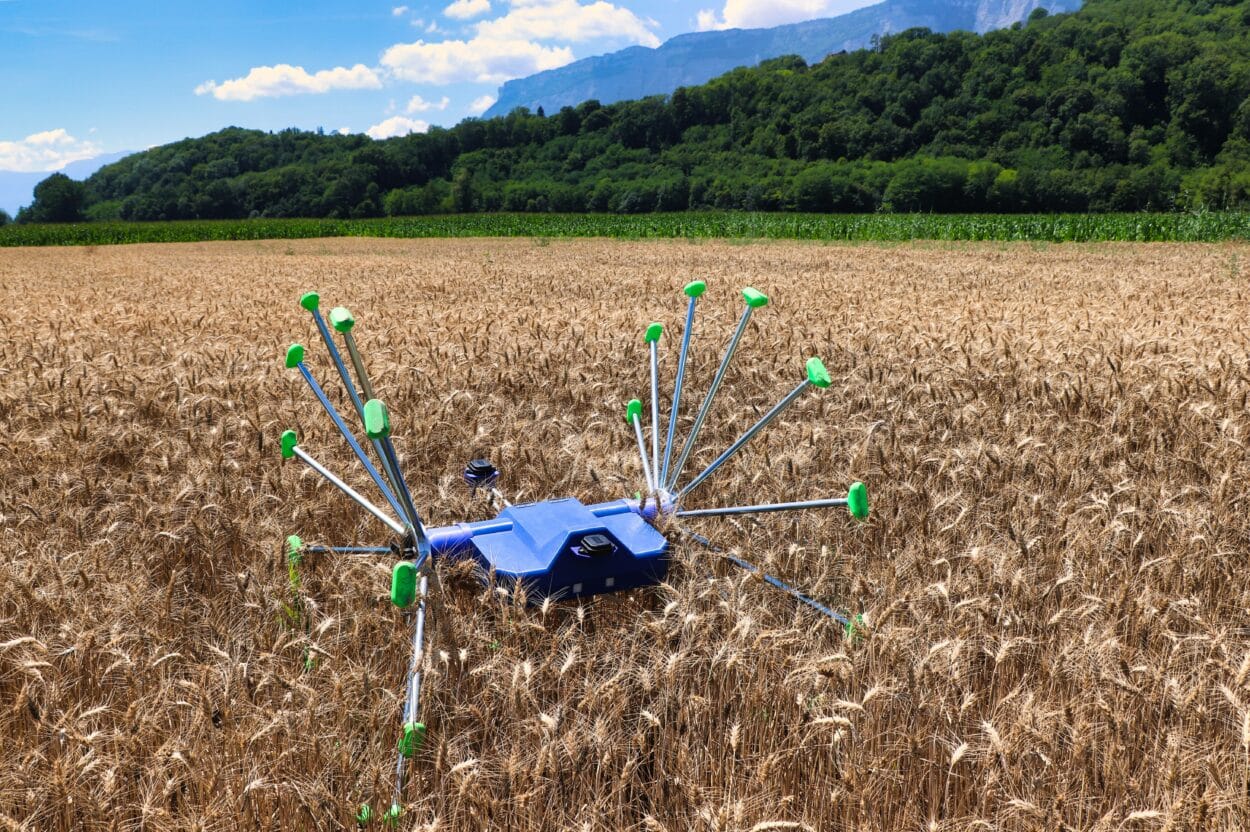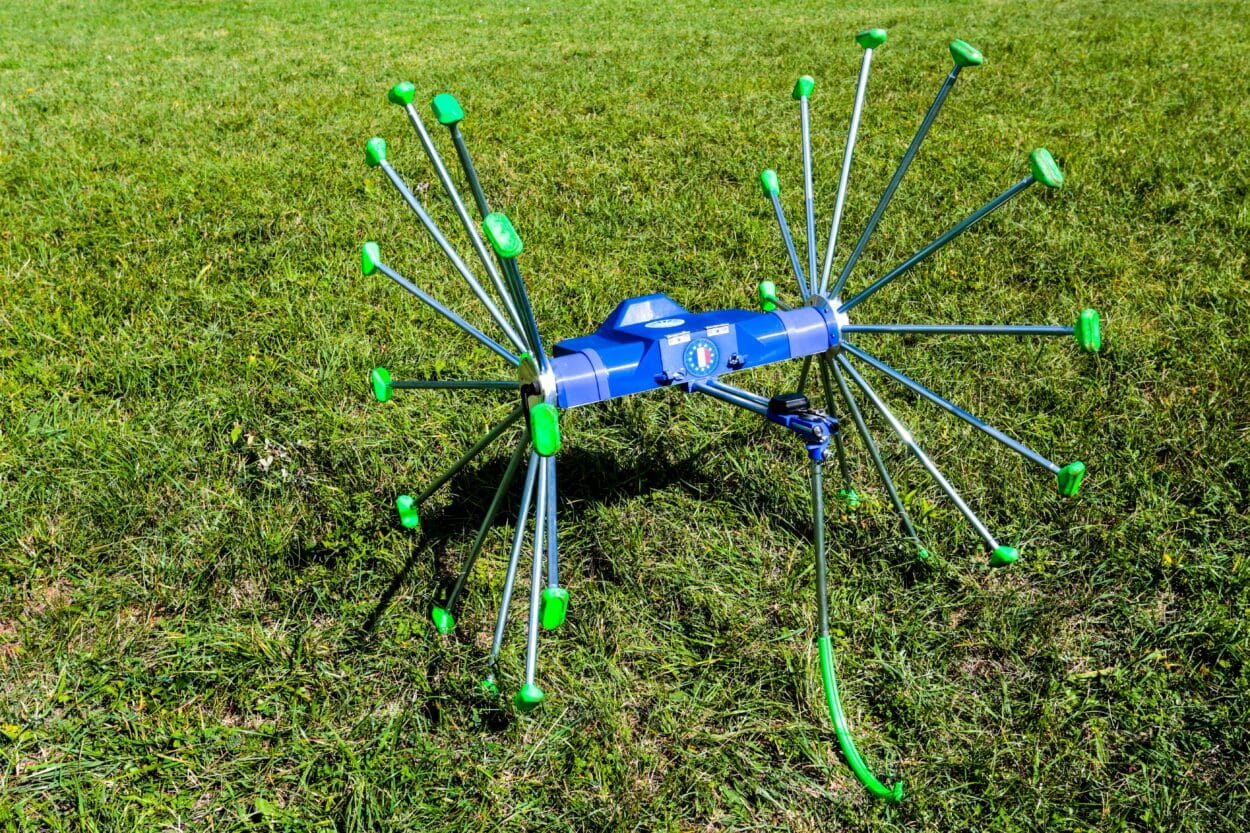 Analyzing Data with AI
The data collected by SentiV is presented in the form of variability maps, allowing the farmers to precisely manage their crops by adjusting inputs on specific plots. Once uploaded via software, the data is analyzed by AI algorithms.
The farmers can for example know the nutritional and hydration needs of their crops, or if they have weeds, diseases, and pests. With this system, the farmers can also track crop growth and even optimize phenotyping on experimental parcels. Depending on the results of the analysis, the farmers can take action and eventually improve crop quality and profitability.
In addition, such a robot can contribute to environmental preservation as it can help reduce inputs and soil compaction.
SentiV is expected to be commercialized in 2023. Its price is around 5000€.
RELATED ARTICLE