After 3 years of the pandemic, the CES, the largest trade show dedicated to innovation was finally held in person last week at the Las Vegas Convention Center. Hundreds of start-ups and companies showcased their latest products and gadgets aimed at improving people's health and workers' productivity. We selected 10 promising technologies for a B2B audience that could make a difference in the next few years.
The CES brought together around 100,000 attendees this year. Here are 10 highlights we selected from the CES 2023.
1/ A Robot That Tracks Water Leaks
French company Acwa Robotics developed an autonomous robot that can travel inside water pipes to track possible problems like water leaks. This snake-like robot can move for several kilometers inside the water supply network, without disrupting the distribution. The robot is also able to collect data. The technology has great potential for cities for managing water utilities but it could also have tremendous applications in industry for water management.
The company won three innovation awards at CES. It is now deploying its solutions in France and already targets other international markets.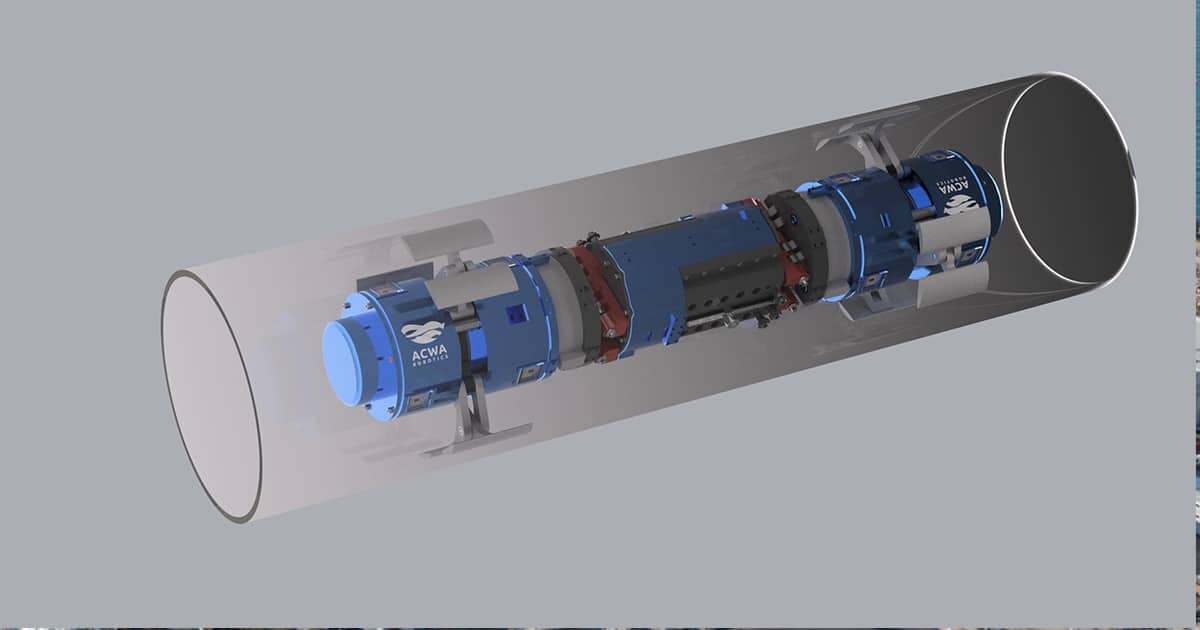 2/ A Software to Guide Robots
French 3D spatial intelligence software company Exwayz introduced the first plug-and-play software that can guide 100 million autonomous robots. Exwayz SLAM (Simultaneous localization and mapping) simplifies the integration of 3D LiDAR into autonomous systems such as mobile robots and allows them to know their precise position in their environment.
No special expertise in 3D data processing is needed. Robot manufacturers can simply rely on Exwayz software to perform the task of positioning their systems to an accuracy of less than 2 cm and 20 times per second.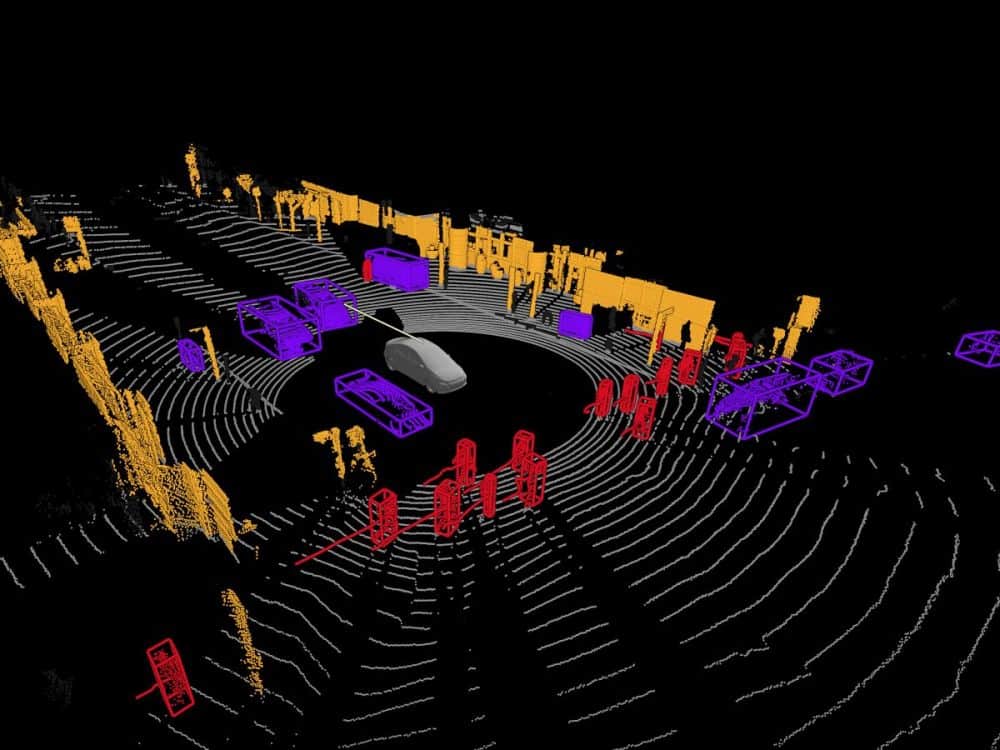 3/ A Humanoid Robot Worker
Norwegian company Halodi Robotics showcased a humanoid robot that can safely interact with humans in a daily work environment. The objective of EVE is to alleviate the labor shortage that is affecting several industries. Halodi's robots can indeed perform various tasks, from building surveillance to restocking shelves and hospital logistics, therefore allowing human workers to focus on essential tasks.
EVE was tested last spring at Sunnaas Hospital in Norway as an assistant to the nursing staff. The hospital estimates that it allowed nurses to spend 200 hours less on logistical tasks and more on patient care.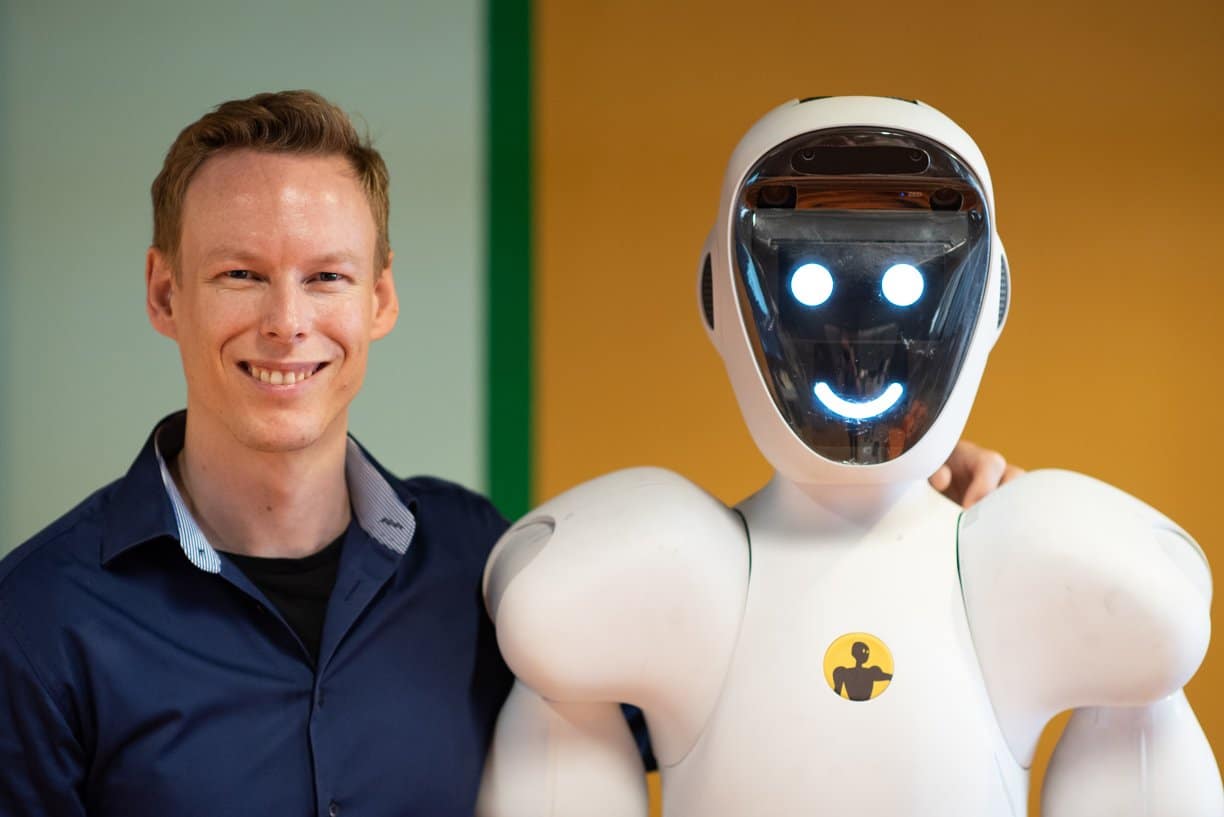 4/ Exoskeletons For Logistics Workers
German company German Bionic developed two types of connected exoskeletons aimed at helping logistics workers perform labor-intensive and manual handling tasks and reduce fatigue. The CrayX is a lift support made of carbon fiber that can be used in challenging environments as it is water- and dust-proof. Apogee is lighter and is suitable for long-term use. Both can support up to 30kg of lifting compensation.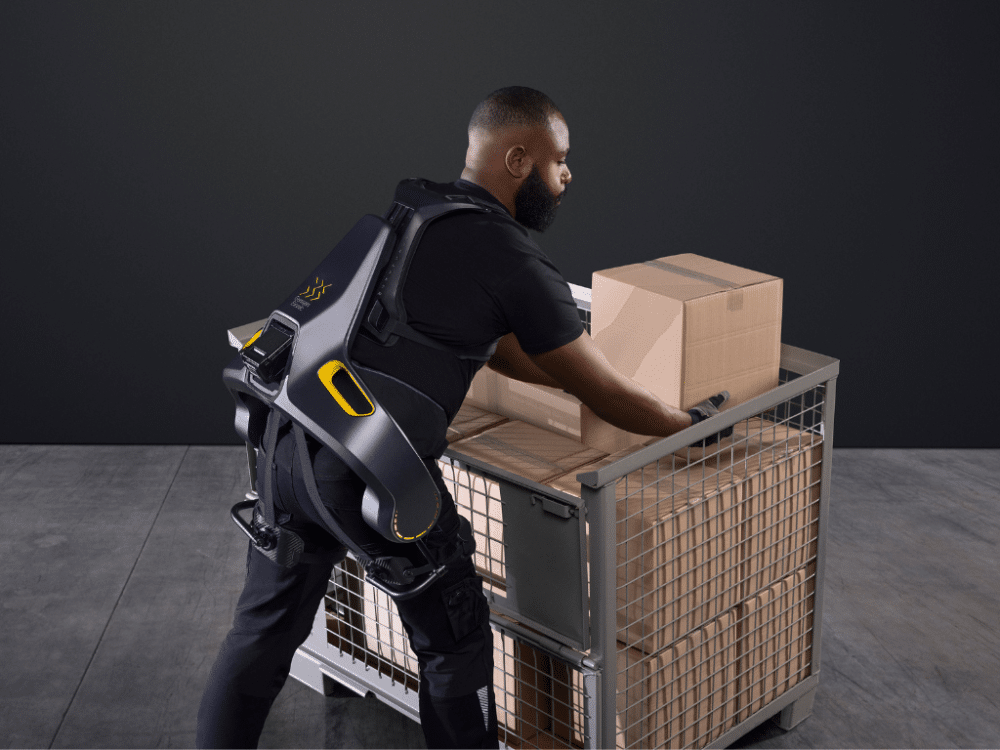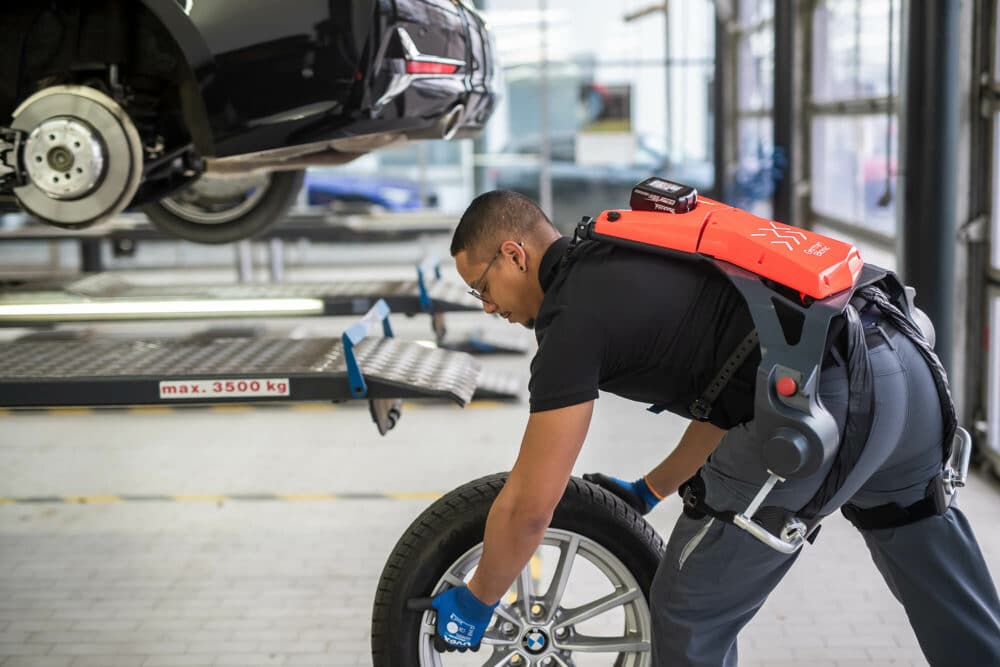 5/ New Eco-Friendly Manufacturing Process for Flexible Electronics Applications
South-Korean company CLAP, which specialized in organic semiconductors, unveiled its new OTFT (Organic Thin Film Transistor Application Technology). This manufacturing process makes it possible to manufacture devices, even on bendable and rollable plastic, at a lower cost, at low temperatures and in a more sustainable way. The company says OTFT can be used for large-screen fingerprint recognition applications.
6/ A Device For Coding Without Coding
Italian company Tactigon presented their motion controller that can teach movements to a device, removing the need to program it. Based on artificial intelligence, this programmable wearable (it has to be worn around the fist) enables gesture control for robots, VR/AR devices, 3D printers, and also drones.
It could have tremendous applications in factories. Technicians without any coding knowledge could quickly teach their robots to perform certain tasks instead of having to program them manually.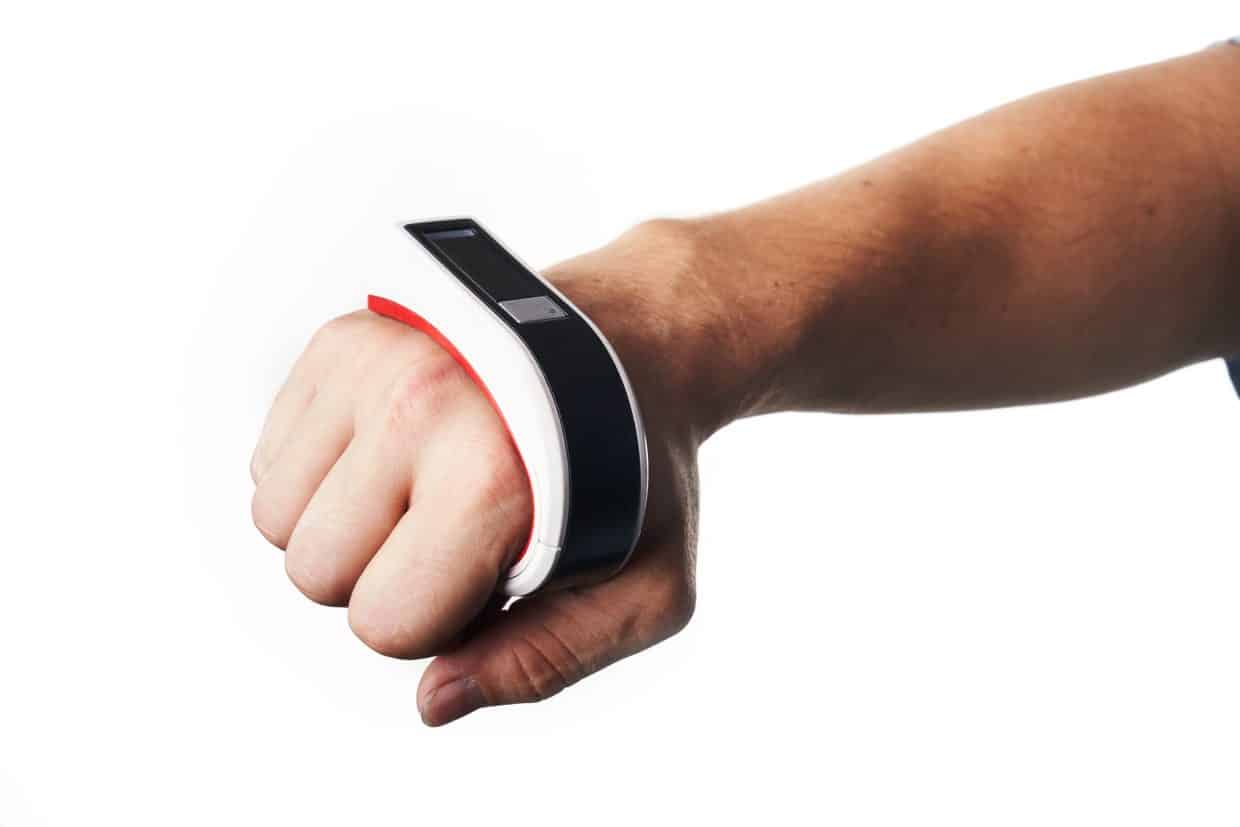 7/ The World's First 5G-V2X Solution
Smart sensing technology company CEVA and V2X communication solutions expert Autotalks unveiled the CEVA-XC4500 Communication Processor and CEVA-BX1 Digital Signal Controller in its 3rd generation V2X chipsets, TEKTON3 and SECTON3.
The TEKTON3 and SECTON3 chips are designed to support future V2X requirements and the new 5G NR-V2X standard for modem operations. These chips will be deployed in passenger vehicles in the coming years.
8/ New Automation Ecosystem for 3D Printer Fleets
3D-printing company Formlabs unveiled their new ecosystem for 3D printers. This new solution combines various technologies: Form Auto accelerates back-to-back printing, Fleet Control enables advanced printer fleet management, and High Volume Resin System allows for high-capacity printing. The new Ecosystem reduces operator workload and minimizes printer downtime by ensuring that printers are always running. Users can produce customizable parts, prototypes, and products efficiently at a lower cost per part and without requiring a technician.
9/ 3-in-1 3D printers
Chinese company Snapmaker manufactures desktop 3-in-1 3D printers that integrate 3D printing, laser engraving & cutting, and CNC carving. They showcased Snapmaker Artisan which brings together a 300°C dual extrusion 3D printing module, a 10W high power laser module, a 200W CNC cutting module, a 400 x 400 x 400 giant work area, and an innovative quick-swap design.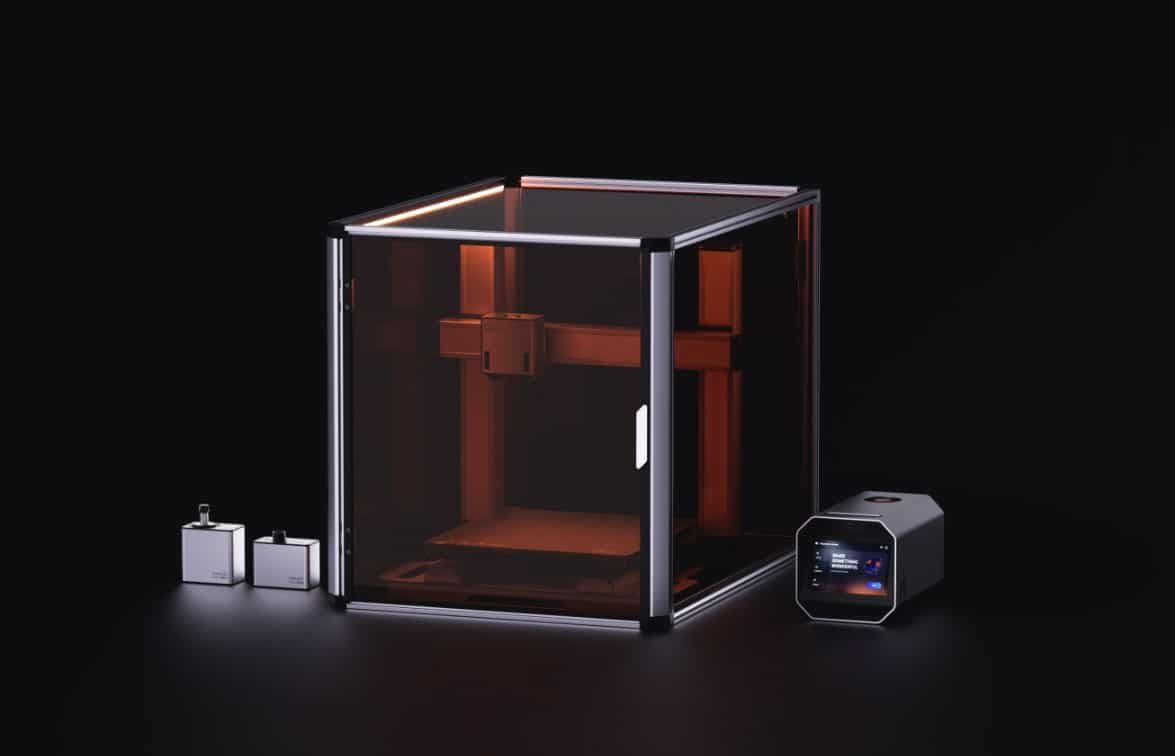 10/ AI-Medtech for Full-cycle Treatment
South Korean AI MedTech company WAYCEN is the first medical AI company to win 4 CES 2023 innovation awards for their real-time image analysis technology and medical big data analysis technology. The company developed various AI-based solutions that enable doctors to examine their patients' respiratory health through an app (WAYMED Cough) and that analyze ultrasound endoscopy images in real-time to detect malignant lung cancer metastasis (WAYMED EBUS). WAYCEN has the potential to contribute to full-cycle treatments.