Safe, secure and simple to use – Toronto-based Nymi, Inc has recently launched Version 3.0 of its workplace wearable wristband, which aims to connect and protect workers.
Chris Sullivan, CEO, explains how the smart band combines password-less technology with a variety of other applications to suit specific industries and companies.
"Our band connects employees to the digital space in a way that is very safe, secure and simple. It is safe because it is contactless and so in today's pandemic environment you don't need to touch anything – to open doors, for example. It is secure because we can give a high level of assurance that this is actually you who is wearing the band. It is simple to use because it will connect you to everything and provide a consistent user experience, even if you are wearing protective gear."
On-body Detection
Developed following research at the University of Toronto, the band verifies the wearer's identity through fingerprint and heartbeat biometrics heartbeat. On-body detection ensures the individual is actually there and cryptography proves his or her identity to the network.
"It is not like a password, access card or key that could be stolen or a facial or retinal scan or fingerprint that is stored somewhere and effectively becomes like a password. Those databases can be shared or hacked; biometric signatures are lost and sold on the dark web by the millions."
Different Applications
The Nymi band has a multitude of applications to suit users across a range of different industries. As well as offering access to secure systems, physical environments and heavy equipment, it can alert employees to ensure social distancing and be employed for track and tracing.
"It is used in nine of the top 10 pharmaceutical companies, where high quality standards are required and regulatory assurances have to be made. It works through clothing and protective gear, gloves, masks, protective goggles and gowns and is cleanable to the highest standards as it can be submerged and cleaned with solvents."
In industrial environments workers can become desensitized to the flashing lights and beeping of heavy equipment in close proximity, he stresses.
"But if I can give an employee a bump on the wrist because something is approaching then it might save their life. It can also monitor long worker applications for people working by themselves in potentially dangerous settings. Other systems buzz people every 30 minutes to make sure they have not been overcome by fumes, but, if they are wearing our band, we know as soon as they lie down on the floor."
Transparency is Essential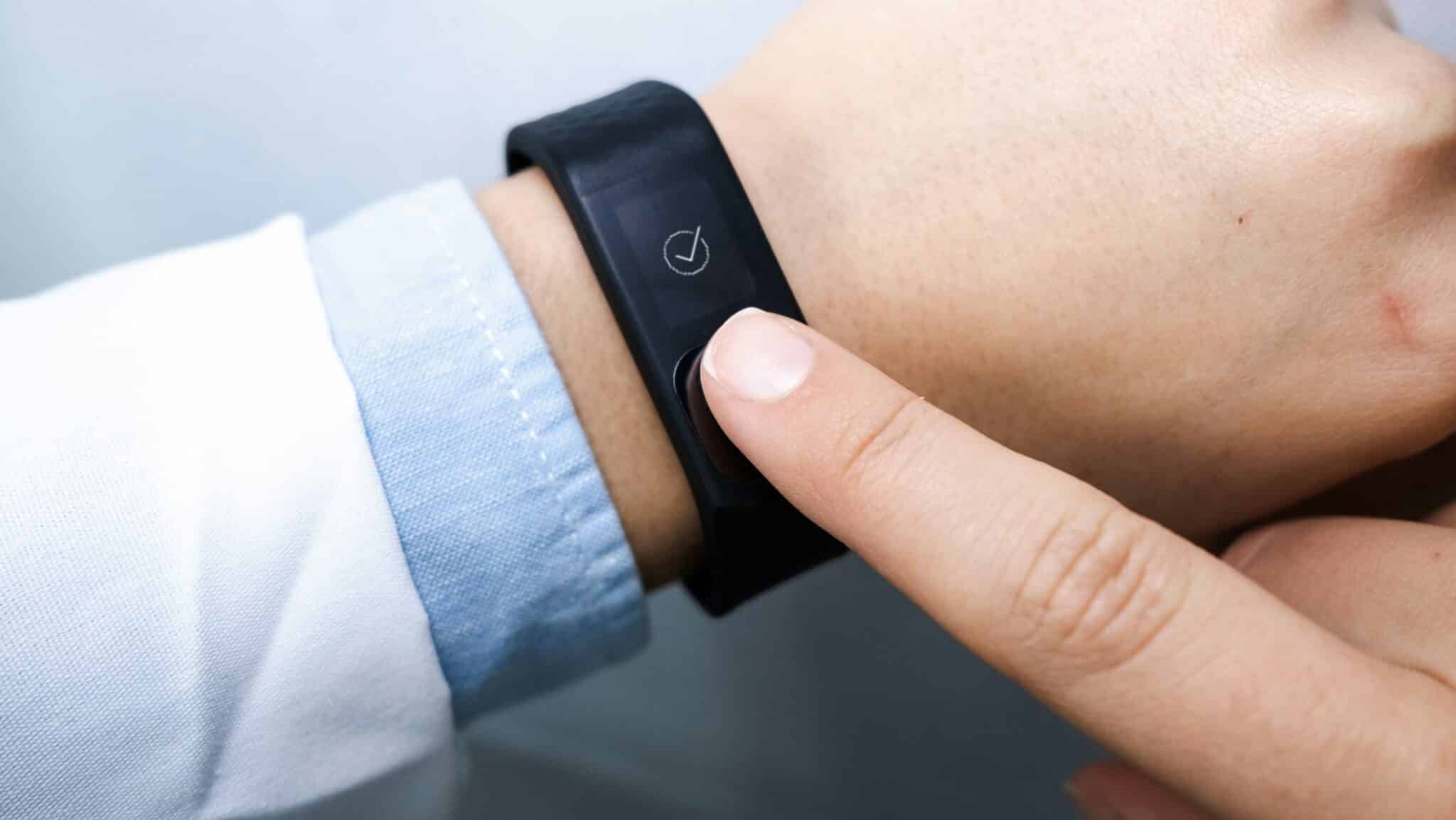 So far, Mr. Sullivan says, privacy has not been an issue.
"Since the beginning, we have subscribed to something called privacy by design, where you don't track anything you don't have to, and the individual has the right to opt in or out. Overall, we have found that workers will embrace the technology if we are transparent about it and give them control over it."
Future possibilities for the band are limitless, he continues. Under discussion already are applications as varied as prisoner tracking for the correctional industry; patient identity for healthcare and accelerated access through airports.
In terms of industry use, there is also immense further potential.
"Manufacturing lines today carry out analytics on products, materials and flow, and mathematic regressions can be carried out to see why one line is producing better than another. But if I don't know what is happening with the workers in that line then I am missing a third of the picture. The Nymi band can help with digital transformation – we can give you the data about the worker in a way that can make the worker's life better and improve production."