New technology has come to the fore to maximize public hygiene and safety as the threat from COVID-19 continues to intensify around the world.
A number of engineering and manufacturing companies were quickly able to reinvent their business models and offer new products to help keep the public safe. 
A Touchless Switch
Based in Israel, Everswitch manufactures a range of customizable switching solutions for the world's demanding environments. Everswitch chief technical officer, Roi Ben Shitrit, explained how the company reacted to the coronavirus pandemic.
"From the start of the COVID-19 outbreak, safety and public hygiene became vital and made health-related features a must-have in every product or service. Now, in many countries, governments and public officials are taking active steps to protect public health, ensure continuity of essential services and keep the economy open. We, at Everswitch, introduced products that enable public life to continue as normal, while minimizing health risks."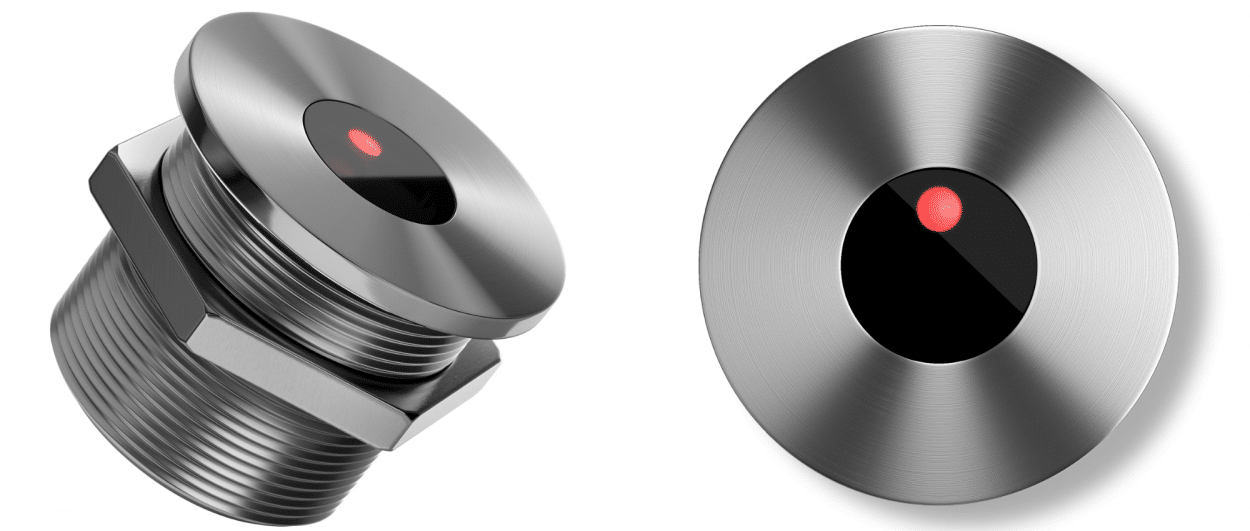 One of these products is a non-touch metal switch that provides an alternative to conventional switching and allows safe, distant activation of devices like light switches, door controls, sanitary dispensers and elevators.
These applications are commonly used in high-traffic public environments such as airports, malls, hospitals, schools, institutions, retirement facilities and pedestrian crossings.
For Mr Shitrit,
"We adapted the infrared technology and fitted it within metal housings, which allows the activation of devices without making physical contact, reducing risk of infection and virus transmission to virtually zero."
The non-touch metal switch is a plug and play solution. It is a simple, quick and cost-effective way to retrofit any switches with no-touch ones.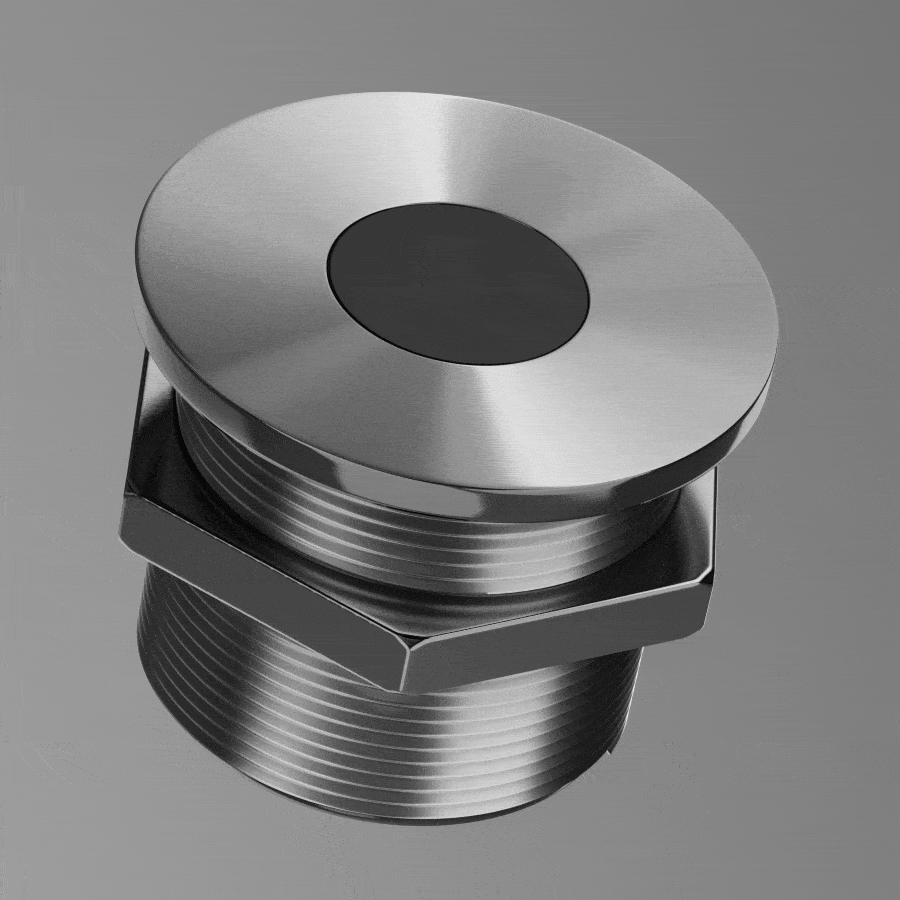 "As we know, aggressive cleaning and disinfection of frequently touched surfaces can also minimize virus infection and transmission. So, in addition to the non-touch solution, our Piezo Touch Metal Switches and Control Panels withstand very frequent cleaning, detergent and chemicals and prevent germ accumulation. They are 100 percent sealed, IP-69K rated for wash-down proof, sterilization and have hyper-rugged construction with no moving parts where pathogens can hide."
In terms of future product development, Everswitch is investing heavily in the research of its customers' needs, Mr Shitrit added:
"We take our customers' user experience as seriously as they do. From the way it looks to the way it feels and sounds. From its ability to connect seamlessly with other devices and provide self-diagnostics to the safety provided by non-touch switches. From solutions that withstand explosions, vandals and storms to those ones that inspire product designers to design with freedom. We are in constant movement."
A Sanitary Terminal
One other company in France has manufactured a new sanitary terminal which facilitates the automatic opening of a building entrance with four modular and cumulative options. Henri Villeroy, the managing director for dormakaba France, explained how his company adapted to the Covid-19 pandemic.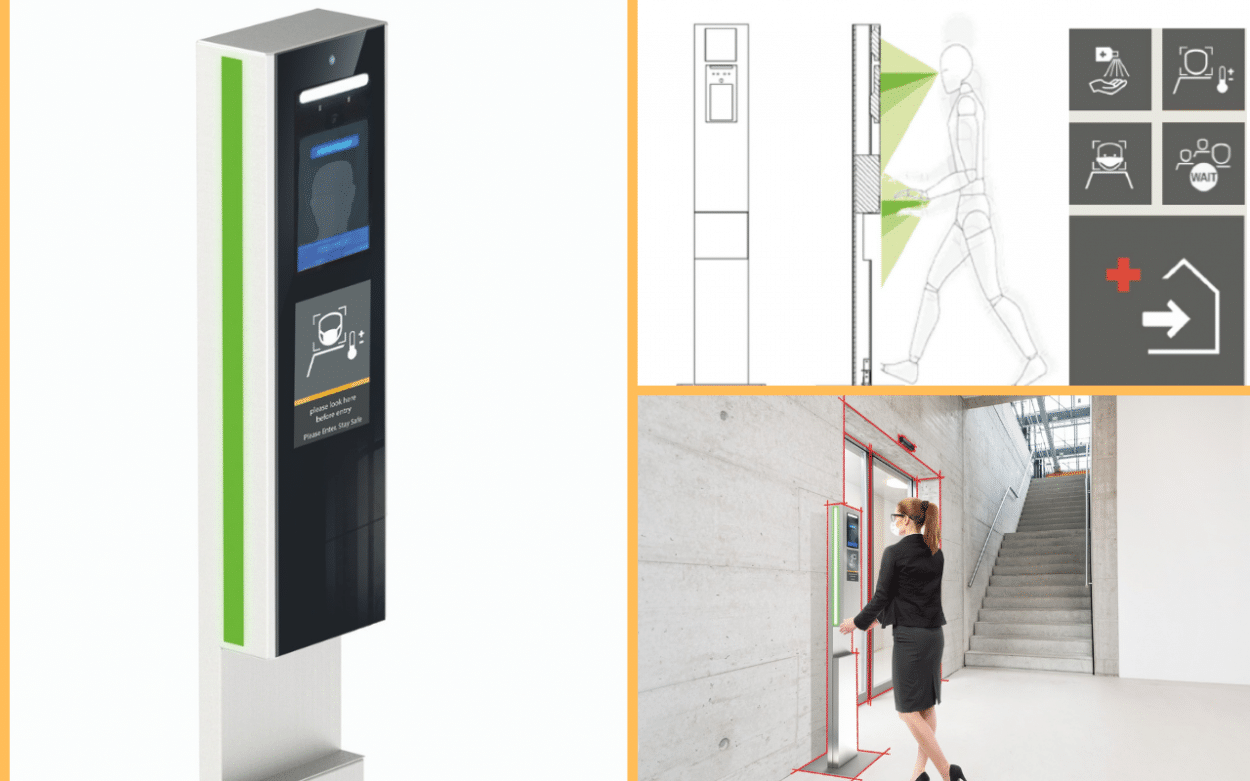 "Like any company, we have had to face the health crisis and adapt quickly. We already had products in our product portfolio that met the requirements of the moment; hygiene and health safety. We therefore stepped up communication on our contactless access solutions for buildings and decided to innovate to meet requirements even better."
There are a number of products manufactured by the French company that have been helpful for the pandemic.
"We sell automatic swinging or sliding doors with radar, motion detector; but also access control corridors and mobile access solutions that allow contactless passage. These solutions avoid the transmission of germs from one person to another. We also have recently developed a health security tower that distributes disinfectant gel, checks the wearing of masks and temperature and manages the flow of visitors at the same time."
Looking ahead to the future, Henri anticipates a greater demand for access solutions to buildings. These will become even smarter in order to facilitate passage and people flow management while respecting sanitary, safety and security rules.