On the occasion of the 20th anniversary of our publisher, the industry sourcing company DirectIndustry, we are celebrating 20 years of industrial innovations by giving the floor to the players that brought these innovations to life. In this interview, we focus on machine-tools. Filip GEERTS, Director General, CECIMO – European Association of the Machine Tool Industries and related Manufacturing Technologies gives his insights into 20 years of innovations in machine-tools.

Cecimo is a European umbrella organization of machine tool manufacturers, consisting of 15 national associations and representing some 1,300 industrial enterprises in Europe. The organization focuses on creating the ideal economic conditions for the machine tool industry as a prerequisite for innovations, with the goal of helping European machine tool manufacturers expand their global leadership position.
DirectIndustry magazine: What has been the big revolution in machine tools over the last 20 years?
Filip GEERTS: The BIG revolution of the last 20 years is digitization. Digitization (including artificial intelligence) is generating new opportunities and is increasingly transforming all segments of manufacturing, from design to maintenance. It is a driver in the optimization of business and energy efficiency. Digitization also leads to the development of new business models and new data-driven services, for example predictive maintenance.
DirectIndustry magazine: Machine tools is an industry that usually evolves slowly. But it seems that in 20 years, things have changed a lot. What do you think?
F.G.: Indeed, things have changed a lot in 20 years. To give an example, the use of Additive Manufacturing (AM) is growing in many sectors, but its use is not yet widespread. Additive technologies present big potential and many advantages, for example for reducing component weight, the ability to produce complex parts and customization. Nevertheless, in many cases some kind of subtractive post processing is necessary before finalizing the piece. AM is not going to replace subtractive manufacturing, but there will be a need to profit from the advantages of both additive processes and traditional machine tools as well as to integrate them in a process chain or in hybrid machines.
Two other trends are robotics and automation which are leading manufacturing towards the so-called "Factories of the Future". On the shop floor, robots can be integrated into the production process while leaving core machining and cutting activities to the machine tool. They is be useful in supporting technicians on tasks such as handling and can boost the productivity of the entire shop floor. As an industry that looks constantly towards innovation, the European machine tool sector sees these trends positively. All the ingredients for being at the center of the "Factories of the future" stage are present in Europe, where a whole range of new technologies, including those developed in Europe, will interact with one another. The interaction between cutting-edge CNC machines and robots is an example of this.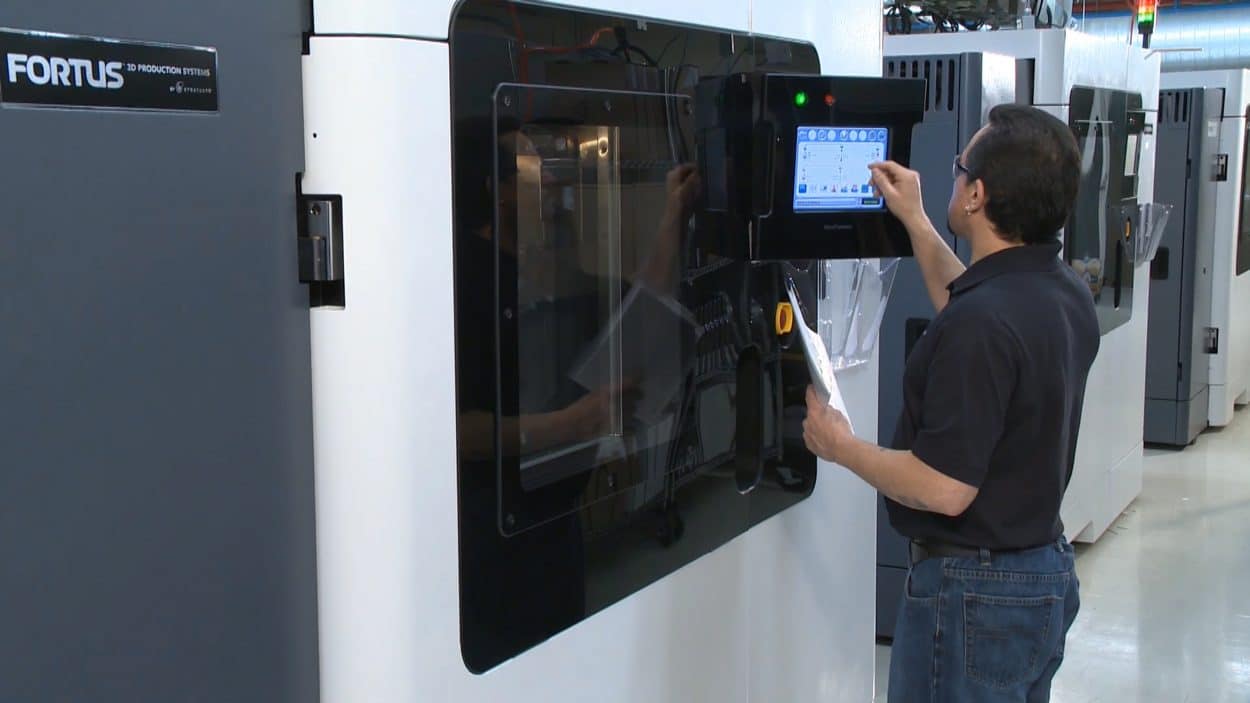 DirectIndustry magazine: Let's focus on AM. How can you evaluate its impact on the sector?
F.G.: New industries have begun to embrace AM as they are discovering the many benefits it brings to their business. In terms of applications, aerospace was an early adopter and will continue to be one of the major sectors for AM. Many companies in this sector have exploited the flexibility and efficiency of the geometry offered by AM to eliminate significant amounts of unnecessary material. Other sectors, such as the construction and energy sectors, have started to increase the adoption of AM, benefitting from the high level of complexity, resistance and quality. AM can potentially change many sectors' supply chains. Two aspects that could have a substantial impact on the future growth of AM are the development of harmonized standards and a skilled workforce. Standardization is a crucial element for the industrialization of AM in Europe. In the recent past, we have observed the growing involvement of several AM players in standardization organizations (both at ISO level and at CEN level), and therefore a great boost has been given to the development of standards. The lack of skills in the area of AM remains one of the largest obstacles for the growth of the sector. There is an urgent need to expand the pool of European workers able to work with AM machines.
WATCH ALSO | Our video report on how machining in going hybrid (EMO Milano, 2015)
DirectIndustry magazine: Hybrid machining did not exist 20 years ago. What can you say about this evolution?
F.G.: Hybrid machine tools that incorporate CNC and AM could represent the next step in the development of the machine tool industry. 3D printing is rapidly growing, and 3D printers are becoming important CNC tools. There are still some limitations because 3D printing with metals generally requires the metal to be sintered or melted at some point in the process, resulting in mechanical properties which may be very different from those of a piece machined from a rolled or heat-tempered alloy. At this point, the challenge of the 3D printing process is to match the precise tolerances of high-precision machining. Therefore, it is more likely to have on the shop floor 3D printers working side-by-side with more traditional CNC machines, rather than replacing them fully. However, there are some significant advantages too: cost reduction (for example reduction of material scrap, reduction of labor input and the possibility of multiple design changes); improved functionality (for example, the ability to produce tooling fixtures infeasible through conventional manufacturing techniques); and increased ability to customize.
DirectIndustry magazine: Machining means waste and today, compared to 20 years ago, achieving a climate-neutral industry is a goal. What kinds of technologies have been implemented in order to make machine tools greener?
F.G.: The machine tool sector is a provider of advanced manufacturing technologies contributing to a more circular and sustainable sector. An example of such a development is laser surface texturing. More than 80% of textures in manufacturing are done by chemical etching. Laser texturing technologies provide a cleaner alternative to etching processes and create 3D textures directly out of digital data. This means no use of chemicals, a 100% repeatable and simplified process, a reduced scrap level and a full digital process: all contributing to a more sustainable production and products. These developments also help to produce parts with superior efficiency during their lifetime. One example is the Gasoline Direct Injection (GDI). The development of GDI was only possible with the development of a new manufacturing technology, femtosecond laser drilling. But it is not only hardware developments that can advance circular manufacturing. In fact, the biggest developments are coming from software. 30 to 50% efficiency gains could be achieved thanks to software developments.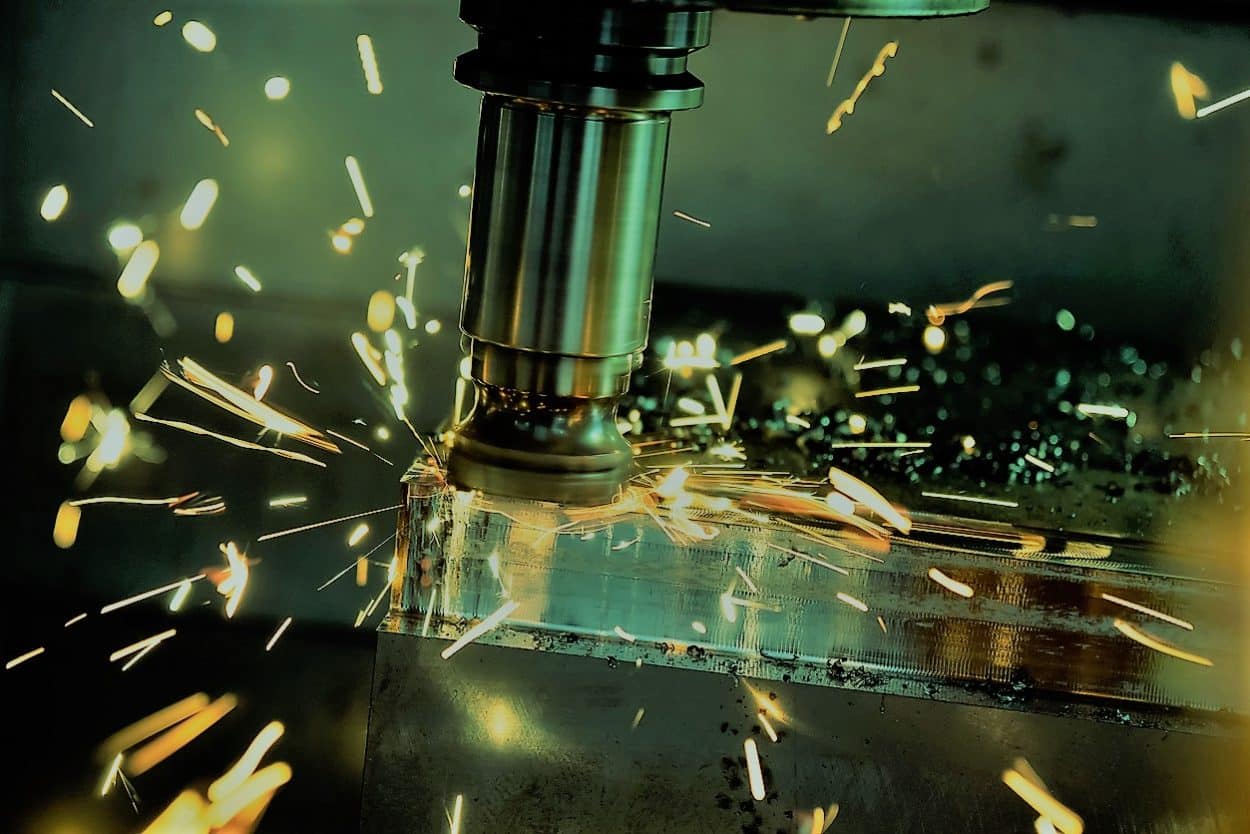 DirectIndustry magazine: New materials such as composites have also appeared. How have they impacted the machine tool industry?
F.G.: New materials represent, if you consider manufacturers' main customers, which are the automotive sector, the aerospace sector and the medical sector, new challenges but also opportunities. The first two sectors need lightweight and very resistant technical structures with sometimes complex shape to reduce weight, required material and energy consumption of their final product. The medical sector needs new materials that are biocompatible with coatings on a nanoparticle level. Production of these advanced parts affects every aspect of the production process: mass customization, development of reconfigurable machines, further improvement of sensors, automation etc. In essence, more advanced materials will undoubtedly lead to the development of more innovative machines.
DirectIndustry magazine: Digital simulation also did not exist 20 years ago: now we can simulate cuts before they happen.
F.G.: Fast and accurate digital simulations have become a must for manufacturers seeking to make the most of smart manufacturing initiatives. Manufacturers must avoid costly programming errors that could cause disastrous damage to both machine tools and expensive workpieces. Even a minor programming error, for example in the case of an aerospace piece, can become a major expense. To avoid such errors, it has become critical to ensure high quality by using digital simulation, for example to correctly set up the cut. However, some of the obstacles in the context of digital simulation concern access to accurate solid models of the machine tools, the high number of options in machine hardware and tooling as well as performance versus accuracy. Two trends that are currently gaining momentum in digital simulation are machine awareness and the push for interactive data. The industry has seen dramatic advances in this field in the last few years, but there is still some work to be done. Also, through in process-monitoring and control, the operator can oversee the whole process rather than checking the piece at the end of it. The process can be then corrected while still running, which results in less waste and more efficiency.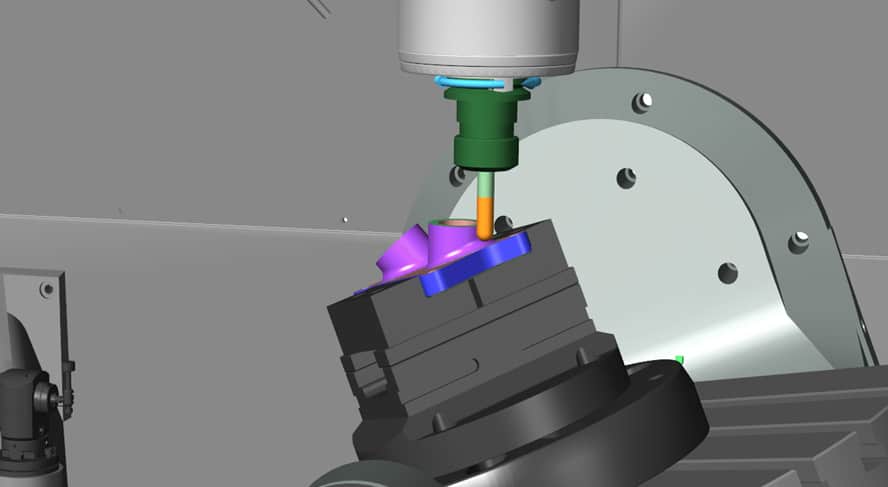 DirectIndustry magazine: New players have appeared on the market from Taiwan, South Korea and China. Are European and American companies still market leaders?
F.G.: The machine tool industry is a dynamic and highly internationalized sector. Many manufactures plan their activities across different countries and the global machine tool supply chain today covers Europe and North America, traditionally linked to manufacturing, but also Latin American and Asian countries. European and American companies are still market leaders, remaining at the forefront in output and innovation. However, Asian businesses, especially from China, South Korea and Taiwan, have become increasingly integrated in the international machine tool value chain, either as suppliers or as builders.

For example, Asia has become a key region in terms of production: in 2018, the Chinese machine tool production share of the total world machine tool output was 28%, while South Korean and Taiwanese MT production stood at 6,6% and 5%, respectively. If we consider trade, we see that regional markets have become notably interdependent. European manufacturers' largest client outside Europe is China, which comprises 25% of their total exports to external markets. Japan and Taiwan, meanwhile, are European manufacturers' main suppliers, providing 37% and 15% respectively of total non-European machine tool imports. Overall, the machine tool industry continues to expand outwards, driven by very competitive and globally oriented businesses.
WATCH AGAIN | Our video report from IMTS in 2016 with a focus on Taiwan