On the occasion of the 20th anniversary of our publisher, the industry sourcing company DirectIndustry, we are celebrating 20 years of industrial innovations by giving the floor to the players that brought these innovations to life. In this interview, we focus on automation. Gilles Pacaud, CEO France at Rockwell Automation, gives his insights into 20 years of innovations in industrial automation.
Rockwell Automation is an American provider of industrial automation and information technology headquartered in Milwaukee, Wisconsin. The company was founded in 1903 and is known for its Allen-Bradley logic controller. More recently, Rockwell Automation has been recognized for its FactoryTalk software.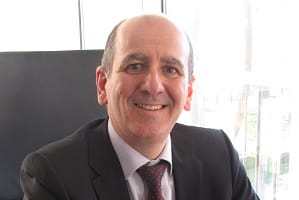 What are the giant leaps in automation in the last 20 years?
Gilles Pacaud: There have been several leaps for the industry and for Rockwell. First of all, for the industry, computing power and the intelligence embedded in logic controllers are far greater today than they were 20 years ago. There is also the development of industrial networks with the interaction between machines, between PLCs, between connectors, sensors and actuators, which used to be wired point-to-point, and today everything is much more networked. There is also the phenomenon of the integration of industrial safety. And the industry has moved closer to the IT world, to get to the IoT where we are today.

For Rockwell, the Logix platform was created about 20 years ago and it was a big avancement for us as the concept is based on a platform of multidisciplinary tools (control, industrial security, network management) which have all been brought into the same logic controller. Then today we have IoT, AR and AI solutions that can also be integrated into a logic controller. And that did not exist 20 years ago.
Regarding 20 years of automation, the last 10 years have been particularly busy with industry 4.0: what were the biggest trends in the 10 years before industry 4.0?
Gilles Pacaud: The integration of industrial safety in automation existed and was under development before 2010. But indeed digitization and IoT have particularly accelerated in the last 10 years. Over the last 5 years, for example, I have seen more new products than in the last 20 years! The technologies are cheaper, more powerful, and allow us to create more products faster. And there are also more and more start-ups that create more products.
How would you compare your key products 20 years ago to today?
Gilles Pacaud: Twenty years ago, our flagship product was the Allen Bradley logic controller. Today, Rockwell is still known for its controller, but the group is especially known for its solutions. We have solutions for manufacturers that meet their business challenges. The flagship platform remains Logix. But with FactoryTalk Innovation Suite, we are no not only talking about products, we are offering a range of solutions. And that has completely changed in 20 years. What our customers are interested in is how to solve their business challenges and from there we have a whole range of solutions to offer them. We provide them with consulting to improve productivity via associated services such as remote services for example.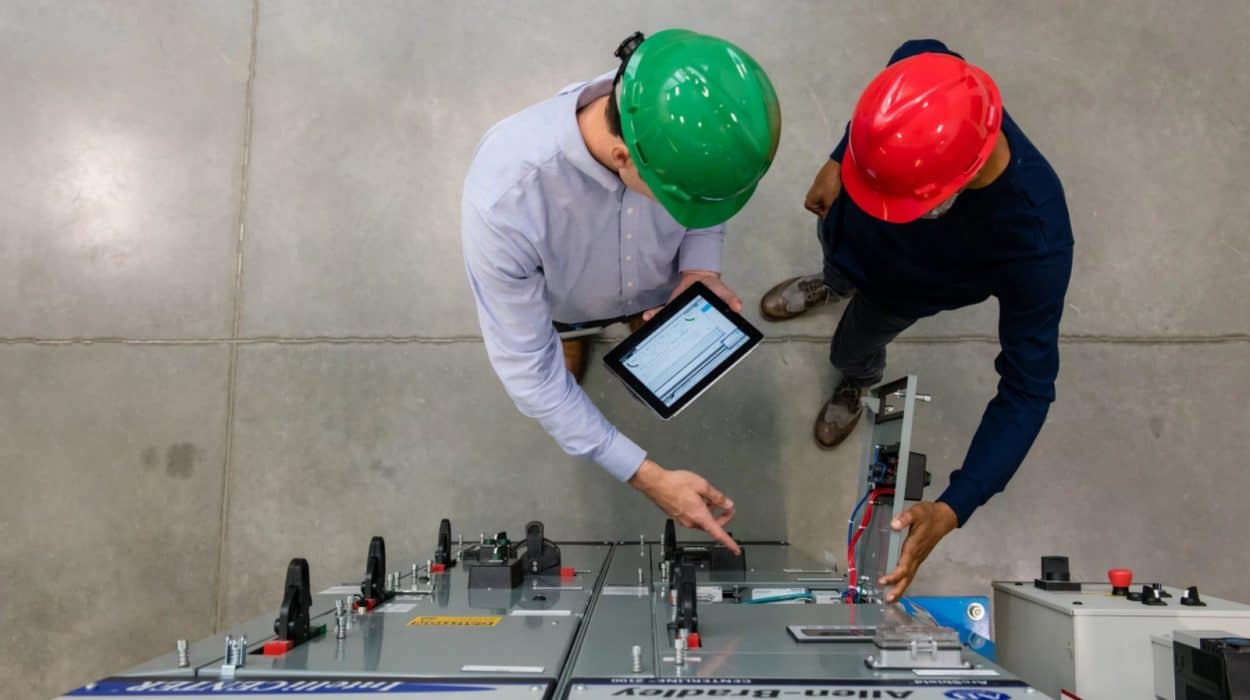 What was impossible or complicated to automate 20 years ago that we can automate now?
Gilles Pacaud: Multi-axis machines were more difficult to automate 20 years ago. Today, we do it very well and very easily. Process controls were also complex. Today we have process solutions in our logic controller via our Logix platform. Safety was difficult to automate too. Twenty years ago, we were doing either safety or productivity. If we chose safety, it meant stopping productivity, i.e. stopping the machine. Today, we integrate this so that we can make productive machines that are safe at the same time. And also, what we didn't know how to do 20 years ago was to integrate several tools in a single processor. Today, we can do this.
Is industry with 100% automation possible and desirable?
Gilles Pacaud: I think it's technically possible if you want. The cost of automation has dropped and the processing capacity has increased. Today we process 10 times more for 10 times cheaper. But I also want to point out something. 30 years ago when I joined Rockwell Automation, I visited the Milwaukee headquarters and I was surprised to find production lines that were 100% automated. These lines were manufacturing contractors. That was really impressive and unique at that time but it is to say that it was already possible 20 to 30 years ago.

Then, is this desirable? Not necessarily. You can automate a lot of things, you can replace man on repetitive tasks. But human intelligence is still not replaced by the machine. Machines are not our equal. It is still important to have man at the heart of the process. Automation and AI give us tools to make decisions. But it is important that the man decides how to control the processes in the end.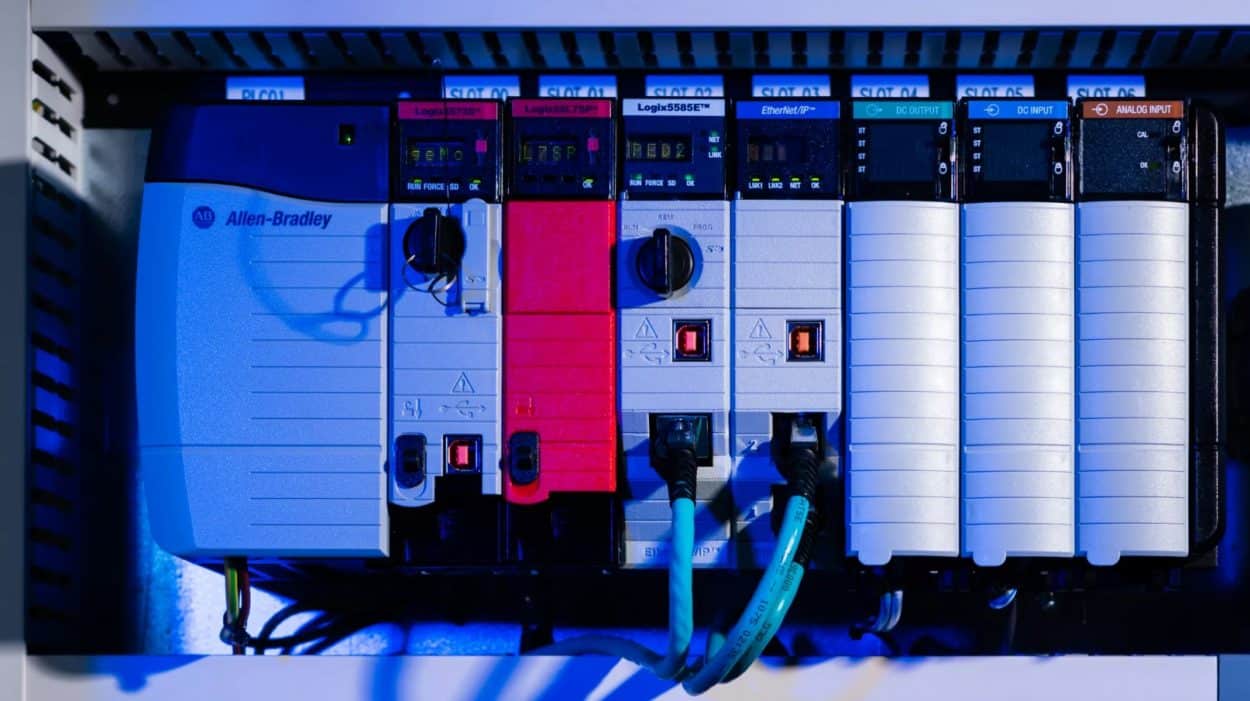 How did COVID-19 impact the world of automation in your opinion?
Gilles Pacaud: COVID has put the spotlight on all the themes of industry 4.0 that we've been promoting for years. Suddenly, industrialists wondered how they could keep their factories running under these conditions. COVID revealed the needs described by the industry of the future, the need for production autonomy. If everything is automated, we can continue to produce during a pandemic because the machines cannot catch COVID. This will necessarily push manufacturers to think about automating more, especially as it is likely to happen again.

The crisis also revealed the need for augmented reality and we hadn't predicted the extent this would be required. AR allows you to work remotely, or to have a very small number of operators on site who can be guided by remote experts and do their tasks whether it is control, maintenance, etc.I think the future is likely to move towards this.
What do you think will be the future of automation in the next 20 years?
Gilles Pacaud: First of all, 5G  will bring a lot of wireless solutions to the industry, whereas a lot of things are wired in today. It's going to revolutionize a lot of things in terms of data and networks. AI, robotics and AR will also increase. Companies will also be much more connected. I imagine there will be fewer control rooms and a lot of remote control. There will be fewer operators on site but more remote experts to guide the staff on site. We will also work much more on modular, flexible, mobile lines where we will be able to interchange lines. This is already possible today but it is a bit cumbersome. I expect we will gain flexibility.

And I predict a dominant focus on energy consumption and ecology. In fact, at Rockwell Automation, we're participating in process automation to enable the energy autonomy of Flinders Island, off the coast of Australia. Up until now the island has been very dependent on Australian oil. Together with other companies, we have set up automated renewable energy systems. This is on the scale of an island, and we can clearly see that automation has a major role to play.