Is automation helping manufacturing companies cope with the effects of the COVID-19 pandemic? Will the current situation have longer-term implications for how industry utilizes relevant technologies? Could the pandemic accelerate the digitization and automation of industry?
Mike Loughran, chief technology officer for the UK and Ireland at Rockwell Automation, thinks so:
"Augmented Reality, Artificial Intelligence, remote working and advanced analytics can all be used to meet the challenges of coronavirus. But they require a connected enterprise which allows the flow of data between machines, supply chains and business layers."
Automation Technologies Proved Their Efficiency During the Pandemic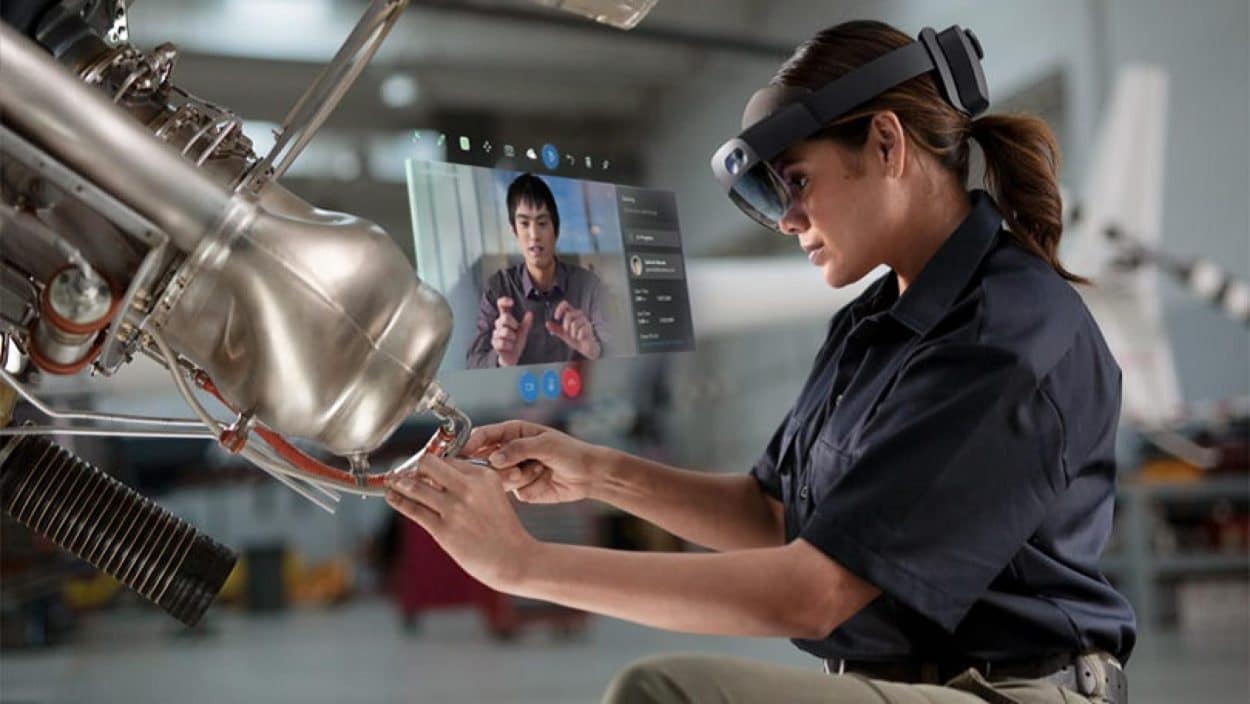 Loughran cites as an example the Microsoft AR Hololens headset, which can be used to facilitate remote engineering support on a real plant floor or to navigate digital twins – working virtual models of industrial processes and operations that allow changes to be designed and tested digitally before making alterations in the real world.
"It is a fantastic tool for manufacturers who need to design a whole new manufacturing process, since it allows iterative redesign at a speed that would otherwise be impossible."
Companies reconfiguring their operations to make healthcare products such as masks or ventilators are a case in point. But automation can also help companies ramp up production volumes to meet increased demand, reports Loughran:
"We recently collaborated with Chinese hygiene products machine builder Haicheng Machinery to increase the production capacity of their high-speed mask making machine. A solution based on our ControlLogix control system and next generation motion controllers has helped increase output from 150 to 500 masks per minute."
For Loughran, there is little doubt that the world will emerge from coronavirus a different place.
"The pandemic has tested the world's supply chains, manufacturers and whole economic models to the breaking point, and it is our belief that those companies best positioned to meet the challenge are those which have embraced the technological and strategic approaches enabled by the digital era."
Preparing for the Next Pandemic with Automation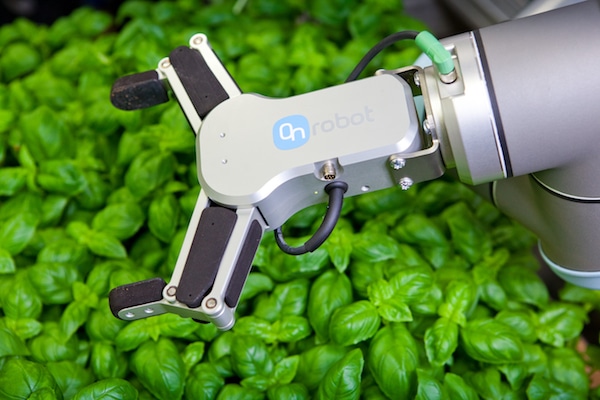 For David Bicknell, principal analyst, Thematic Research at GlobalData:
"The fallout from COVID-19 will now focus organizations on the need to automate faster in the medium term, not least to help bridge the productivity gap. Projects like Industrie 4.0, which encompass both the cyber and physical worlds, will attempt to tackle the world's continuity productivity shortfall. It is a pressing task, made all the more urgent by COVID-19. Had business moved with more alacrity and determination when it had the opportunity, it would be in a different place. Those that missed the boat will have the motivation to prepare themselves better for future crises."
Another individual keeping a close eye on the situation is Enrico Krog Iversen, founder and CEO of OnRobot, based in Odense, Denmark, which manufactures "end effector" devices such as grippers and sensors for robot arms. He confirms that manufacturing companies are now definitely "reaching out to the integrators" for advice on how they can increase their use of automation to ensure they will be better prepared for any future pandemics.
Before he founded OnRobot, Iversen set up Universal Robots, also based in Odense, one of the major global suppliers of cobots, a type of automation that he says is particularly pertinent to present circumstances. He explains that the ease with which cobots can be reprogrammed has two important implications. The first is that it facilitates the "rapid reconfiguration of production lines" to allow for the increased physical separation of people that coping with the virus demands. The second is that it allows for the equally rapid introduction of new products which the pandemic has created a demand for.
Iversen believes that when the crisis is over, the demand for cobots will be greater than for more conventional robots. He explains that,
"[Such machines are] much easier and faster to deploy in existing factories because they take up less space and their deployment does not impede current production as much."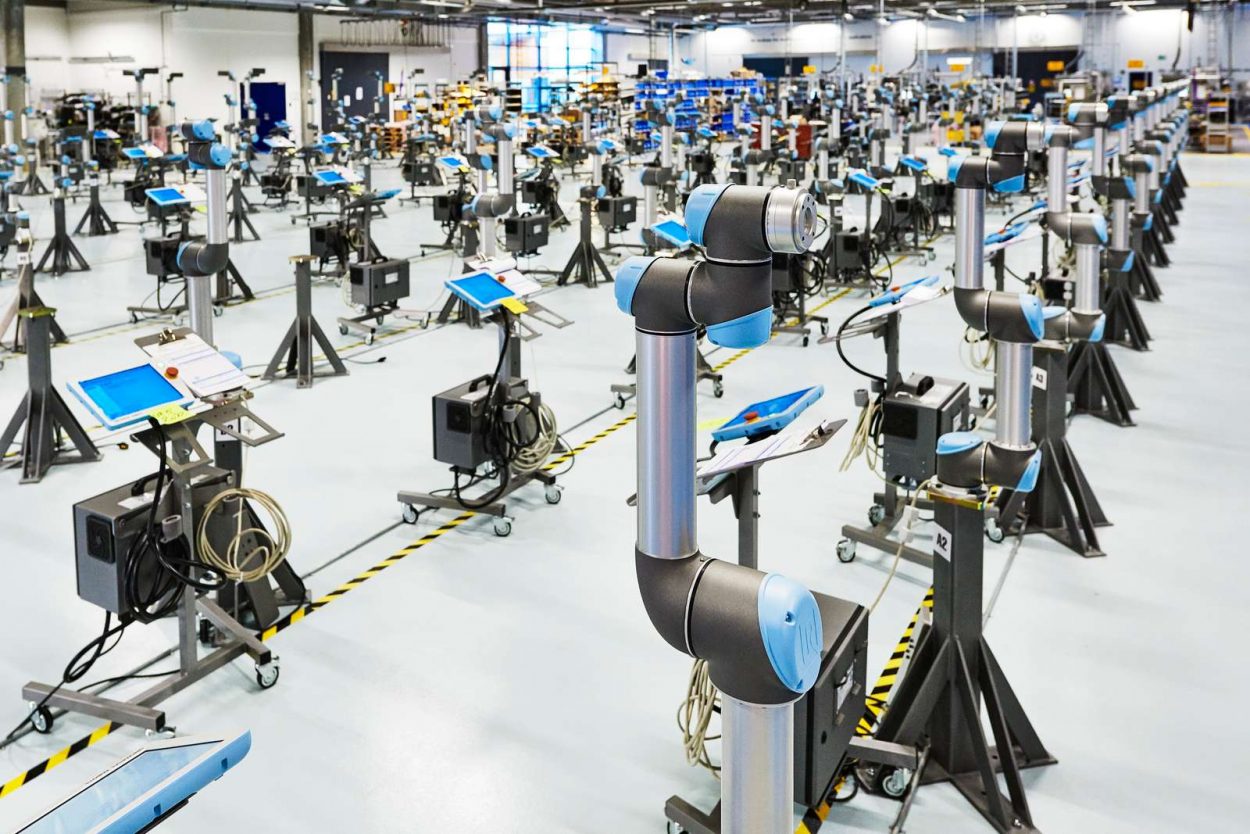 David Bicknell confirms this idea:
"Inside China's COVID-19 clogged supply chain and beyond, it's clear that preventing future plant shutdowns means making a greater investment in robotics and automation. In recent years, China has bought more robots than any other country, especially collaborative robots. It will now have to start putting them to work."
So will the pandemic accelerate automation? For Bicknell, it will take some time.
"By the time it expires, COVID-19 may have served to at last accelerate an investment in factory automation when the global economy eventually rebounds. But that will take a while."
Keeping the Workplace Safe With Automation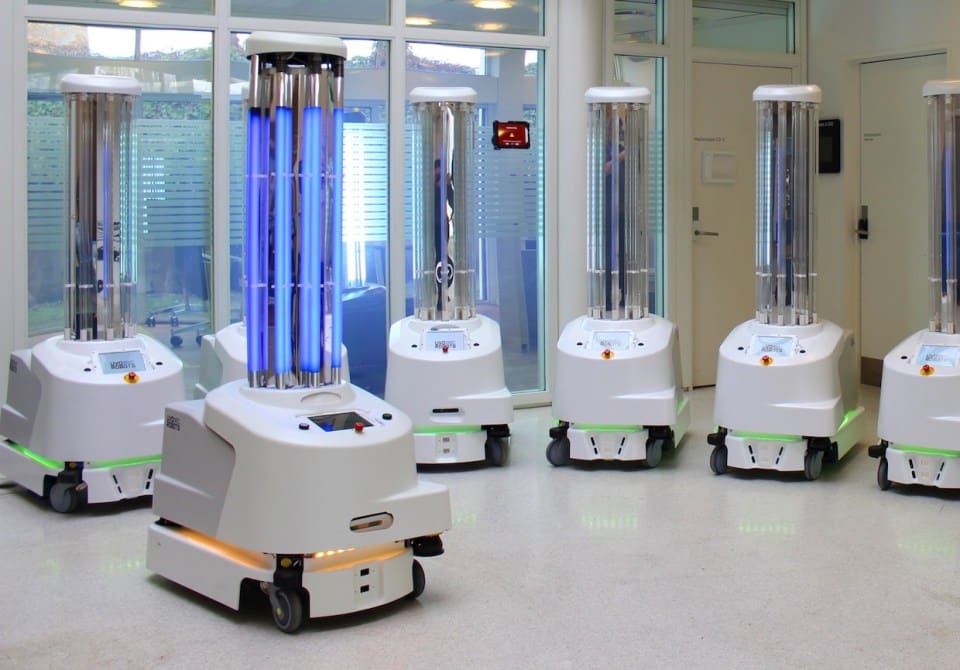 Meanwhile, another robotics company in Odense may have a machine that could prove useful in helping production facilities remain safe places to work despite the virus. UVD Robots builds machines that use an autonomous guided vehicle (AGV), much like those commonly found in industrial environments, as the base for an array of ultra-violet (UV) light transmitters that can can destroy viruses.
CEO Per Juul Nielsen confirms that UV light with a wavelength of 254nm has a germicidal effect at a range of about one meter, and the robots have been used for this purpose in hospitals in Europe. He says that one of the machines could typically disinfect a single bedroom in about five minutes while paying particular attention to "high-touch" surfaces such handrails and door handles.
But, interestingly, Nielsen also confirms that,
"The company has now started to receive orders for non-healthcare environments such as airports, offices, warehouses and production facilities."
So robots may soon not just work with people in manufacturing tasks, but actually help make a range of impacted workplaces safe places to be as well.
Disinfection, Social Distancing Wearables… How Can Technology Ensure a Safe Workplace?