Ammonium nitrate is the product suspected to be the cause of the two explosions that happened yesterday in Beirut, Lebanon. This oxidant is used as a basis for many nitrogen fertilizers and must be stored under strict conditions. It has already been the cause of other tragedies, such as the explosion in a shed at the AZF plant in Toulouse, France in 2001.
At least 113 people (temporary death toll) have been killed and 4,000 others are injured after two explosions took place yesterday on the port of Beirut, the capital of Lebanon. The blast, which caused a gigantic mushroom in the sky, was felt by the United States Geological Survey to be an earthquake of magnitude 3.3.
In the aftermath of the blast, ammonium nitrate is suspected to be the cause of the disaster. According to the Lebanese Prime Minister Hassan Diab, about 2,750 tonnes of this white, odorless salt were stored in the exploded warehouse in the port of Beirut.
What is Ammonium Nitrate?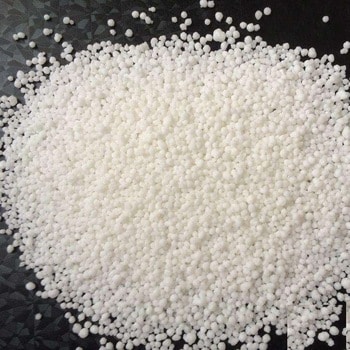 Ammonium nitrate (chemical formula NH4NO3), which has the form of a white powder or granules, can be used to manufacture explosives or homemade bombs when mixed with fuel oil. This was the case for example for the Oklahoma-City bombing in 1995, killing 168 people. It is also a common ingredient for fertilizers that farmers buy in big bags or in bulk. Every year, millions of tonnes of ammonium nitrate are produced.
This product is highly soluble in water and is harmless as long as it is not heated too much. It is an oxidizing agent, i.e. it allows the combustion of another substance that is already on fire. In other words, detonation is only possible with contamination by an incompatible substance or an intense source of heat.
Under the effect of a high temperature (at least 210°C), this rather dense solid suddenly decomposes into different gases in a reaction that releases an immense amount of energy and creates a shock wave with this monstrous blast effect that the videos taken in the Lebanese capital have clearly shown. The red cloud observed shortly after the explosion is characteristic of nitrogen oxides.
A fire, overheated pipes, faulty electrical installation or lightning can be enough to trigger such a chain reaction. But for an explosion to occur, experts point out, large volumes of ammonium nitrate are also needed.
A Product to Be Stored Under Strict Rules
Whether destined to become an ingredient for fertilizer or a component for explosives, ammonium nitrate's hygroscopic nature requires a controlled environment. Therefore, storage must follow strict rules to isolate ammonium nitrate from flammable liquids (petrol, oils…).
Why was it stored in a warehouse in central Beirut? The reasons for the presence of this stock of ammonium nitrate and the exact conditions of its storage are still unclear on Wednesday 5 August. But during an emergency meeting of the Higher Defence Council, Lebanese Prime Minister expressed his anger:
"It is unacceptable that a cargo of ammonium nitrate, estimated at 2,750 tonnes, has been present for six years in a warehouse, without precautionary measures!"
Not the First Time…
It is not the first time that ammonium nitrate is responsible for such a catastrophe and the list of disasters caused by this fertilizer is unfortunately long.
In the UK
The first known disaster involving this fertilizer occurred on April 2, 1916. On that day, in Faversham (United Kingdom), a fire broke out in the blowing snow of an ammunition factory and blew up a stockpile of TNT and ammonium nitrate, killing 115 people, including the entire fire brigade fighting the fire at the time of detonation.
In Germany
In Germany in 1921, 561 people died at the BASF plant in Oppau, when engineers used dynamite, as they had been accustomed, to disintegrate a block of several thousand tonnes of ammonium sulfate and nitrate that had become encrusted. The explosion was heard some 300 km from Oppau.
In France
In France in 2001, the explosion of a stockpile of around 300 tonnes of ammonium nitrate at the AZF plant in Toulouse killed 31 people. The cause of the explosion was the bad storage conditions involving moisture and mixed products.
In the US
More recently, in 2013, in Texas, an explosion at the West Fertilizer plant, also related to ammonium nitrate, killed 15 people after a arson.
Since these catastrophes, many European countries are now requiring calcium carbonate to be added to ammonium nitrate, to create calcium and ammonium nitrate, which is safer.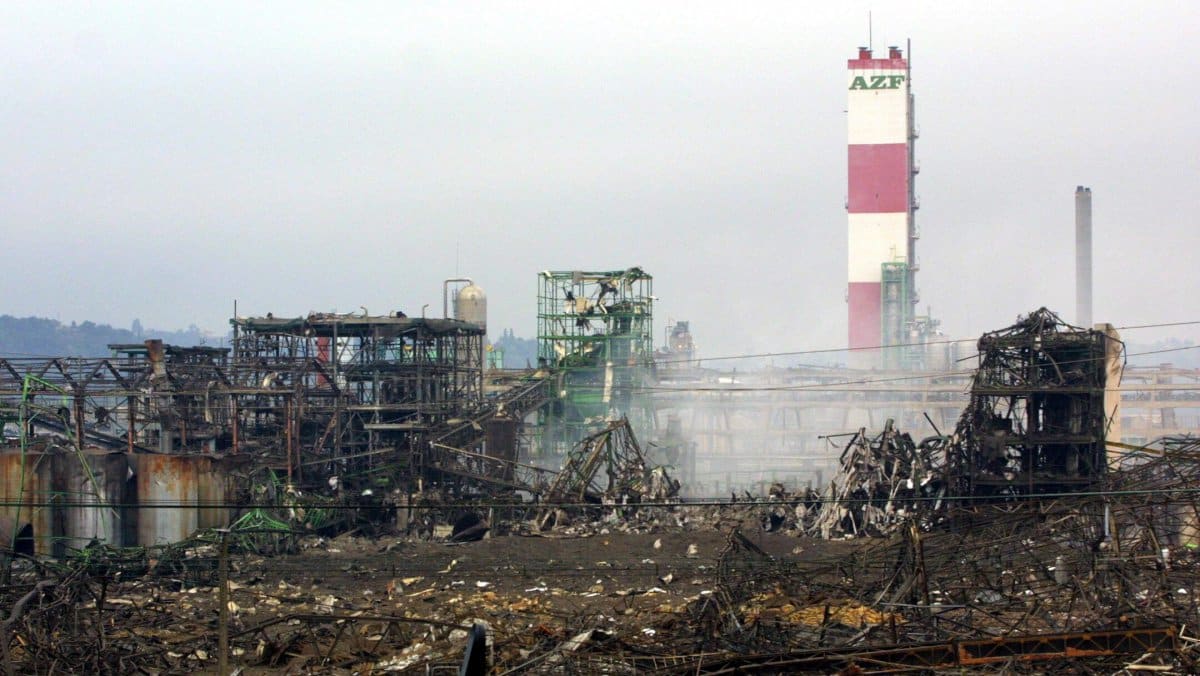 How to Safely Store Ammonium Nitrate?
The Domes
Ammonium nitrate must be perfectly insulated so that it is never in contact or near flammable and corrosive liquids. A dome for waterproof, temperature-controlled bulk storage could be a solution to store this dangerous product.
This solution has many advantages:
Domes are covered with PVC panels which prevent the whole dome from exposure to moisture. Therefore, the dome's insulated nature is guaranteed with the risk of heating or cooling eliminated.
Thanks to the panels that seal out moisture, the dome can direct the energy of a potential deflagration event away from people and equipment.
Lastly, unlike silos, domes don't have roof beams so they do not collect dust which could contribute to a fire.