Zipline is a Silicon Valley-based drone-delivery start-up that is already operating a fleet to convey blood, vaccines and medical supplies to rural areas in Ghana and Rwanda. Today they are at the forefront of the battle against COVID-19 in Africa and could also soon be in the US.
The African continent seems to be doing much better than Europe or the United States in the fight against COVID-19. While Africa hosts 17% of the world's population, it only recorded 63,325 cases of contamination (1.4% of the world total) and 2,290 deaths (0.7%), according to the latest daily bulletin issued today May 11th by the African Center for Disease Control and Prevention (Africa CDC). However, even if the pandemic is not progressing in Africa as rapidly as in the rest of the world, John Nkengasong, the Africa CDC director, is still calling for continued vigilance. Besides, the World Health Organization also warned that African countries were not getting accurate figures on the extent of the epidemic due to a lack of capacity to conduct mass testing.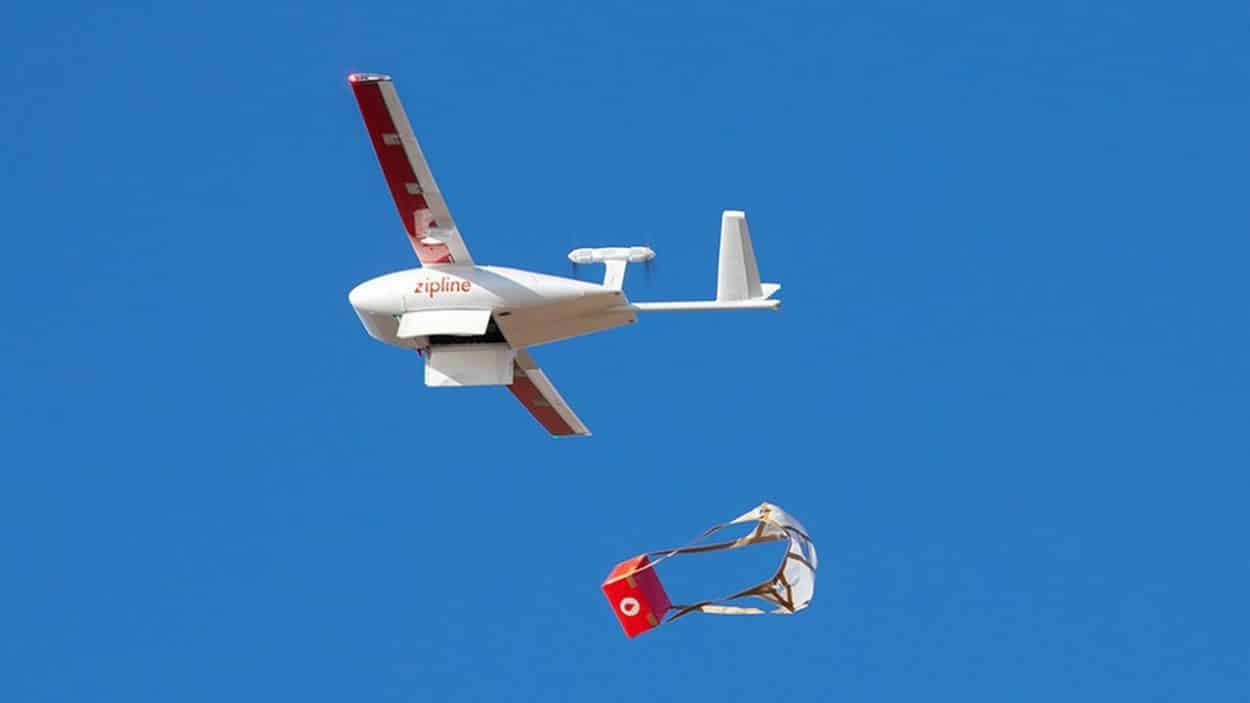 Drones For More COVID-19 Tests
This is where California-based start-up Zipline comes in. On April 17, as the coronavirus was circulating in Ghana, Zipline started collecting test samples from patients at rural health facilities and delivering them to medical laboratories in the country's two largest cities, Accra and Kumasi, in less than an hour. Usually, Zipline's drones can convey vital packages to hospitals located up to 85 km away. But what they have been doing in Ghana is a first. This is the first time that autonomous UAVs have been used to make regular long-distance deliveries to densely populated urban areas to deliver COVID-19 test samples
For several years now, Zipline has pioneered medical deliveries to remote communities in Rwanda and Ghana using autonomous drones. Many African countries face daunting logistical issues with infrastructure networks frequently in poor condition and local terrain, with its sizeable lakes, rivers, forests and mountains, presenting severe obstacles. Last September, we had the chance to visit one of Zipline's bases in Rwanda, outside the capital Kigali, and followed blood supply deliveries to remote hospitals.
Everything goes through new technology. Healthcare workers order their supplies (blood, vaccines, other medical supplies) by SMS. A lightweight drone takes off from one of Zipline's distribution centers, with the package placed inside a parachute in the belly of the drone. When the drone reaches its destination, it just drops the parachute and a healthcare worker collects it. All this takes about 30 minutes on average.
Watch our video from Rwanda (September 2019)
Zipline's CEO Keller Rinaudo said in a statement,
"Using contactless drone delivery to transport COVID-19 test samples will allow the government to respond to the pandemic more quickly and help save lives."
Delivering COVID-19 test samples by route can take hours or even days. A delivery truck needs to collect sufficient samples from the hospitals before returning to the city, which compromises the ability to respond quickly. There is also a risk that the samples will be damaged during transport, especially if the cold chain is interrupted. Zipline's drones are therefore a better option. They also allow health authorities to monitor the progress of the pandemic in near real time, enabling them to react more quickly when an outbreak occurs. This frees up beds for patients who need them and reduces the risk of exposure for uninfected patients who need care.
Over the next 18 to 24 months, treatments and vaccines will become available. In a new statement on their website, Zipline announced that:
"[Their medical drones] could help make sure distribution is targeted in real time, on a national scale, to the people and populations that need it most, helping to save lives and prevent further outbreaks."
---
---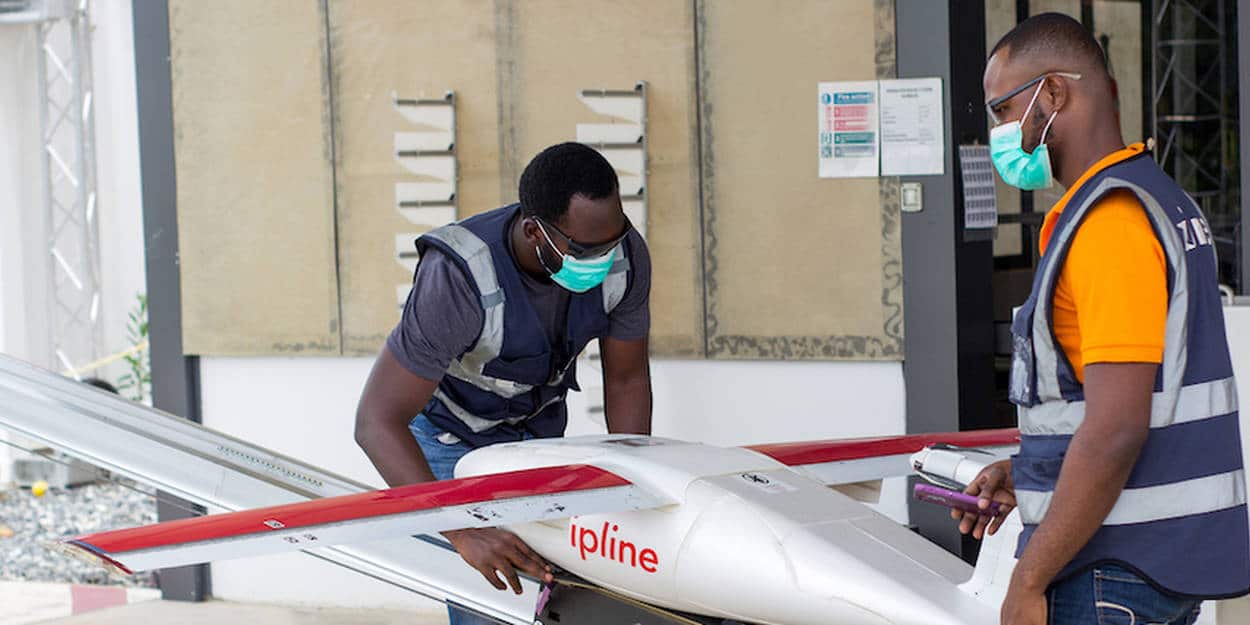 More Tests in Africa
70,000 tests have already been conducted in Ghana, which is the highest testing rate in Africa. As a result, the Africa CDC has announced it will deploy one million coronavirus test kits to fill the continent's big gap. Nigeria, with a population of over 200 million people, has conducted 6,000 tests, while Ethiopia, with a population of over 100 million people, has tested 5,000. Kenya's Ministry of Health announced that it would begin mass testing in the hope of controlling the spread of the virus. So far, 13,872 people have been tested for COVID-19 since the first case was reported in the country on March 13. South Africa, which has the highest number of coronavirus infections in sub-Saharan Africa, has also launched mass testing.
Keller Rinaudo, also told CNN Business that Zipline's centers in Ghana have stocks of PPE and other COVID-19 supplies:
"We are stocking a whole bunch of COVID-19 products and delivering them to hospitals and health facilities, whenever they need them instantly."
Zipline has no commercial operations in the United States, despite the fact that it was founded in the Silicon Valley. However, their drones could be used to deliver PPE and medical supplies in their home country. In the coming weeks, Zipline will partner with Matternet and Flytex to convey medical supplies to three cities in North Carolina.