A few weeks ago, we wrote about the different surveillance technologies used in China to track down possible cases of coronavirus. These included drones, mobile applications, QR codes and AI bots. The same kinds of technology are now being considered in Europe and the United States as the virus continues to spread. This is raising concerns about data privacy.
The idea is simple. Since the highly virulent coronavirus spreads with the movement of populations, by using personal data generated by our smartphones, we could curb the pandemic. This strategy was first implemented in China where the authorities used the mass of digital personal data to first understand how the virus was progressing, and then take quarantine decisions. Taiwan, South Korea and Singapore also made the choice to monitor citizens' movements. Their geolocalized data were systematically cross-referenced with health data. And it seemed to work as those countries were able to curb the epidemic. As the virus spreads outside Asia, this strategy is being implemented in the rest of the world.
US in Talks with Tech Giants
The US government announced that it was in talks with tech companies like Facebook and Google on how to use smartphone location data to fight the spread of Covid-19.
For the moment, the Trump administration is interested in collecting generalized location insights that could alert of any changes in highway traffic patterns or grocery store visits for example. But some fear that the government starts asking for more information which could pose privacy risks.
Two US data companies, X-Mode and Tectonix showed the tracking location data from the phones of people who visited a beach in Florida, in March, including spring breakers. The result of their tracking, posted on Twitter, showed where people went after they left the beach and how they spread the virus out all across the US, including New York City, which is the new epicenter.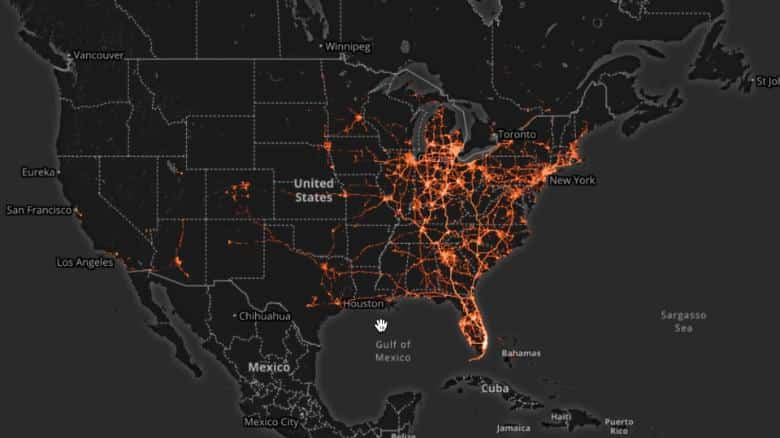 The Shin Bet is Talking to You
In Israel, Prime Minister Benjamin Netanyahu has authorized Israel's internal security agency Shin Bet to use cellphone location data to stem the coronavirus for the next 30 days. The Israelian domestic spy agency is mainly known for monitoring the Israeli-Palestinian situation. It is now in charge of locating people who could be infected and message them. Hundreds of Israelis have already received a text message such as the one below,
"Hello. According to an epidemiological investigation, you were near someone sick with the coronavirus. You must immediately isolate at home [14 days] to protect your relatives and the public. This information will be used only for this purpose and will be erased when no longer needed. Sincerely, public health services."
The UK Virus Tracker
In Europe, some operators such as Telecom Italia, Telekom Austria, Orange (France) and Deutsche Telekom (Germany) have been asked to deliver anonymous data to authorities to map subscribers' movements, in agreement, they say, with European data protection regulations.
In the UK, a team of researchers from the British University of Oxford has started developing a mobile application that permanently geolocates the owner of a smartphone If he or she is diagnosed positive for Covid-19, the application immediately notifies all the users of the application who have been in close contact with him or her. Depending on their degree of proximity, the application tells the infected person to go into total confinement or simply to maintain a safe distance from people they meet. It may also give directions to the authorities so that they can disinfect the places where the contaminated person has gone.
For Professor Christophe Fraser from Oxford University's Big Data Institute, Nuffield Department of Medicine:
"Coronavirus is unlike previous epidemics and requires multiple inter-dependent containment strategies. Our analysis suggests that almost half of coronavirus transmissions occur in the very early phase of infection, before symptoms appear, so we need a fast and effective mobile app for alerting people who have been exposed. Our mathematical modeling suggests that traditional public health contact tracing methods are too slow to keep up with this virus."
The Oxford team is currently working with the UK National Health Service. According to the researchers, this application could make it possible to curb the epidemic without paralyzing the country.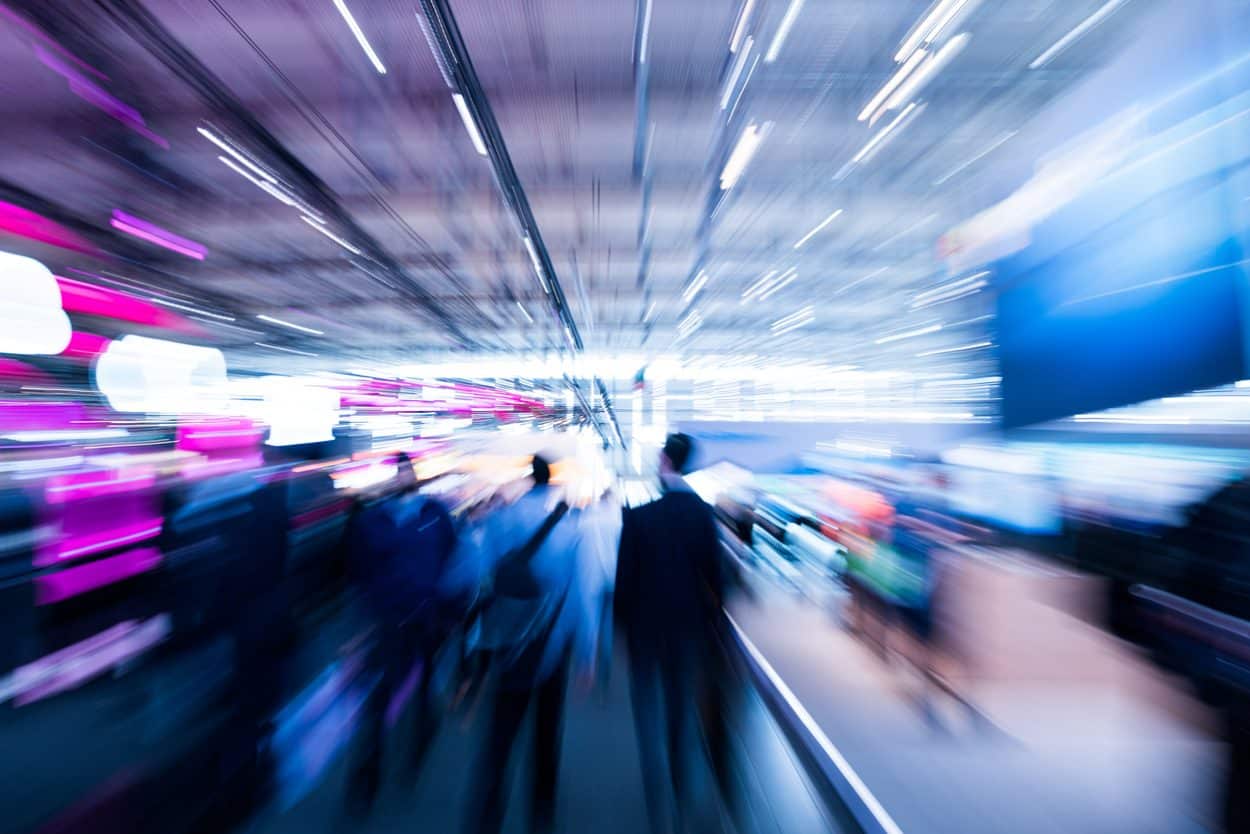 For Dr. David Bonsall researcher at Oxford's Nuffield Department of Medicine and clinician at Oxford's John Radcliffe Hospital,
"Our finding confirms that not everybody has to use the mobile app for it to work. If with the help of the app the majority of individuals self-isolate on showing symptoms, and the majority of their contacts can be traced, we stand a chance of stopping the epidemic. To work, this approach needs to be integrated into a national programme, not taken on by independent app developers. If we can securely deploy this technology, the more people that opt-in, the faster the epidemic will stop, and the more lives can be saved."
This app reminds us of the close contact detector app that was launched by the Chinese government last February to inform users of potential contact with a person infected with the coronavirus or suspected to be. The application was developed by China Electronics Technology Group Corporation and is using private data collected by different Chinese authorities. To apply, users must scan a QR code on mobile applications. After registering with a phone number, they must enter their name and national identification number to find out if they have potentially been in "close contact" with an infected person. If this is the case, the user is asked not to leave their home and to notify the local health authorities.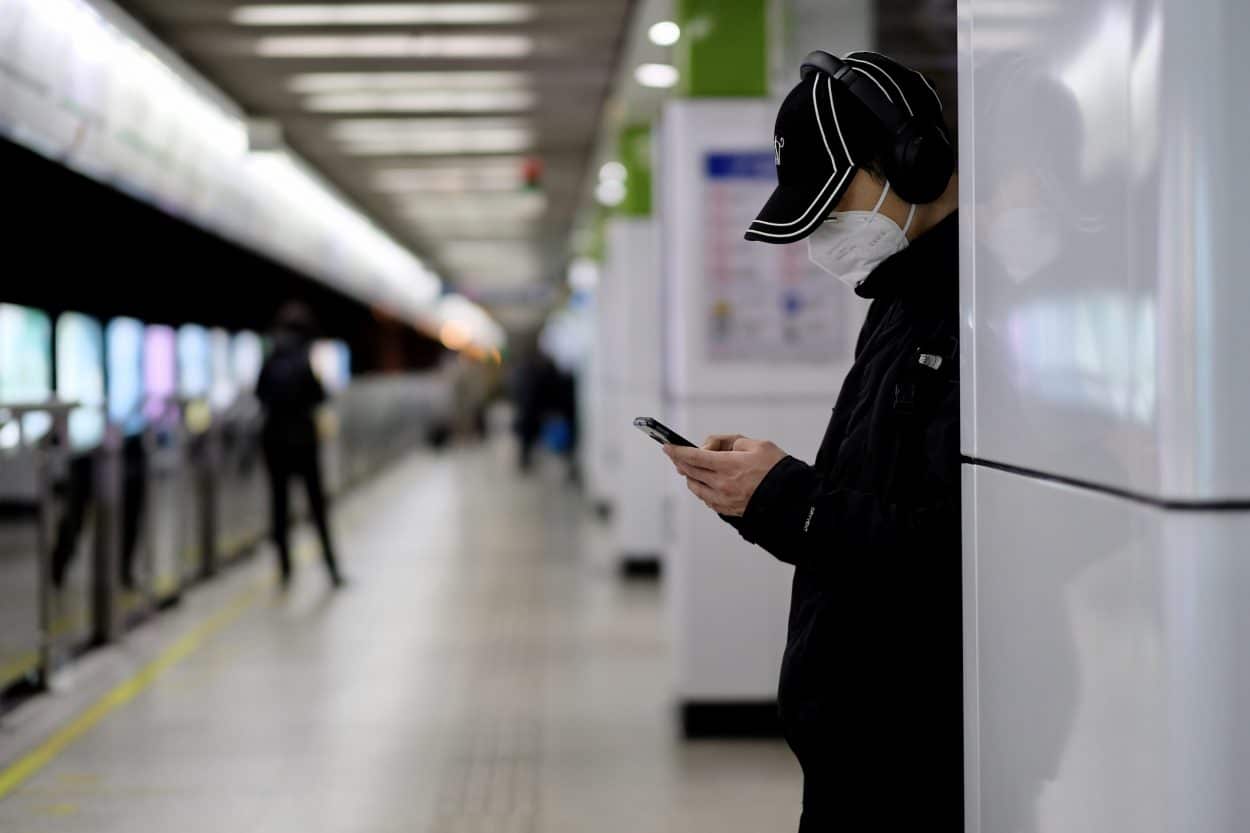 What About Data Privacy?
For Lynnette Luna, Principal Analyst at analytics company GlobalData, this global health crisis may now alter the future of data privacy in the name of public safety.
"Geolocation data will be used to trace the movement of citizens that test positive for the virus and identify people who should be quarantined. The government will direct people via text message to quarantine themselves immediately if they have come in contact with infected individuals. The move has spurred debate about the legal and ethical implications of the government tracking its citizens."
The World Health Organisation reckons technology plays an important role in tackling Covid-19 but calls for privacy focus and security regulations. At a press conference held yesterday, Michael Ryan, executive director of the body's Health Emergencies Programme, said that the pandemic is the first "in which the full power of information, technology, social media, AI" has been employed.
"We do always have to have in the back of our minds, especially when it comes to collecting information on individual citizens or tracking their whereabouts or movements, that there are always very serious data protection implications."
For him, the technologies deployed to fight the virus must "never step beyond the principles of individual freedoms."
Apart from geolocation, other surveillance technologies are increasingly being implemented in countries that are severely affected by the coronavirus. France has started deploying drones in several cities of the country such as Nice or Paris to help enforce coronavirus restrictions. Equipped with loudspeakers, these drones can deliver messages to people who would not respect quarantine regulations.
Authorities are now thinking about equipping drones with thermal cameras to take people's temperatures as Chinese authorities did in Wuhan.