Shoring, utilizing steel tubes, constitutes a pivotal element in the realm of construction and manufacturing. Its primary function is to offer transient support to structures at different stages of development or when foundational integrity is compromised.
Shin Nakamura is the owner of Daiwa Steel Tube Industries and a partner of Industrial ML.
Steel tubes are often the weapon of choice in shoring because they enable the construction of structures that are not only lighter but also more robust compared to their timber counterparts. This reduces the need for support pillars and frameworks. Besides, the specific properties of steel can be altered (hardened, annealed, tempered, etc.) to match different requirements, making it a valuable asset within the construction and manufacturing industry.
Shoring systems have evolved massively, from open-cut and timber sheeting hundreds of years ago to the diverse set of steel and aluminum shoring equipment available today. In this article, we will delve into the mechanics of shoring using steel tubes and how it provides manufacturers and construction companies alike with a sustainable method to support various buildings.
Enhancing Stability with Steel
One of the most significant advantages of steel in shoring is its exceptional strength-to-weight ratio. High-tensile steel sheets have often supported seismic-resistant buildings. In earthquake-prone regions, engineers use steel tube moment frames that can absorb and dissipate seismic energy, thereby protecting the building from damage during earthquakes. These frames provide a flexible yet robust solution to ensure occupants' safety and preserve the structure's integrity.
Several iconic buildings worldwide stand as a testament to steel's significance in construction. For instance, the World Trade Center in New York, built in the late 1970s, employed steel from Japan due to its reliability and cost-effectiveness. In Japan itself, the Tokyo Skytree is a communications and observation tower that soars above the city skyline, known for its impressive steel tube design.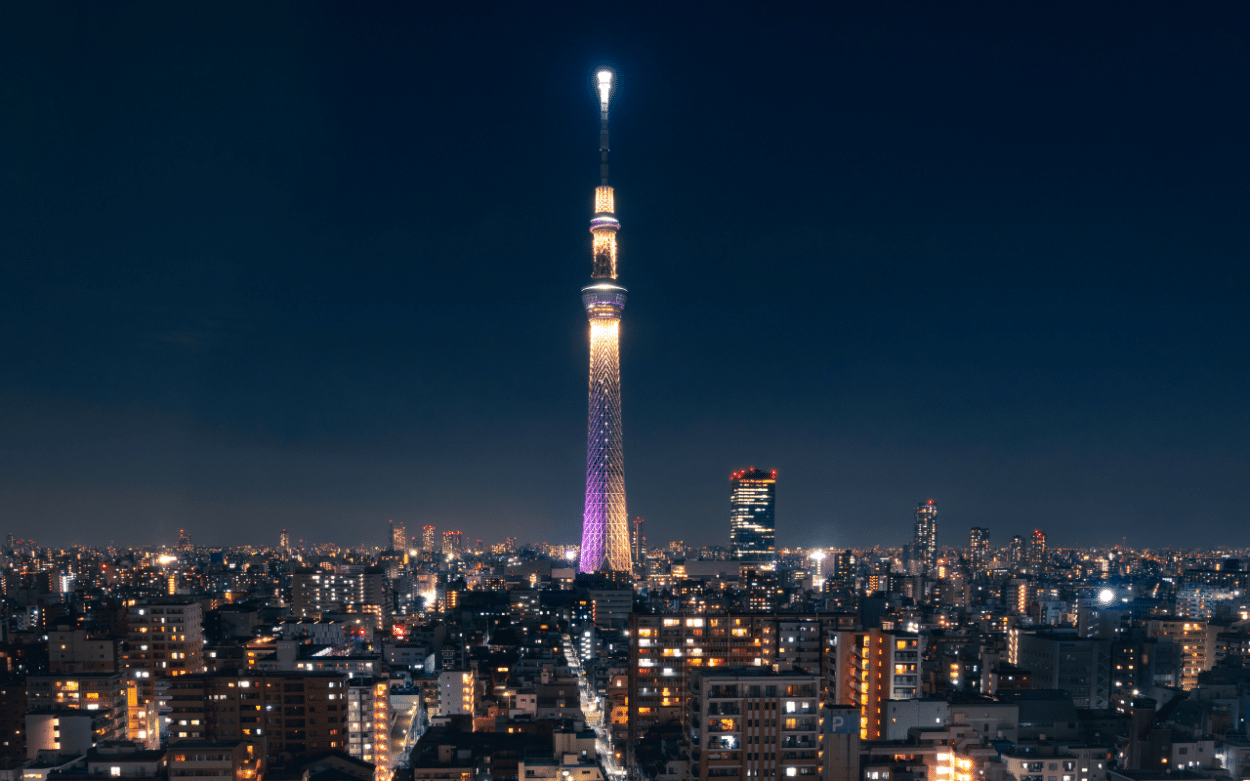 Innovative Applications of Steel Tubes
Beyond towering skyscrapers and iconic structures, steel tubes play a crucial role in enhancing building stability across a spectrum of applications, spanning from the stadiums that host our entertainment to the dams that sustain our water systems.
Consider sports arenas and exhibition halls, for instance. Steel tubes are instrumental in creating large-span roofs that provide vast open spaces without intermediate supports. This more permanent and decorative shoring design allows for unobstructed views and ample space for various events.
Another notable application lies in the realm of soil excavation. According to Persistence Market Research, the global market for trench shoring systems is projected to reach a substantial $4.05 billion by 2024.
Each type of soil—whether it be clay or rocky—presents its own set of unique challenges. Factors such as the hole's gradient, the existing wall type, and equipment accessibility all necessitate careful consideration. This is where the concept of 'soldier pile and lagging'—vertical steel pipes and concrete panels that line the sides of the excavation—comes in. The piles are drilled into the perimeter while the lagging resists the load of the soil. This is a highly specialized and difficult procedure that benefits from the inherent strength of steel.
Shoring for Sustainable Practices
Today, shoring can also play a crucial role in sustainable construction. Steel props and frames used for shoring can be made from entirely recycled steel, contributing to the circular economy and reducing the demand for new resources.
Moreover, innovative shoring systems are being developed with a focus on reusability and efficiency in mind. Modular shoring is a design process that accounts for easy assembly and disassembly, enabling the same shoring components to be used for multiple projects, minimizing waste and promoting sustainability.
However, it should be noted that there are some challenges that engineers and architects face. While steel is a highly durable material, exposure to harsh environments and moisture can lead to rusting. This is where the application of a protective coating is crucial to extend the lifespan of these components and maintain their structural integrity.
The future of shoring with steel tubes is promising as material science advancements continue to drive innovations in steel technology. Researchers are constantly looking into new ways to enhance the performance of steel through various alloy and heat treatments. With the construction and manufacturing industries continuing to prioritize sustainability, shoring with steel tubes can contribute to more sustainable building practices.