Peugeot leverages 3D printing company Stratasys' 3DFashion technology to create visually impactful interiors incorporating 3D-printed patterns on velvet. According to the company, this integration achieves a level of resolution that would not have been possible with other traditional decoration techniques.
French automaker Peugeot has integrated Stratasys' innovative 3DFashion™ technology into the interior of their new concept car, Inception. The seats are for example covered in a velvet made from 100% recycled polyester. Extending to the floor, it showcases 3D patterns created using Stratasys' 3D printing technology.
The Inception concept car represents the first design manifesto led by the brand's Design Director, Matthias Hossann. The car features an interior design described by the company as "revolutionary," created using advanced 3D materials exclusively produced with Stratasys J850™ TechStyle™ 3D printers.
For Maud Rondot, CMF Designer, Advanced Design Team at Peugeot,
"At Peugeot, we love to combine function and aesthetics. Our goal for the seats of the Inception concept car was to modernize the velvet material and break the design boundaries by extending it to serve as the floor carpet, creating a strong visual impact."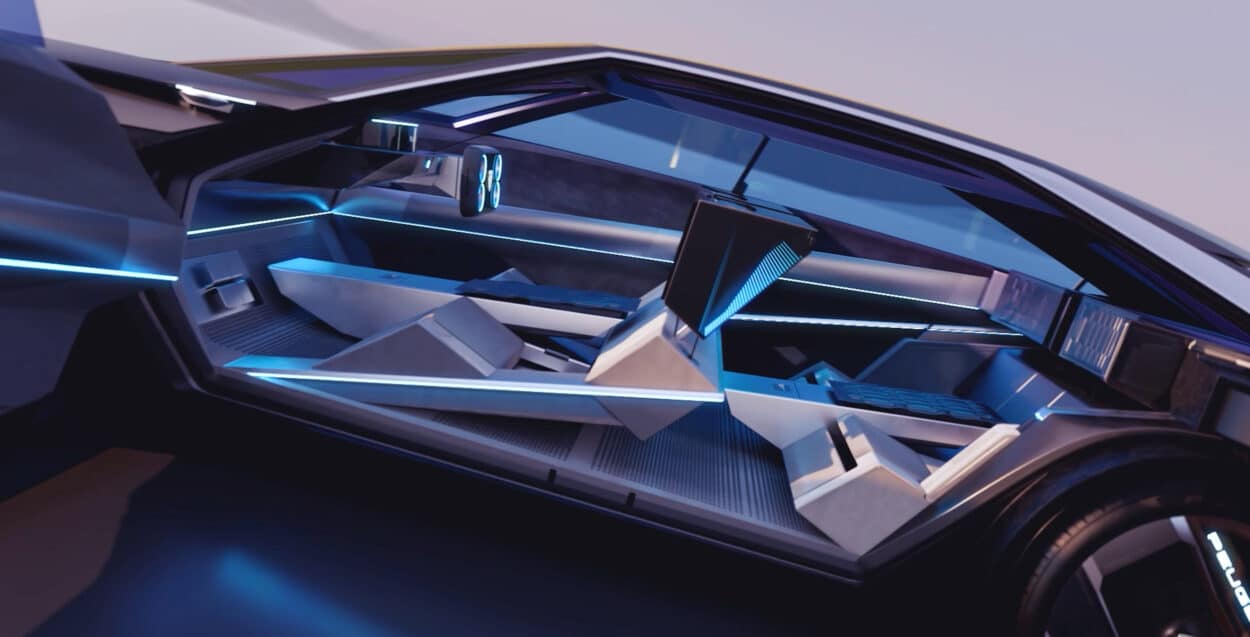 3D Printing Velvet
According to Maud Rondot, where the floor surface would typically be treated with a protective coating, the Inception concept car utilizes direct 3D printing on textiles to provide a unique convergence of functionality, texture, and aesthetics. She believes that this would not have been possible with other technologies.
"While we can achieve relatively flat designs with current embellishment methods, creating thickness and height is not possible. That's why we turned to Stratasys, and it was through their exclusive 3DFashion technology that we were able to directly 3D print on the flexible material."
One of the key aims of the Inception concept car was to capture the relationship between materials and light. The Peugeot Advanced Design team needed to use materials that were not only suitable for the car's distinct appearance but also capable of embodying the brand's vision for future electric vehicles.
Therefore, Peugeot worked on unique material effects. The metallic shade chosen for the velvet responds to both visual and symbolic concepts, capable of playing with light while conveying a more futuristic image. The Stratasys J850 TechStyle 3D printer was used to create semi-transparent "micro-architectures."
Maud Rondot also added:
"Instead of covering the entire fabric strip, it made more sense to leave the velvet visible. 3D printing allowed us to easily modify and reprint the files, but its durability and efficiency were also crucial, as this technology eliminates the need for molds, which is revolutionary in terms of industrialization."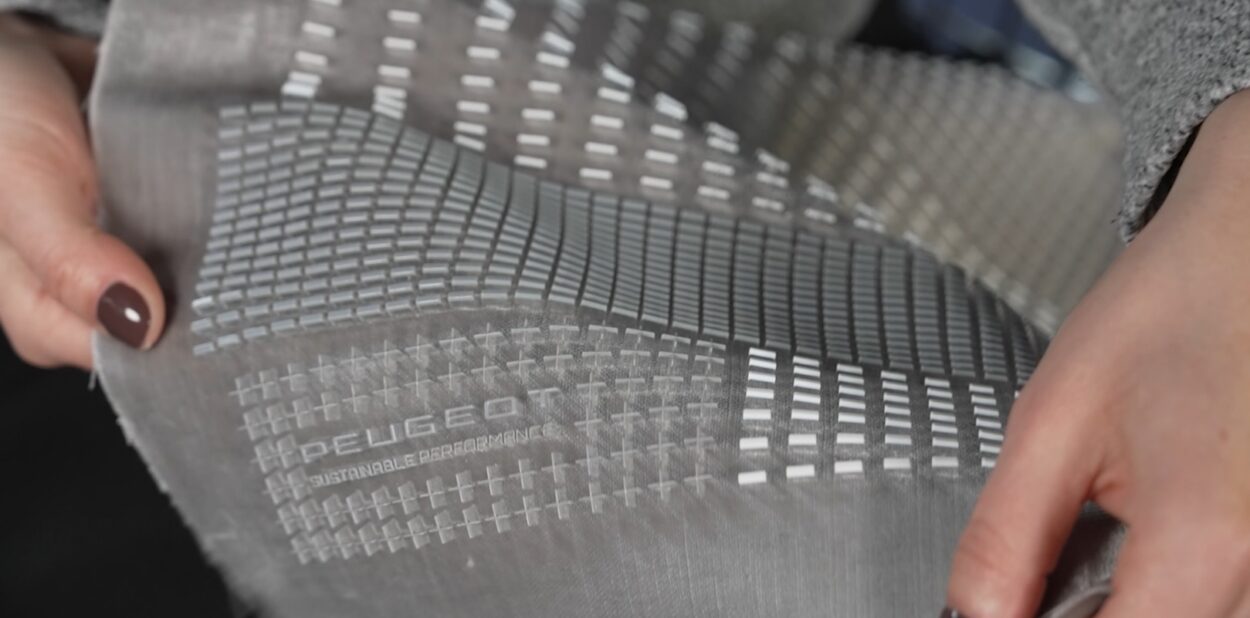 3D Printing Cables in EVs
In recent years, 3D printing has emerged as a crucial technology with the potential to revolutionize various industries, and Evs in particular, have started to benefit significantly from it.
One of the key advantages of 3D printing in the context of EVs is its ability to enable complex and customized designs. 3D printing allows for the creation of intricate and lightweight parts with intricate geometries, which can enhance the overall performance and efficiency of electric vehicles.
In an interview with DirectIndustry, Fikret Kalay, Senior Manager for Autodesk Research's Manufacturing Industry Futures group, explained that
"For electric vehicles, generative design can help manage the number of electrical cables that run from the front to the back of a car. Today, this is manually assembled. Tomorrow, we could use 3D printing, and print the electrical networks directly on the parts of the car."