When it comes to alternative power for aircraft, some of the most exciting developments in aviation are emerging from the incredibly complex, multi-actor sub-20-seater market. Here, everything from helicopter-replacement air taxis to uncrewed air vehicles to pilot trainers to aerobatics aircraft and even small regional aircraft are under development.
Substantial progress is being made by France's Aura Aero, which is expanding from two-seater general, training, and aerobatics airplanes to a 19-seater regional hybrid-electric aircraft. At this month's Paris Air Show, Aura Aero made substantial progress on five key fronts: powerplants, electric charging infrastructure, certification, partnerships, and customers.
Integral, Integral S, Integral E and ERA
Aura Aero offers three versions of its two-seater aircraft, Integral: the aerobatics- focussed conventionally engined Integral R, the conventionally engined pilot trainer Integral S, and the newly-revealed electric Integral E model.
Its 19-seater hybrid-electric ERA, meanwhile, has an order book of varying firmness but totaling more than three hundred aircraft. ERA is a high-winged, eight-propeller aircraft that is among the most persuasive in the fairly wide field of sub-20-seater market electric regional aircraft.
Aura Aero plans for ERA to take its first flight in 2026 with entry into service in 2028. The airframer is planning to carry 19 passengers (with a nine-passenger business cabin option) or 1.9t of freight over a 1,600km range, with the ability to operate from short, unprepared runways.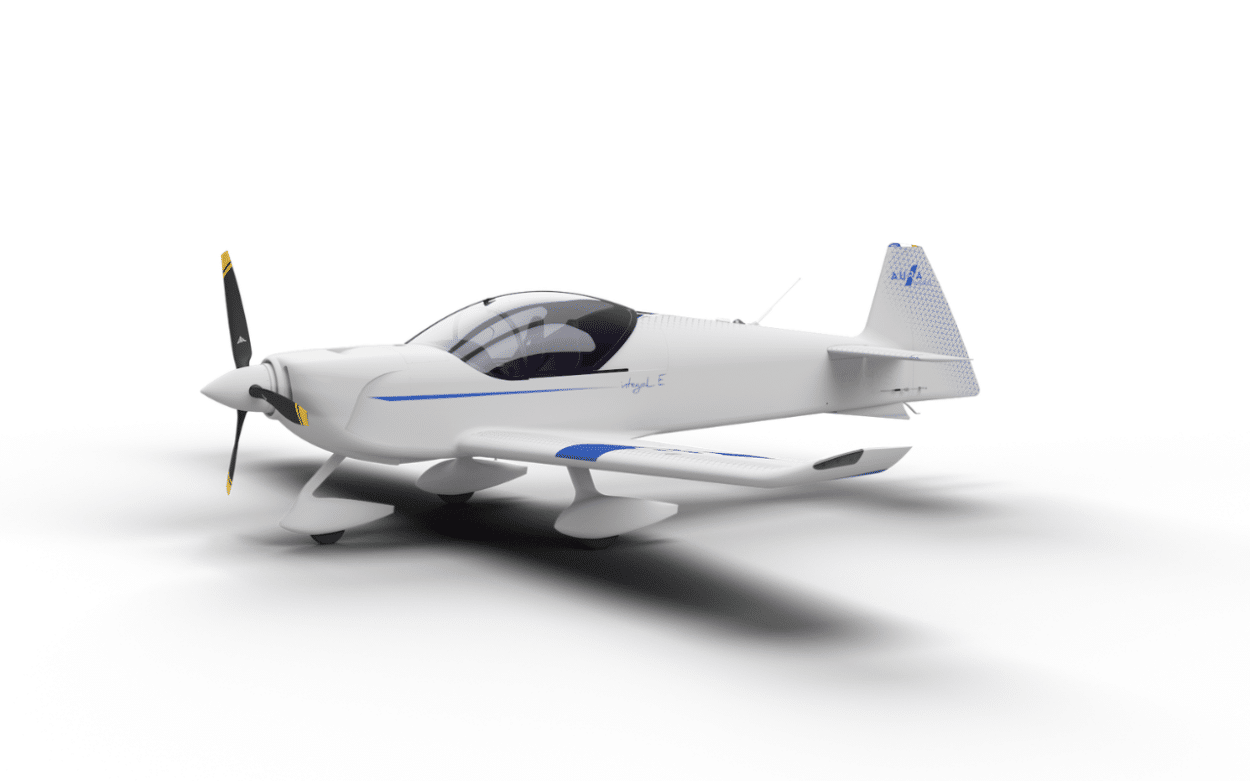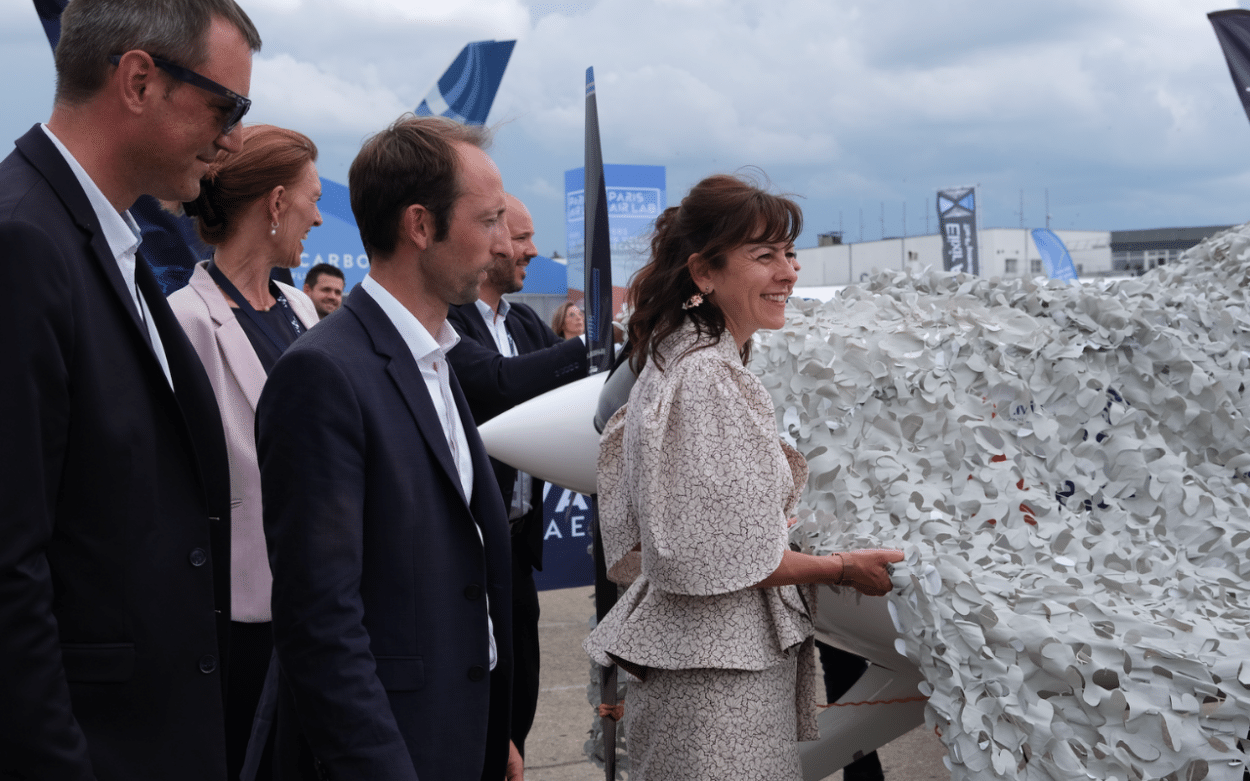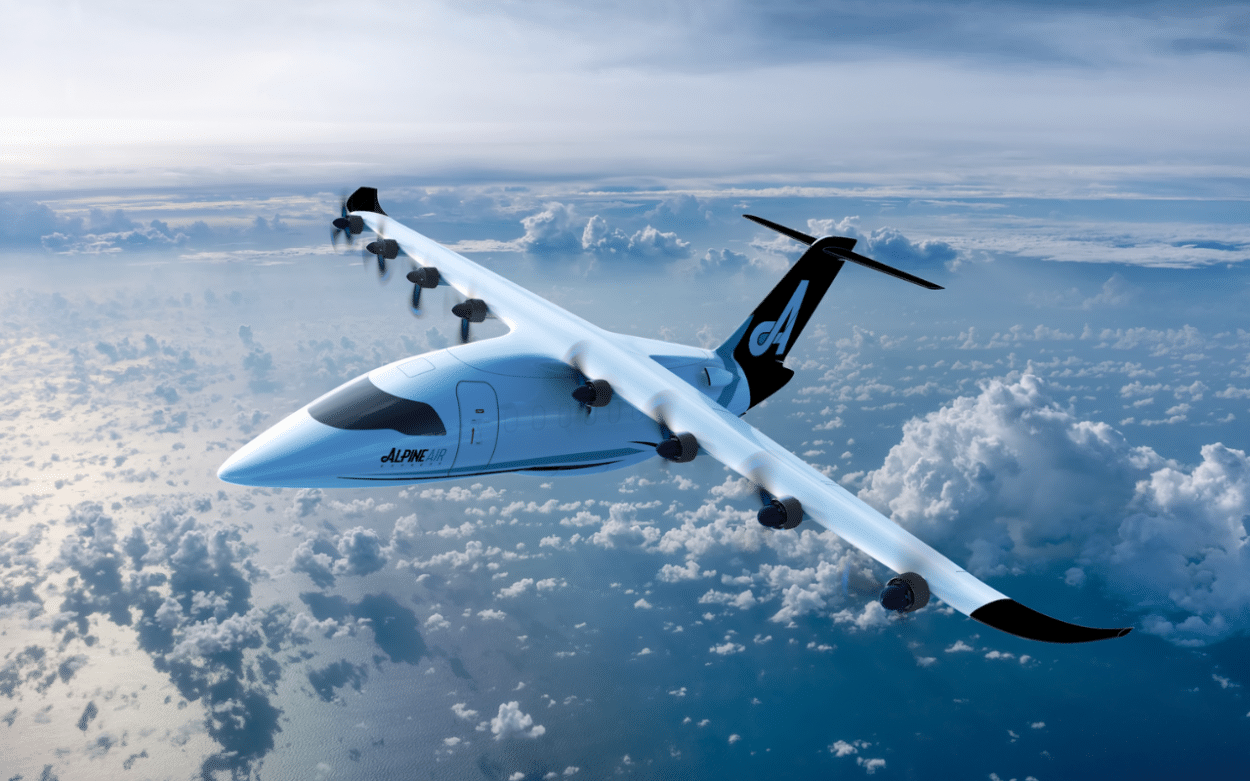 Charging the Aircraft
On the powerplant side, the company signed an agreement with powerplant specialists Safran to develop the engines on board, including integrating Safran's gas turbines with the electrical systems on board the aircraft.
French electric utility company EDF, meanwhile, is partnering on the charging of both of Aura Aero's product lines. On the ERA side, EDF and Aura Aero will define the infrastructure and methodologies for charging electric aircraft, especially around utilization and aircraft rotation and taking into account the different kinds of airfields and airports that the aircraft might use. EDF subsidiary IZIVIA, experienced in the automotive fast charging sector, will also collaborate on superchargers for the Integral E electric two-seater.
Also on the Integral side, there's a new development partnership with Airbus Flight Academy Europe, a full subsidiary of Airbus that provides training both for civilian cadets and France's armed forces. The academy will partner on the fully electric Integral E, which Airbus Flight Academy Europe chief executive officer Jean Longobardi said: "could become the first step to a broader partnership". The goal is to introduce electric aircraft into training for both commercial and military pilots.
Future Orders
On the back end, there's also a production and supply chain software partnership with enterprise tech specialists 4CAD Group. ERA also picked up orders across four continents, for:
8 further ERA models from Maltese private aviation provider Elit'Avia, increasing its orders from 20 to 28
an unspecified number of ERA for Gabon-based Afrijet
3 ERA from Philippine non-scheduled airline Asian Aerospace
4 ERA aircraft in their 9-seater cabin option from Pan Europeenne Air Service, a French airline based at Chambéry and Lyon-Bron
a collaboration with US-based regional cargo airline Alpine Air, which operates largely within the western US. The partnership will work together on developing a configuration of the aircraft to Alpine's needs, US FAA certification of the aircraft, as well as the operational and customer support services for the airplane