French startup Néolithe has come up with a novel idea to dispose of industrial non-recyclable waste that's more sustainable than traditional waste management: turning it into stone. Exactly as nature would over thousands of years, just way quicker. The startup, co-founded by father and son William and Nicolas Cruaud with the help of current CEO Clément Bénassy, devised a three-step process called Accelerated Fossilization.
Néolithe's ingenious concept challenges the conventional methods of waste disposal by mimicking the gradual transformation of organic matter into stone that occurs naturally over millennia. However, the startup's innovative process accelerates this geological process significantly, achieving sustainable outcomes within a fraction of the time.
A Three-stage Waste Fossilization Process
Néolithe's Fossilizer (as the company calls its machine) first shreds the pre-sorted industrial waste, turning it into a fine powder. Then the waste "flour" is mixed together with special binders formulated by Néolithe that enrich the material with minerals. As a last step, the paste is then pressed to obtain aggregates of desired shape and density. The process is entirely mechanical, requires no heating, and doesn't produce any additional waste.
Néolithe gave these final aggregates a trademark name, Anthropocite, and already has a few ideas for productively employing them. According to co-founder Nicolas Cruaud:
"The mineral aggregates resulting from the Accelerated Fossilization of waste are called Anthropocite. They can replace natural aggregates from quarries for non-structural concrete use without technical or environmental risk. The quality of non-structural concrete containing up to 10% of Néolithe aggregates has already been assessed by a positive Technical Evaluation of Products and Material (EPTM) by the CSTB (i.e., France's Scientific and Technical Center for Building)."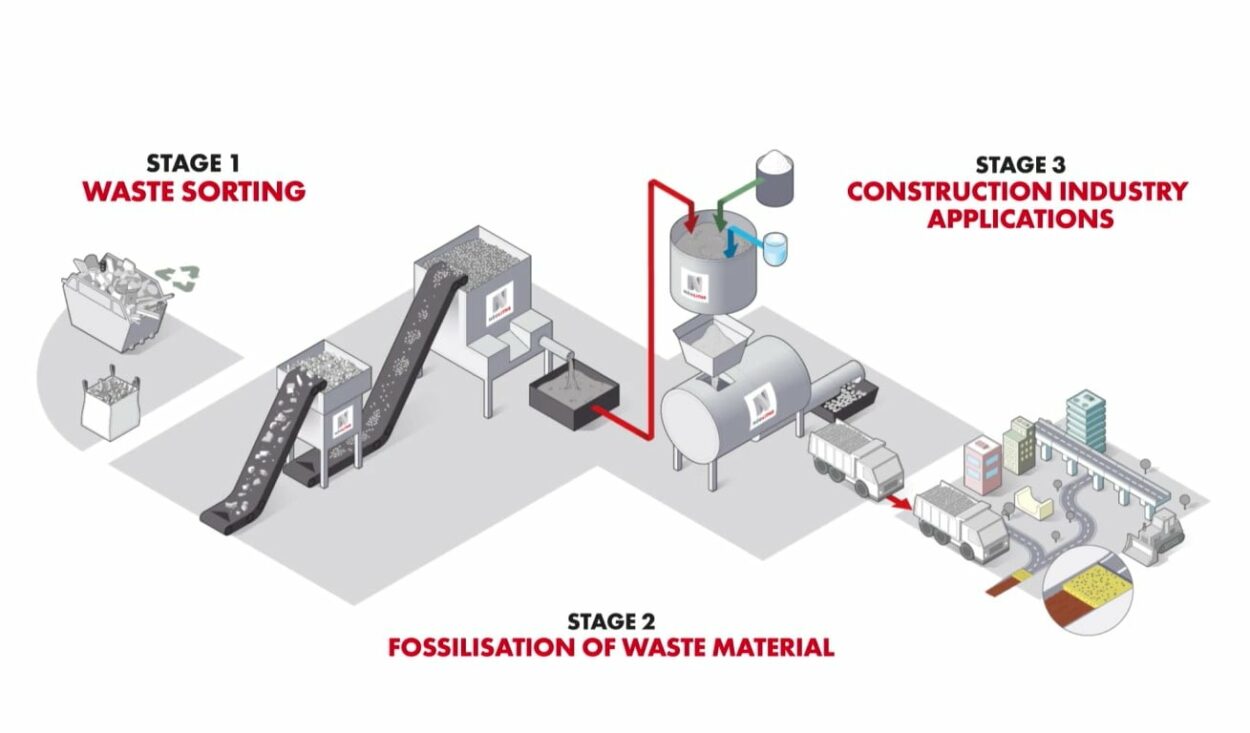 A Negative Carbon Footprint
According to the company, Accelerated Fossilization can cost the same or even less than traditional disposal methods. Cruaud says that Néolithe plans to offer multi-year contracts with a payment per ton of waste processed. That includes the installation and the provision of the Fossilizer on site:
"Our process is positioned at a similar or lower rate than traditional methods, with the benefit of a negative carbon footprint. Compared to traditional waste management methods, such as landfill and incineration, our Accelerated Fossilization solution sequesters GHGs instead of re-emitting them into the atmosphere."
Regardless of costs, Néolithe's system offers a viable alternative to current industrial waste disposal methods, namely incineration or landfill, which are becoming increasingly problematic. In the case of incineration, the CO2 footprint is incompatible with most industries' long-term sustainability efforts.
Moreover, Cruaud explains that:
"Our Anthropocite acts as a carbon sink by preventing the degradation of biogenic materials contained in the waste. The material has a negative carbon footprint, i.e., for every ton of aggregate produced, 338 kg of CO2 equivalent is stored within the aggregate itself".
Néolithe is currently installing its first Industrial Fossilizer and plans to deploy a few more in France by the end of the year. According to the company's roadmap, the goal is to deliver enough machines by 2026 to process up to 2.5 million tons of waste, saving about 1 million tons of CO2 annually.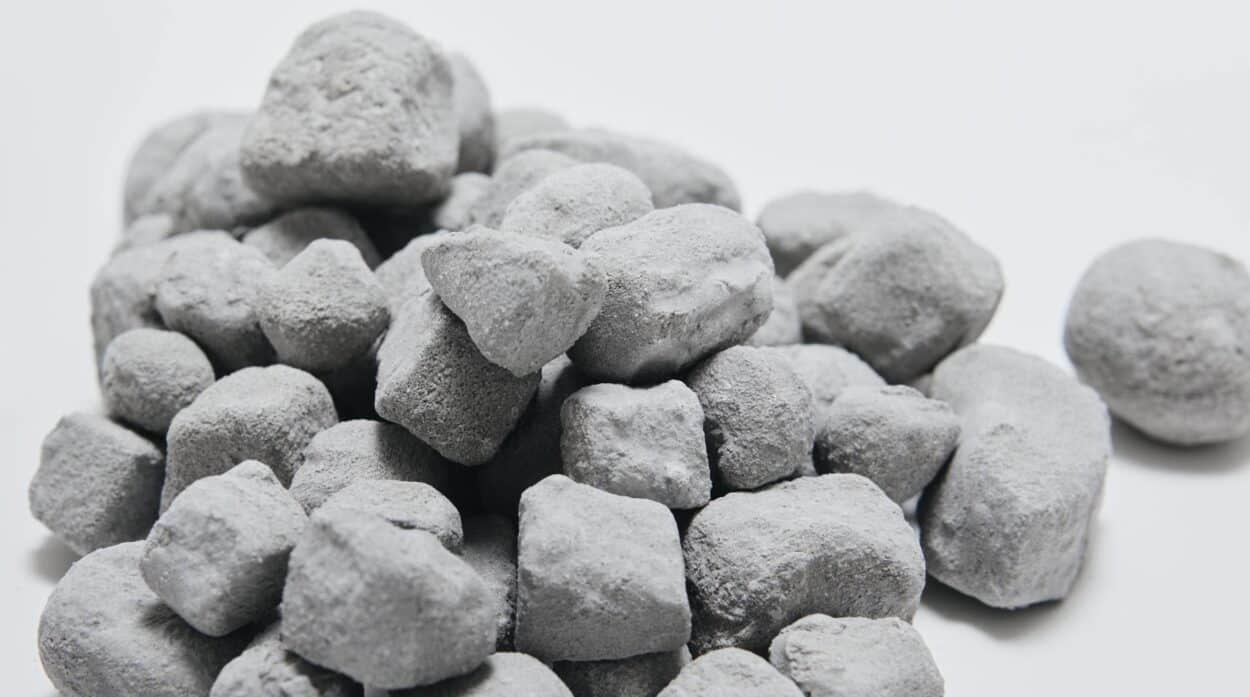 Néolithe's roadmap isn't limited to the industrial sector, Cruaud says:
"Today, we mainly treat common industrial waste or CIW. Within the next two years, we also plan to treat household waste. Finally, we are also aiming for international deployment. We are already taking steps to install Fossilizers outside our borders: England, the Nordic countries, Switzerland, and even Japan."
Néolithe's mission extends beyond waste management. By embracing the principles of the circular economy, the startup aims to close the resource loop, transforming waste into a valuable resource.
RELATED ARTICLES