Airport security has always been a top priority for nations across the globe. In recent years, advancements in technology have paved the way for next-generation scanners that are transforming the way airports approach security screening. Smiths Detection and Analogic developed innovative scanners that offer enhanced capabilities, increased efficiency, and improved detection accuracy, ensuring safer travels for passengers. Let's explore how these next-generation scanners could revolutionize airport security.
Today, threats to airport security are both highly complex and dynamic. For those that own and operate airports, countering these threats – while simultaneously maintaining and enhancing the passenger experience – is a growing challenge.
In many parts of the world, there has been a rapid rebound in travel demand as COVID-19 lockdowns have lifted and restrictions have eased. This passenger boom, combined with capacity constraints, staff shortages, and the progressive nature of security threats, means that many airport environments and systems are increasingly pressurized.
As with every industry, digitalization has an essential role to play in boosting the effectiveness, efficiency, and profitability of airport operations, as well as future-proofing airports against emerging security threats and evolving regulations. Digital technologies for aviation security are now developing rapidly, with a growing number of solutions leveraging data, automation, and connectivity.
Smiths Detection's HI-SCAN
When it comes to airport screening, computed tomography (CT) is one immediately available technology that delivers a whole host of benefits. Originally developed for the medical sector, CT-based scanning produces high-definition, 3D-rotatable imagery, which reduces overall screening time and allows operators to make more accurate assessments, minimizing false alarm rates, touchpoints, and unnecessary interaction between passengers and screeners.
According to Philo Daniel, Global Director of Aviation and Urban Security at Smiths Detection, a London-headquartered threat detection and screening technology company that designs and manufactures a range of cutting-edge CT scanners,
"CT-based systems reconstruct data from hundreds of different views into volumetric 3D images. This enables security operators to inspect baggage from every angle by rotating high-resolution X-ray images on a monitor, making it easier to identify threats. Automatic explosives detection algorithms and automated object recognition software, which can detect prohibited items such as weapons, support operators in making fast and accurate decisions."
The use of CT technology allows passengers to leave electronics and liquids in bags, rather than removing them for screening, which further improves the customer experience and improves security effectiveness.
"As far fewer trays are required to scan bags and personal belongings, the throughput of passengers is significantly increased, thereby reducing waiting times."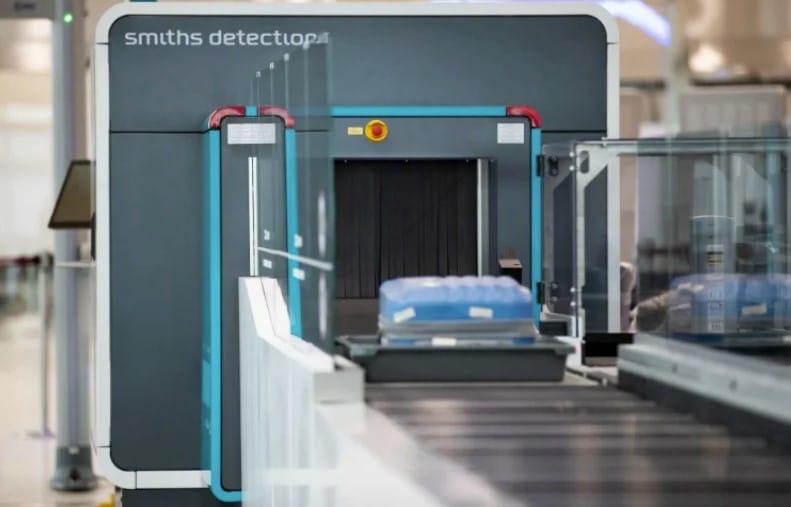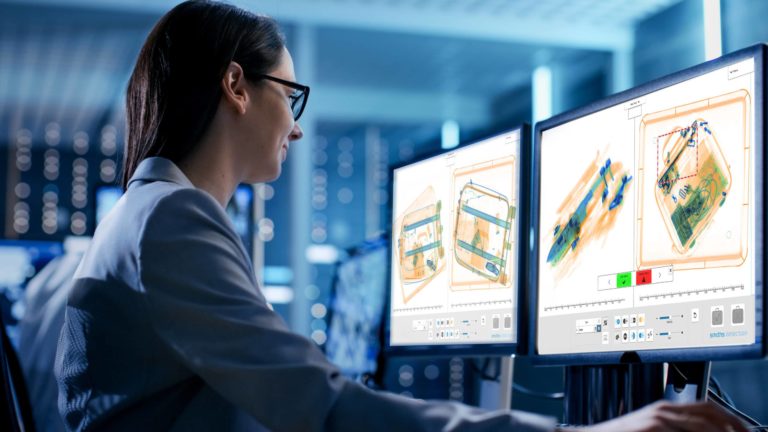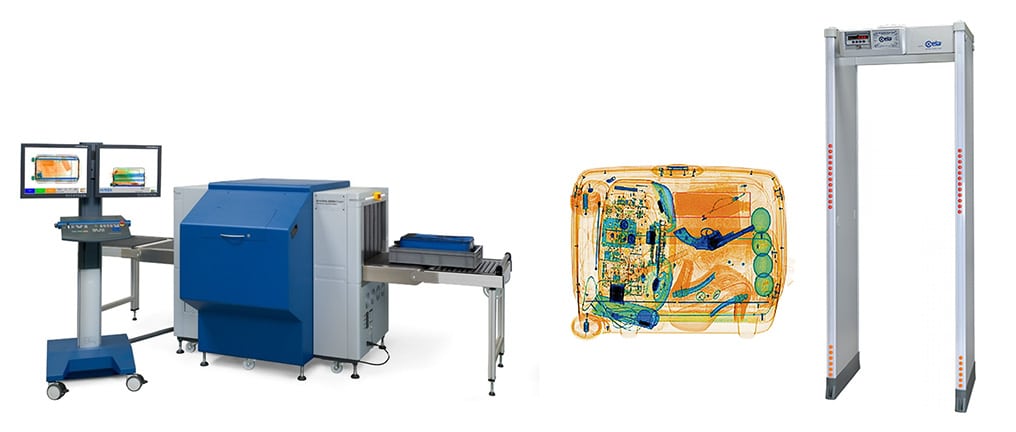 In February, Smiths Detection launched its latest CT passenger checkpoint scanner, the HI-SCAN 6040 CTiX Model S, which is 20 cm narrower and 350 kg lighter than its parent scanner, the HI-SCAN 6040 CTiX. Both scanners boast industry-leading image quality and low levels of energy consumption, a belt speed of 0.2m/s – which is 30% higher than other CT x-ray scanners – alongside low noise levels and zero vibration, improving the checkpoint experience for both passengers and security operators.
The HI-SCAN 6040 CTiX machines are installed in many airports across the globe. In Rome Fiumicino Terminal 1 in Italy, the device is already leading to a reduction in passenger time spent at security. A few French airports are also testing the solution. After a one-year trial phase at Orly Airport launched in October 2022, the system will be tested at Roissy Charles-de-Gaulle Airport starting in October 2023.
Analogic's ConneCT
Massachusetts-headquartered company Analogic is another leading designer and manufacturer of CT scanners for both the healthcare and aviation security sectors.
In May 2022, the company secured two orders worth up to $781.2 million from the US Transportation Security Administration (TSA) to procure and maintain 469 base and 469 full-size ConneCT checkpoint security screening systems at US airport checkpoints.
Like its counterparts from Smiths Detection, the Analogic ConneCT is an advanced security screening system that delivers superior threat detection and improved passenger throughput, compared to legacy checkpoint X-ray scanners. It combines CT 3D imaging with advanced explosive threat detection software and boasts a compact footprint, integration with leading automated tray return and baggage handling systems, and interoperable network architecture for remote image analysis and system monitoring.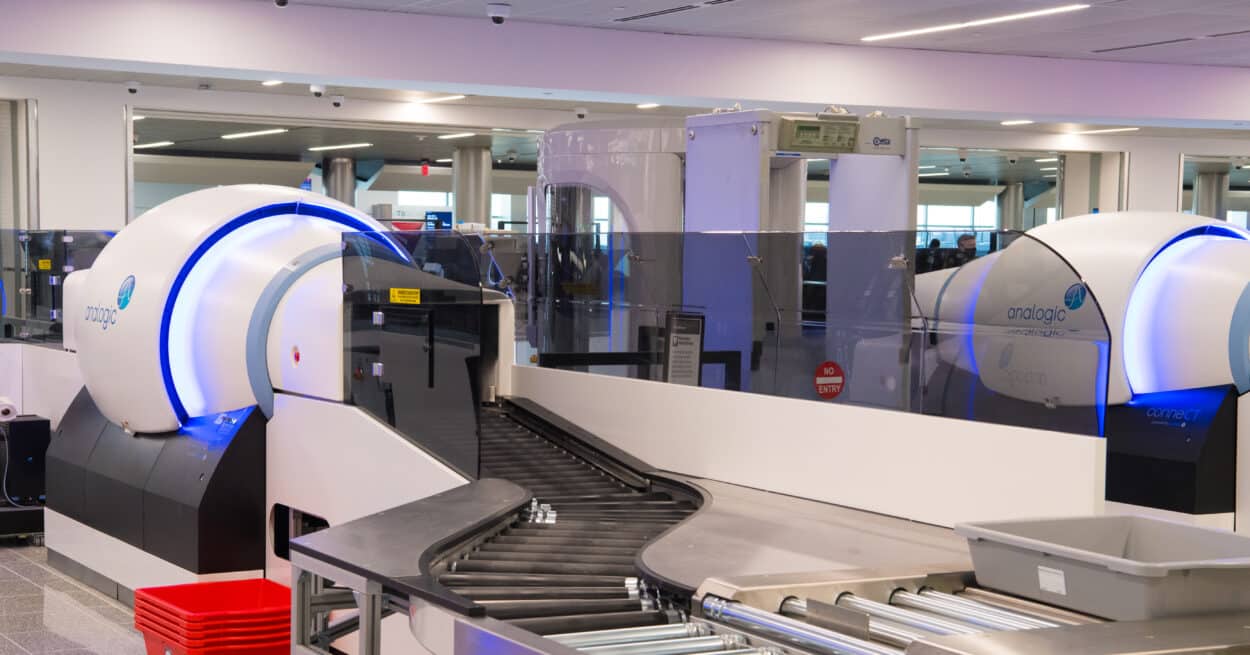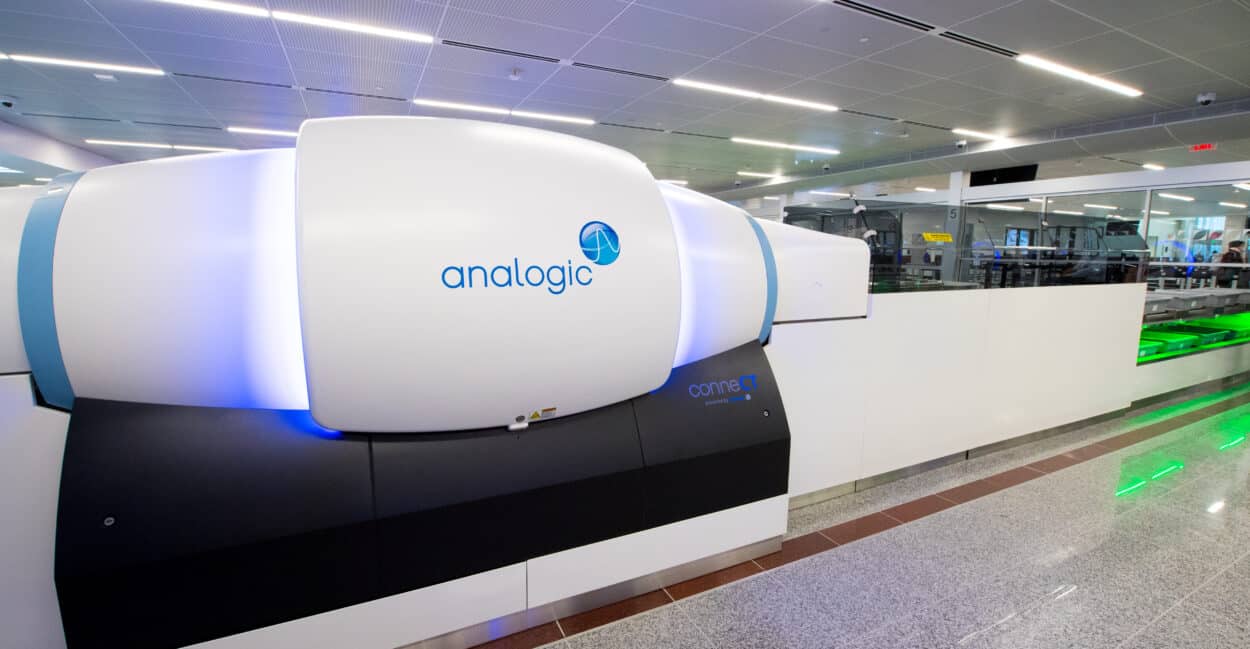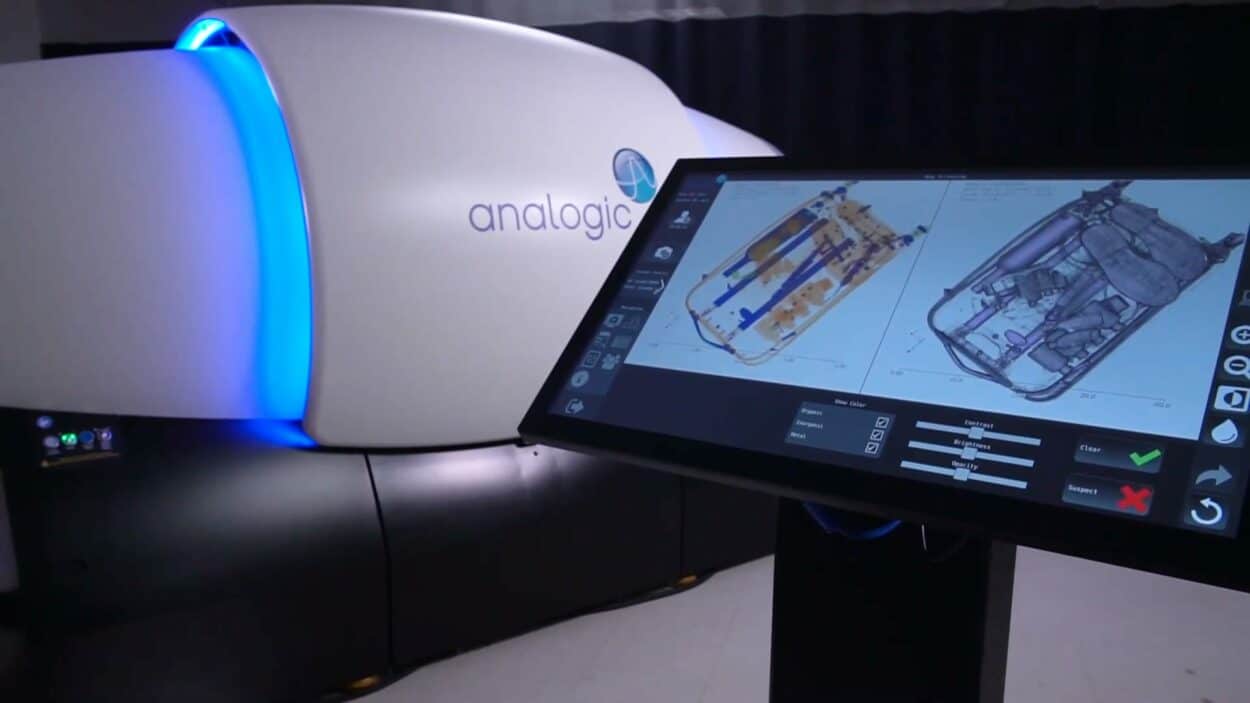 Future Focus
CT scanners have already been installed at many airports around the world, and the roll-out is set to continue over the next few years, says Philo Daniel:
"Installation of new CT technology will depend on the locality and airport in question, but we expect to see implementation pick up the pace. In the UK, for example, the government announced a June 2024 deadline for most major airports to upgrade to the latest generation of security screening technology. Next-generation screening is likely to move further towards increased automation – our checkpoint CT scanners offer the platform required to comply with future regulations and certifications."
The development of intelligent object recognition algorithms will enable further automation of the screening process. Thanks to new regulatory frameworks, automated prohibited item detection algorithms (known as APIDS) can already be certified for explosives detection. This will transform passenger checkpoints by allowing so-called "alarm-only" viewing of X-ray images.
"The automatic clearance of most images by CT systems has already been successfully deployed in hold baggage security at airports for several years. Alarm-only viewing at the passenger checkpoint will significantly reduce the number of images examined by operators and further improve efficiency, optimize resources, reduce costs, and streamline the passenger experience."
RELATED ARTICLE