Propulsion Québec is an industry cluster with the goal of making the French-speaking Canadian province a key player in carbon-neutral mobility. With IMPULSION, the international summit on electric and intelligent transportation set to open next week in Montreal, the organization wants to highlight the technological innovations of its local players. We spoke with Sarah Houde, CEO of Propulsion Québec, to learn more about the electric sector in Quebec and Canada. She believes Quebec has all the assets it needs to become a major player in the ecological transition in the field of transportation.
Organized by Propulsion Québec, IMPULSION will take place at the Palais des congrès de Montréal, Canada, from March 13 to 15, 2023. DirectIndustry is invited to cover the event.
Propulsion Québec is an industrial cluster founded in Montreal in 2017. It is committed to building an innovative electric and smart transportation industry for Quebec. The French-speaking province aims to establish itself as a major player in the ecological transition and is counting on next week's IMPULSION show to showcase its local champions and introduce their innovations, from battery production to recycling, assembly of parts, and the manufacturing of charging stations.
Quebec produces various electric vehicles (specialized, recreational, medium, and heavy vehicles and even trains). It has abundant natural resources, an expanding electric charging infrastructure, and world-renowned expertise in battery manufacturing. In addition, Canada, like Europe, has committed to ending the sales of combustion engine vehicles by 2035.
IMPULSION will bring together experts from around the world to discuss the transition to sustainable mobility. The show is part of the Franco-Quebec year. In this regard, a French delegation composed of transport companies such as railway company SNCF and Paris public transport company RATP will be present at the show.
We spoke with Sarah Houde, CEO of Propulsion Québec. This young executive strongly believes in a more sustainable energy future for Quebec and Canada.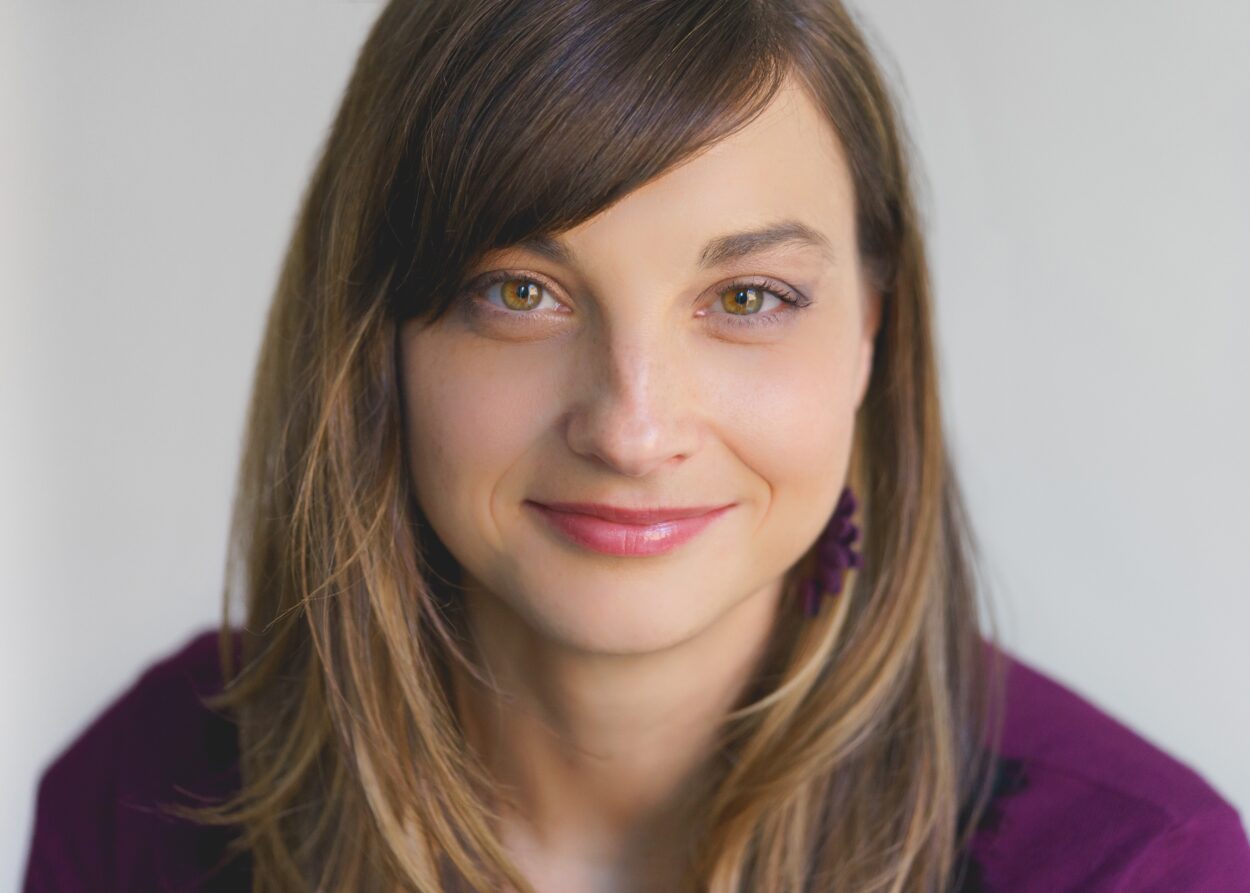 What is Propulsion Québec and what do you expect from IMPULSION?
Sarah Houde: "Propulsion Québec is an industrial cluster created in 2017 at the initiative of the Quebec government that now has 275 members. These are small and medium-sized companies and we also have some large groups. These companies are divided into 5 sub-sectors of sustainable and smart mobility: recharging infrastructure, smart infrastructure, new mobility services such as car-sharing, connected vehicles, and electric vehicles.

For example, we are working on specialized electric vehicles such as emergency vehicles, ambulances, and snow removal vehicles. For intelligent infrastructure, we are working with municipalities and cities to share existing technologies and put them at the service of cities.

The IMPULSION event was originally intended to help fleet operators make the ecological transition, by sharing best practices and promoting the products available on the market. This year, we are also addressing component manufacturers and supply chain players. We are focusing on innovation so that our members continue to offer innovative, cutting-edge products to remain competitive on the international scene. We are still helping fleet operators with financing models and we are expecting announcements on financing models to promote the ecological transition.

The show is also part of the Franco-Quebec year. France will be the country of honor and many French companies such as SNCF and RATP will be present to talk about innovation.

We expect 1000 people over 3 days, including 300 foreign delegates and 300 speakers. There will also be a strong presence of our local elected officials, more important than for the past editions. This shows the importance of the electric mobility sector for the Quebec and Canadian economy. I hope that this will be a milestone for us, we are entering the big league. We hope that this industry will be recognized as a major economic player in Quebec."

What do you expect from the French companies that will be attending the show?
Sarah Houde: "The presence of major French companies shows the interest that Quebec generates. For us, it's an opportunity to penetrate the French market, to propose the products of our local champions in terms of charging stations, batteries, etc. to French players. There will be some announcements of collaborations during the show."

What is the current state of the sustainable mobility industry in Quebec?
Sarah Houde: "Our Quebec companies are experiencing incredible growth. They have seen their revenue grow by an average of 300% over 5 years. The number of jobs available for recruitment in the sector has also increased by 51% in 3 years. Five years ago, the carbon-neutral mobility industry was emerging. Today, it is becoming one of the major industries in Quebec. We are now at about the same level in terms of the number of jobs as the video game industry, which is very important here. And given the growth forecasts, it won't be long before we join other sectors such as aeronautics or pharma."

How do you explain this growth?
Sarah Houde: "I hope the cluster has contributed to making a difference. Achieving such dynamism was the objective of our government when they created it.

There is also a group effect, when one starts to transition to sustainable mobility, it encourages others. Our mission is to promote those who transition and succeed. So we develop tools to support them. And we see an upward trend for now, so it is growing and encouraging. Financial incentives are also motivating."

What are the main assets of Canada and Quebec?
Sarah Houde: "It's true that we have many assets. We are sitting on the equivalent of a gigantic oil well 50 years ago. Except that today, this "well" contributes to carbon neutrality. We have hydroelectricity all over the territory, green and at a very low cost. So there is a return on investment when we make a transition to electric vehicle fleets. Moreover, electricity is nationalized here in Quebec. While oil is cheap here, we still have to import it. So switching to electric power for us will have a major financial advantage.

We also have the resources on the territory to make vehicle batteries, such as lithium and we have developed technologies for recycling these batteries.

We also have research centers that have created very efficient prototypes that are now in the product portfolio of our largest companies. And our government, seeing the potential, has put in place regulations that are favorable to the growth of the sector. It's a combination of all of these things that got us to where we are today. The only things we're not making are cars."

What are the main challenges facing the Canadian electric vehicle industry to further develop?
Sarah Houde: "Change involves resistance. And this change is major, so it's a lot of work. We have to develop new skills, train mechanics, and equip garages. Our country is vast. It has its advantages, especially the presence of mineral resources. But it's a big challenge. And we also have a federal system. Electricity is a provincial responsibility. The economy of each province is different. It's not necessarily easy to get everyone on the same page. It's the same in the United States. It is indeed quite a challenge. In a small, more homogeneous country, it might be easier."

What are the future prospects for the electric vehicle industry in Québec?
Sarah Houde: "We are making good progress in all sectors. For example, in battery recycling, we have a great company, Recyclage Lithion, which has developed a hydrometallurgical technology that recycles 95% of the materials ready to be reused in a new battery. So we look forward to the future with enthusiasm and optimism."