In recent years, the Indian industry has been undergoing a significant transformation, with a dynamic shift towards innovation and technology adoption. The country has emerged as a major hub for global businesses, thanks to its skilled workforce, cost-effective operations, and a supportive government. India is becoming a major player in the global business landscape, offering opportunities for B2B partnerships and collaborations.
Article updated on August 29, 2023
Today, India is on the threshold of becoming a hugely potent economic growth engine. It has one of the most vibrant economies in the world, boasting average GDP growth of 5.5% over the last 10 years. It is now home to the third-largest start-up ecosystem, while its tech services, digital, and manufacturing industries are rapidly evolving into highly competitive heavyweights.
Trends in global offshoring, digitalisation and energy transition are underpinning economic development, while New Delhi is taking steps to address critical challenges in the country's labour market, including an ambitious programme to upskill 400 million Indians.
Additionally, the Indian government has recently announced the discovery of a huge lithium deposit in the Jammu and Kashmir region in the northwest of the country. The deposit – the first of its kind in India – is estimated at 5.9 million tonnes or 5.7% of global reserves. This windfall will place India among the world's largest producers of lithium.
In the realm of aerospace, India has recently left its distinct mark. On August 23rd, the nation achieved a significant feat by successfully landing its Chandrayaan-3 spacecraft, known as the "lunar vehicle" in Sanskrit, on the moon's South Pole. This specific lunar region remains unexplored by the three other countries that have previously conducted moon landings – the United States, Russia, and China. Building upon this remarkable achievement, India is now poised to venture into a new realm of space exploration, setting its sights on the Sun. On September 2nd, 2023 the Indian Space Research Organisation (ISRO) will launch the Aditya-L1 mission.
Compelling Growth
India's record-breaking scale is eye-catching – to say the least. This year it will overtake China to become the world's most populous country. Its working-age population already stands at over 900 million and will account for one-fifth of the global total by 2025. By 2030, India will be home to over 850 million internet users, while by 2035, India's five largest cities (Mumbai, Delhi, Bengaluru, Kolkata and Chennai) will have economies of comparable size to middle-income countries today. Indian GDP could more than double from $3.5 trillion today to more than $7.5 trillion by 2031, while its share of global exports could also double over this timeframe.
For Ridham Desai, Morgan Stanley's Chief Equity Strategist for India,
"India is set to overtake Japan and Germany to become the world's third-largest economy by 2027, and it will have the third-largest stock market by the end of the decade. With India gaining power in the world order, these changes represent a once-in-a-generation shift and a unique opportunity for global investors and companies."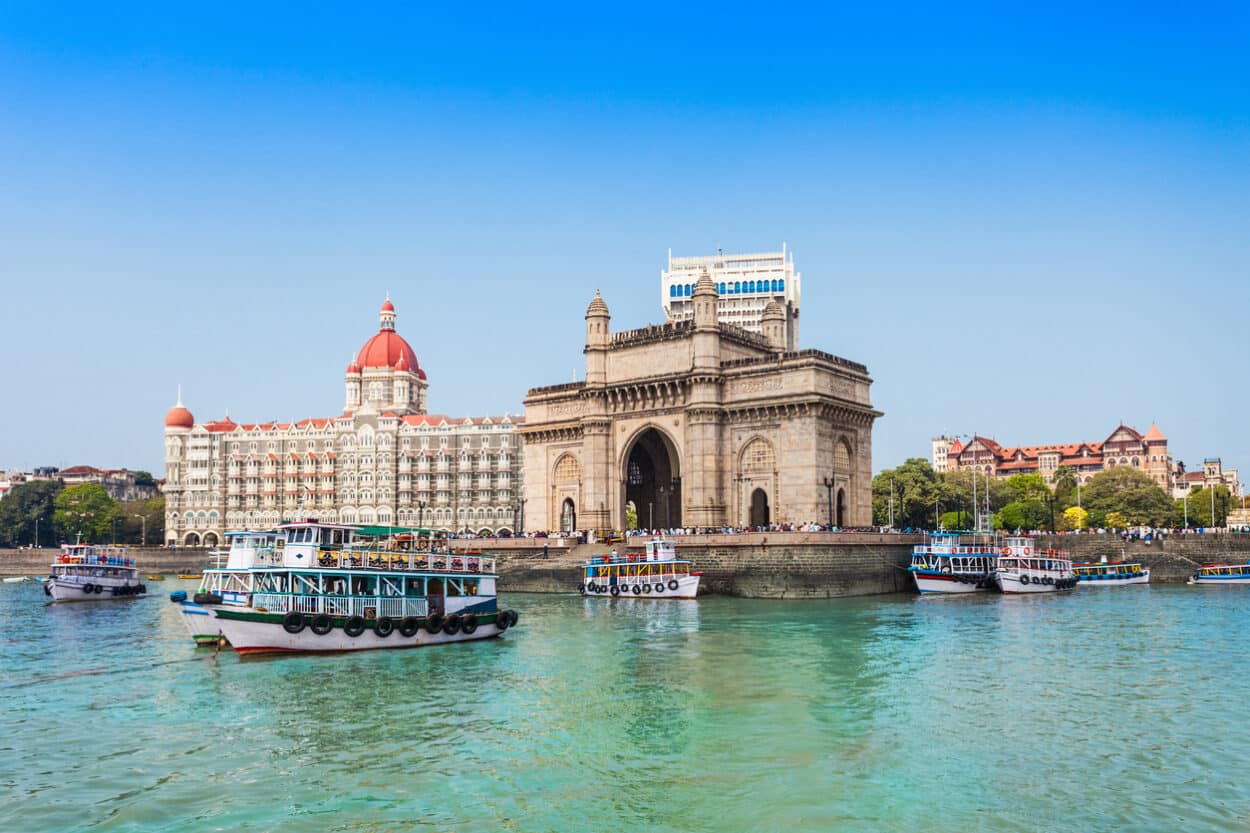 Manufacturing Boom
Businesses around the world have been offshoring services such as software development, customer service, and business process outsourcing to India since the 1980s. As global labour markets become more competitive and distributed work models more popular, however, the idea of India as the world's back office has been re-energised. Over the coming decade, the number of people employed in India for jobs outside the country is likely to at least double, reaching more than 11 million.
India is also poised to become the factory of the world, as corporate tax cuts, government incentives and infrastructure spending help drive capital investment in manufacturing. The Indian government knows that a globally competitive manufacturing sector has the greatest potential to drive the country's economic growth and job creation.
According to Morgan Stanley's Chief India Economist, Upasana Chachra,
"Multinationals are increasingly confident about the prospect of investing in India, and the government is helping their cause by investing in infrastructure, as well as supplying land for building factories."
Accounting for 17% of Indian GDP and employing over 27 million workers, the manufacturing sector already plays a significant role in the Indian economy. Keen to reduce the country's economic reliance on services and boost automation, the Indian government wants manufacturing to account for 25% of the country's economic output by 2025 and has launched a raft of supportive programmes and policies. India is in a good position to benefit from China's declining competitiveness and the increasingly popular China-plus-one strategy.
RELATED ARTICLE
A High-tech Focus
As part of its effort to boost domestic manufacturing, New Delhi launched a Production Linked Incentive scheme in 2021-22 to boost local manufacturing in 14 key sectors, including carmaking and auto components, speciality steel, electronics, batteries, pharmaceuticals, electric vehicles, and drones. It also announced a separate US$10 billion scheme to promote the domestic manufacturing of semiconductors and display systems.
India currently meets 100% of its semiconductor needs through imports. According to Deloitte, the Indian semiconductor market will be worth $55 billion by 2026, with more than 60% of the market driven by three industries: smartphones and wearables, automotive components, and computing and data storage.
In 2022, the Semicon India programme was launched to invite semiconductor companies to build and operate their plants in India, and both global and domestic players have responded positively to this. New Delhi has also liberalised rules to make India a drone hub by 2030.
Looking to the Future
The growth of Indian industry has a unique context. India has the scale to match China, but it will not be the next China. Nor will India's economic trajectory follow that of other countries in East Asia, such as South Korea and Japan. The country's growth will be driven by consumption and services, not exports. It has demographics on its side, a time-honoured entrepreneurial tradition, an increasingly large and wealthy consumer class, and significant room for productivity enhancement.
Moving forwards, Indian industry will face a number of challenges (or potential challenges), including the global recession, adverse geopolitical developments, domestic policy changes, a lack of skilled labour, energy shortages and commodity volatility. Nevertheless, as investment ramps up and momentum builds, India and its various industrial sectors will offer one of Asia's most lucrative growth opportunities over the next decade and beyond.