Next week, the Global Industrie show in Lyon, France is expected to host 2,300 exhibitors. The fair, which was launched in 2018 and alternates between Paris and Lyon, has become one of Europe's top five general industrial exhibitions. The event covers 15 sectors ranging from machining and sheet metal work to robotics, with new sectors such as sustainable production and electronics joining the fair this year. Ahead of the exhibition's opening, Sébastien Gillet, Director of Global Industrie, expressed his optimism for this year's edition after three years of pandemic-related uncertainty.
Global Industrie will take place at Eurexpo Lyon, France, from 7-10 March 2023.

What will be the main themes of this year's show?
Sébastien Gillet: "Our focus this year is on the mobilization of industry across all sectors. Specifically, we will highlight the importance of young people as future industry leaders, the need for energy transition, and the crucial role of ecology. Through our exhibition, we aim to showcase the ability of French industry to unite and work together towards finding solutions to the major challenges faced by industry today and in the future."

What innovations will be particularly highlighted in this respect?
Sébastien Gillet: "The exhibition will feature products focused on the safety of men and women in factories. It's important to emphasize that industrial tools have been modernized today.

Additionally, there will be products aimed at addressing ecological concerns and promoting energy-efficient production. Many manufacturers have proactively modernized their production equipment and implemented predictive maintenance tools to prevent breakdowns and optimize production. With digital twins, it is possible to virtually build pieces and parts, which helps avoid defects and minimize material and energy waste. Thanks to their high-performance tools, manufacturers are currently coping with rising energy costs better than other sectors such as bakeries.

There will be fewer digital innovations presented at the fair this year. This is because Industry 4.0 has become common practice. It's now standard to digitalize factories and automate production lines

What type of innovation will be presented on how to produce more cleanly?
Sébastien Gillet: "The exhibition will showcase innovations related to recovering energy from waste heat generated by furnaces. For instance, waste heat from ovens heated up to 200°C can be reclaimed and used to heat office spaces.

Another area of focus will be methane fermentation, which is a widely-used biological process in agriculture in western France. This process allows for the production of biogas (methane) from bio-waste, which can then be utilized as a cost-effective energy source. This innovative and eco-friendly energy source can be adapted for use in various sectors beyond agriculture."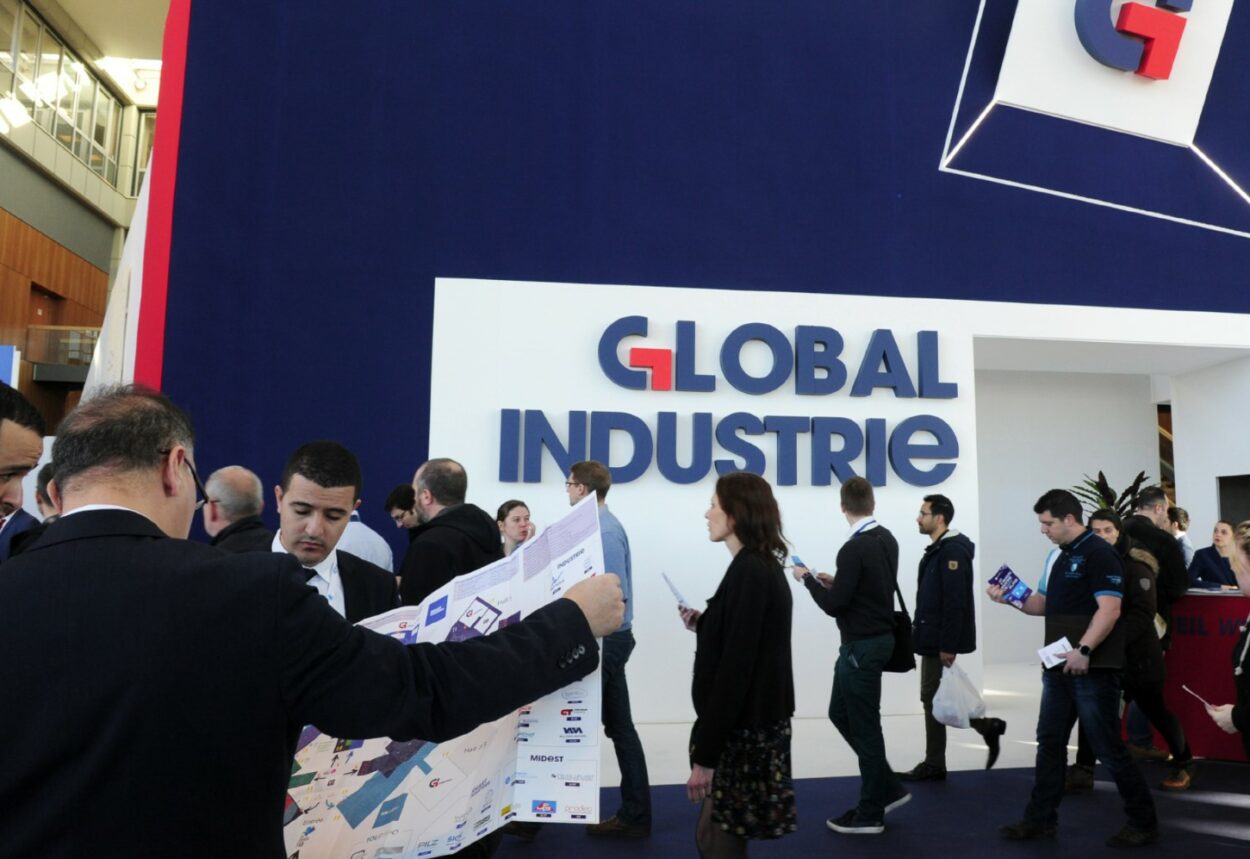 Are you seeing the arrival of new industrial players to meet today's environmental challenges?
Sébastien Gillet: "The exhibition will feature new companies as we have introduced a new section, "Energy and Sustainable Production," which brings together approximately 20 companies to address emerging business challenges. Notable companies such as Suez and Paprec will present innovative solutions for recycling and converting waste into energy.

We are also organizing the Golden Tech competition, where candidates from various fields, such as welding, manufacturing, and supply chain management, will compete with each other on the theme of hydrogen, which is a significant focus of this year's exhibition. For instance, the candidates will be required to oversee a fuel cell production line, as well as weld or roll structural components of a hydrogen car."

Re-industrialization was the main theme in 2022. And this year?
Sébastien Gillet: "The theme of reindustrialization continues to be a significant topic at the exhibition. The French Minister Delegate for Industry, Roland Lescure, is expected to give a speech on the strategies to reindustrialize France. The French Minister of the Economy and Finance, Bruno Le Maire, has also confirmed he was attending the show.

Reindustrialization, financial support for companies, and nurturing young talent are all critical aspects of preparing industry for the next two decades. Today, politicians acknowledge the importance of reindustrialization, a concept that was not prevalent 15 years ago. The absence of a robust industrial sector spells doom for a nation. Relocating industries, as we have done over the past 30 years, is not a viable solution today."

There is currently a shortage of electronic components in the world. Will electronics be a theme during the show?
Sébastien Gillet: "The upcoming fair will feature a whole section dedicated to electronics. We created it in 2019 and the space was around 600 m². It has now expanded to over 2,000 m² and will feature 140 companies. The increased presence of electronics companies demonstrates our commitment to this subject. Roland Lescure intends to engage with electronics companies to discuss the measures required to address the challenges of semiconductor independence and the situation in Taiwan. STMicroelectronics, a French company, plans to employ over 1000 people in the next two years, making this subject a crucial area of focus."

And concerning artificial intelligence and cybersecurity?
Sébastien Gillet: "This year, we are proud to introduce a new AI sector with support from the Directorate General for Enterprise. Although it currently consists of only 25 companies, we believe it will grow exponentially in the coming years. Our goal is to demonstrate the immense value that artificial intelligence brings to businesses.

While the cybersecurity sector is not yet taking off, we still have 7 companies that will be showcasing their offerings. Although not all manufacturers are yet aware of cybersecurity issues, it is crucial that we prioritize data protection in the industrial sector and attract major players to drive innovation. Moving forward, our ambition is to expand this sector significantly in the upcoming editions of the fair."

What are Global Industrie's other ambitions for the coming years?
Sébastien Gillet: "Despite the concerns due to the COVID crisis and the shift towards virtual trade fairs, we are delighted to report that this year's exhibition has returned to pre-pandemic levels. We are expecting 2,300 exhibitors, with 30-35% of them international. Our show covers all industrial sectors, and we have plans to extend it to new areas. Our ultimate goal is for Global Industrie to become France's premier industrial exhibition, akin to the renowned agricultural fair in our country.

In 2024, France will be hosting the Olympic Games, and we hope to use this as an opportunity to showcase the intersection of sport and technology.

We also aim to connect more with the general public, particularly young people. By highlighting the potential of virtual reality and robotics, we hope to dispel outdated perceptions of industry and attract more young talent. We want to emphasize that the industrial sector is France's top employer, with well-paying and permanent jobs. This is how we plan to revitalize French industry, as a country without industry is a country in decline."