Dozens of tech conferences are being canceled, postponed or going digital in the light of the coronavirus pandemic. This could lead to the conventions of the future being reimagined. We attended Rockwell Automation's virtual event this week.
Before the spread of the novel coronavirus was officially declared a pandemic by the WHO, several tech companies already knew where it was headed. By the end of February, the first companies started cancelling or pulling out of large tech conferences, concerned that the gathering of tens of thousands of people in the same public space would be a recipe for disaster and lead to uncontrolled spread of Covid-19 amongst attendees.
First, the world's largest mobile phone conference, Mobile World Congress, in Barcelona canceled their event on February 12 after the virus had begun ravaging Spain. Soon after, Facebook decided to cancel the physical aspect of their developer's conference, F8, and turn it into a virtual event. A few days later Google pulled the plug on Google I/O and soon tech events all across the US fell by the wayside as fast as the spread of the virus: Adobe Summit, Microsoft Build, E3, Nvidia GPU Technology Conference, IBM Think, Game Developers Conference, SXSW, Apple Worldwide Developers Conference to name a few. Hundreds of thousands of attendees had to cancel their travel plans.
RELATED ARTICLE
Will Townsend is a senior analyst at the boutique tech analyst firm Moor Insights & Strategy, where he focuses on enterprise networking. For him,
"When big companies start cancelling their events, if I'm the CEO of a tech company I probably follow suit. So it becomes a domino effect."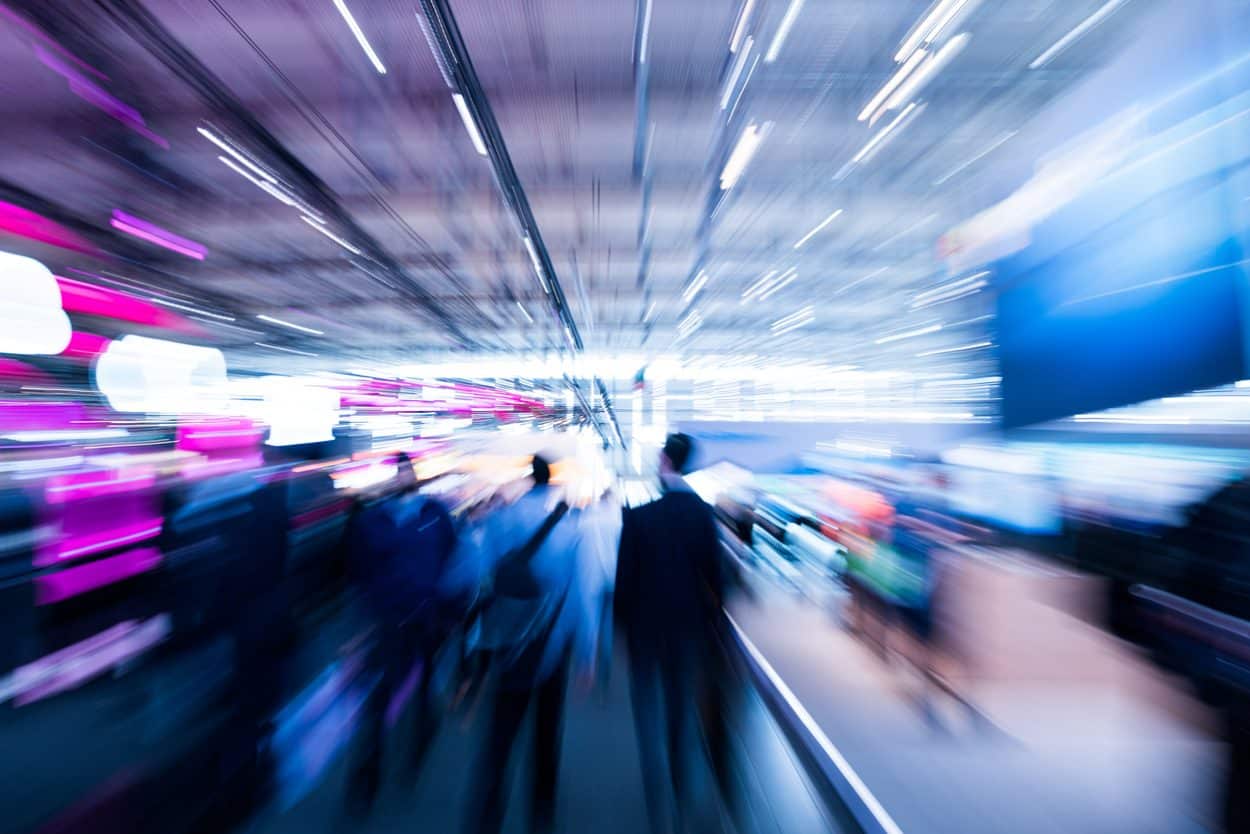 The fear of contagion wasn't off base – in February, two employees of cybersecurity firm Exabeam were infected by coronavirus after attending the RSA Conference in San Francisco with 36,000 attendees. It's still not known whether they caught the virus before, after or during the conference but it raised a red flag to many organizers.
"Celebrating our global developer community at F8 each year is incredibly important to us at Facebook, but we won't sacrifice the health and safety of our community to do so."
This is what Konstantinos Papamiltiadis, Facebook's director of Developer Platforms & Programs told DirectIndustry magazine in a written statement.
One of the companies that decided to make rapid changes in light of the deadly virus is IBM. Rather than pulling the plug completely, they've turned their developer's conference, Think 2020, into a digital event with live streaming of presentations, interactive sessions and locally hosted events that'll highlight the company's expertise without developers and clients having to risk exposure to Covid-19.
For Edward Barbini, vice president of corporate communications at IBM,
"Employee reaction has been supportive and positive. They know we have made the health of our employees, partners and clients our primary concern."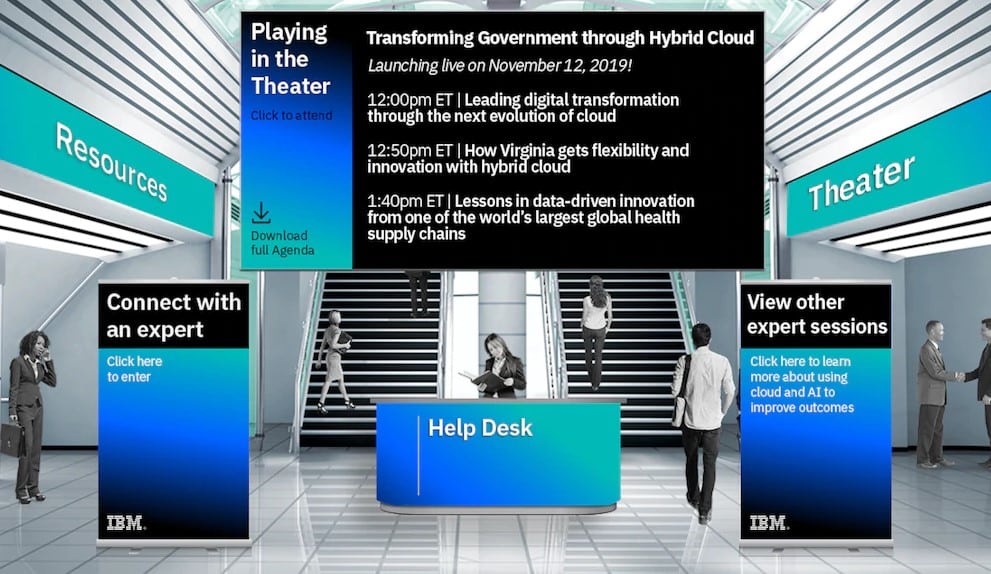 Short-Term Consequences
In the short term, the cancellations are a huge blow to many tech companies' marketing efforts. But developers, clients and other industry attendees are also missing out on rare opportunities, says Will Townsend.
"These conferences are important to the exchange of ideas and best practices. For a tech analyst like myself, I attend these events to have access to executives and people working in product, market and development so I can understand the road maps and plans and provide feedback and insights."
But to businesses that offer video conferencing and online collaboration tools, such as Cisco Webex, Zoom Video Communication, Lifesize, BlueJeans and Fuze to name a few, this could be a game-changer.
"Maybe 2020 will be the year where video collaboration really takes off."
It is still not clear how virtual conferences on a large scale will work technically and some skeptics worry that they won't offer the same value as an in-person event. Certainly, keynote speeches, presentations, Q&A's and even some tracks focused on teaching specific skills can easily be moved online-only and some argue that mega events are already very impersonal. Will Townsend believes digital-first conferences will still be able to facilitate sharing of ideas, but he admits there are drawbacks.
"What you lose is what I call the X factor; Those opportunities to meet over dinner or a beer to have more informal conversations."
The Future Is Virtual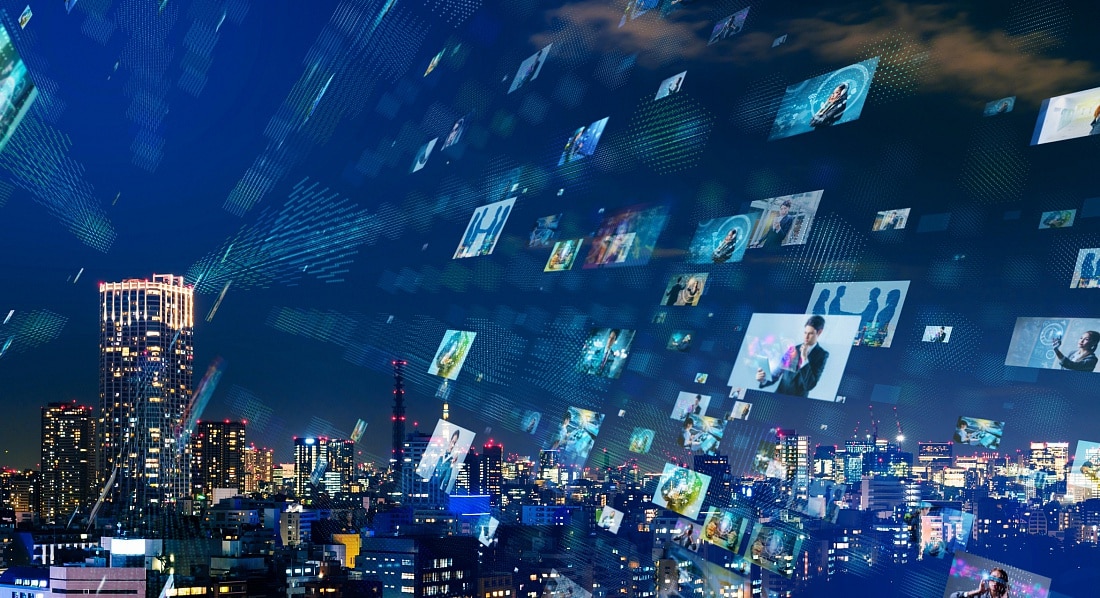 The cancellations will send ripple effects through businesses relying on the convention industry such as hotels, venues, airlines and restaurants and to some organizers the consequences have already been brutal. SXSW was not insured against a pandemic such as Covid-19 so the company lost "tens of millions of dollars" according to SXSW co-founder and CEO, Roland Swenson and soon after they were forced to lay off a third of their workforce. This could lead SXSW and other conference organizers to rethink their strategy moving forward and consider whether the mega conferences could use a tweak. For IBM's Edward Barbini,
"This could be a path toward more digital-first events. We'll have to see how this goes. We are optimistic this will be a success for our clients and developers."
Will Townsend envisions that organizers could make most keynotes and presentations accessible through live streaming while attendees could set up targeted meetings outside of a large-scale public venue to still have those informal, personal conversations that video conferencing don't always provide.
"Maybe organizers won't be focusing on mega conferences in the future, which puts tens of thousands of visitors in one space. They could break it up into smaller venues directed at a specific topic tailored more to specific attendees. If I'm a developer I probably don't want to go on a track related to marketing."
Web-only events would be accessible to a larger group of attendees and make it less cost-prohibitive to smaller businesses that don't necessarily have the budget to pay for airfare, accommodation and meals on top of steep attendance fees. For Will Townsend,
"In my opinion it's a perfect storm for events like SXSW to make at least part of their conference purely virtually interactive."
Rockwell Automation and the VirtualConnect
Rockwell Automation has also decided to launch a series of free online events, called VirtualConnect. The first one took place on May 12 and we were there. At first glance, the event played with all the codes of a regular physical tradeshow. It included a main hall with the agenda of the sessions, information and press desks, a show floor with the booths usually used to demonstrate new products and solutions, presentation rooms, and even a lounge to chat with other attendees. The visitor just had to click on the place he/she wanted to go to, to be instantly transported there. The event opened with a live keynote address from home by Susana Gonzalez, president of Rockwell Automation, EMEA, on Industry 4.0 technologies. Rockwell's technical experts then delivered several interactive video presentations from home as well, about digital twins (the one we attended), AR, safety machinery etc. Just like for a normal event, we were able to interact in real-time with experts, except that in this case, questions were asked by chat.
Virtual events cannot replace physical tradeshows but they are an interesting option in this COVID-19 situation and could be in the future. Rockwell Automation has planned to hold other virtual events in June, September, and November.

Going digital is also the choice our publisher, the sourcing company DirectIndustry made 20 years ago. Since the 2000s, DirectIndustry is an online exhibition platform where manufacturers can virtually showcase their latest products every day of the year, with no risk of exposure to Covid-19 or any other disease.