The model of globalized supply chains is being challenged today. The world is facing an uncertain moment and has to deal with many risks resulting from the war in Ukraine, rising energy prices, shortages of materials and components, tensions around Taiwan and Korea, lockdown in China, and natural catastrophes. Market research firm KYU published the 4th edition of its Supply Chain Risk Barometer. This barometer measures the evolution of the risks to which the global supply chain is exposed and identifies the best practices to face them.
Since 2020, the global supply chain is facing significant challenges as a result of ongoing conflicts, pandemics, and rising tensions between nations.
The COVID-19 pandemic resulted in factories shutting down, ports closing, and transportation networks being disrupted.
The war in Ukraine has disrupted the transportation of goods and raw materials from Eastern Europe and led to an increase in energy prices.
Tensions between nations, such as the current situation in Taiwan, are also contributing to the instability faced by the global supply chain.
Companies now have to deal with higher prices, product shortages, and unpredictable demand. According to Thibaud Moulin, KYU associate,
"Geopolitical and climatic events now play a major role in the industrial strategies of companies. The current supply chain models were built for a world of certainty and predictability of demand. The downturn of the last three years has taken us into a new era of tension, where it is more difficult for companies and organizations to predict and therefore adapt their supply chain."
These challenges are likely to continue in 2023 and will require companies to strengthen their capacity to anticipate them in order to mitigate their effects.
French consulting firm KYU asked 800 managers in the fields of supply chain, purchasing, and risk management in various industries (aerospace, automotive, luxury industry) about where they stand in the face of these new challenges, what they perceive as risks, and what they have decided to do to improve their control.
The results were announced yesterday during a press conference we attended. Here is what we learned.
What Are the Top 10 Supply Chain Risks for 2023?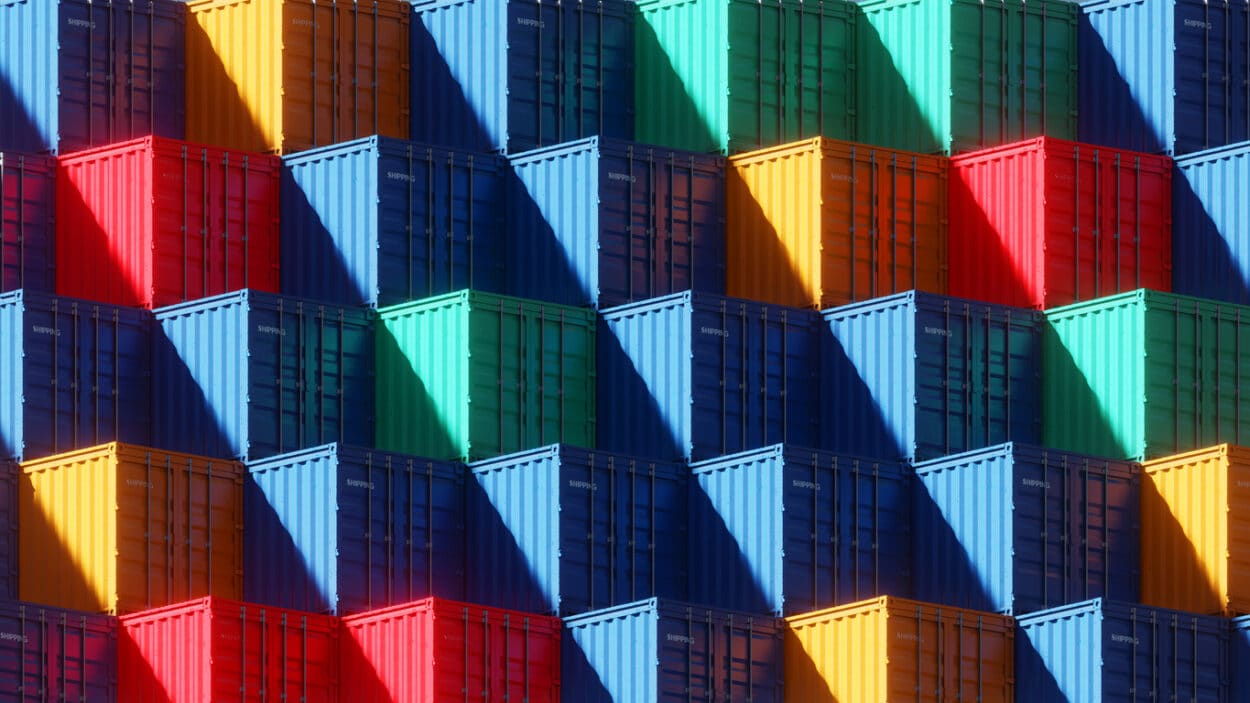 1/ Labor and Product Shortages
The year 2022 was marked by widespread shortages, which were initially caused by the global impact of the COVID crisis. The effects of this initial shock were sustained by subsequent crises, resulting in bottlenecks in energy and raw material supplies, as well as worsening labor shortages. Industrial production capacities were limited, while demand remained strong.
In October 2022, the German IFO Institute reported that 64% of German companies were experiencing production shortages.
The most critical component shortage for many sectors is that of semiconductors, which is expected to continue until new production capacity is opened up by companies such as TSMC and Texas Instruments.
Despite strong demand, driven by IoT, 5G, and automotive electrification, supply has not kept pace due to Chinese cutbacks and shortages of raw materials from Russia and Ukraine.
On the labor side, shortages are expected to develop over time in Europe and the US, particularly in the service sector. 65% of French business leaders reported difficulties in recruitment.
Experts attribute this trend to the psychological impacts of the crisis, resulting in workers seeking alternative employment. Additionally, the current tension in the labor market is leading to increased turnover as employees seek better pay and working conditions. This combined with an aging population is expected to continue for several years, and short-term solutions are being considered.
2/ Higher Costs
The outbreak of war in Ukraine in February 2022 resulted in a severe energy crisis, particularly in Europe, which was over 40% dependent on Russian gas before the conflict. This resulted in a significant profitability shock for energy-intensive industries such as paper, metallurgy, chemicals, and agri-food.
Insurance company Allianz anticipates a 20% increase in corporate insolvencies in 2023. The coming year is expected to be more difficult than the current year due to the simultaneous slowing down of the three largest economies – the US, EU, and China. This is the first time in 40 years that China's growth in 2022 is likely to be equal to or lower than global growth. In Asia, China's economy, which has been affected by a restrictive zero-COVID policy, is expected to see a 15% rise in insolvencies in 2023. The acceleration will be much stronger in the US (38% in 2023), which could lead to supply chain disruptions where interdependencies between actors are high.
3/ Cyber Attacks on the Supply Chain
Cyber attacks remain a major threat to companies. If large companies have invested heavily in the security of their information systems in recent years, smaller businesses and their supply chain partners remain vulnerable and often lack visibility on their level of cybersecurity maturity.
The recent global shortage of electronic chips has highlighted the interconnectedness and vulnerability of the global economy. According to TrendMicro, 52% of international companies have already experienced a cyber attack on their supply chain.
4/ Geopolitical Crisis
After the pandemic, the supply chains of many sectors have been strongly affected again by the Russian invasion of Ukraine. Firstly, the energy sector in Europe (Russia supplied 40% of Europe's natural gas needs before the war), then the agri-food sector (Ukrainian sunflower seeds, Russian fertilizers), and finally metallurgy (Russia and Ukraine are major exporters of iron, steel, lithium, and titanium).
According to Dun & Bradstreet, more than 370,000 companies depend on Russian suppliers and 240,000 on Ukrainian suppliers in 25 countries.
In addition, tensions between China and Taiwan are at their highest. The island is an essential link for many global supply chains, especially those using semiconductors, as it produces around 65% of the world's annual volume and 90% of its chips. A conflict will result in an unprecedented crisis and will have more disastrous consequences on the world than the war in Ukraine. The US seems to be preparing for this by reducing its dependence on Chinese imports significantly.
After the idea of reshoring and nearshoring, friend-shoring could be the new concept for companies to properly select these supply chain partners.
5/ Logistic Crisis
The logistics industry faced challenges in 2002, including disruptions in sea freight, road transport, and packaging. The maritime freight sector faced strikes and port closures, causing delays and impacting global supply. Additionally, freight rates dropped due to a decline in consumption, and there was a shortage of qualified drivers. Furthermore, packaging prices and delivery times increased, particularly in the London market. The logistical crisis is expected to continue in 2023 as the global system remains disrupted and fragile.
6/ Demand Volatility
Predicting consumer behavior and the level of inflation has become uncertain. Traditional business planning models are proving to be outdated and the "bullwhip" effect is being fueled by distributors. The situation in Europe is becoming critical, with an average stock level of €80 billion in 2022, compared to between €20 and €40 billion in 2020.
7/ Security of Supply
The trend towards nearshoring with a progressive rebalancing of China towards countries that still have a competitive advantage has accelerated since COVID-19. Businesses now have to configure their supply chain by developing reliable and competitive alternatives and moving their supply sources closer to their consumption basins. But finding new sources of supply is not easy.
8/ Climate Crisis
2022 was a year of severe weather events: intense droughts in Europe, Brazil, and China, major floods in Pakistan, Australia, and South Africa, destructive storms in Northern America, heatwaves, and massive forest fires in Europe and America.
These natural disasters have had a significant economic impact, costing $268 billion. And they heavily affected supply chains. For example, the heatwave in India has led to reduced wheat production and higher prices. In August, a heatwave in China's Sichuan province caused electricity shortages and forced major suppliers of Volkswagen, Intel, and Toyota to shut down. Flooding in South Africa damaged the port of Durban and caused a spike in the price of cobalt.
Companies must have better visibility of their entire value chain, including the location of suppliers' production sites and transport routes, in order to anticipate and minimize the risk of these increasingly frequent weather-related events.
9/ A New Pandemic?
The current explosion of COVID-19 cases in China is a major concern, and some estimates predict that 800 million people could be infected. According to a report by the Hong Kong-based shipping firm HLS, many Chinese factory workers are unable to work, leading to delivery cancellations and a decline in the Shanghai, Qingdao, and Shenzhen sports businesses.
10/ Corporate Social Responsibility
Western governments are pushing for more sustainable and ethical supply chains through stricter regulations. Countries like Germany, the UK, the US, and Australia already have laws that ban forced labor in supply chains. Europe could soon force companies with over 1,000 employees operating within the EU to manage social and environmental risks throughout their supply chains.
Decarbonizing supply chains to protect the environment is another crucial issue for companies. They will need to ensure their strategy is compatible with the climate goals of limiting global warming to 1.5°C.
What Should Businesses Do to Better Secure Their Supply Chains?
What are the solutions that will help businesses deal with all those risks and implement efficient resilient strategies?
1/ Better Visibility
Companies must have better visibility of their entire value chain and evaluate each of their suppliers, specifically in regard to their capacity. The objective is to monitor their suppliers' industrial resources throughout the supply chain more closely in order to quickly react to changes by reallocating resources or committing to shorter-term contracts.
The challenge is to obtain detailed information about their supply chain beyond the first tier of suppliers, as many are affected by shortages further down the chain. The use of data and artificial intelligence tools can help them have a permanent watch on their entire ecosystem.
Having a better idea of the location of suppliers' production sites and transport routes will also help businesses anticipate and minimize the risk of increasingly frequent weather-related events.
2/ Nearshoring
Many companies are now adopting a nearshoring strategy, sourcing from local and nearby suppliers. These sources have several benefits: diversifying supply sources to ensure a minimum level of production in case one source is cut off, reducing supply deficits and avoiding stockpiling in uncertain markets, and reducing the carbon footprint associated with transportation.
Other companies are adopting a friend-shoring strategy, to select their supply chain partners accordingly to the geopolitical situation. Several US companies are preparing to reduce their dependence on Chinese imports significantly, in the event of a war between China and Taiwan.
Another area of transformation is integrating critical knowledge to reduce dependence on expert suppliers. This is already happening in the luxury sector and is now being adopted in other industries such as embedded electronics, energy storage, and artificial intelligence.
3/ Improving Planning
To cope with uncertainty, businesses need to change their long-term planning. Toyota, for example, is moving away from the just-in-time model it invented, by storing critical components, such as semiconductors.
Companies are increasingly using tools to monitor events in the global supply chain, connected to their logistics flow management systems and their supplier bases. Some sectors have also implemented collaborative planning with suppliers.
4/ Better Traceability
Traceability has long been used as a means of improving supply chain performance by providing accurate information on the status of work in progress. It has now become essential in helping detect bottlenecks and ensure compliance with production and transportation conditions.
5/ Sustainability
Decarbonizing supply chains to protect the environment is a crucial issue for companies. Many companies are planning to work on more sustainable sourcing, to ensure their strategy is compatible with the climate goals of limiting global warming to 1.5°C.
Small companies will not be able to fight all these battles at the same time, as the big ones can afford to do. There is a need for resources, skills, and funding that will push companies into a logic of arbitrage.
However, large companies have a role to play that will benefit the entire supply chain.