The advantages of using ceramic material in manufacturing are numerous and as such, there is a high demand across the industrial spectrum.
DirectIndustry, in partnership with JETRO, Japan External Trade Organization, presents a selection of high-quality products from the top Japanese manufacturers in industry, including Mino Ceramic.
We talked to Mr. Hidehiko Ota, General Manager at Japan-based Mino Ceramic. He explains how the durability of the material and its resistance to corrosion make it suitable for a variety of applications.
"Ceramics are highly dense, rigid, and hard-to-oxidize materials and they have high hardness, abrasion resistance, strength, and electrical resistance. They also have a higher melting temperature than metals and high chemical stability. They can therefore replace resin and metal products in some fields because they have some characteristics that resin and metal do not have."
Advanced Materials
The Japanese company is headquartered in the province of Aichi and was founded in 1918 as a manufacturer of refractory and acid-resistant bricks.
Refractories are materials that do not decompose in extreme heat or under great pressure and are able to retain their strength and form at high temperatures.
In 1919, the company moved into chinaware, including pottery, porcelain, and earthenware stoneware, with some hand-hammered molding. Mr. Ota says:
"Following steady progress with refractory business, we then developed our engineering and construction business and later expanded our business to flooring and paving material and advanced ceramics fields."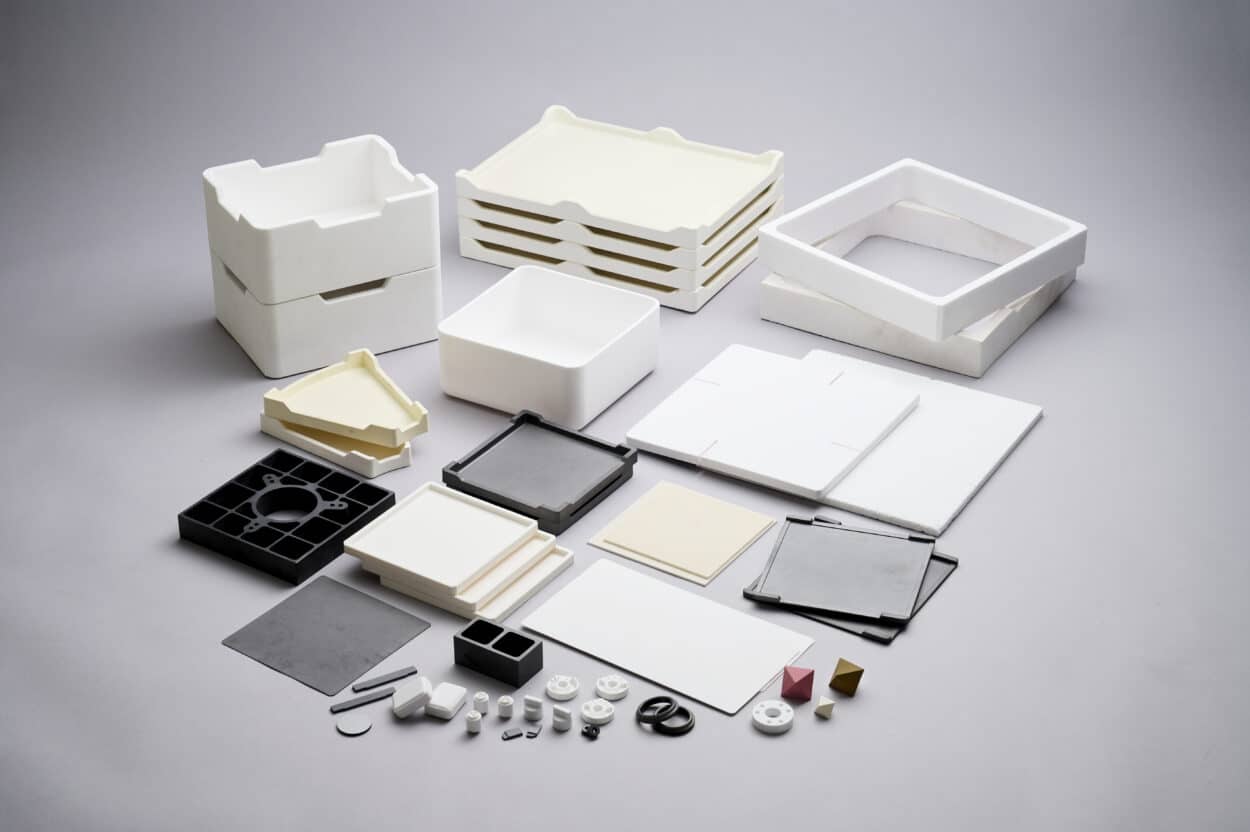 Kiln Furniture
Their main focus now includes providing products and services for refractories, industrial furnaces, kiln furniture and advanced ceramics.
Parts requiring sliding characteristics, as well as heat resistance and strength, are made using advanced ceramics and produced for the manufacturers of electronic components and automobiles.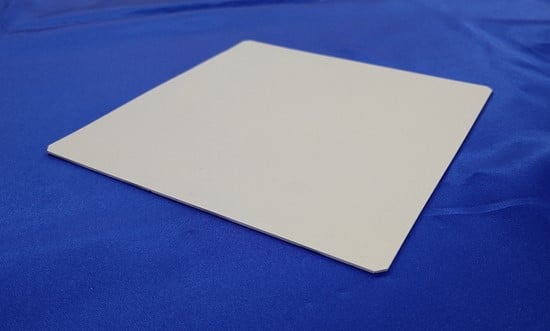 The company's advanced ceramics (oxides and non-oxides) include alumina and silicon carbide ceramics (SiC).
"SiC containing ceramics are used as greaseless parts as they have good sliding characteristics. Our SiC kiln furniture has applications for the firing of multilayer ceramic capacitors (MLCCs) and as various lightweight setters."
Ceramic setters are items of kiln furniture that are shaped to help support and maintain the shape of whatever is being fired in a kiln. They need to be able to withstand high temperatures.
The company's kiln furniture is supplied to other producers of advanced materials, as well as semiconductor manufacturing equipment and electronic parts.
Mr. Ota explains:
"As kiln furniture, ceramics are lighter than other materials, which saves energy during firing."
Reducing Emissions
Mr. Ota says the company's customers have differing requirements for the properties of their materials, which is why product development at the company is continuous.
Indeed, in response to specific demands from customers, the Japanese company is currently developing new ranges of setters and SiC sliding valves.
It is also focusing on the improvement of its products and processes, in a bid to lower its carbon footprint.
"As the manufacturing process of ceramic products requires burning at extremely high temperatures, we are aware our industry produces gasses that contribute to the greenhouse effect. Thus, we are currently developing products that require less time and energy to burn.
Mr. Ota adds they are also developing energy-saving, high-temperature kilns that have lower fuel consumption and fewer CO2 emissions to improve sustainability.