A pioneer of industrial robotics and automation since the late 1960s, Japan remains at the forefront of high-tech manufacturing innovation as it continues to lead the world in producing industrial robots.
It is more than 50 years since the birth of the Kawasaki-Unimate 2000, Japan's first domestically manufactured industrial robot. Initially based on an American design, it soon evolved to meet the needs of Japanese car manufacturers – upgrading from five degrees of freedom to six and doubling the payload capacity to 25 kg.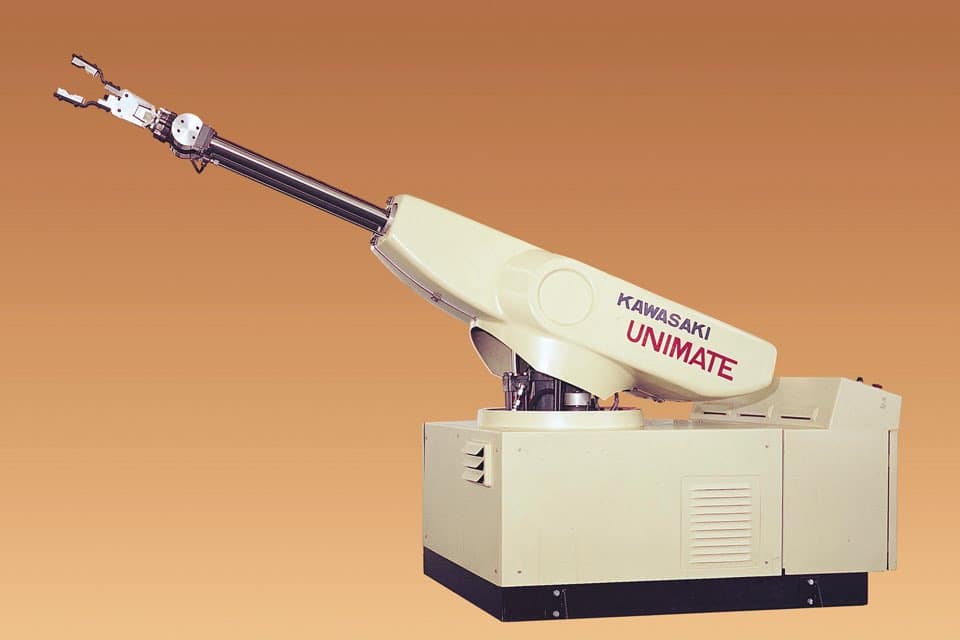 Weighing in at almost 1.5 tonnes, these hefty robotic arms began life spot welding cars. They played a critical role in establishing Japan as an economic and manufacturing powerhouse.
By the 1980s, Kawasaki and other Japanese robot manufacturers were expanding into North America and Europe. Selling to automotive giants, Japan accounted for around 70% of robot manufacturing worldwide.
This boom, along with advances in robotics technology – such as improvements in microprocessors and the switch from hydraulic robots to electric robots – saw 1980 dubbed 'Year One' of Japanese robotics.
Over time, industrial robots developed a delicate touch, along with the intelligence to handle advanced automation and more challenging tasks. The focus shifted from brute strength and raw speed to agility and the ability to make smart decisions. These improvements were in part thanks to advancements in sensor technology and grippers which are better suited to handling delicate electronics than lifting steel girders.
In the 1990s, Japan's new generation of cleanroom robots powered the Asian IT revolution – building integrated circuits and LCD screens in countries like Korea, Taiwan, Thailand and later China.
A new century saw Japanese automation and robotics companies continue to innovate, expanding into areas such as ultra-precise medical robots capable of performing delicate surgery, and collaborative robots able to safely work side-by-side with humans.
RELATED ARTICLE
Today, Japan remains the world's number one industrial robot manufacturer – delivering 45% of the global supply, says Dillon Jaghory, research analyst with Global X Funds.
"Just as 1980 became 'Year One' for industrial robots, 2021 may very well become 'Year One' for service robots in Japan, as they make inroads into areas like healthcare, hospitality, transportation and domestic tasks. New technologies like AI and the IoT are making it easier to integrate human-friendly robots into daily life. These factors are likely to drive the next phase of robotics, as service robots become increasingly integrated into society."
As of the end of 2020, five Japanese industrial robotics manufacturers – Kawasaki, Fanuc, Yaskawa, Daifuku and SMC – had a combined market capitalization of around US$120 billion. Fanuc and Yaskawa alone accounted for 29.5% of the global industrial robot market in 2019.
01. Kawasaki
Kawasaki remains a leader in robotics, but is not a pure-play robotics company. Only 13.2% of revenue came from precision machinery and robotics in FY2020. Kawasaki Heavy Industries' Robot Division has several subsidiaries around the world, in countries such as the US, UK, Germany and China. Kawasaki has shipped more than 210,000 robots worldwide.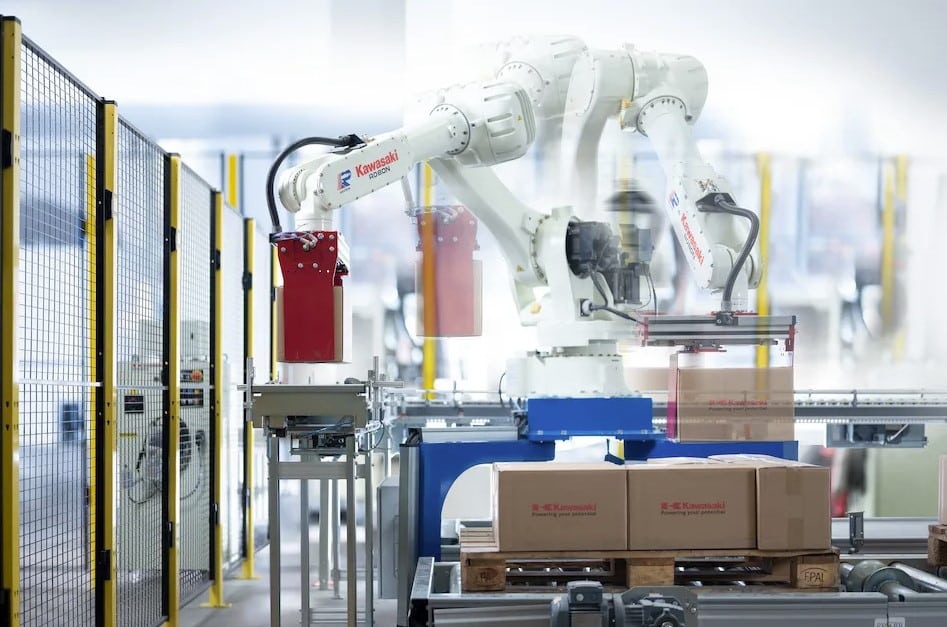 Kawasaki has also developed pharmaceutical and drug adjustment robots in the medical field, as well as the first domestically produced surgical support robot, jointly developed with Medicaroid in 2020 (a joint venture between Kawasaki Heavy Industries and Sysmex).
Kawasaki still primarily services its home market, with 47.3% of revenues coming from Japan in 2021, followed by 21.1% from the United States, 18.6% from Asia, and 9.6% from Europe.
02. Fanuc
Fanuc initially focussed on numerical controls (NCs) in the 1950s and 1960s. Its founder, Dr. Seiuemon Inaba, was a pioneer in CNC machines – with the company controlling 50% of the global CNC market in 2020.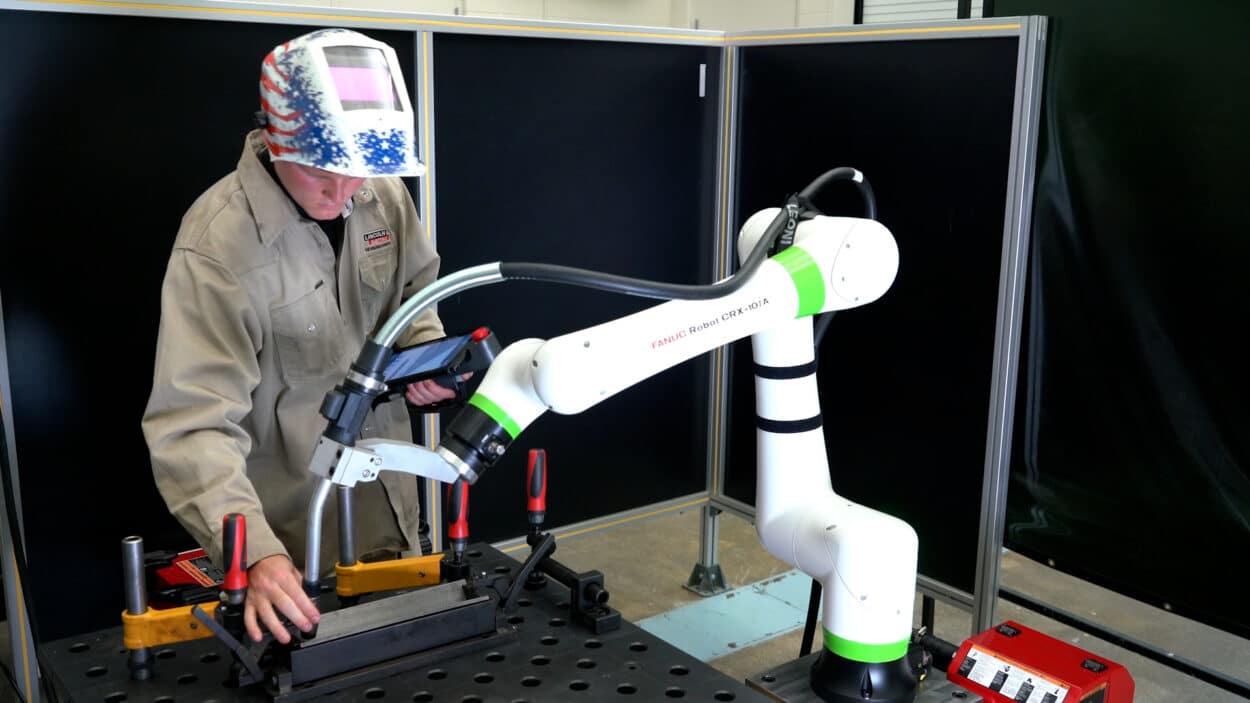 Fanuc expanded into robotics in the 1970s, with "robomachine" robotic cutters, drills and injection molding machines. Today, it has three main business divisions: robomachines, robots and factory automation. In July 2021, Fanuc manufactured its 750,000th industrial robot.
When it comes to welding, Fanuc's CRX cobot allows manufacturers to shift from high-mix, low volume to low mix and high volume tasks with ease.
Fanuc primarily sells into the Chinese market, with 33.1% of revenues coming from
China in 2021, followed by 18.8% from the United States, 15.5% from Europe and 15% from Japan.
03. Yaskawa Motoman
Yaskawa is a Japanese robotics pioneer which coined the phrase "mechatronics" in the 1960s. Motoman began in Europe in 1976 as a manufacturer and supplier of robot welders for the automotive industry, becoming a wholly-owned subsidiary of Yaskawa Electric Corporation in the 1990s.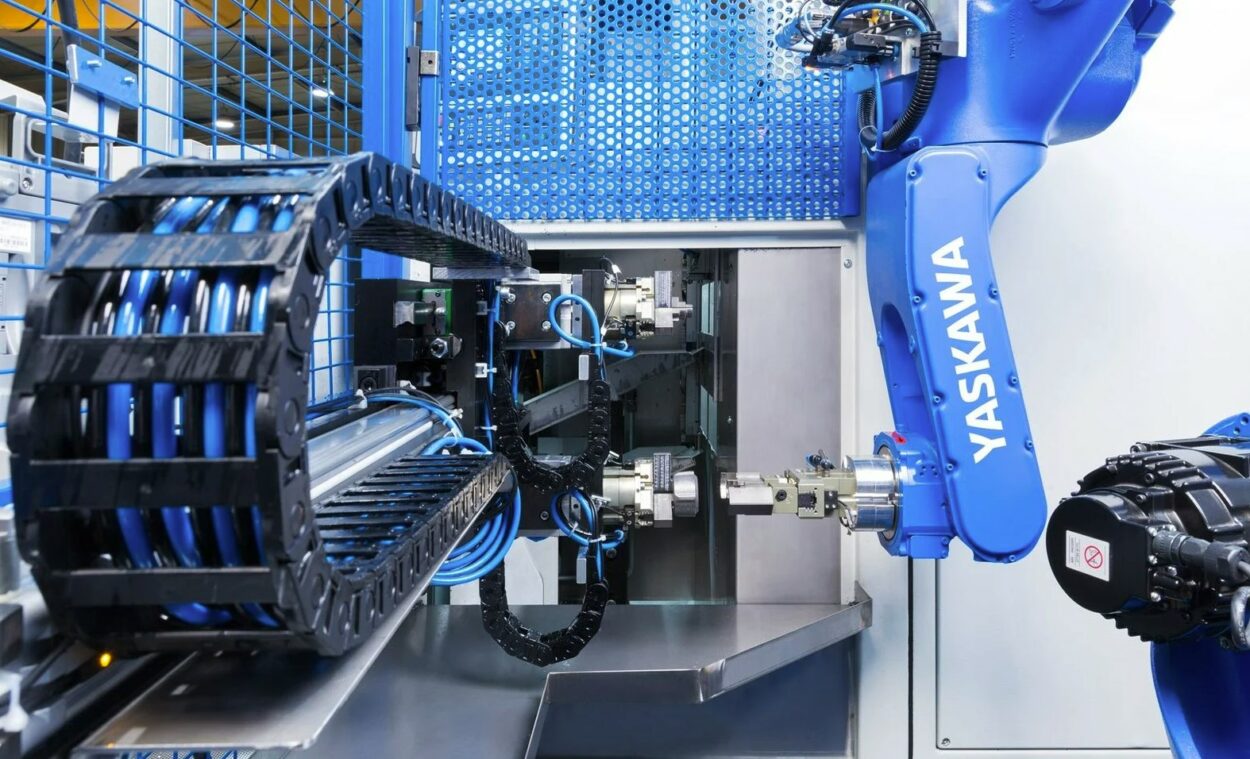 Today, Motoman robots are heavy-duty industrial robots used in welding, packaging, assembly, coating, cutting, material handling and general automation. More than 450,000 of Yaskawa's Motoman robots, 15 million servos and 26 million inverter drives are installed globally.
Yaskawa Motoman's collaborative robots include palletizing robots, for placing products on a pallet for shipment or storage, and welding robots designed to add capacity to current production.
Yaskawa Motoman primarily services the Japanese market, with 34.9% of revenues coming from Japan in 2021, followed by 25.1% from China, 15.1% from the Americas, and 14.1% from Europe, the Middle East and Africa.
04. Daifuku
Daifuku is a material handling system supplier which specialized in overhead Webb Conveyor systems in the 1960s. In the 1980s, it expanded into automation for semiconductor fabs and built out a presence in Canada, Singapore, and the UK. In 2017, it was the leading material handling system supplier in the world.
Today, Daifuku is a leader in the field of factory automation, particularly intra-factory logistics. Most of Daifuku's sales are derived from storage and transportation systems for factories, production lines for cleanrooms and automobile plants, and automated systems for airports.
Daifuku primarily services the Japanese market, with 34.6% of revenues coming from Japan in 2021, followed by 12.6% from China, 28.6% from the Americas and 9.2% from South Korea.
05. SMC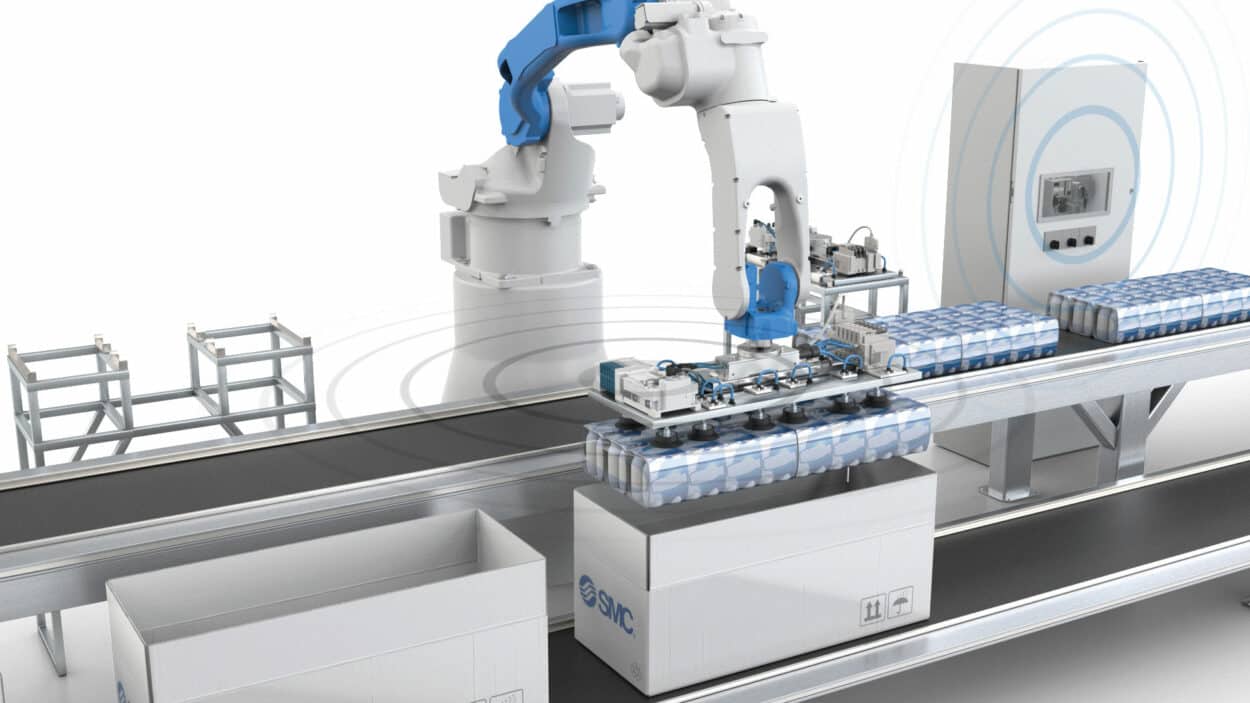 Founded in 1959, SMC specializes in supporting industrial automation, known for its expertise in accurate light-weight applications, including its flexible Robotic Gripper System.
SMC primarily services the Asian market, with 40.7% of net sales coming from Asia in 2021, followed by 27.5% from Japan, 16.5% from Europe and 13.5% from North America.
RELATED ARTICLE