Japan has long been considered a leader in machine tools with many of the industry's leading global operations headquartered in the country.
Machine tools manufacturers like Yamazaki Mazak, Okuma, DMG MORI, JTEKT, and Komatsu have been at the forefront of the development of a wide range of heavy machines across the decades. These include milling machines, metal cutting machines, drilling machines, grinding machines, boring mills, and precision machines.
And today they remain major players in the field as industry increasingly demands higher levels of automation and smarter systems.
They have moved with the times to embrace the likes of computer-aided manufacturing, computer numerical controls, and laser systems working with computer-aided design. They also developed hybrid equipment that can multitask and incorporate additive manufacturing.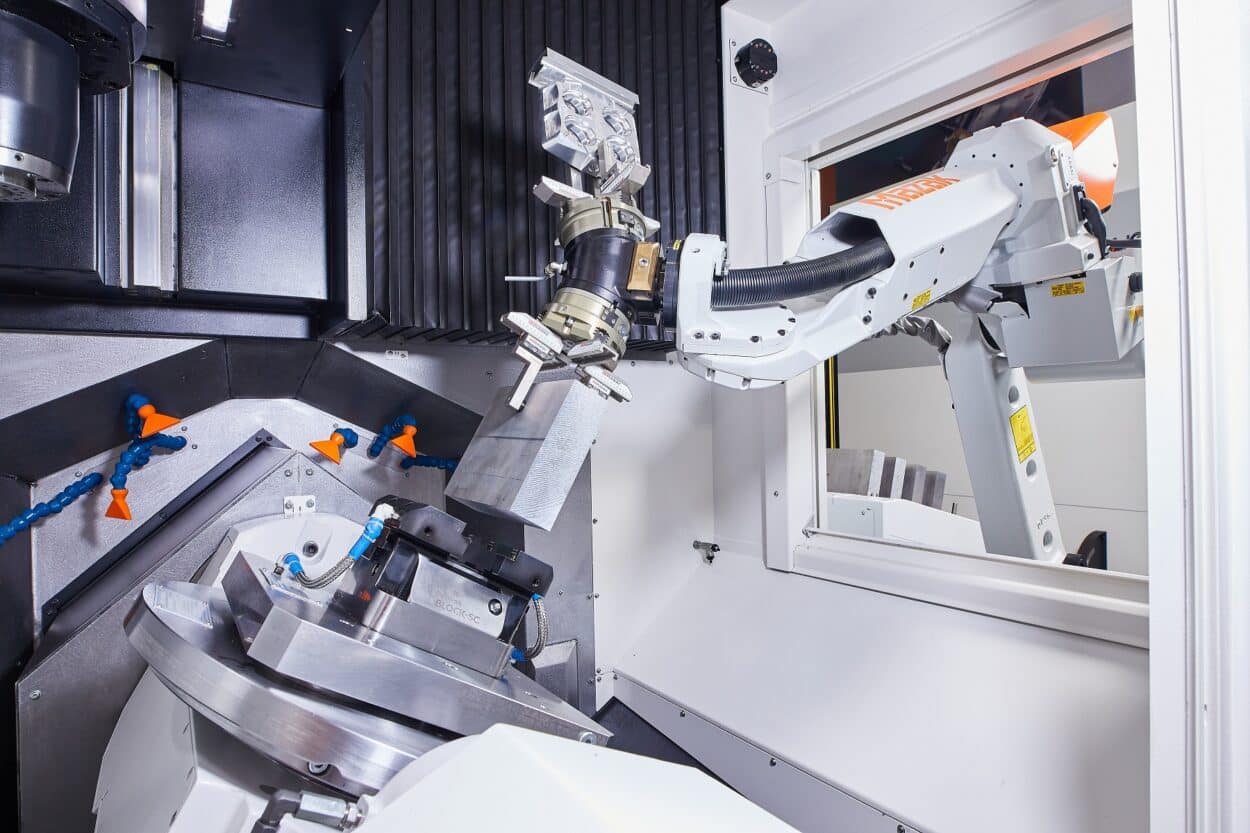 A Buoyant Market
Research this year suggests that despite the impact of COVID-19, the global machine tools market is expected to reach between US$87.4 and US$96.8 billion by 2027.
Although there are variations in projections by different researchers, economic growth rates are projected to see a 3.7% and 4% compound annual growth rate over the next five years.
Among the reasons for this are drivers such as rising demand for mass production and the push towards Industry 4.0.
Despite the lingering effects of the pandemic, the lockdown in China, and global parts shortages including metal parts, the machine tools market in Japan seems buoyant.
According to the Japan Machine Tool Builders' Association (JMTBA), the total value of machine tool orders for April 2022 was 155.50 billion yen (US$1,15 billion).
This was an increase of 25% compared to the same month in 2021 and marked the 18th consecutive month of year-on-year growth.
Yoshiharu Inaba, JMTBA, says in a statement on the organization's website:
"Machine tools are playing a vital role because of their ability to produce other machines or as 'mother machines.' Advancements in machine tools have contributed to the development of diverse industries ranging from those engaged in manufacturing familiar household products to the aerospace industry."
And, he adds:
"In addition to contributing to the development of the machinery industry at home, Japan's machine tool industry now supplies the rest of the world as well."
Here is a list of the top 5 Japanese machine tool companies.

01. Mazak: Understanding Local Markets
Yamazaki Mazak was established in 1919 and is still a leader in the production of advanced machine tools, laser cutting equipment, and automation systems.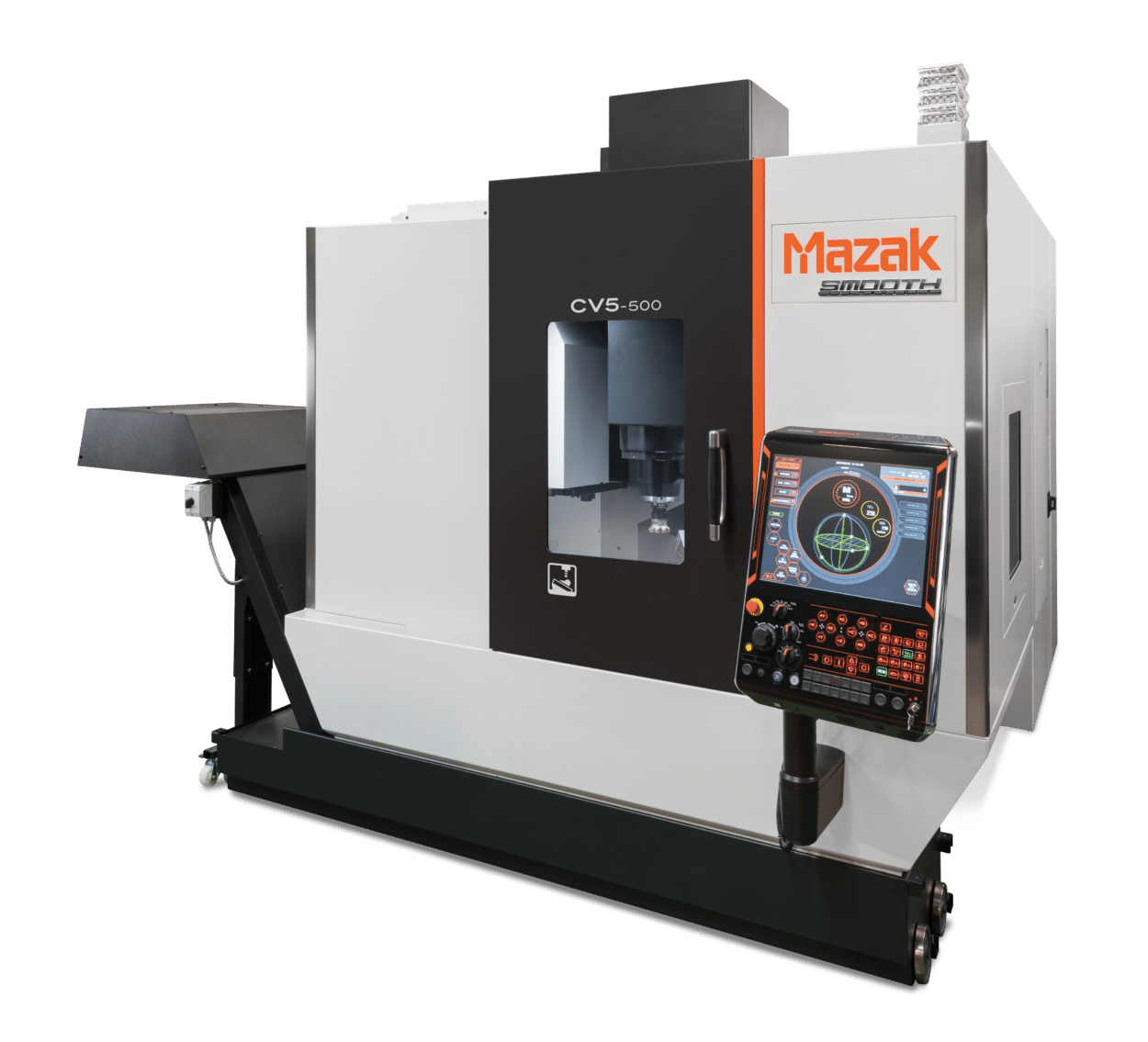 Alan Mucklow, Managing Director UK at Yamazaki Mazak UK Ltd, explains the Japanese group now has 10 manufacturing plants across the world, including its state-of-the-art European manufacturing plant at Worcester, UK.
"We are a global manufacturer with a local focus that is provided by our technology center network – there are now 13 Mazak technology centers across Europe, supporting our customers. We have a constant pipeline of new technologies that are being introduced with the end goal of making our customers faster, better, and more competitive.
"Much of this innovation is developed outside Japan in our different manufacturing locations. We recognize that different geographical markets and industries require different technologies that can only be developed with a thorough understanding of local market conditions."
One example of this is the CV5-500. It was developed in the UK for the European market that requires competitively priced and smaller footprint machines that can be easily paired with an automation solution.
It has a side-loading door, robot interface and hydraulic and pneumatic fixture interface options and appeals to a whole new machining demographic, he says.
"We recognized that there was a gap in the market for an entry-level, fully simultaneous 5-axis machine. This could help subcontractors, start-ups and job shops make the jump to more complex 5-axis work."
02. Okuma: Super Multitasking
Okuma was founded in 1898 in Nagoya and produces CNC machines and controls, as well as drives, motors, encoders, spindles, and automation systems.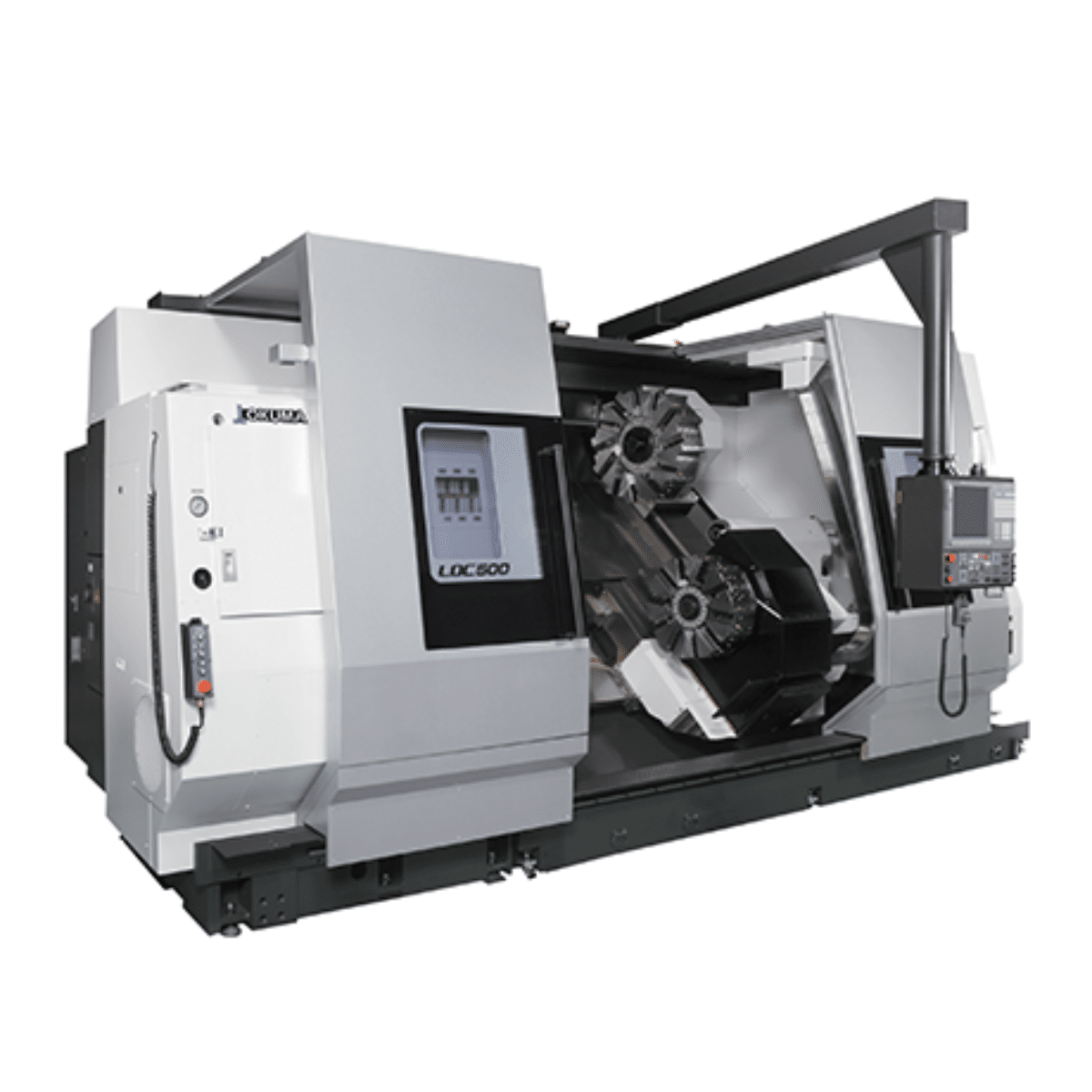 Among its successes are its LASER EX series, which brings together cutting, grinding, metal additive manufacturing, and laser quenching.
Described as "super multitasking" and "ultimate process-intensive" machines, these products incorporate laser technology that combines subtractive and additive manufacturing, hardening, and coating of the workpiece from blanks to the final product.
The corporation has also developed the new MA-8000H Horizontal Machining Center. Equipped with abundant power-saving functions and eco-friendly technologies, it operates autonomously without human intervention and strongly supports user efforts to decarbonize.
03. JTEKT: Pioneering Technologies
Back in 1943, a company now part of JTEKT became the first manufacturer in Japan to supply bearings for steel rolling mills.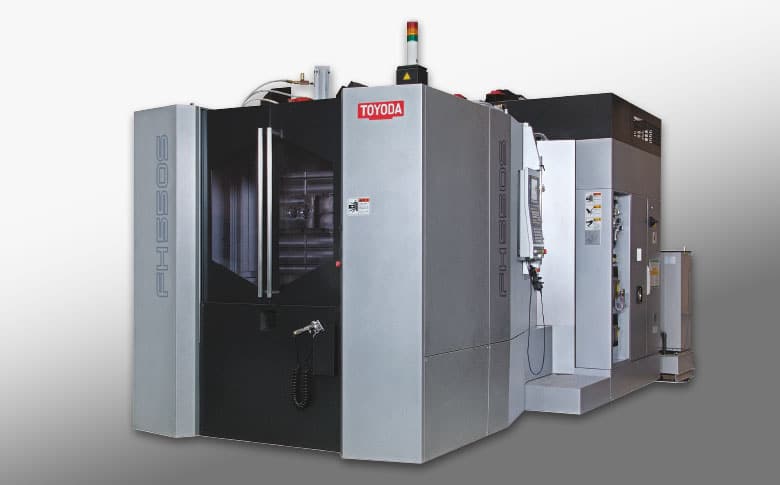 Then in 1983, it developed the first electronically controlled power steering system and, in 2013, launched the world's first machining center equipped with gear skiving processing functions.
In doing so, JTEKT consolidated a gear's multi-step manufacturing process, which usually requires multiple dedicated machines, into one compact machining center.
The company was created in 2006, and is headquartered in Kariya, Aichi, and in its current form by the merger of Koyo Seiko Co and Toyoda Machine Works. JTEKT is known for its machine tools and flexible automation (FA) systems, as well as steering products and bearings.
Today its GS200H and GS700H centers have won awards for their ability to produce parts with more accuracy and less time, cost, and risk.
And it is also applauded for its strides with its Internet of Everything (IoE) smart technology, bringing connectivity to its own factories and those of its customers and suppliers.
04. DMG Mori: Automated Production
Another Japanese success story is DMG Mori Seiki, now marketing – with its German sister company DMG Mori Seiki AG – under the brand name DMG Mori.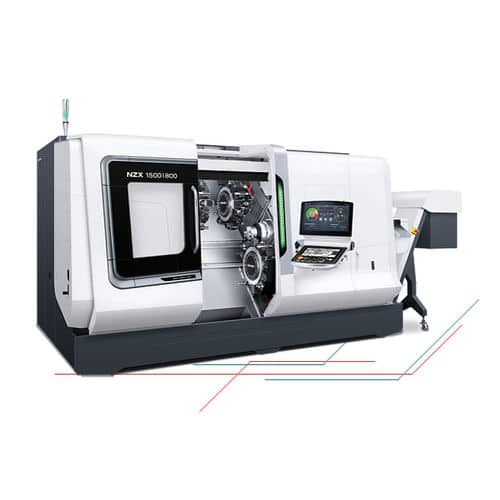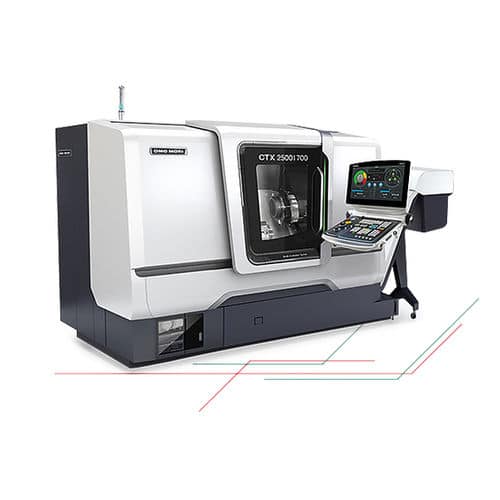 Since its launch in 1948, DMG Mori Seiki has developed more than 200 CNC lathe and machining center models. It has become one of the largest machine tool builders in the world.
Today it supplies products from CNC lathes and parallel-twin-spindle and multi-axis turning centers to vertical and horizontal machining centers.
DMG Mori is known for its focus on automation and digital solutions. Their technological innovations include 5-axis control and mill-turn machines that realize machining in one chucking with no setup work. This enables increasing the feasibility of automated production.
In the first quarter of 2022, DMG Mori announced that consolidated orders grew to 150 billion yen (US$1,11 billion) – up 48% year on year.
It has also announced the start of operations in July at its newly constructed Nara Product Development Center, which will specialize in digital and cutting-edge technology.
05. Komatsu: High-Precision Control
Tokyo-headquartered Komatsu produces machine tools, as well as its construction, mining, forestry and military equipment.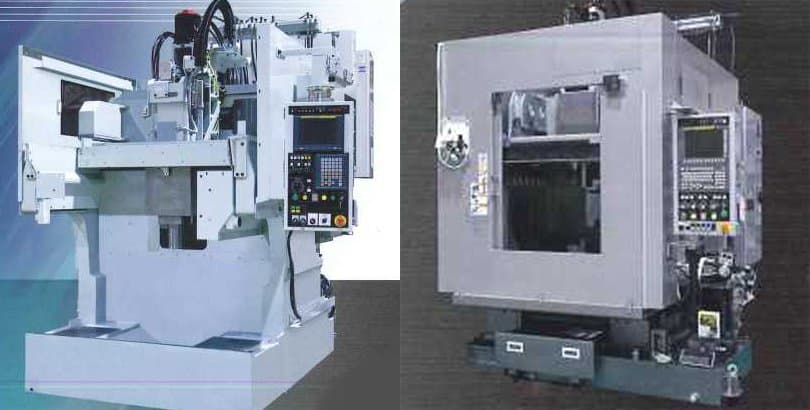 The company was founded in 1917, by Takeuchi Mining Industry to manufacture machine tools and mining equipment for in-house use. Today, Komatsu also produces presses and sheet metal machines for the creation of automobile body panels. It also manufactures transfer machines for engines and transmissions.
It also supplies the equipment and tools, including temperature control devices, for the production of semiconductors.
It was through its research on semiconductors that Komatsu established high-precision control of temperature, at a margin of error within 0.01 deg C. This enables the delicate handling of parts sensitive to temperature and cooling through its products.
High Export to Import Ratio
Prof Tony Schmitz has a joint faculty position with the Machine Tool Research Center at the University of Tennessee, and Oak Ridge National Laboratory, in the United States.
He sees Japan as a major player in global machine tool production.
"The modern machine tool and cutting tool industries rely strongly on digital models. They represent the machine and tool designs, as well as the machining performance when the cutting tool is used to remove metal and produce the desired part. This digital focus contrasts with past decades when machines were manual and part designs were drawn manually. The transition from analog to digital is nearing completion globally."
Then he adds:
"Japan is a leader in machine tool production globally. Their export to import ratio is high, which indicates a healthy innovation and production ecosystem."