Proneem is a Marseille-based company that promotes sustainable chemistry. The company became known 20 years ago with a natural anti-mite treatment for comforters and pillows based on neem extract. Since then, Proneem has developed multiple treatments for textiles using natural, sustainable and non-toxic substances through microencapsulation technology. In the midst of the COVID-19 crisis, the company developed a protective mask coated with silver chloride microcapsules that they claim is capable of filtering100% of SARS-CoV-2. We visited the production site in Marseille to learn more about microencapsulation and discover how this technology can make textiles more intelligent.
This fabric mask can filter out 100% of the coronavirus. Developed by Marseille-based company Proneem in 2020, ViralStop contains a natural treatment capable of eliminating SARS-CoV-2 within the first few minutes, explained Nathalie Hagege, Founder and CEO of the company:
"We have developed a formula based on silver chloride mixed with active ingredients, that we keep confidential and secret, to capture the virus and destroy it by destroying its membrane. We damage and destroy its membrane quite quickly, within a few seconds in contact with the virus. The virus becomes inactive and non-infectious. We did everything we could to test with live SARS-CoV-2 viruses and all the variants including Delta and Omicron to provide the proof that our mask works on the virus and is therefore an anti-covid mask."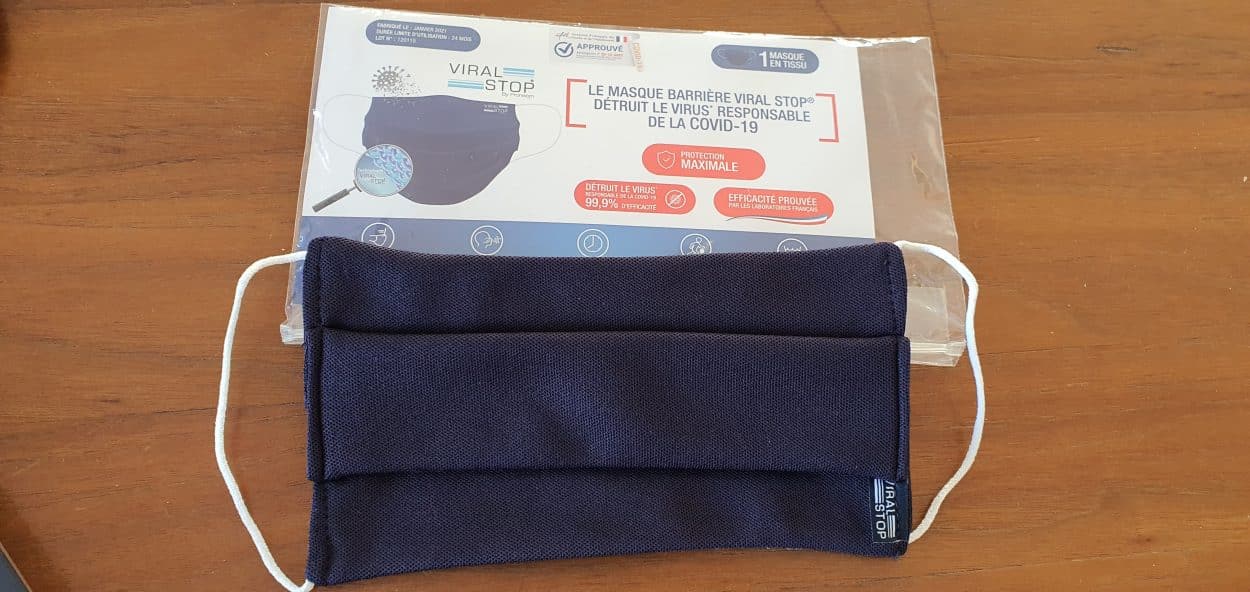 What is Microencapsulation Technology?
This anti-covid treatment is obtained with microencapsulation technology. This process, developed 20 years ago to produce an anti-mite treatment, is the company's trademark. Today, Proneem offers 25 different types of microencapsulation against mites, mosquitoes, perspiration, and now coronavirus. The treatments are suitable for all fabrics.
"Microencapsulation technology is a state-of-the-art technology that allows us to put a natural active ingredient in a very small ball that measures between 2-3, and 10-15 micrometers. We use an oil and a micelle, a bit like a vinaigrette, to make these small balls. Once we have this vinaigrette, we use a monomer to form a light membrane on the outside of each ball, nanometric, invisible, to be able to encapsulate this essential oil."
It is in two reactors of 50 liters each that the chemical transformation takes place. The temperature of the oil and the natural active ingredient is raised to just the right speed so as not to denature the active ingredients. It takes 6 to 8 hours to produce 50 liters of this white liquid which contains billions of microcapsules undetectable to the naked eye. Sold in bulk in 200-kilo cans, the treatments are then applied to textiles by industrialists.
"Our job is to manufacture these bulk, ready-to-use formulas to be used in the factory. You just have to add water. There are no other additives to add. We only use active ingredients whose toxicological profile has been thought out to be harmless for humans and eco-friendly."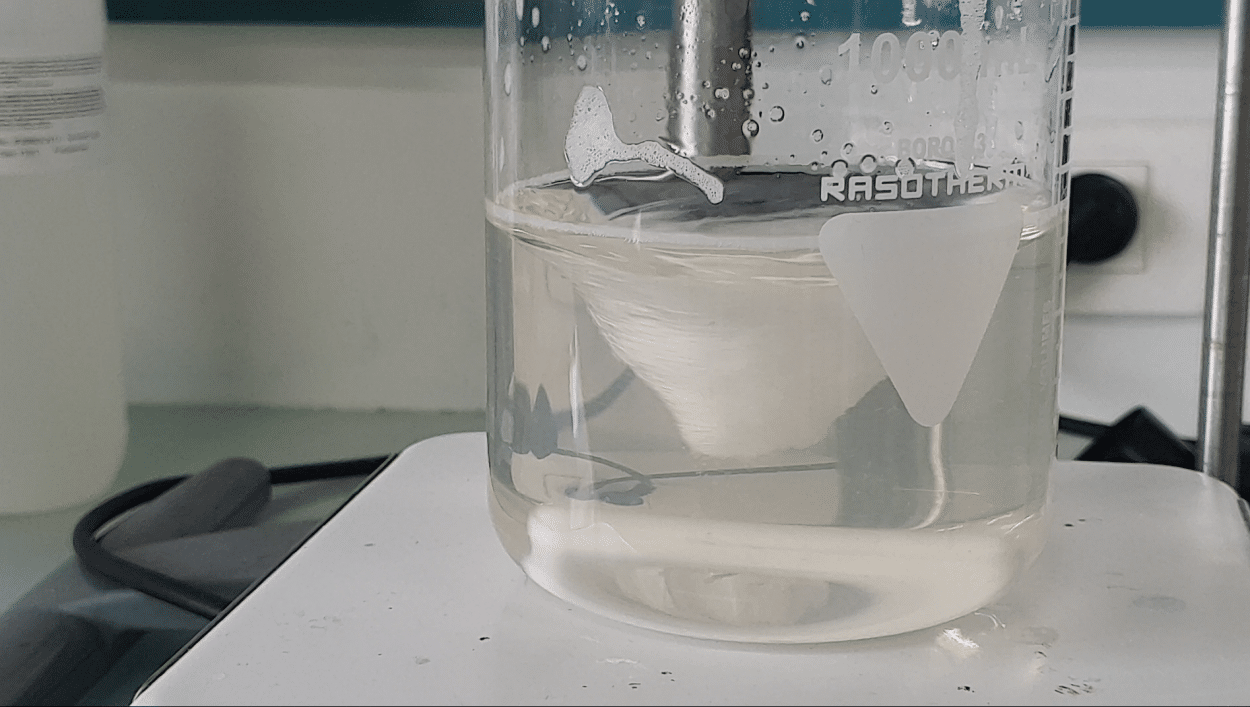 Is Microencapsulation a Nanotechnology?
Can we consider microencapsulation as nanotechnology? The company insists: microencapsulation is not nanotechnology.
"We have carried out tests with instruments dedicated to meteorology that have concluded that there are no microparticles and debris released into the air or into the wash water. Therefore, there is no risk to humans or the environment."
The treatment remains effective on all fabrics, even after dozens of washes. In the case of the ViralStop mask, a blend of cotton and polyester, the protection would be effective for 7 days.
The future COVID-related applications are countless. Fabrics in airplanes, trains, and even in trade shows could be treated with ViralStop.
"We are no longer safe from a pandemic. This means tomorrow's airplanes will have to be treated against different types of viruses and susceptible bacteria. Trains too, as well as trade fairs. Today, in trade shows, we ask that materials be fireproof. Tomorrow, they could be fireproof and also anti-viral."