Nio Day 2021 held in the eastern city of Suzhou, China on December 18 not only showcased a new model, the ET5, but also outlined plans for entry into 25 markets by 2025. These plans, however, are likely to put the embattled company under even closer financial scrutiny. Despite selling 91,429 cars in 2021, a 109% year-on-year increase, Nio saw its share price halve over the year.
Adding to the company's valuation woes was the China factor, most prominently seen with the botched Didi IPO, which has weighed heavily on US-listed Chinese stocks. According to Klaus Paur, managing partner at MaLogic,
"Nio's stock price seems to be under-valued, and this is probably due to the looming uncertainty about the potential delisting of Chinese companies from the US."
Aiming For the European Market
Nio entered the Norwegian market in 2021 and at Nio Day announced that in 2022 the brand will launch in an additional four European markets, including most notably Germany. William Li, Nio's CEO, said in a Nio Day interview that there were certain challenges:
"We need to work on the localization of our interfaces, digital cockpits and have our Nomi (Nio's in-car digital assistant) be able to speak German, to speak Swedish, to speak Norwegian. These are still challenges for us, but I think the bigger challenge is that while we have confidence in our products, how do we adapt our whole service experience to local needs? Nio is never only about a car, our service is beyond the car experience and about a lifestyle. How can we bring this to our users in Europe?"
Like Tesla, the company uses a direct sales approach. But Nio Houses aim not only to create a sales location, but also a clubhouse for users. Another key differentiator is battery swapping, Nio offers buyers the option of renting the battery pack, Battery as a Service (BaaS). Similarly, it offers Autonomous Driving as a Service (ADaaS) and both these incur monthly rental fees.
The ET5
A key element to Nio's European expansion will be the ET5, a Tesla Model 3-sized sedan, set to begin deliveries by late 2022. In terms of competition, they seem to be pitting themselves against offerings from the German premium trio. According to Tu Le, Founder and Managing Director of Beijing-based Sino Auto Insights,
"Based on the positioning William Li articulated for the ET5, he played down the ET5 competing against the Model 3 and said they plan on going after 3 Series, and C/E Class buyers which are the Germans" bread and butter."
In China, Nio has benefitted from more tech-savvy consumers and favorable buyer demographics. This is not the case in Germany. Paur believes Nio's strategy is risky,
"European car customers are on average older and much more loyal to car brands than their peers in China, particularly in the premium segment. It might be easier to win customers from the lower segments than to poach the rather entrenched BMW, Mercedes-Benz or Audi owners directly."
A lack of brand recognition may further hinder Nio. Word-of-mouth marketing has been one of the company's strategies in China, but this may be difficult to replicate in Europe. Li claims that this is achievable in Europe by delivering the best products and services.
New Partnerships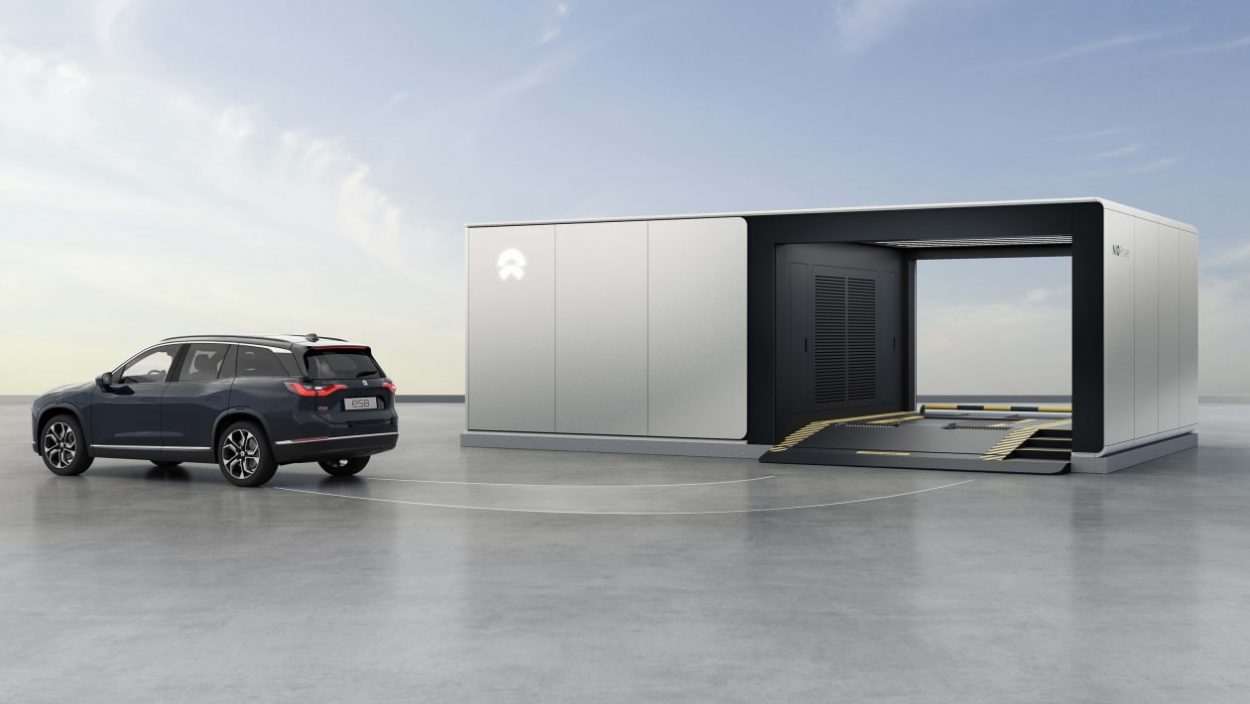 The problem is much of Nio's service proposition is capital-intensive, particularly the battery swapping facilities. In order to succeed, Nio will likely need partners. The company has already announced a partnership with Shell, which will see the two companies operate pilot battery swapping stations in Europe from 2022 along with granting Nio buyers access to Shell's charging network. Such a network of swap stations could be a problem according to Paur,
"Cities and towns are widespread in Europe with an overall lower urban density than in China. This requires an extensive network to be set up right from the start."
Compared with most other Chinese EV companies, Nio's service proposition is a key differentiator and gives the company something to offer that is not matched by Tesla or other EV offerings on the European market. On the other hand, it might also be Nio's Achilles heel. Le expects Nio's approach to be very cautious,
"Mistakes made outside of the Chinese market will be very costly for them. What we will likely see is a very deliberate, controlled brand and product launch strategy that builds up slowly and crescendos in 2025 when they will enter their 25th market."
The countries illuminated on a map shown at Nio Day illustrated that plans call for sales in most of Europe, the USA, Australia, New Zealand, Japan, and South Korea by 2025.