What is the state of industrial recovery in France? How can we imagine the French industry of the future? Will there be a revival of the French production equipment sector? As the EMO trade show opens this week in Italy, we spoke with Olivier Dario, General Delegate of SYMOP, the French association for production machinery and technologies.
DirectIndustry: What is the state of industrial recovery in France?
Olivier Dario: There are positive factors today for French industry. The COVID crisis revealed the problem of subcontracting to Asia and of our dependence on the rest of the world. The French government is now ready to launch an investment plan with the idea that we must bring our industry back. And I think industry is going to be a big theme in France during the presidential elections, which has not been the case in the last 30 years.

So, all these factors, at the European and French level, are in favor of reshoring. The real question is: how fast will this happen and how can we make young people want to go into industrial careers?

Now that machines are intelligent, industrial employment is becoming a skilled, evolving job. A machine technician can now become a workshop manager and then a plant manager, as is the case at the Toyota plant in Valenciennes, where the former manager, Luciano Biondo, was a worker who rose through the ranks.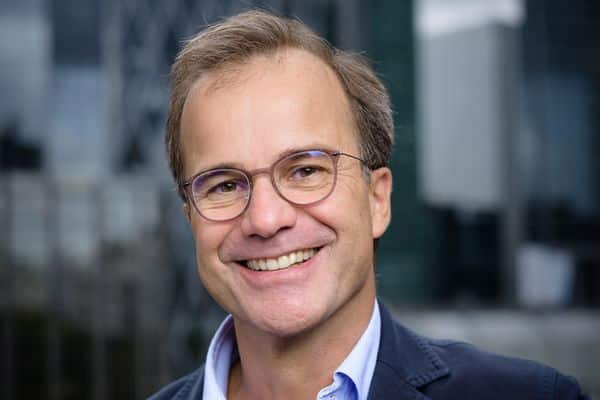 DirectIndustry: French industry has been lagging behind its European neighbors for years. Can you explain why?
Olivier Dario: In France, industry represents 10 to 12% of GDP while in Germany, it is 20 to 25% of GDP. So France's industry is weaker compared to Germany or Italy. In France, industry is made up of SMEs and ETIs, but there are not enough of them. 

SMEs invest a lot, sometimes even more than German SMEs, but they invest in the areas of design and engineering, and not in workshop and manufacturing assets. In industry, there is design, which is done in 3D now, where a part is designed virtually, and then this part is manufactured in a workshop. Investment in France is focused on intangibles and less on machinery. For example, we buy a lot of software but much less machinery compared to other industrial European countries. It's as if innovation was only taking place in the design office and not on the shop floor. In Germany and Italy, innovation takes place on the shop floor. They prefer to invest in a 5-axis machine for precision machining, while in France, we keep a 3-axis machine for less precise machining.

So our SMEs have outdated equipment compared to their European neighbors and as a result these companies are handicapped in their productivity and competitiveness. And today, competitiveness is linked to the modernization of the machine park and robotization.

Moreover, an SME that works on modern tools attracts young people, which creates a virtuous circle. This is why France needs to invest more in the means of production in order to catch up.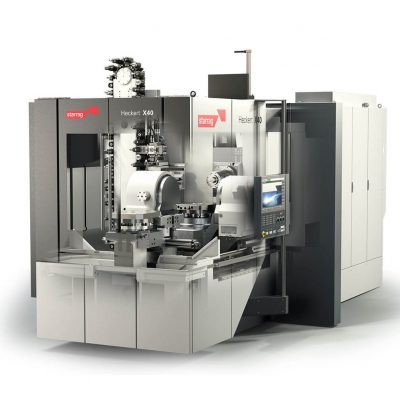 How to Choose the Right Machining Center?
Read our buying guide and make the smart choice
DirectIndustry: But machines were once French.
Olivier Dario: It's true that today the standard for machine-tools is German, Italian or Japanese. But the machine was once French. EMO, the European machine tool show that is taking place this week in Milan, originally stood for "Exposition de la Machine Outil" in French. It was a show held in Paris, but it was taken over by the Germans and Italians and now takes place once a year, alternately in Hanover and Milan.

The French machine tool industry missed the digital shift and the rise of CNC machines. As a result, the sector in France collapsed.

Let's take the example of a gigafactory for electric batteries in France. It is great to build a gigafactory in France. The problem is that the production machines are purchased from Asia (Korea, China or Taiwan). This is bad. All this is because the question of production equipment was in the blind spot of industry whereas it is major. If we continue to go to Asia for our machines, we will impoverish our industry. There is no strong industry without a strong production equipment sector.
DirectIndustry: So how can France fit into the industry of the future?
Olivier Dario: I think the potential lies in the rise of special-purpose machines, which are production machines designed to meet the specific needs of a company or a factory to make a particular type of part. We have entered the era of tailor-made industry where industrial decision-makers need more agility and flexibility and the ability to quickly change production, moving from small series to larger series.

And now, French people are starting to be very good at making machines for a specific need. They take a German machine and customize it for a particular purpose. This is the case of the company Fives which is able to make entire production lines for all types of industry using both their machines and other machines.

The industry of the future is the ability to develop system assemblies that integrate robotics, metrology, vision, machining and additive manufacturing to offer customized solutions for greater flexibility and agility. France has an opportunity to develop in this sector of special-purpose machines while for example, the Germans, are more focused on standardization.