Next week, the French city of Marseilles will start using a dirigible balloon powered by helium and equipped with a camera and infrared sensors to monitor forest fires. This experiment is the first of its kind in Europe. But it is not the first time that the European continent shows interest in such air vehicle technology.
This summer, a curious airship will fly over Marseilles' area in South of France. Inflated with helium, this 13 meters-long aircraft will be able to spot the slightest outbreak of fire at a distance of 10 km and at an altitude of 500 meters, thanks to a camera, infrared sensors and a geolocation system.
The airship was developed by A-NSE, a company based in La Ciotat, 35 km from the city. Some of their aircraft are already used for infrastructures and frontiers surveillance in various regions of the world.
Marseilles, where our publication is headquartered, and its area are known for being at risk of fire every summer. It is a very windy and very dry region and the temperatures go high from year to year. As a result, each summer, thousands of hectares of land are burned and hundreds of people are evacuated.
And this new season is a source of concern for the local authorities. The latter already reported that the water reserve levels for plants are lower than last year, comparable to those of August, a month ahead of schedule.
The risk of major fires is seriously high. Small fires have already been detected and contained in the region during the last weeks. Last weekend, 300 hectares of land were burned in the Aude region, located 200 km from Marseille.
So far, the authorities have different means at their disposal to monitor fires: trucks, water bombers and firefighters on the ground. The new device should allow firemen to intervene more quickly.
Indeed, the aircraft can detect flames of at least one meter high up to 10 kilometers around the fire station located near the famous Calanques, even during the night as it is equipped with an infrared camera. It can also remain in flight for 10 days without additional helium. Finally, the aircraft is also stable in winds of 80 km/hour, where the risk of fire is greatest. Local people know how the region is subject to winds, especially the mistral.
According to Admiral Patrick Augier, commander of the battalion, this technology is already used to monitor military bases in Africa. It is the first time that it is adapted to forest fires in France. This experiment will last until July 26.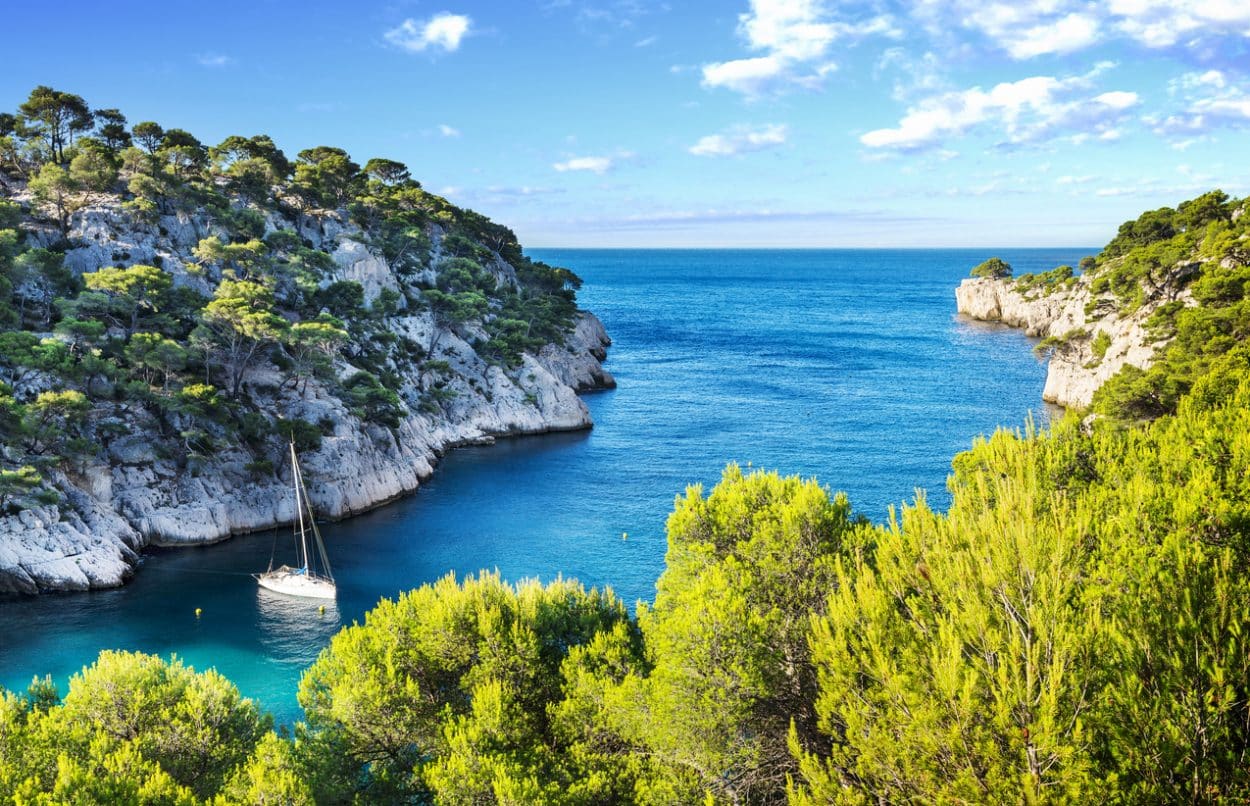 Airlander 10
If Marseille's experiment is the first of its kind in Europe, it is not the first time that Europe shows interest in such air vehicles. In 2018, we interviewed Stephen McGlennan, the CEO of privately-held UK company Hybrid Air Vehicles which designed Airlander 10 aircraft. Combining aerodynamic and helium lift, Airlander 10 offers low-cost long-endurance and remote access capabilities across a wide range of sectors.
At the time of our interview, the company had just been awarded Design Organisation Approval by the European Aviation Safety Agency. In 2019, the UK's Civil Aviation Authority (CAA) gave them production organization approval allowing them to start commercial manufacturing and assembly. The company is one step closer to getting its Airlander 10 aircraft in service with customers.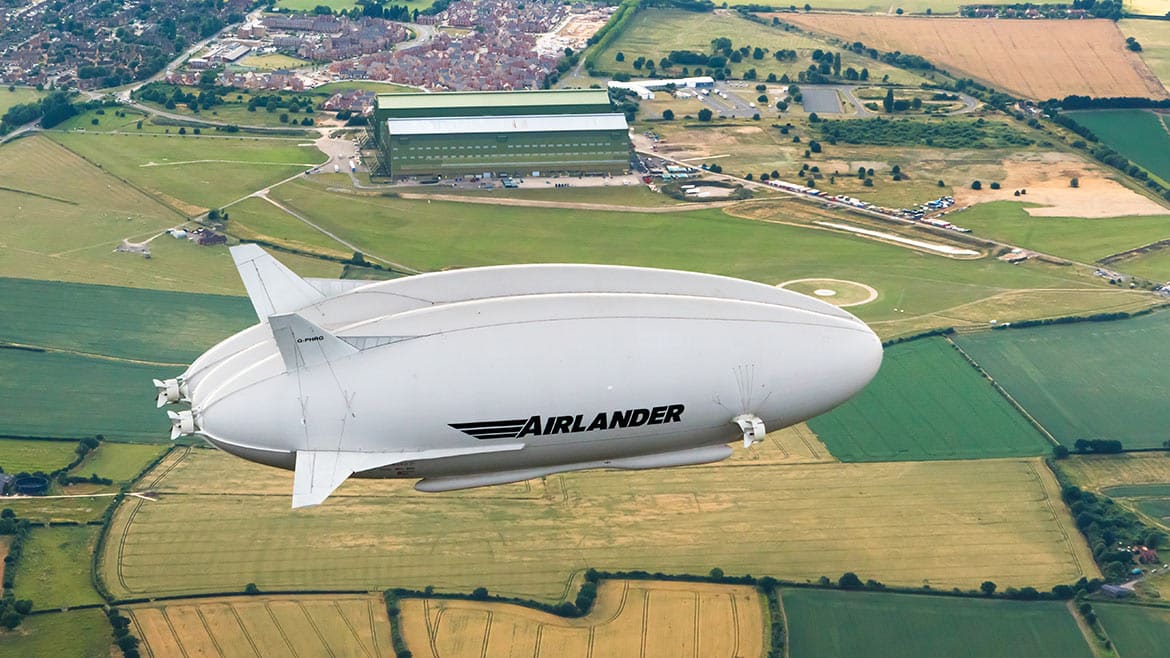 According to Stephen McGlennan,
" Airlander 10 combines the strengths of airships, aeroplanes, and helicopters. Iis able to carry larger payloads for a longer time while also being very efficient. It is also both very quiet and very low vibration, giving passengers a remarkable flight experience. Plus, the ability to take off and land from many surfaces opens up new options for destinations."
For him, the sector of defense could be interested in such an airship.
"The aircraft's ability to carry a three-tonne multi-mission payload for up to five days will make new tactics, techniques, and procedures in surveillance possible. There is a large market – an independent market survey has forecast a $45bn market for hybrid aircraft over the next 20 years."
Stephen McGlennan also added that Airlander 10 could be a good candidate for electric power:
"Already low-carbon, we believe that Airlander can offer zero-carbon aviation across a variety of applications in the near future. All around us, we see new challenges to provide services into remote places, provide airborne connectivity, and reduce our industry's environmental impact. The aerospace industry can't solve these new challenges with variations on the same answers. With Airlander there is a way to do things differently – and better."