If you want to know what the aviation industry will look like as it recovers from the COVID-19 pandemic, and what it will look like five to ten years from now, look no further than the annual Crystal Cabin Awards shortlist.
Even more so than the actual award-winning selection itself, the shortlist serves as a smart future filter for ideas and concepts: essentially asking the judging panel of industry experts from across the cabin interiors sector whether it thinks a particular idea is praiseworthy and has a future.
The awards "raise much-needed awareness for innovation in passenger experience, both within the aviation industry and the public," explains Lukas Kaestner from the award association, which was initiated by the Hamburg Aviation cluster.
"With more and more of the world's population being able to fly and more and more complex issues such as hygiene and sustainability needing to be addressed, the CCAs are a great forum to discuss and showcase trends."
Health protection in the cabin goes digital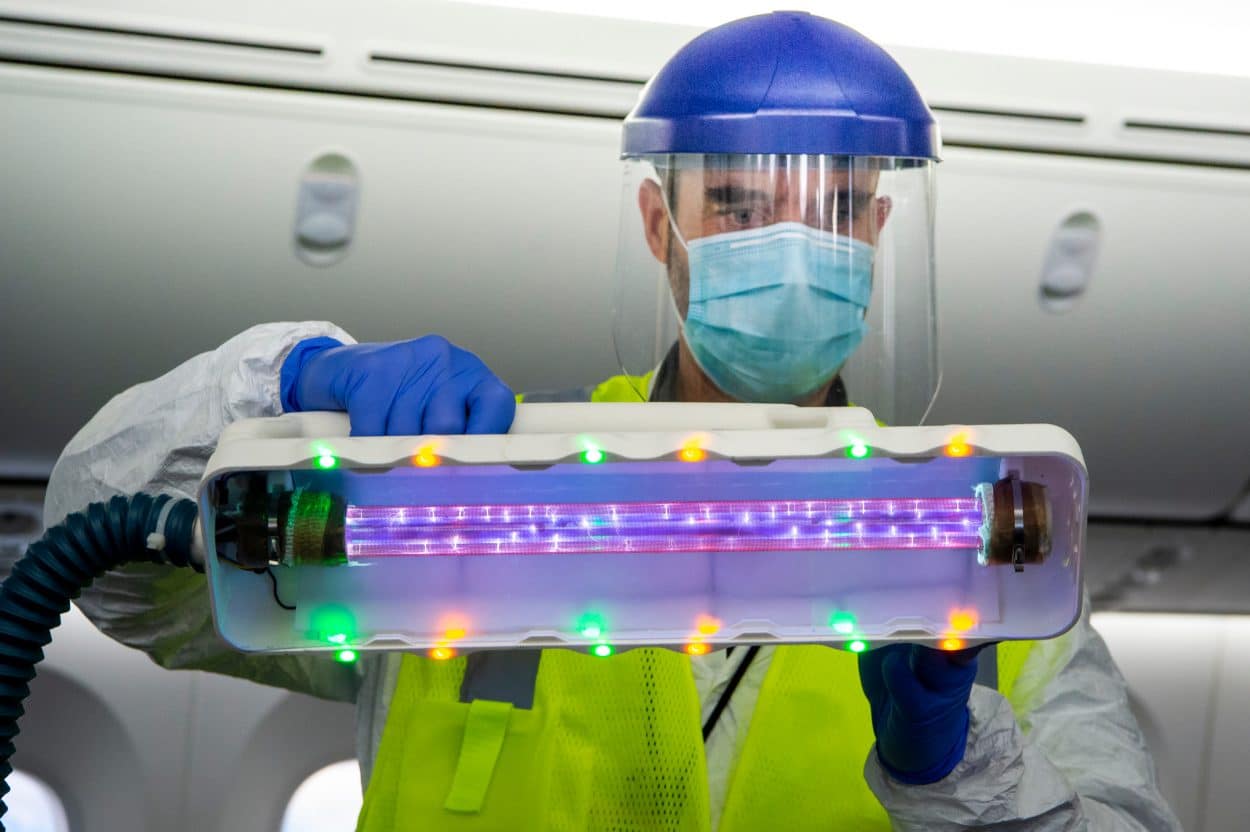 Naturally, aircraft hygiene is a major focus of the awards with the COVID-19 pandemic's progression. Delta Air Lines' CareStandard rulebook has reached the shortlist, as has PriestmanGoode's Pure Skies concept, a mixture of alternating row dividing screens, anti-microbial materials and hygiene-improving production methods. For Kaestner, this focus
"shows that the challenges of the coronavirus pandemic have been widely recognized and responded to with creative solutions."
But beyond the antimicrobial surfaces and augmented cleaning come digitized options including AI-analysed handwashing gamification displayed on the bathroom mirror (the ZAL Clean Fun – Gamified Handwash Hygienics from Hamburg's ZAL Center for Applied Aeronautical Research), a personal digital assistant (AURORA, from HID Human Interface Design and VeCtor) and AerQ's contactless seat control QTouch plus personalized sound bubble QSound.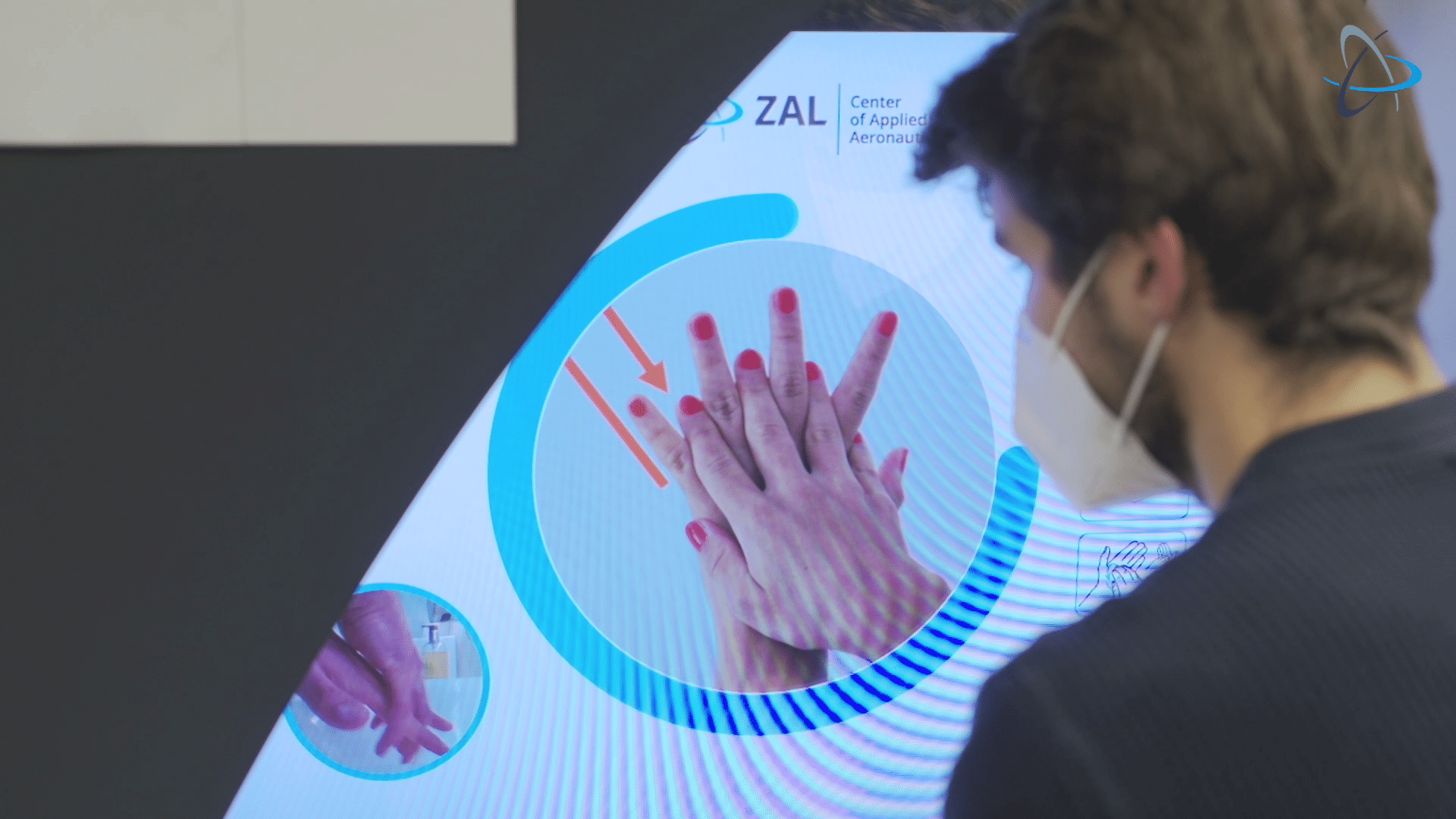 Photos: CleanFun by ZAL, AI-analysed handwashing gamification displayed on the bathroom mirror (Credit: Crystal Cabin Awards).
Inclusivity, accessibility and barrier-free travel see renewed focus
With aging populations and an increasing global consensus that disabled people and travelers with reduced mobility or other individualized needs deserve to be able to enjoy the world as much as able-bodied people, barrier-free travel is a real trend this year.
Barrier-free lavatories, large enough to improve accessibility — and, crucially, passenger autonomy — for wheelchair users and PRM travelers, are shortlisted: LAV4ALL from a consortium led by FACC, and SPACE from AirGo. Airbus' Airportainer, meanwhile, is tackling the perennial issue of safe transportation of passenger wheelchairs.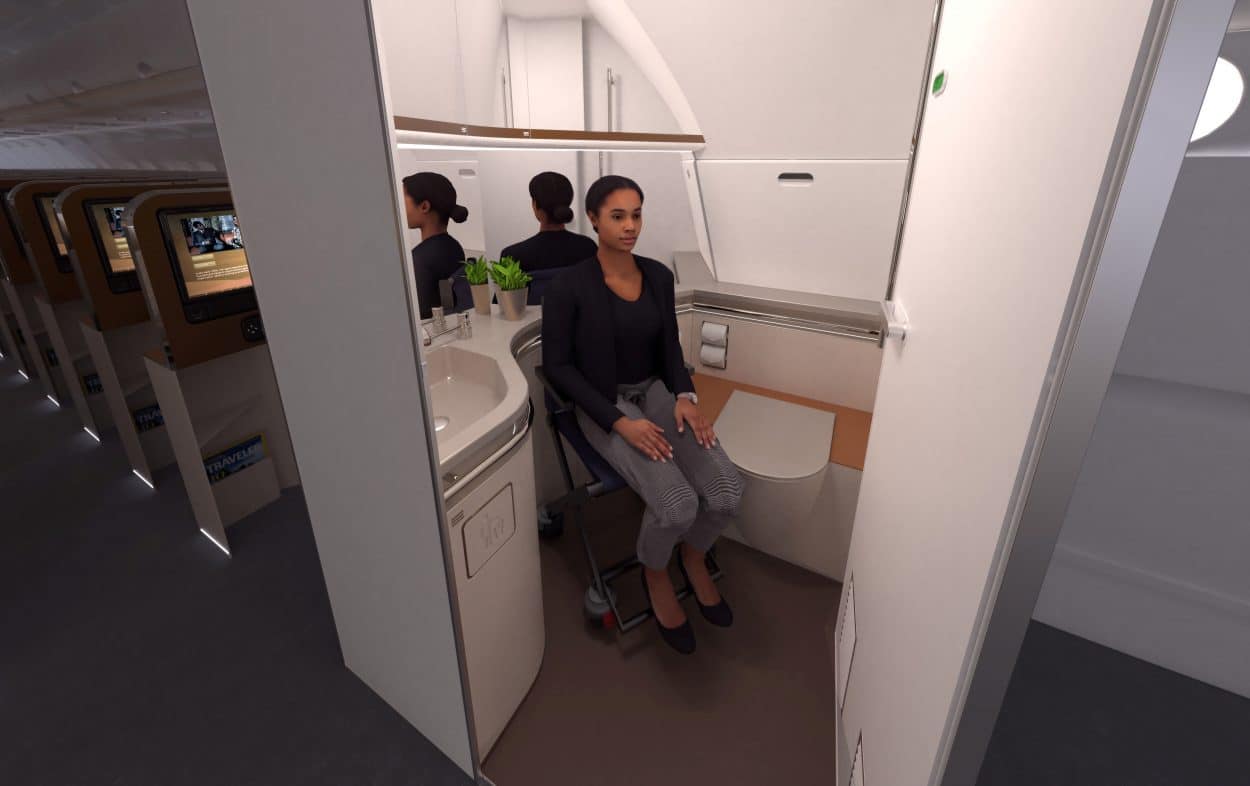 Follow the judges' choices to peek into the future according to experts
If you want to know what the future of aviation looks like — at least, according to the hopes of the expert judging panel — take a scan down the new Judges' Choice category, which this year is focussing strongly on seats, suggesting that there is a real appetite for innovation here.
The future of business class is private suites with doors, as the Horizon Premier product from Collins Aerospace and PriestmanGoode aboard Aeroflot's Airbus A350 shows.
But it's not just the pointy end of the plane: Toyota Boshoku's Positively Economy seat melds three economy class options into one, while ADSE's Economy Sky Dream asks the question "could we see European-style sleeper car couchettes or Chinese-style hard sleeper bunks on an airplane?"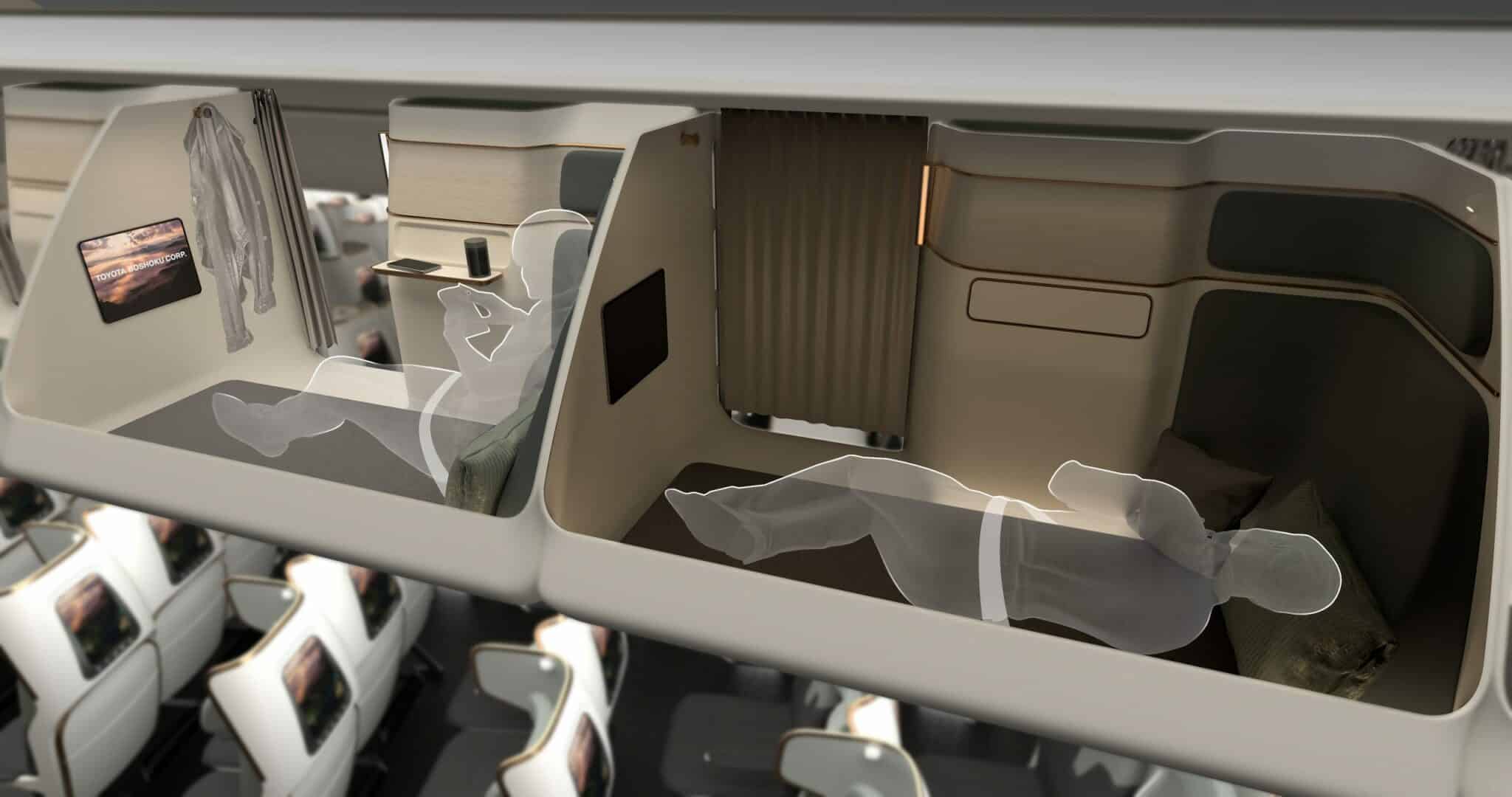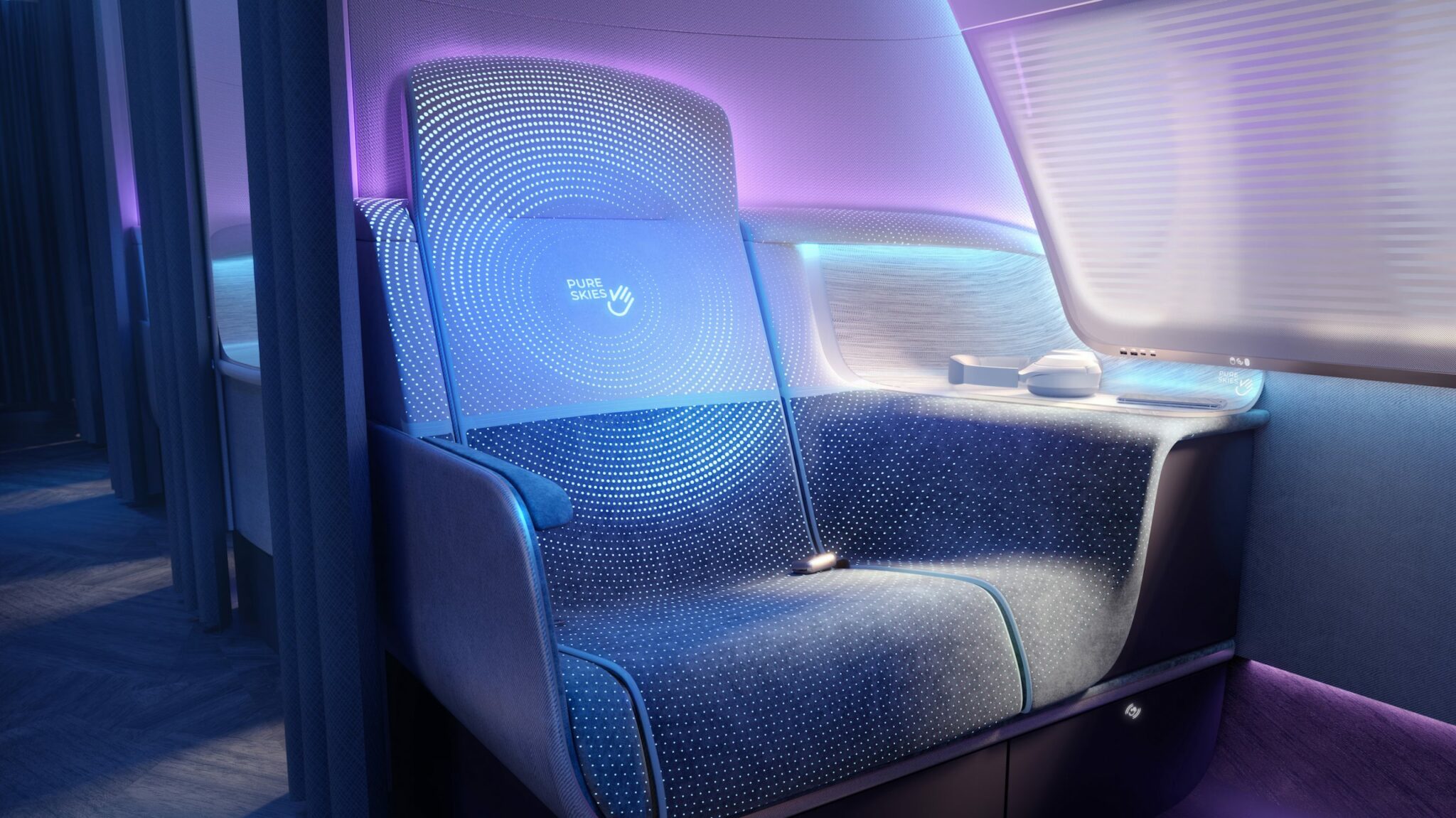 Photos:
Cloud Capsule by Toyota
Toyota Boshoku's Positively Economy seat, (Credit: Crystal Cabin Awards)
PriestmanGoode's PureSkies